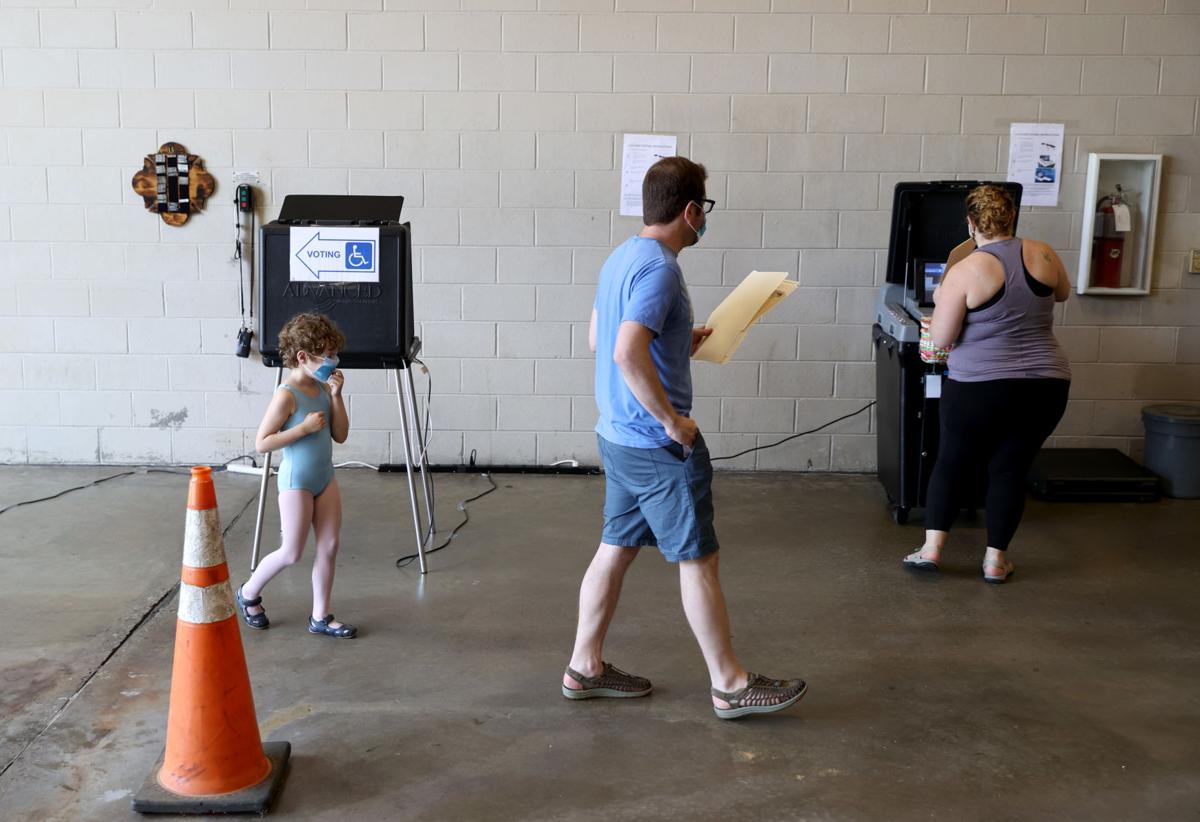 After missing a legal deadline last month to redraw local voting districts following the 2020 U.S. Census, the Richmond City Council voted Monday to extend the process through March.
Richmond officials last month acknowledged they were on track to miss the Dec. 31 deadline, citing delays in the release of the census data because of the COVID-19 pandemic and final approval of congressional and state voter maps. A few other Virginia localities, such as Albemarle County, have also made plans to finish redistricting this year.
The new timeline that the council approved Monday sets March 28 as the target date to finalize updated boundaries for each of the city's nine council districts.
While the council had originally set out to finalize a new map by the end of February, a lawyer the city hired for the process has recommended more time for residents to help draw the map.
"I would recommend that revised schedule, which will give way more opportunity" for public engagement, said Gerry Hebert, an Alexandria-based civil rights lawyer who specializes in election law and redistricting.
Redistricting is legally required every 10 years after the latest census data is released to ensure a locality is divided into similarly sized pieces so a vote in any district carries similar weight. The city's population over the last decade increased by 11%, from 204,000 to 226,600, according to last year's census data.
Each district needs about 25,000 residents to make them equal. Hebert has said that the 2nd and 6th districts are over that number by more than 5%, while the 3rd District falls short by 12%, meaning that all three need to be adjusted to fall within an acceptable deviation from the ideal head count.
Council officials and members of the Richmond City Democratic Committee and the Richmond Crusade for Voters last month stressed that the process must be transparent and involve city residents.
In a presentation to the council during an informal session Monday, Hebert said sticking to the original schedule would be difficult as the city's previous timeline had envisioned the introduction of draft maps by Jan. 24.
Hebert said he and other officials had considered a "truncated" series of community meetings this week to share information and gather input, but that would have put too much pressure on the council to act quickly.
"What we've done in Option Two, I think is more consistent with what I think you all outlined in late December," Hebert said.
Ninth District Councilman Michael Jones said he supports taking additional time so the city does not inadvertently create racial disparities, noting how the city's council districts and mayoral election process were created in the 1970s to prevent the marginalization of Black voters.
"How do we ensure that through this process that we don't lose the integrity of what the Crusade for Voters and so many people fought for years ago?" he said.
"It may not be so simple ... if it dramatically impacts the African American voice and vote in this city."