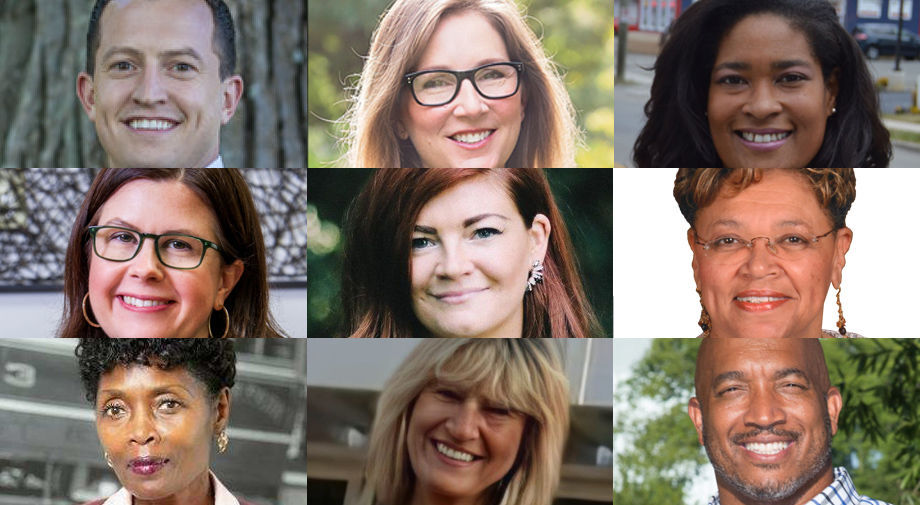 Richmond City Council members have drafted more than 100 amendments to Mayor Levar Stoney's proposed $770.3 million budget.
As the council races to adopt a 2021-2022 fiscal year budget ahead of locally mandated deadlines next month, the governing board will begin reviewing the proposed amendments on Wednesday.
Several council members want to revise employee compensation plans and bolster the city's affordable housing trust fund. To do it, they've proposed dozens of changes ranging from cuts to departmental budgets and donations to charitable groups to axing curbside leaf collection.
Revised revenue projections could make an additional $3.66 million available, according to city officials. But until the projections are certified by the mayor's administration, the council will continue working over the next few weeks to craft a balanced budget proposal.
The mayor's proposed budget freezes 600 vacant of the 3,700 jobs in the general fund, but includes $5.8 million for varying wage increases for all but 1,160 employees, including 302 police officers and firefighters.
Council members Cynthia Newbille, Reva Trammell, Ellen Robertson and Kristen Larson each submitted amendments ranging from $1.9 million to $4.5 million to address concerns about employee compensation.
"We need to show our employees that they are appreciated and valued ... especially right now," Larson said in an interview. "We're still in a crisis mode. We really need people in those roles across the city."
The plans each council member submitted differ slightly, with some proposing an alternative plan to replace the mayor's proposed wage increases. Larson, for example, proposed an across the board 5% increase for all city employees, matching what state employees are expected to receive under the state budget.
Administration officials in a budget work session Monday, however, told the council that an across the board wage increases would not alleviate underlying issues of wage compression for experienced employees.
Newbille, Robertson and Councilman Michael Jones all submitted amendments to increase the contribution to the fund in next year's budget.
Newbille, the council president, proposed increasing the allocation by $1.8 million, while Jones and Robertson submitted plans to allocate more than $6 million.
While Jones proposed drawing $6 million from a reserve fund, Robertson introduced plans to redirect $4 million from the city's tax relief program for elderly and disabled residents into the affordable housing fund. She also proposed redirecting $2.9 million from other housing-related budget line items into the housing fund.
Robertson said she felt her plan redistributes limited resources in a way that doesn't cut funding elsewhere.
"This would give the opportunity to leverage additional funding that's in the affordable housing trust fund. It does not eliminate the tax relief," she said in an interview. "This is an opportunity for us to work collaboratively across our portfolio."
Other amendments proposed by Robertson, according to the staff report, include discontinuing leaf collection to save $500,000. Her proposed expenditure increases include the same amount for eviction diversion.
The preliminary Civilian Review Board Task Force this month voted to request $600,000 from the city as it works to establish a panel that would investigate alleged police misconduct. The mayor's proposed budget does not include funding for it.
Newbille proposed giving it $250,000, while Councilwoman Stephanie Lynch proposed $200,000.
Jones submitted plans to give the group $579,000, using money he has proposed taking from more than a dozen city departments by cutting 34% of new money they would get in the mayor's budget.
"I think that's a decent practice," Jones said in an interview. "It doesn't cut all their funding or gut their program. It spreads the responsibility around."
Jones also proposed using those savings to allocate $1 million to improve wages for lawyers in the city's public defenders office. Both Newbille and Lynch proposed similar amendments with roughly the same amount.
Lynch said new city prosecutors make twice as much as lawyers in the public defender's office, exacerbating racial disparities in the criminal justice system.
The council is tentatively scheduled to adopt a final budget for the 2021-2022 fiscal year on May 10.