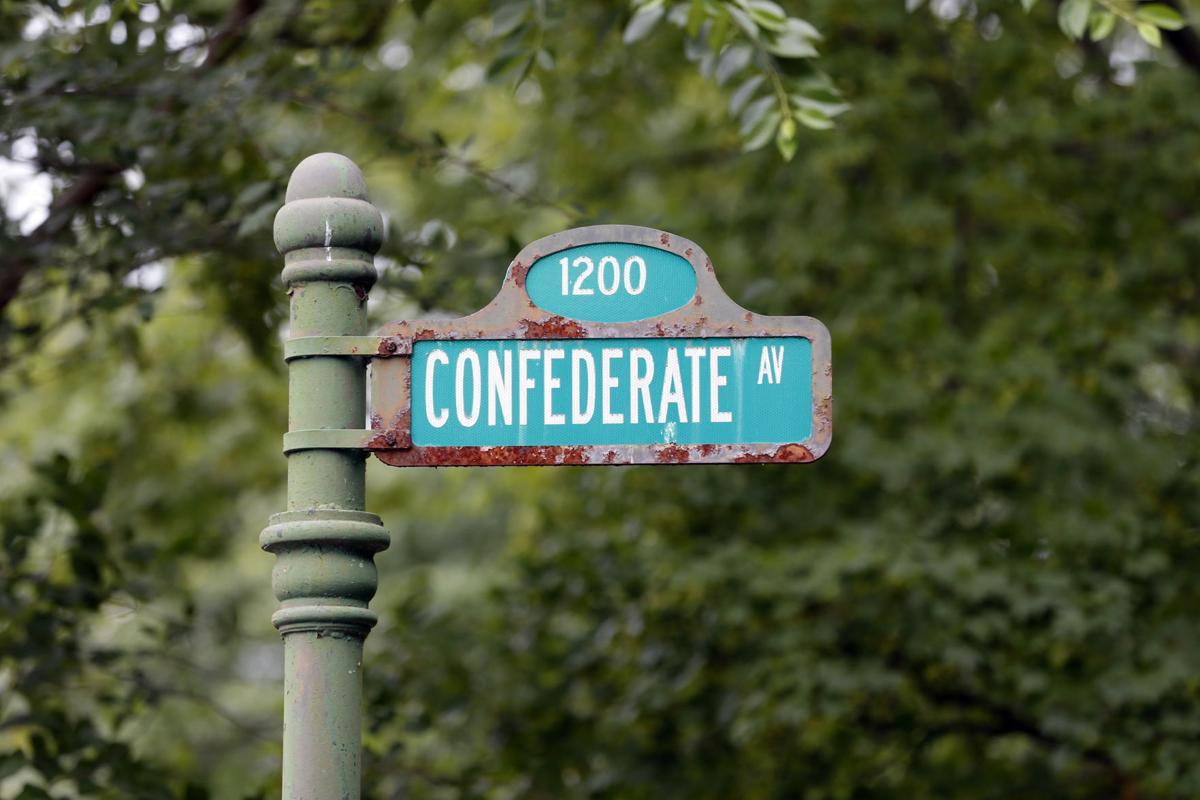 Confederate Avenue, a stretch of four residential blocks in Richmond's North Side, is now Laburnum Park Boulevard.
With most of the residents there supporting the change, the Richmond City Council unanimously approved the new name Monday.
The adoption of the new street names comes after the city took down nearly all of its Confederate monuments in July in response to racial justice protests and turmoil that roiled Richmond and other U.S. cities over the summer.
"We realize this won't be earth-shattering or change systemic racism, but all of us can do something to create a more welcoming and inclusive community," said Gwen Corley Creighton, a resident who worked with her neighbors to petition the city for the change. "This was one small thing we felt that we could do."
Creighton said she and her neighbors have talked for several years about what it would take to change the name before initiating the process with the city last year. After feeling embarrassment and offense for too long, the residents ultimately brought it to the council, deciding that the name of their street should no longer pay homage to the city's past as the capital of the Confederate States of America, she said.
Council members Kim Gray and Chris Hilbert, the sponsors of the ordinance, commended the community, with Hilbert calling Creighton "a model citizen." Gray said the process was an example of peacefully moving the city forward in a "more positive and inclusive direction."
Surveys conducted by the community over the summer found that 75% of the street's 60 households supported the change. Creighton said she thinks this summer's protests over the killing of George Floyd by Minneapolis police in May swayed some who had been hesitant to back the request.
A majority of the community in a subsequent ranked-choice survey elected for Laburnum Park Boulevard over 10 other names. The new name reflects the street's central position between Brook and Hermitage roads in its namesake historic district.
Sen. Tim Kaine, D-Va., a former Richmond mayor who lives on Laburnum Park Boulevard with his wife, Anne Holton, supported the change as well.
"I am very happy with the council's action renaming the street where I've lived for 28 years," he said. "Anne and I particularly appreciate the respectful dialogue led by neighborhood leaders to reach the decision that a new name was necessary."