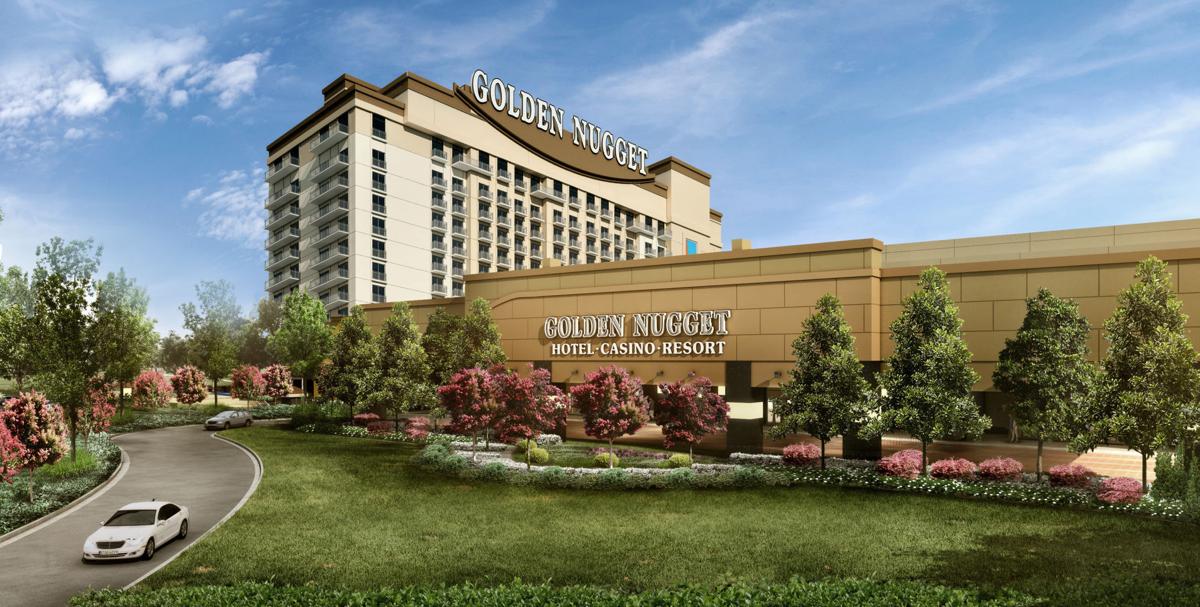 Six companies are competing to develop casino resorts in Richmond, but two of them also are vying for the same property in South Richmond.
Golden Nugget, a casino and restaurant operator based in Houston, confirmed on Friday that it had submitted a letter of intent to buy the same 61-acre site in the northeast quadrant of the intersection between Powhite and Chippenham parkways that also has been claimed by Bally's Corp., a Rhode Island-based casino developer.
The site, part of a 172-acre Parkway Crossings property Virginia pitched more than three years ago as a potential site for Amazon's East Coast headquarters, could be the home of a $400 million casino resort proposed by Golden Nugget or a $650 million investment by Bally's as part of a competition that ultimately will be decided by Richmond City Council and then city voters later this year.
Bally's says it has an exclusive option to buy the property.
"Bally's is flattered that another bidder appreciates the location that we have the exclusive right to purchase," a corporate spokesman said Saturday. "Though Parkway Crossings is Bally's preferred site, we have multiple options for other sites, and notably maintain flexibility with the exclusive right to purchase a second site located in Richmond pursuant to the same executed letter of intent. As such, we are confident that we will have an attractive site upon which to build the high-quality product for which Bally's is known for the benefit of the greater Richmond community.
Lorenzo Creighton, an executive for the proposed Golden Nugget Richmond Hotel & Casino, said the company based its proposal on the South Richmond site in the application it submitted to Richmond on Monday, but later learned that Bally's also was proposing a casino resort on the property.
"While we still believe that the preferred site included in our submittal will be available for purchase should we be chosen as the winner of the [request for proposals], we also have another qualified site that we are negotiating on as we speak," Creighton said in a statement Friday.
"Furthermore, our real estate group is continuing to survey the market for available real estate to determine if any other qualified sites exist," he said.
Four other companies are pitching casino resorts on three sites in South Richmond and one in Scott's Addition.
The largest, more than 100 acres currently owned by Altria Corp. next to its Philip Morris USA subsidiary on Commerce Road, would be developed by Urban One and Peninsula Pacific Entertainment for a $517 million casino resort. The property includes a 570,000-square-foot building that had served as the Altria Operations Center and landscaped grounds that include hiking trails and ponds. It is served by direct access from Interstate 95 at Bells Road and Walmsley Boulevard.
Urban One is a Washington-area media company that owns four radio stations in the Richmond market. The company says it would be the only majority Black-owned casino in the country. Pacific owns Colonial Downs Group, including a horsetrack in New Kent County and five Rosie's Gaming emporiums, including one on Midlothian Turnpike in South Richmond.
The Pamunkey Indian Tribe proposes a $350 million casino resort on 24.5 acres on the other side of Commerce Road from the Urban One site. The tribe, based in King William County, moved its project to the new site from one it had proposed more than a year ago on Commerce Road at Ingram Avenue, about 4 miles closer to downtown Richmond.
The Poarch Band of Creek Indians, based in Alabama, is proposing the $541 million Wind Creek casino resort on a portion of the 36 acres that comprised the site the Pamunkey tribe originally proposed on Ingram Avenue. The site lies next to the Blackwell and Oak Grove neighborhoods, south of Maury Road interchange on I-95. The neighborhoods opposed the Pamunkey tribe's original proposal.
The Cordish Companies are proposing the sixth project on about 17 acres near Scott's Addition that now is owned by Bow Tie Partners, which operates the Movieland cinema complex there at the intersection of Arthur Ashe Boulevard and West Leigh Street. Cordish, based in Baltimore, operates Live! brand casino resorts in Baltimore, Philadelphia, Pittsburgh and two Florida cities.
Under state law Richmond can have one casino. A panel will vet the proposals and the City Council will select the city's preferred operator. Then the chosen project will be subject to referendum by Richmond voters in November.