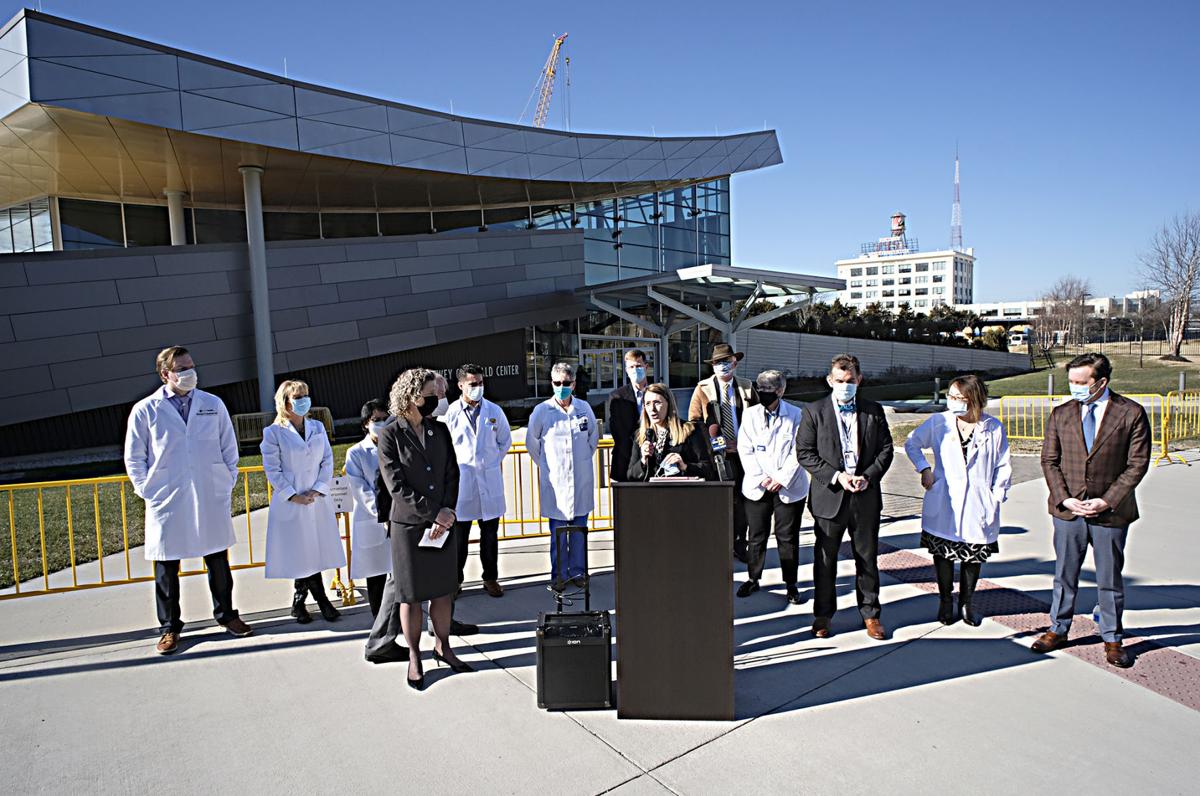 A bipartisan group of legislators are sponsoring a piece of emergency legislation intended to accelerate the distribution of the coronavirus vaccine in Virginia.
Virginia lags behind most other states in the percentage of its residents who have been vaccinated. The reason for that delay, said Sen. Siobhan Dunnavant, R-Henrico, who is a physician, is the inability to mobilize a vast army of volunteer workers to put shots in people's arms.
Dr. Danny Avula, who is overseeing state's inoculation effort, said Thursday at a media briefing that a shortfall of doses from the federal government and faulty computer systems are most to blame for the state's low ranking, but some localities in Virginia have experienced staffing shortages.
Dunnavant and 13 other co-sponsors introduced Senate Bill 1445 on Thursday in an effort to make hundreds of thousands of Virginians eligible to serve as volunteer distributors. Currently, there are licensing and legal barriers that either prohibit or dissuade health care providers from serving, Dunnavant said. This legislation intends to eliminate those barriers.
"We have the vaccine, and we need to make them available," said Sen. Chap Petersen, D-Fairfax City, a co-sponsor. "This bill does that."
While the state has enough workers to administer 35,000 vaccines a day, Avula said, some parts of Virginia have seen their hospital staffs stretched thin, including Danville and parts of Hampton Roads. In both localities, hospitalizations have shot up, making it harder to free up employees to give out the vaccine.
In most volunteer health care environments, a person must complete Medical Reserve Corps training and orientation. The volunteer's CPR certification must be active, too. The bill waives those requirements. Volunteers will still be trained, but only on administering the COVID-19 vaccine and understanding its possible side effects.
Typically, an emergency medical services provider can work only in the district in which he or she is licensed. The bill allows for EMS providers to volunteer no matter where they are licensed to work.
It also provides volunteers with immunity from medical malpractice lawsuits in the event that a patient is injured, dies or contracts COVID. This provision is necessary, Petersen said, because health care professionals are being asked to step outside their comfort zone.
Medical students would be eligible to volunteer, as well.
"They've waited on the sidelines," said Peter Buckley, dean of the Virginia Commonwealth University School of Medicine. "They're eager to get going."
Melissa Earley, a board member of the Virginia Nurses Association, said the legislation makes 110,000 nurses in Virginia eligible to volunteer, in addition to thousands of EMS providers.
The bill also requires the Virginia Department of Health to allow hospitals, care facilities, pharmacies, colleges and other professional and community entities to serve as distribution sites. Businesses also cannot be held liable for a patient's illness or death.
Gov. Ralph Northam has set a goal of distributing 25,000 shots per day.
Dunnavant believes the bill can be approved, signed by Northam and made into law in as little as seven days.
"Give us a week," she said.
(804) 649-6109
Twitter: @EricKolenich