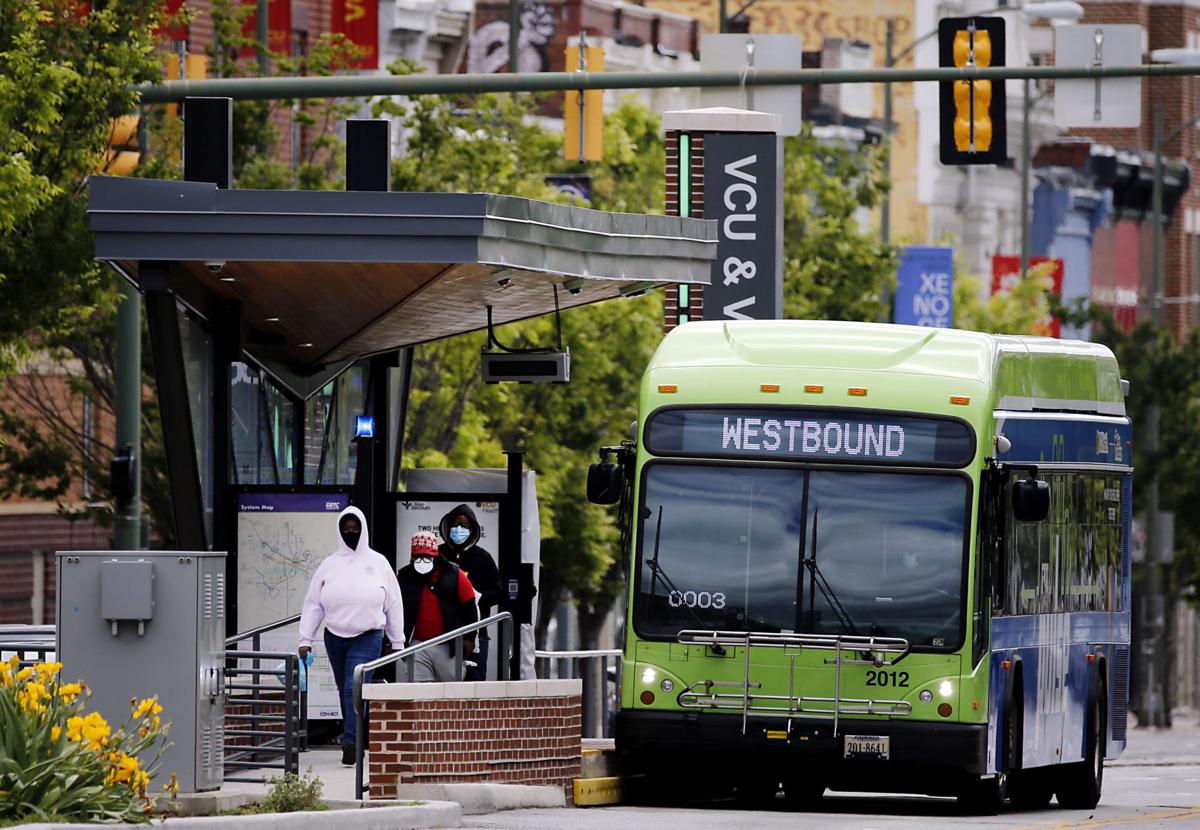 The GRTC Transit System advised passengers Monday to expect significant service disruptions this week after a series of positive COVID tests among its workforce.
Shortly after announcing the anticipated delays, the transit company disclosed that two more employees have tested positive, making a total of eight who have tested positive and are on leave. Two of those employees have been hospitalized, though one of them was released this weekend and is now recovering at home.
Thirty-one GRTC employees were on leave as of Monday evening, according to a company spokeswoman. About two-thirds of those employees are in quarantine because of a positive test or suspected exposure to the disease, while 13 employees are out for non-COVID related reasons.
"We continue to proactively quarantine any possible COVID-contacts for the safety of our staff and customers, but this means employees are removed from their duties and causes service delays to our customers," said GRTC CEO Julie Timm. "I know how frustrating it is to wait for a bus that never comes, and I ask our customers for understanding during this difficult time of rising cases in the community."
On-demand transit service will also available for anyone stuck at a bus stop, but Timm advised that people should consider making alternative transit plans for essential travel.
Thirty-three GRTC employees and contractors have tested positive for COVID since the start of the pandemic last spring. One of its employees, bus driver John Thrower, 49, died in September after contracting the coronavirus.
To prevent the spread of the disease, GRTC has indefinitely suspended fares to prevent passenger interaction with ticket vending machines and fareboxes. It also has required passengers to wear face masks and requested that people ride the bus only for essential trips. Buses also are cleaned daily, according to the transit system.
The transit company said several routes missed service during the day Sunday, and that the disruptions could continue through the week.
Each absence could impact up to three routes each day, but supervisors and bus operators volunteering for overtime are expected to help cover gaps when possible, said GRTC spokeswoman Carrie Rose Pace.
Rose Pace said the transit company is not expecting to suspend service on any routes, but she advised calling the company's customer service line at (804) 358-4782 throughout the week to inquire about potential service impacts.