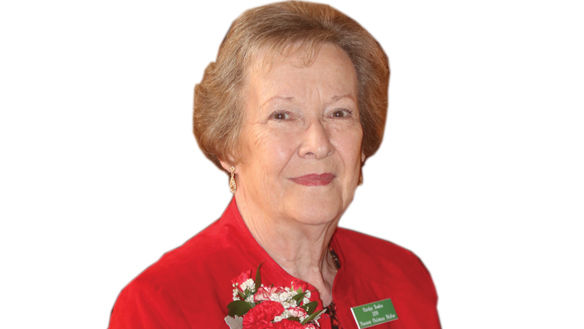 DOSWELL – Since being selected as the 2019 Hanover Christmas Mother, Carolyn Bowles has committed herself to serve in the role to best help others during the holiday season.
She said she was honored to be chosen, adding, "It is my sincere hope that you will support this program that has given all of us an opportunity to help our friends who are less fortunate than we."
The Doswell Ruritan Club has spearheaded the efforts of the Hanover Christmas Mother since 1989. It is a non-profit and tax-deductible that, according to Bowles, "depends completely on the generosity of our Hanover friends like you by supplying canned goods and monetary donations from you, local businesses, civic clubs, churches, and our school children."
Donations received are used to buy meals, clothing, toys, and gift cards. Bowles said they also provide "the financial and emotional support that these families need to celebrate a truly special holiday season. It gives our children in the community a special memory to take back to school and share."
Last year, 950 boxes of canned goods were delivered to 466 families, 1,252 children were helped, and 85 senior citizens and disabled received gift cards.
Bowles said the total amount spent was $109,775.46, which included the purchase of toys, clothing certificates, food certificate, and extra canned goods needed.
"Please join me and the Doswell Ruritan Club by giving as generously as you feel comfortable, and I extend to you my appreciation for your support," Bowles said. "This year, the needs of our children, families and senior citizens and disabled are greatly needed and I look forward to partnering with you in this vital endeavor."
To donate, send to: Hanover Christmas Mother, P.O. Box 39, Doswell VA 23047.
Bowles again reminded members of the community that their contributions are tax-deductible.