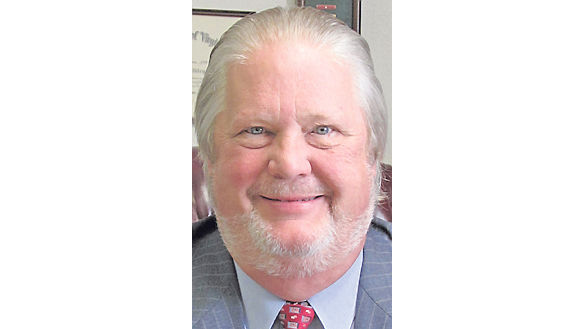 (Editor's note: The following was submitted by R.E. "Trip" Chalkley III, the Commonwealth's Attorney for Hanover County. He provides an overview of all new laws every year to provide a better understanding for citizens. We appreciate him and his office for sharing this valuable information.)
As always, July 1 will see new statutes and amendments to existing statutes take effect in Virginia and there were many new laws and amendments passed by the General Assembly.
This article is not intended to address all changes. It is merely a summary of those changes to the criminal law that I believe may be of interest to my fellow citizens. Please note that this summary is based upon what I have received in advance of actual receipt of the complete Code of Virginia. Any questions about new statutes or amendments, whether herein noted or not, may be directed to me at 804-365-6186.
Any person convicted of violating a hunting, fishing or trapping law may be prohibited by a court from engaging in those activities for a period from 1 to 5 years. Maliciously placing a dead animal within any church or on church property is a Class 1 misdemeanor (up to 12 months in jail and/or a fine of up to $2,500).
The outdoor tethering of an animal is not "adequate shelter" (a) if the animal is not safe from predators or well suited or equipped to tolerate its environment, (b) during a hurricane warning or tropical storm warning, or (c) during a heat advisory, when it is 85 degrees or higher or 32 degrees or lower, during a severe weather warning. The amendment to "adequate space" allows for an animal control officer, after inspection, to determine that a shorter tether of at least 10 feet or three times the length of the animal makes the animal safer, more suited or better equipped to tolerate its environment. A first violation of either remains a Class 4 misdemeanor (up to $250 fine) but a second violation of the shelter provision is a Class 2 misdemeanor (up to 6 months in jail and/or a $1,000 fine) and a second violation of the "space" provision is a Class 3 misdemeanor (up to a $250 fine). An animal control officer may grant an exception after inspecting the animal's circumstances and determining the animal is safe. Minimum tether length to constitute adequate space is increased to 15 feet or to four times the animal's length, whichever is longer.
Any action for the forfeiture of property used in the connection with a crime is stayed until the person whose property is subject to forfeiture has been convicted of the crime unless forfeiture is ordered pursuant to a plea agreement or the owner does not submit a written demand for return within 21 days of the date the stay is terminated.
"Skills games" were added within the definition of "gambling devices." Family entertainment centers were exempted from the prohibition against playing or offering of any skill game, provided the prize won is a noncash, merchandise prize or a voucher, billet, ticket, token or electronic credit redeemable only for noncash, merchandise prize which meets certain other requirements. Enactment of this law is delayed until July of 2021.
The regulation of sports betting was placed under the authority of the Virginia Lottery Board. The law prohibits betting on Virginia college sports and youth sports and proposition bets on all college sports.
The definition of "hate crime" was expanded to include a criminal act committed against a person or his property because of disability, as defined by law, sexual orientation, gender, or gender identification. The mandatory minimum terms of confinement for such crimes were eliminated.
The threshold amount for grand larceny was increased from $500 to $1,000. A new statute makes it a Class 5 felony (up to 10 years in the penitentiary or up to 12 months in jail and/or a fine of up to $2,500.00 either or both) to brandish a firearm while assembled with one or more persons for the purpose of, and with the intent to, intimidate any person or group.
Potential jurors may now be informed as to the range of punishment authorized should a conviction occur. Previously, this information was not made available. An indigent defendant charged with a felony or Class 1 misdemeanor may request the appointment of a qualified expert to assist in his defense upon meeting certain requirements. Notice of the request, but not what the request is, must be provided to the Commonwealth. To obtain funds, the defense must show that an expert will materially assist in preparing a defense and a denial of an expert would result in a fundamentally unfair trial.
Upon a motion by a petitioner to dissolve a protective order, a dissolution order may be issued on an ex parte (both parties will not be present) basis with or without a hearing and the motion shall be heard by the court as soon as practicable. Any person subject to a permanent protective order (PPO) is prohibited from possessing firearms while the Order is in effect. Violation of this section is a Class 6 felony (1 to 5 years in the penitentiary or 12 months in jail and/or up to a $2,500 fine, either or both). An individual served with a PPO must certify in writing with 48 hours that he or she does not possess any firearms or has properly disposed of them. A failure to certify shall be punished as contempt of court. It is a Class 4 felony (2 to 10 years in the penitentiary) for any person to sell, barter, give or furnish any firearm to an individual the person knows is subject to a PPO.
Courts are now authorized to issue a protective order, which can be for any reasonable period, including the lifetime of the defendant, upon a conviction for an act of violence and upon the request of the victim or the prosecutor.
The possession of marijuana by an adult will be decriminalized. The maximum civil penalty is $25 and the first offender option has been removed. Misdemeanor possession with intent to distribute is now an amount of 1 ounce or less (previously ½ ounce) and the felony weight has been upped to more than 1 ounce to 5 pounds for the Class 5 felony. Over 5 pounds remains an unclassified felony (5 to 30 years) and there is a rebuttable presumption than 1 ounce or less is for personal use.
No person shall be subject to arrest or prosecution for any offense of possession of alcohol, marijuana, any controlled drug, drunk in public or possession of paraphernalia if that person calls for emergency help for himself or another overdosing or if the person is overdosing and someone called for emergency help for him. This statue now gives immunity where before it was an affirmative defense.
Background checks for all gun sales, but not all transfers, such as trade or barter, are expanded. Anyone selling a firearm who is not a dealer must conduct a background check. The Virginia State Police will set up the means whereby a seller may obtain the background check from a licensed dealer. One exception is if the sale occurs at a firearms show and the VSP confirms the buyer is not prohibited. It is a Class 1 misdemeanor for a seller or purchaser to engage in a firearm sale if no background check is performed.
Effective Jan. 1, 2021, the online option for safety training to obtain a concealed handgun permit (CHP) is eliminated. Virginia localities will be allowed to ban guns in public buildings, parks, recreation and community centers. This also applies to streets where events or rallies requiring permits will occur. Specified in-home child care facilities must unload and lock up firearms and ammunition must be securely locked in a separate container.
The "Red Flag Law" will permit police and prosecutors to petition the court to temporarily prohibit people judged to be a risk to themselves or others from buying or having a gun. A petition cannot be filed until law enforcement conducts an independent investigation and determines that grounds for the petition exist. The petition must be under oath and supported by affidavit. An Emergency Substantial Risk Order may be issued, ex parte, upon petition to a magistrate or any judge to prevent possession or purchase of a gun for up to 14 days if there is probable cause to believe that the person poses a risk of injury to self or others in the near future by such possession. Prior to the ESRO expiring, the circuit court must hold a hearing to determine if the judge should issue a Substantial Risk Order (SRO) to prohibit the individual from purchasing or possessing for up to 6 months. A finding of risk of injury must be supported by clear and convincing evidence presented by the Commonwealth's Attorney.
Those subject to an ESRO or SRO must surrender any concealed handgun permit, cannot obtain such a permit and may not work for a firearms dealer. The law does not require the subject to receive mental health treatment or permit the removal of any other type of weapon that could inflict injury.
No one, not a licensed firearms dealer, may buy more than one handgun in a 30-day period. A violation is a Class 1 misdemeanor. Certain exceptions apply, among them are law enforcement, those who have a valid concealed permit and purchases of antique firearms.
The penalty for recklessly leaving a loaded, unsecured gun in a way that endangers a child under 14 years was increased to a Class 1 misdemeanor. The federal "bump stock" ban was enacted as a state law and a violation of the same is a Class 6 felony (1 to 5 years or up to 12 months in jail and/or a $2,500.00 fine, either or both). In essence, a bump stock is a device designed to allow a semi-automatic firearm to discharge more than one shot with a single pull of the trigger.
Possessing a firearm on school property or a school bus is prohibited and now includes public, private or religious preschools and certain licensed daycares during the regular operating hours of such child daycare center.
Prior to the custodial interrogation of a child, the child's parent, guardian or legal custodian shall be notified of the child's arrest and the child shall have contact with that person unless that person is a codefendant, suspected of committing a crime against the child, cannot be reasonably located or refuse contact or the officer believes the information sought is necessary to protect life, limb or property from imminent danger and the questions are limited to obtain that information.
The crime of disorderly conduct cannot be charged against an elementary or secondary student while on school property during school or a school sponsored event. School property includes the property of the school, on a school bus, or wherever an activity sponsored by the school is held.
Automatic certification of juveniles for trial in circuit court as an adult is now limited to those 16 and 17 years of age. Juveniles age 14 and 15, may be transferred on murder and aggravated malicious wounding charges after the prosecutor moves to transfer, a report is prepared and a hearing held to determine if the case should be transferred for trial as an adult in circuit court.
It is a civil penalty of up to $100 to smoke in a car with minors under the age of 15 present.
Operator's licenses may no longer be suspended for a conviction or a deferred disposition on a drug offense, non-payment of certain fees owed to a jail or theft of motor fuel. The requirement that an operator's license be suspended when a person fails to pay fines or costs is repealed. Driver privilege cards may be issued to an applicant who is not eligible for a regular driver's license but has reported income or been claimed as a dependent on an individual tax return and has motor vehicle insurance. These cards have the same effect as drivers' licenses but do not confer voting privileges and their issuance is not dependent on proof of legal presence in our nation.
No longer is there a mandatory period of incarceration to be imposed on a third or subsequent conviction for operating a motor vehicle while the privilege to operate is suspended. After a conviction for refusal to submit to a breath or blood test after being arrested for driving under the influence, the court may grant a restricted license upon a petition filed 30 days later. Previously, a first offense refusal conviction mandated 12 months with no privilege to drive.
Per se reckless driving by speed was increased to in excess of 85 mph from 80 mph. Effective Jan. 1, 2021, no person may hold a handheld personal communications device while driving a motor vehicle. Photo speed monitoring devices are authorized to be used in or around school crossing and highway work zones. Exceeding by at least 10 mph the posted limit will be a $100.00 civil penalty. Summonses issued by mail will not go on one's DMV transcript but those issued by officers will.
Misdemeanor crimes of larceny under Section 18.2-95 et seq, Article 3, of the Code of Virginia, are now eligible for deferred dispositions for property crimes. If certain conditions put in place by the court are met, a finding of guilt will not be entered against the defendant even after their culpability was proven beyond a reasonable doubt.
The venue for a prosecution of possession, distribution or production of child pornography was increased to add the jurisdiction where the offender resides. A massage therapist, person practicing the healing arts or a physical therapist, or a person purporting to be such a practitioner, who sexually abuses another without consent, is guilty of aggravated sexual battery (1 to 20 years confinement and a fine of not more than $100,000).
I emphasize this is not a complete review of all new legislation and amendments. Please do not hesitate to call me if there are questions about any legislation, whether or not contained in this summary. My appreciation to Senators Ryan McDougle and Siobhan Dunnavant and Delegates Buddy Fowler and Scott Wyatt for being available and receptive to my concerns. My thanks to them for attempting to keep some sense of reason in the new legislation.
Lastly, I am most grateful to the citizens of Hanover County for their support and for the privilege of serving as their Commonwealth's Attorney.