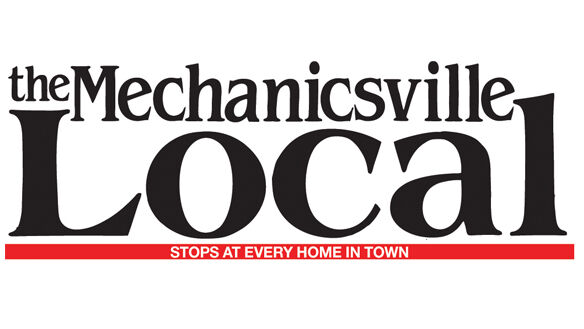 Lee-Davis and Stonewall Jackson being renamed with committee in lead
ASHLAND -- The Hanover County School Board approved a recommendation to change the names and mascots of Lee-Davis High School and Stonewall Jackson Middle Schools.
On Tuesday, July 14, Sterling Daniel moved to approve the change, and Ola Hawkins seconded the motion. Kelly Evko and Robert Hundley joined Daniel and Hawkins in approving the changes. George Sutton, John Axselle and Norman Sulser voted not to change the names.
Superintendent Michael Gill said a process that involves forming a committee and seeking public input will begin immediately, and a recommendation will be presented to the school board for the renaming. A timetable for that process was not immediately available. The superintendent said he will instruct principals at the two schools to begin gathering student input for new mascots, a decision left to the student body.
Latest efforts to change the long controversial names began in 2018 when school board members considered a petition seeking the changes, but voted 5-2 to maintain the status quo.
Marla Coleman was a member of the board at that time and voted in favor of a name change.
Upon learning of the board's recent decision, Coleman said, "I am delighted to offer my congratulations to the school board members on the successful vote to change the Confederate names of two of our schools. It is reassuring to know that the members have found a way to meet tonight's challenge. Compromise brings with it a move forward that has been lacking for nearly seven generations."
Hanover NAACP president Robert Barnette said the vote is a positive beginning in an ongoing conversation regarding equity.
"The school names have been a symbol of inequality for the African American community," Barnette said. "The decision by the school board today was long overdue and a first step towards racial justice in Hanover County. We are encouraged that the Hanover County School Board made the right choice today."
Barnette and the Hanover NAACP filed suit against the school board in an effort to force a name change at the two schools, but Federal Judge Robert Payne dismissed that suit earlier this year, citing an expiration in the statute of limitations.
The decision came after a month of mounting pressure on the school board to make the changes. The Virginia PTA, Governor Ralph Northam and even Chelsea Clinton had issued letters in support of removing offensive names from schools and public facilities.
Last month, the board held a special meeting to consider the matter, but could not reach consensus. Sources said the panel was deadlocked 3-3 with one member asking for more time to consider the issue. That special meeting ended with an abrupt adjournment and no action being taken.
Last week's virtual meeting attracted more than 1,800 interested viewers and School Board Clerk Kate Brown read a number of electronic submissions during a public comment period. Of the 33 email generated responses, the majority endorsed the name changes, but Brown said 21 voicemail entries expressed opposition to the renaming.
"In 1959, Lee-Davis High School was built to honor a Confederate general who fought to keep human beings in slavery," said former school board member Vonita Foster. "I ask you not to hold on to your pervasive myths, but do your due diligence and understand the impact your decision will have on all Hanoverians, as well as your county's vision for a progressive, enlightened place for all children to live."
Jerry McCormick pointed out in his email that the removal of Confederate imagery and statutes had failed to quell violent protests, and referenced a survey conducted in 2018 where a majority of Hanoverians expressed a desire to keep the names.
"What lessons are we truly teaching our children if the vote of our community ultimately has no value?" he asked.
But most of the submitted comments expressed a desire for change, many expressing the negative effects of the racially insensitive names.
"These schools were named in the 1960s solely to create a hostile environment for those who are not white," Connie Berringer wrote in an email read during the one-hour public comment period.
She questioned why mascots from Lee-Davis and Stonewall Jackson, Confederates and Rebels respectively, were not accessible on the school's website or handbooks.
"It's because it's racist and it's offensive. If it wasn't, it would not be hidden," she wrote.
Chickahominy District school board representative Bob Hundley explained why he would vote to change the names as the panel began discussion before the vote.
Hundley explained that previous school boards had determined that naming schools after people could present problems. "I tend to believe that was because we had issues with some of the names on our buildings," he said.
Hundley also took issue with the position of many who contacted board members with concerns regarding the cost of changing the names, a figure some estimates have placed as high as $1 million.
While that cost is significant, Hundley said it should be weighed against the possible expense of future litigation that could potentially cost much more.
He also said the position that the names will be changed once new schools are built also is unrealistic in that a time frame has not been established for that process. Three elementary schools are slated for renovation or replacement before a new high/middle school complex can even be considered.
Realistically, he said it takes four to five years to open a new school once the land is acquired.
"This idea that we could have a new secondary site in two years is just pie in the sky," Hundley said.
Hundley acknowledged that, like the community, he too has grappled with this issue, and his views have evolved.
"We owe it to all of our students to create a clean, welcoming and nurturing environment, and I believe the time is now to do this," he said.
Mechanicsville District representative Sterling Daniel, who has deep Hanover and Virginia roots, traces his heritage back to the state's early beginnings 300 years ago. He noted relatives that served both in the Continental Army, as well as descendants who served under J.E.B. Stuart in the Civil War. Some even owned slaves.
"I cannot provide a reason or rationale for their actions so long ago, but only gratitude that it is just that — history."
Born and raised in Mechanicsville, Daniel said he does not discount his deep local connections or apologize for his heritage.
"My Hanoverian blood runs as red as the tomatoes that grow here," Daniel said.
While Daniel said it isn't fair to judge the lives of the three Confederate leaders solely by their contributions during the war, he acknowledged the growing chorus for change he has heard in the past several months.
He also recognized the motivation prompting the school name selections. As the new Lee-Davis High School was nearing completion, students at Battlefield Park High School were asked to vote on a new name. They chose Robert E. Lee, but also asked his name be partnered with that of a Hanover teacher who died during World War II, William White.
"It was the school board that decided to link Lee to Jefferson Davis, that choice along with the selection of the mascot, left little doubt as to which part of Lee's legacy was being honored," Daniel said.
He also noted the demand to change the names is not a "Johnny-Come- Lately" cause.
"The names have been challenged at various times since the schools were named more than 50 years ago," Daniel said. "I must consider the long fight to keep the names rather than using our time, energy and resources to begin healing the divisiveness now. And it has been divisive . . . for families, siblings, neighbors, friends and alumni . . . and for the school board itself."
"As a member of the school board, I believe our charge is to provide a safe and supportive environment for all students, so I cannot in good conscience lend my support to maintaining the names," Daniel said.
Following the board's vote to rename the schools, Superintendent Michael Gill said a detailed plan for the process would be presented to board members at their August meeting. Naming of Hanover schools is the sole responsibility of the school board.
Gill said the division remains committed to providing an inclusive "non-racist" environment for all students, and, in a letter issued to parents last week, pledged to initiate the name changes as soon as possible.
Two days after the board's decision, workers arrived and removed monument-style signs from both campuses, and references to the Confederate leaders were removed from the exterior of buildings.
Gill said school board members would appoint a committee to consider new names at their next meeting, and one name will be recommended for board approval.