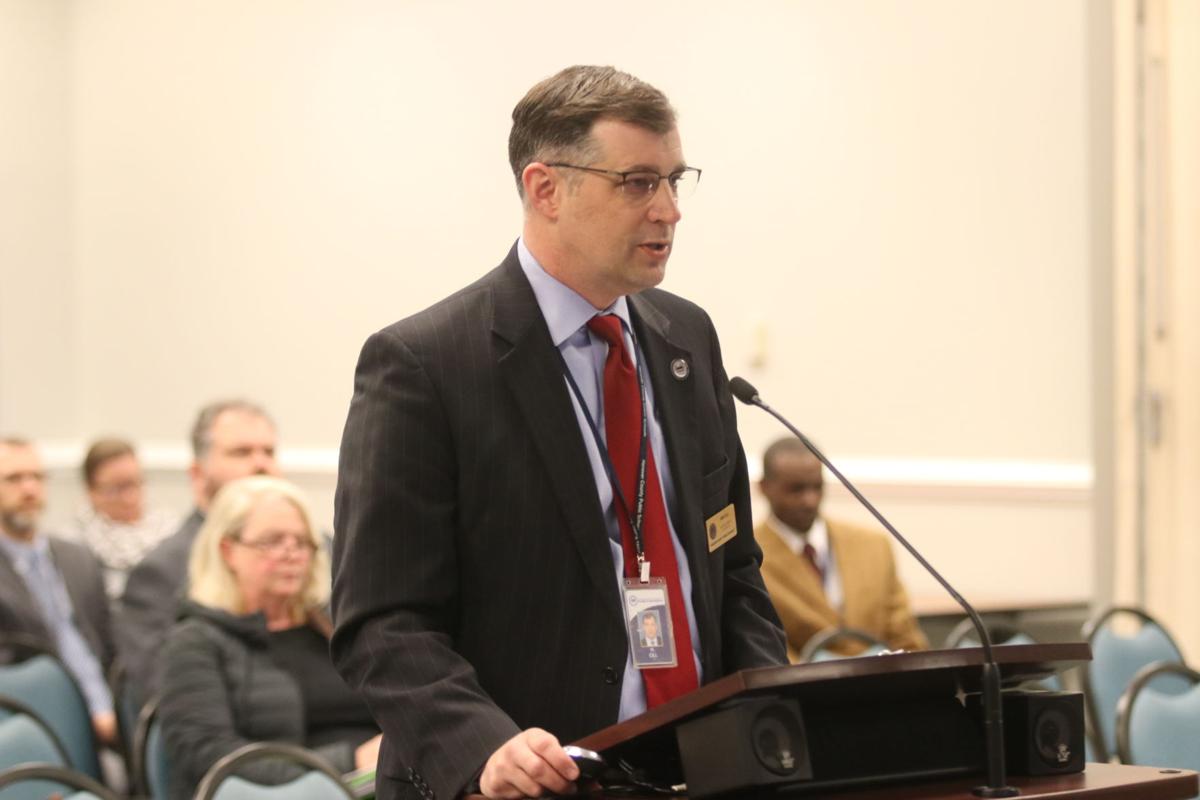 ASHLAND -- Despite a foreboding list of challenges and needs and a decrease in state funding, Hanover County Public Schools superintendent Michael Gill last week unveiled a 2021 budget that, in his words, "places the highest priority on meeting our complex needs and advancing education in Hanover County."
Gill's proposed $199.4 million (an increase of 2.7 percent from last year's budget) operating budget proposal provides a 2 percent raise for all employees effective July 1, increases salaries for bus drivers, and funds the continuation of the five-year technology plan.
In addition, the proposed budget outlines new positions that include six behavioral support employees, two school counselors, a Positive Intervention System coordinator, and one clinic assistant at Lee-Davis High School.
Those positions will be funded by "refocusing existing resources" and do not require additional funding by the 2021 budget. Gill said that some positions are eliminated while others are created to address needs in other areas, including mental health and behavioral issues.
All of the proposed positions are budget neutral with the exception of the clinic assistant.
"Each budget year presents unique challenges," Gill told the Hanover County School Board. "Speaking candidly, this was probably the most difficult budget to get to a place where we felt good about what we are going to propose to you tonight," he continued before revealing the figures.
There were several factors cited by Gill that made this year's balancing act more challenging.
Gov. Ralph Northam's budget released in December does not provide salary increases for teachers for the first year of its two-year cycle. The 3 percent increase proposed in the governor's budget would take effect in July 2021.
The state share also was reduced by $1.9 million due to Hanover's third consecutive increase on the Local Composite Index scale, a system that compares the Commonwealth's localities ability to pay.
Add to that a decline in enrollment that also resulted in reduced revenues, rising healthcare costs and an increased contribution to the VRS (Virginia Retirement System) retirement fund, and the difficulty in budgeting this year's budget seems clear.
Gill said that decreased enrollment does not equate to a reduction in needs that the system is encountering. "While our enrollment is not increasing, our needs most certainly are," Gill said.
He listed some of those needs, many addressing behavioral and mental health issues at county schools.
Last year, school officials conducted 218 suicide assessments, with 42 of them deemed critical; and the system is experiencing a "stark" increase in the number of students who come from economically-challenged families.
The superintendent said addressing student behavior issues is an "utmost priority."
"One of the changes we've seen is behaviors that are more complex and more intense specifically at a younger level," Gill said. "This represents an evolving need. We certainly want our teachers and administrators to be able to respond appropriately, and we do believe strongly that actions deserve consequences; but we don't believe that discipline alone is the sole answer."
The superintendent also noted increased demand for services in Special Education and English Language Learners.
Even with the decrease in LCI and enrollment allotments from the state, the Commonwealth's share increased $219,000 from last year's budget. But, a major portion of that more than $5 million increase in this year's budget is being absorbed by local funding. Local dollars are the major source of revenue for Hanover schools and increased from last year.
Local dollars also fund the system's Capital Improvement Plan, a five-year projection for school spending on major projects and acquisitions. This year's proposed CIP provides almost $88 million slated to fund future projects like the construction of a new elementary school in 2023 to replace John Gandy and Henry Clay elementary schools. Funds also are included for land acquisition for a new secondary school in the plan.
The 2021 CIP continues funding for the five-year technology plan. Students at Stonewall Jackson Middle School are enrolled in a pilot program testing ChromeBooks for distribution this fall to all middle-schoolers. Laptops for high school students will follow the next year.
"These computers will not simply serve as a replacement for traditional educational materials such as textbooks,"Gill said. "Rather we will use them as a transformative educational tool to unlock learning possibilities that would otherwise not be possible."
Construction costs for safety vestibules at 17 county schools also are included in the proposed CIP, a measure that will ensure all visitors to schools are directed to the office.
Terry Stone, assistant superintendent for Finance, noted that the school is in year four of the five-year tech plan. "The fact that we've been able to remain on budget and keep moving forward every year has certainly been exciting," Stone said.
Gill summed it up similarly, describing the current status of the plan as "ahead of schedule and under budget."
Stone also presented Nutrition, the third leg of the budget stool, and told board members the cost actually decreased by about one percent.
Total cost for all funds for this year's proposed budget is $219.7 million including the operating, nutrition and CIP components, an increase of 5.9 percent over last year's budget.