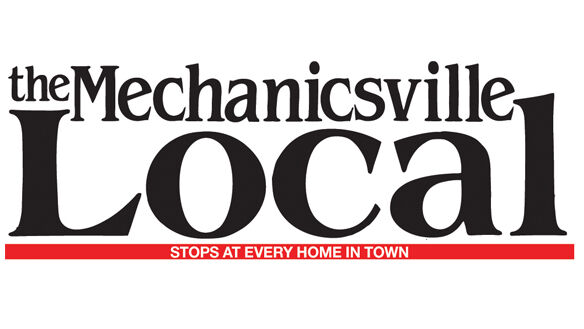 ASHLAND -- A plan passed earlier this month by the Hanover County School Board that returns the majority of students to the classroom this fall is receiving a myriad of reactions from parents and teachers.
A procession of more than 80 cars recently paraded past the Hanover County Public Schools Central Office, honking horns and displaying signs that expressed their opposition to the proposed in-classroom opening.
Days later, two county professional education groups urged officials to consider a fully virtual opening for the first nine weeks of school, and a number of citizens questioned details of the plan at a town hall meeting held last week.
On the day of the virtual town hall, about 70 parents and students arrived at the Central Office in Ashland to show support for the plan that allows parents the choice of sending their kids back to school in face-to-face instruction or opting for virtual instruction at home.
Parents of Hanover County Public Schools students were facing tough choices as officials convened a virtual town hall meeting with only three days remaining before those decisions were due.
More than 3,400 attended logged on to the web-based meeting as school officials fielded a number of questions regarding a return to learn plan approved by the county's school board earlier in July.
While parents may choose face-to-face instruction or virtual learning for students during the upcoming year, parents who responded to a survey in early July preferred in-class instruction for their students by a 75 to 25 percent margin. That equates to about 4,000 students opting for virtual instruction.
Assistant superintendent for Human Resources Mandy Baker said only 5% of teachers surveyed chose the online option, but about half said they would be willing to teach virtually.
Unlike the quickly implemented plans utilized this spring, online classes in the fall would closely align with face-to-face instruction; attendance would be monitored and grades issued.
Superintendent Michael Gill conceded there are many unanswered questions, and the return to learn is subject to change as conditions change. For example, if Governor Northam declares a return to Phase II restrictions, virtual instruction would again be the only option for most students.
"There is no perfect plan at the perfect time that is perfect for all families," Gill said. "Two weeks ago tonight, we had the opportunity to present the Return to Learn to the school board for their consideration. One of the things that we acknowledged and re-emphasized time and again is that the plan could and probably would change, maybe multiple times, before the start of the school year or during the school year."
"We understand this can change daily, weekly or even hourly," he added.
The superintendent said an element of flexibility is built in the current plan, allowing officials to alter instruction if necessary.
"As a result, we have to be agile, to be able to pivot at a moment's notice and we are prepared to do that," Gill said.
Assistant superintendent for Business and Operations Terry Stone said the delivery of Chromebooks could be delayed due to increased demand and parts shortages.
Officials initially ordered Chromebooks for middle school students early this year and that order should arrive by opening day.
But, additional devices made possible by CARES funding approved by the Hanover County Board of Supervisors probably will not arrive by the start of this school year and could be delayed as long as December.
Stone said that first order will be distributed to virtual school students, and students (grades 3 through 12) in face-to-face classrooms would be allowed to use their personal devices until the second order arrives.
Assistant superintendent for Instructional Leadership Jennifer Greif emphasized that online instruction will mirror and complement classroom instruction. High school students enrolled in face to face instruction as well as virtual students will follow a modified 4x4 schedule.
While elementary students will remain in one classroom for most of the day with teachers rotating in and out, high school students will change classes during the day. "Brain breaks" will be provided for parents and teachers.
For virtual students, assignments are designed to allow students time away from the computer, eliminating a situation where students spend hours staring at a computer screen.
Parents are responsible for screening students before they arrive at in-class school, checking for symptoms and monitoring temperatures, and students will be required to wear masks. Students will maintain a three feet separation at all times, and classes will be taught outside or in alternative locations to ensure social distancing.
Gill said more than 1,000 questions had been received, and a HCPS website FAQ section is updated frequently to provide answers when available, but he acknowledged that officials don't have all the answers.
"There are many questions that have been answered, but we know there are many more to come," Gill said. "We also need to acknowledge up front that we are not going to have all the answers."
A major question from parents focused on transportation and how students will arrive and depart in-class school. To achieve social distancing on the buses, students will be limited to one per seat. That will require additional bus trips and double-backs to ensure all students are transported.
Parents must request transportation when they choose virtual or in-class instruction. One parent asked what happens if they opt for face-to-face and then discover transportation is not available. In that scenario, the student could switch to the virtual school. Students who opt for virtual in the fall also can attend face-to-face for the spring semester.
But Stone admitted the bus situation is a work in progress, and final plans cannot be devised until student instruction selections are made.
"We will measure the number of students and go from there," Stone said. "We know this isn't this perfect plan necessarily but we will have to work towards it and make it as good as we can," Stone said.
Officials will follow VHSL (Virginia High School League) regulations and guidelines regarding sports, and students who opt for virtual school will be allowed to participate in sports and all extracurricular activities at their home school.
Greif said the goal is for online students to maintain a connection with their home schools to ensure emotional stability during the transition.
Physical education will be provided as well as opportunities for AP (Advanced Placement), ACA (American Canoe Association) and IB (International Baccalaureate) classes for both online and in-school students.
Electives are available in both forms of instruction.
Another question focused on teachers who opt for virtual school and lose their positions at previous campuses and the possibility of their return to those classrooms in the future. Greif said those requests would receive priority, but, as in any year, those schedules depend of student enrollments and selections and could not be guaranteed.
Some career and technical classes will only be offered on-site due to the necessity of hands-on instruction in many of those career-oriented disciplines. Students who opt for virtual school will be allowed to rejoin the programs as they reenter face to face instruction.
After fielding online questions from a number of online attendees, Gill said officials will continue to update parents informing them of any changes to the plan.
"We will continue to update our frequently asked questions. We will communicate regularly if there are any changes whether at the state level, the school level or anything else that's pertinent and we feel you need to know," Gill concluded.