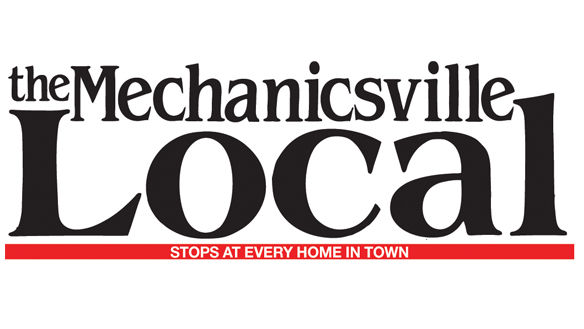 HANOVER — Last month, the Hanover County Board of Supervisors approved a plan to distribute more than $9 million in CARES funding from the federal government to offset expenses incurred during the coronavirus pandemic.
The money is slated to improve public areas with sneeze guards and other protective measures, provide laptops for most Hanover County students, and update customer service practices.
Included in that funding is $300,000 reserved for county businesses adversely affected during the crisis for improvements related to COVID-19.
At last month's public hearing, a number of Hanover County citizens and business owners urged supervisors to approve the small business relief funding, and supervisors approved the spending plan by a unanimous vote.
Chris Ray, co-founder of Center of the Universe (COTU) Brewing Company, said the relief is needed due to challenges facing small businesses due to the COVID-19 pandemic.
"As you are aware, Hanover small businesses are struggling," Ray said. "We are suffering from loss of income due to the shutdown . . . and increases in expenditures due to government regulations and just to keep everybody safe."
Ray noted that the FY20 budget reflects a robust increase that is in part due to the healthy and vibrant small business community in Hanover.
"Not only is small business important for the character of the county, we do make up some revenue as well," Ray said."We're the local economy. We're the ones who made that budget happen."
He acknowledged that all items being considered for the CARES funding are important and deserving, but maintained the importance of assisting small businesses.
"What makes Hanover special is what makes Hanover home is our small businesses," Ray said.
Todd Rogers, representing ChamberRVA, said the challenges facing small businesses were unique in the suddenness of the losses.
"It wasn't like their revenue slowed down a little bit or there was a recession with a dip. Their businesses were literally cut off at the knees with no revenue source for months," Rogers said as he urged supervisors to approve the funding.
Hanover Economic Director Linwood Thomas is in charge of administering the Small Business Resilency Grant.
"On June 24, the Board of Supervisors approved $300,000 in CARES Act funding be appropriated to support local small businesses with expenses incurred directly due to the COVID-19 pandemic, which includes PPE (personal protective equipment) and necessary technologies related to creating new safety and operational protocols in this environment," Thomas said last week.
Since federal guidelines require the money be allocated and spent by the end of the year, supervisors attached a sense of urgency to the funding.
Devising a plan involved consultation with other localities designing similar plans.
"The Department of Economic Development consulted with other localities throughout the Greater Richmond Region and Virginia while also working with our Finance Department, legal counsel and Economic Development Authority to ensure all necessary requirements were put in place," Thomas said. "We have all moved quickly to roll the program out as we understand many of these businesses are still struggling and every little bit helps them get back on their feet."
In order to qualify, businesses must employ less than 50 employees and utilize the $5,000 maximum grant for personal protection equipment, customer safeguards like sneeze guards or point of sale improvements that enhance touch-free transactions.
Applications for the program will be accepted beginning July 17 and close on July 27.
All eligible applications will be bundled and selected at random "until all funds have been expended."
Regarding that demand outweighing supply scenario, Thomas acknowledged the realities.
"There is a chance this could occur and, unfortunately, we will not be able to help every small business in Hanover County that has a need. I know there were many other important requests the Board of Supervisors had to weigh so we are grateful for their support," he said.
Thomas said the economic impact of COVID-19 has been enormous and the expense of adjusting to the new normal of doing business significant.
"Some of the hardest-hit industries locally have been our retailers, hoteliers and restauranteurs who open their doors back up to the general public and are faced with new protocols regarding social distancing, requirements for PPE and technologies that must be implemented to protect their employees and patrons alike," he said. "These new mandates create additional expenses that bridle business owners with costs that make it even more challenging to operate in this new normal."
Regarding the possibility of additional funding for small businesses coming Hanover's way, Thomas wasn't optimistic.
"Unfortunately, at this time, I do not see any additional funding coming directly to the localities to support our existing businesses. This could change if the pandemic intensifies, which correlates with another shutdown but we are directing people to our website at https://www.hanovervirginia.com/ for valuable resources and programs that are still available at all levels of government."
In addition to the recently approved CARES-associated small business funding, Thomas said his office moved quickly to assist county businesses when the crisis began.
"Within a week of the pandemic's onset, our department moved to create a one stop shop for all available resources at the local, state and federal levels to assist our Hanover businesses. This website has continued to see high volumes of traffic as we are utilizing our email list serves, social media and online presence to disseminate new information that could be useful to these small business owners," Thomas said.
In addition, the county has partnered with other localities in the area and ChamberRVA to distribute PPE kits and more than 170 of those kits have been distributed to Hanover businesses.
Local businesses also were heavily involved in those efforts. "Owens & Minor here in Hanover was also instrumental in helping us offset a significant amount of the cost associated with these kits for the entire region! There are numerous stories of local Hanover companies who have assisted us along the way and we are grateful to you."
In a time of growing demands for assistance and shrining revenues, Thomas thanked the Board of Supervisors for funding the latest relief effort.
"I commend the Board of Supervisors and the Economic Development Authority for their support of a local small business grant program. If we are able to help one or two of these businesses stay afloat I would consider the program a success," Thomas said.
Ashland has its own small business relief program for businesses located within the town limits. Applicants should contact the Ashland Economic Development Authority for more information.
"Those industries that may be in the Ashland District but fall outside of the town limits should still apply through the Hanover County Department of Economic Development," Thomas said.