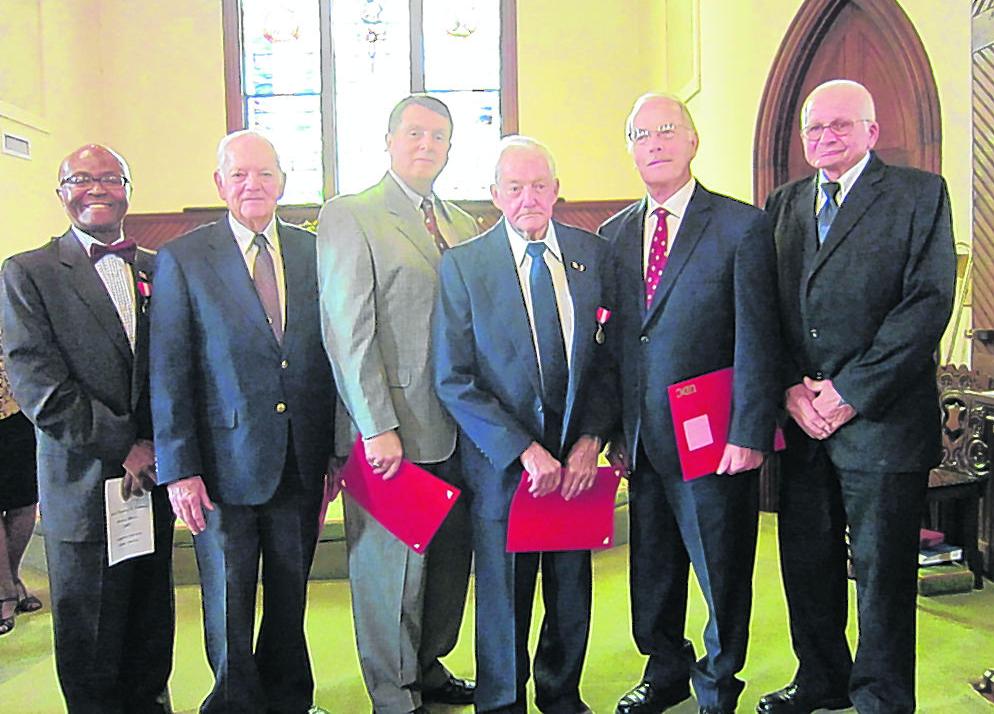 At a recent ceremony, the Centennial-Maury Chapter #2296 of the United Daughters of the Confederacy bestowed Military Service Awards to four veterans and one Posthumous
Cross of Military Service.
The Military Service Awards are an outgrowth of the UDC's Southern Cross of Honor bestowed on Confederate Veterans shortly after the end of the War Between the States.
Chapter president Jean Frawner and chapter recorder of Military Service Awards Eleanor Ayres, assisted by Suzanne Townsend, past president Virginia Division, conducted the bestowal ceremony, with a welcome offered by Sgt. Maj. Abdur Ali-Haymes, retired United States Army.
The following awards were presented at this year's event:
Korean War — Walter L. Armistead Jr. — private first class — United States Marine Corps.
Persian Gulf War — Charlie W. Udriet III — senior master sergeant — United States Air Force.
CERTIFICATE OF APPRECIATION
James L. Sowder — specialist fourth class — United States Army.
David L. Armistead — private first class — United States Army.
World War II — Willie L. Ledbetter — sergeant technician 5 — United States Army received by Arthur G. Ledbetter (son).
Recipients of any of the UDC Military Service Awards must have served in, and received an honorable discharge from, or currently be serving in, one of the following: U.S. Air Force, U.S. Coast Guard, U.S. Merchant Marine, U.S. Army, U.S. Marine Corps or U.S. Navy. In addition, they must be lineal descendants of Confederate military personnel.
If you or one of your family members would qualify for one of these awards, contact the chapter recorder of Military Service Awards, listed below, to begin the application process. Form DD214 or other proof of service, as well as a pedigree chart (lineage) to the Confederate ancestor are required.
A ceremony and reception are held to honor the recipients each year in the spring.