In their first meeting since a white supremacist group rallied in Hanover earlier this month, members of the Hanover County Board of Supervisors were met Wednesday by a mix of song, prayer and criticism from dozens of local residents.
While several of the organizers of a prayer vigil before the board meeting said it was not a protest, some of the attendees said they were dissatisfied with how the supervisors responded after a Ku Klux Klan group from North Carolina tried recruiting members near the county courthouse with signs for their hotline and a large Confederate battle flag.
The Rev. Paul Flowers, pastor of Mount Zion Baptist Church in Mechanicsville, said several local clergy leaders chose to organize the vigil in part because the Hanover NAACP criticized county leaders for saying little about the event and focusing their initial comments on the constitutional right to free speech and assembly.
"Our concern is that the Board of Supervisors should represent all of Hanover County," Flowers said. "As much as they have a right to speak up, we have a right to expect you to speak up and say that it's not acceptable here."
Board Chairman Canova Peterson, who was the target of much public criticism after the July 6 rally, sought to cool tensions Wednesday by offering a more explicit condemnation of the KKK.
"We were shocked at this unwelcome surprise visit because, let there be no mistake, we condemn the message they espouse and we do not want them here," he said. "The KKK and other groups who preach and spew venom of hatred are not welcome in this county."
Three other supervisors — Ashland District representative Faye Prichard, Chickahominy District representative Angela Kelly-Wiecek and Cold Harbor District representative Scott Wyatt, who is running for the House of Delegates — also publicly condemned the KKK at Wednesday's meeting.
In a public hearing at the start of the meeting, about a dozen speakers, most of them African American, spoke about their disappointment with the county's leaders and the memory of racial segregation, discrimination and harassment in prior generations.
"It's an affront to me and everybody who looks like me — and to anybody who cares about fairness and the inclusive nature of this county," said Hanover native Samantha Willis, a freelance writer who recently moved back to the Ashland area.
Three Democratic candidates for the General Assembly — Morgan Goodman, Kevin Washington and Stan Scott — also spoke during the public hearing to condemn the Klan or criticize the board's response.
Washington, who will run against Wyatt in the 97th House District this fall, said the episode has revealed a lack of "leadership" and "moral courage" on the board.
Prichard, the board's only Democrat, emphasized in her comments that she and Kelly-Wiecek put out statements on social media within hours of the Klan incident to say the group is not welcome.
Several people in attendance Wednesday also spoke about the ongoing debate over whether to rename two Hanover schools named for Confederate leaders: Lee-Davis High School and Stonewall Jackson Middle School.
Pat Hunter-Jordan, a member of the Hanover NAACP and Together Hanover, a progressive political advocacy group, said people are becoming frustrated with the lack of movement on such issues, noting that the Hanover School Board last year voted against renaming the schools.
About two weeks before the Klan incident, the Board of Supervisors opted against reappointing Marla Coleman, one of the two School Board members who voted to change the names, to a second term.
Officials have said the decision to appoint someone else to represent the Henry District on the School Board had nothing to do with Coleman's vote to change the school names.
When asked about people speculating or suggesting that he and the board appointed someone new because of that vote, Henry District Supervisor Sean Davis said: "Anyone who wonders that is engaging in the lowest form of politics."
Hunter-Jordan suggested that some county leaders are doing little to hide their contempt for the concerns of the African American community. "It seems to be ramping up instead of coming together in understanding," she said.
"That's the reason we have to speak up now," she added. "It's time for us to start pushing things forward."
PHOTOS: People speak out against Hanover KKK Rally in early July
20190725_MET_HANO_AWE04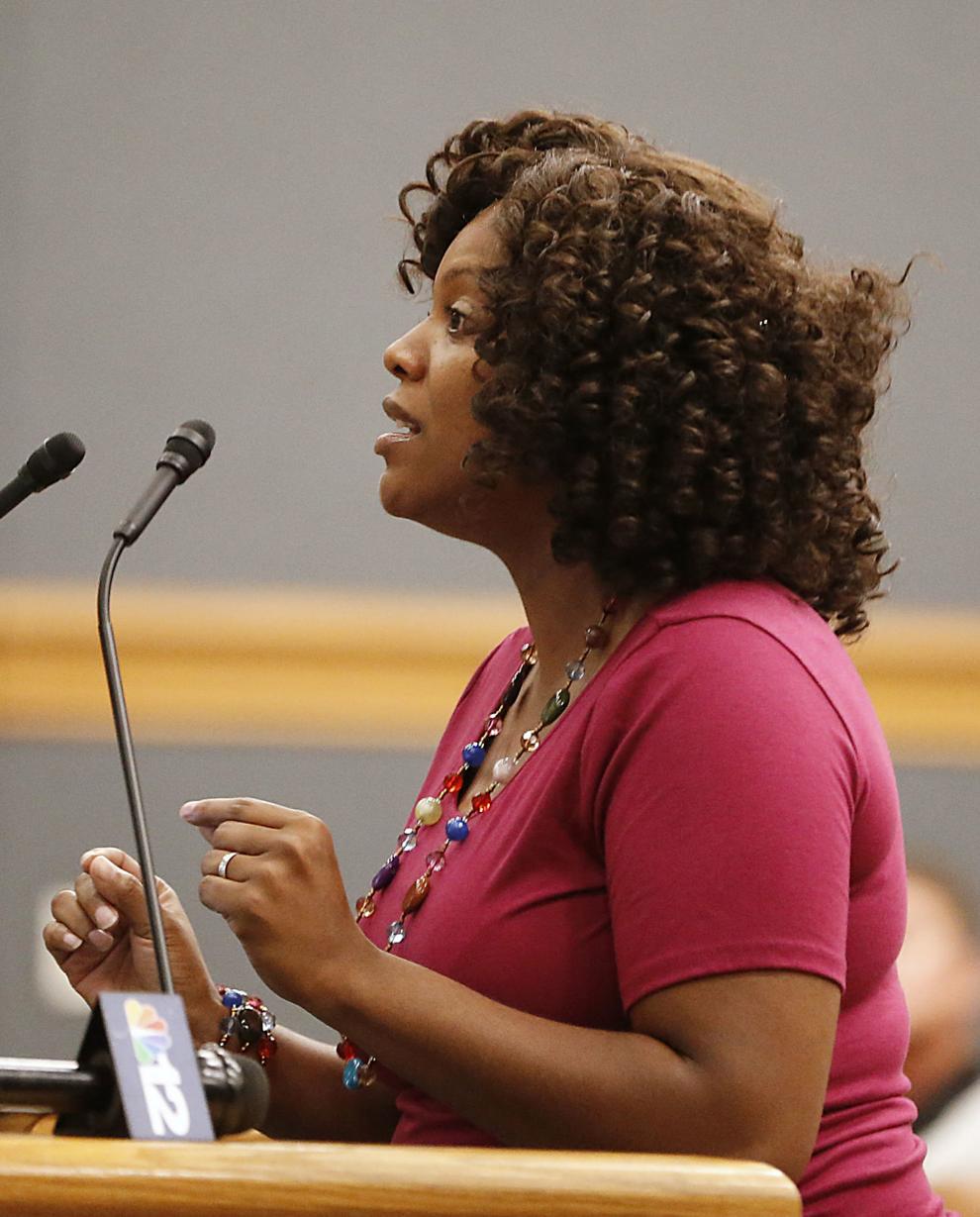 20190725_MET_HANO_AWE03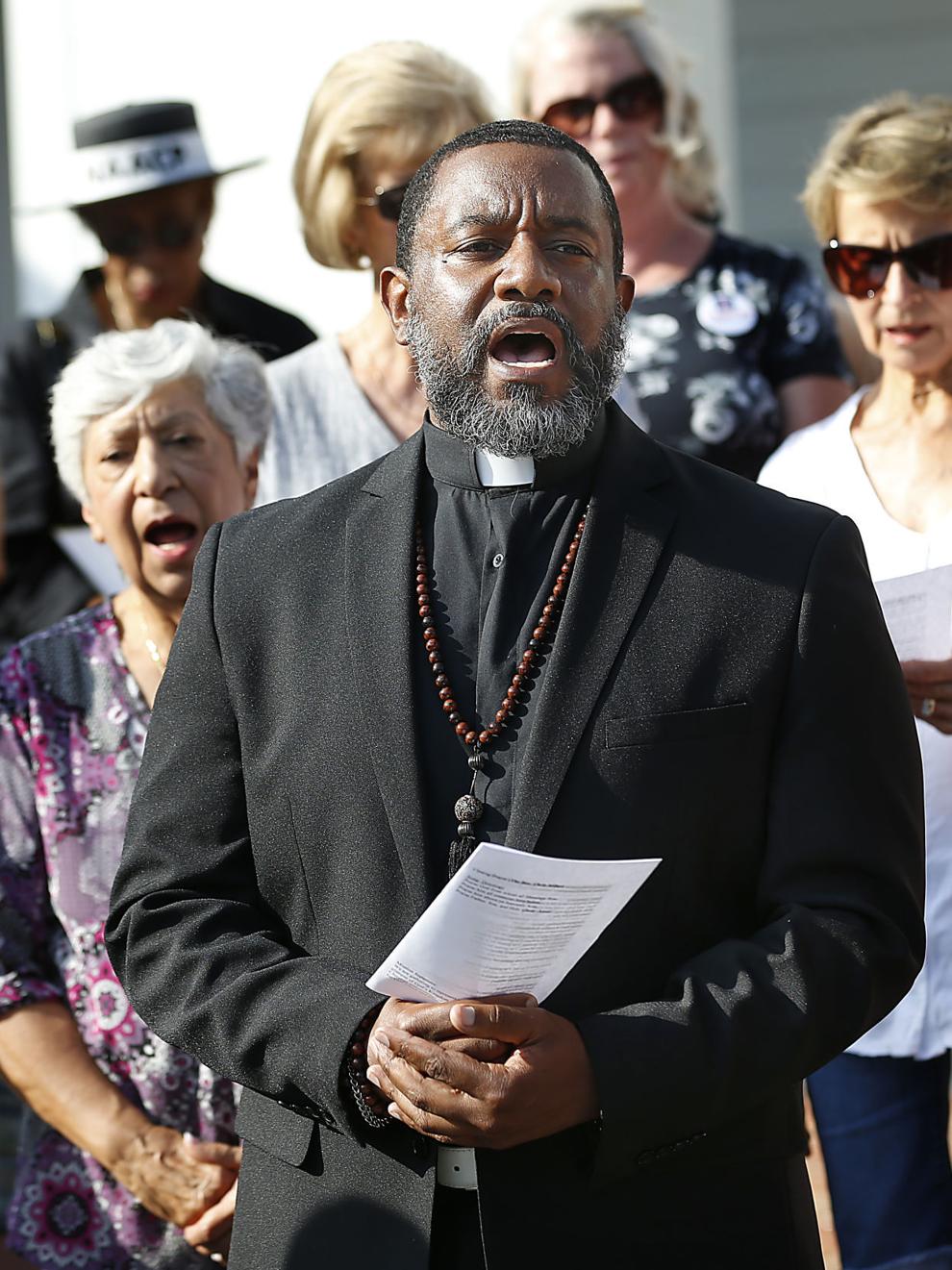 20190725_MET_HANO_AWE02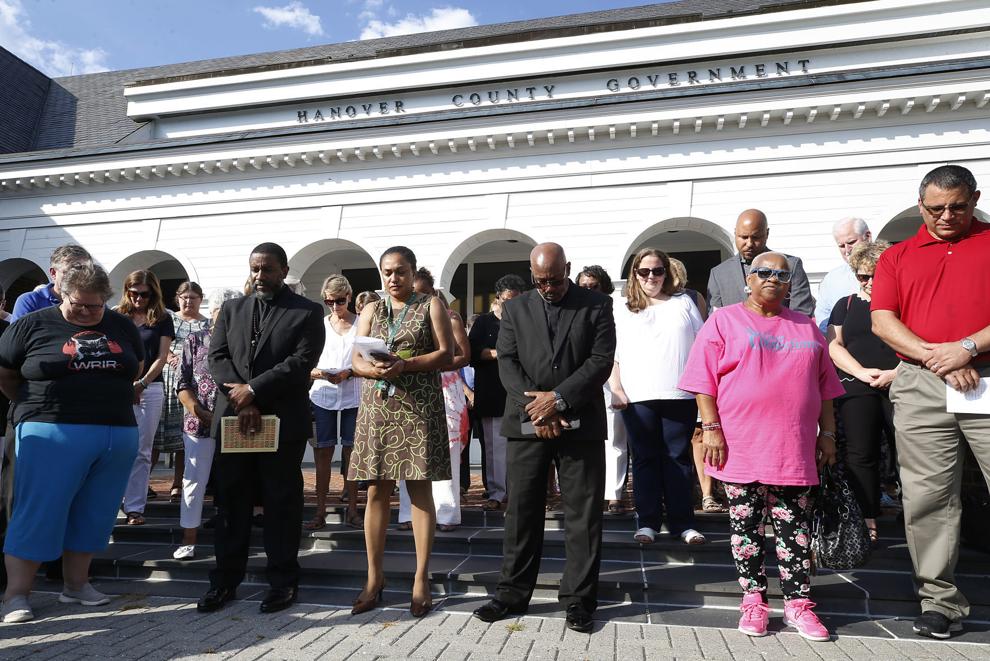 20190725_MET_HANO_AWE05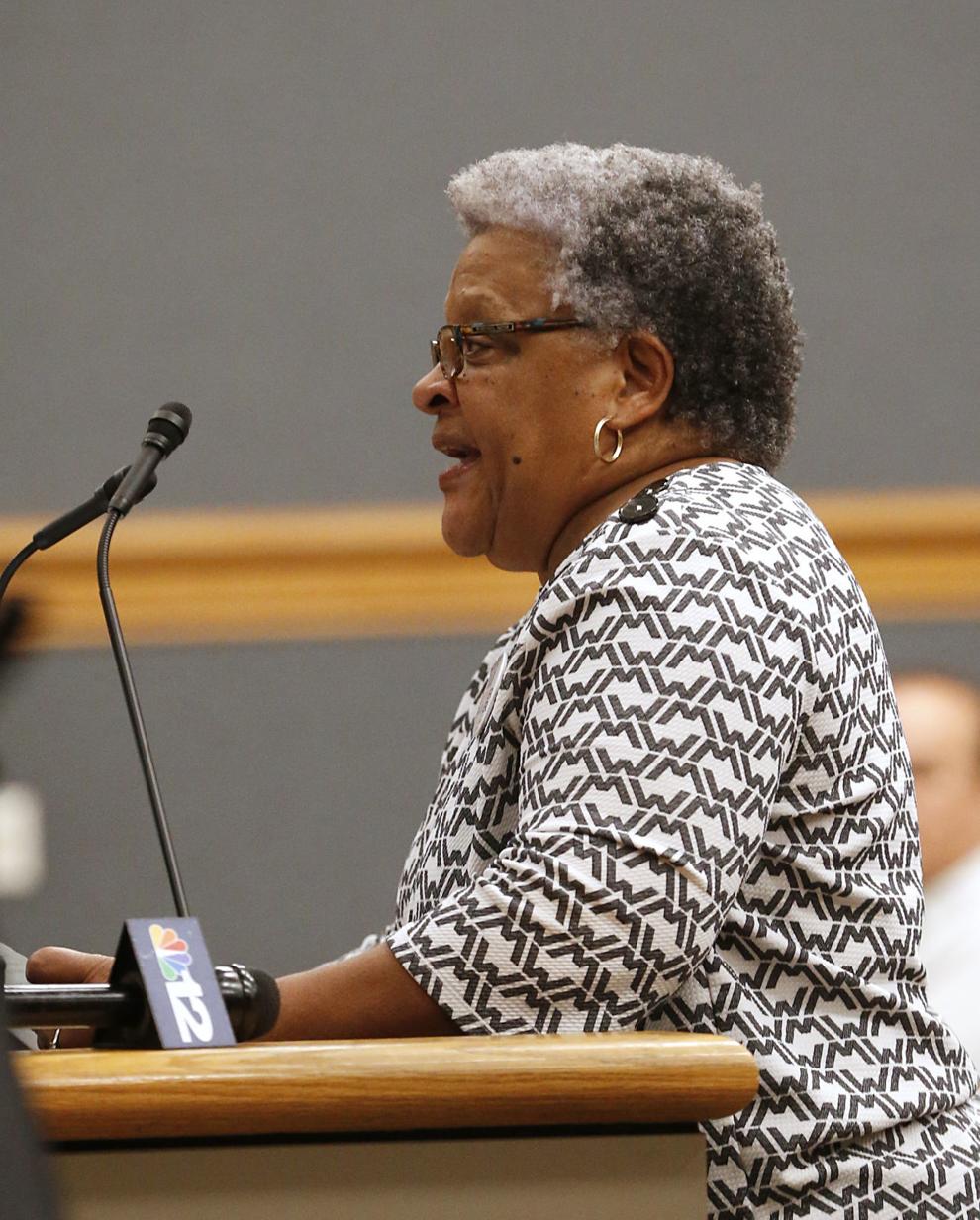 20190725_MET_HANO_AWE06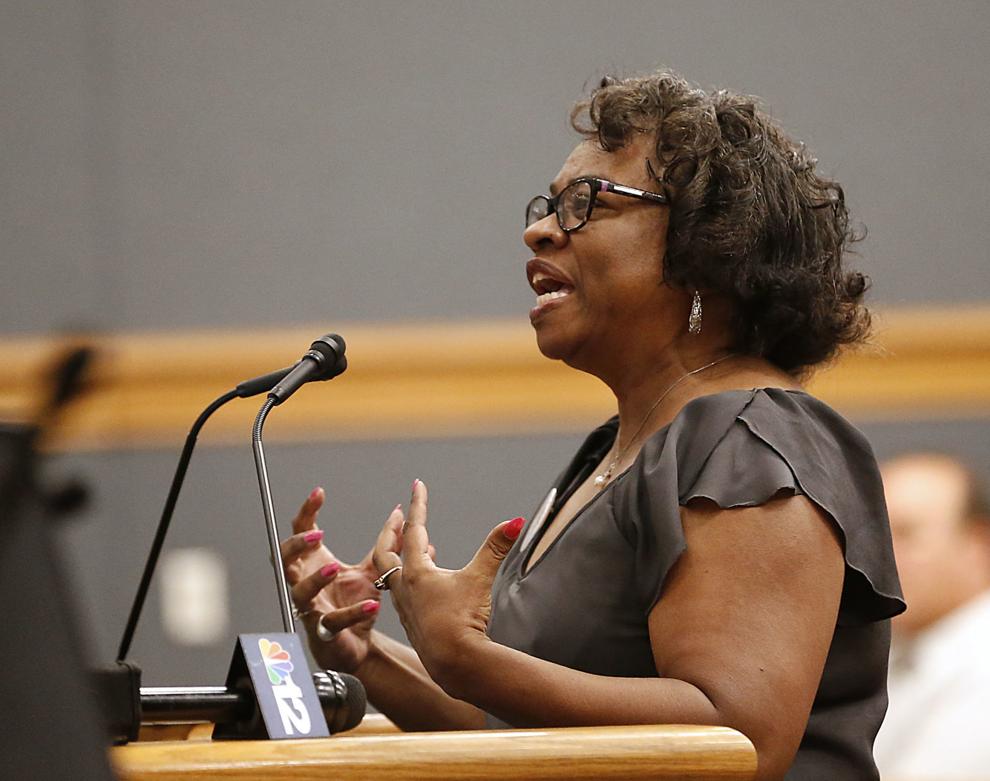 20190725_MET_HANO_AWE08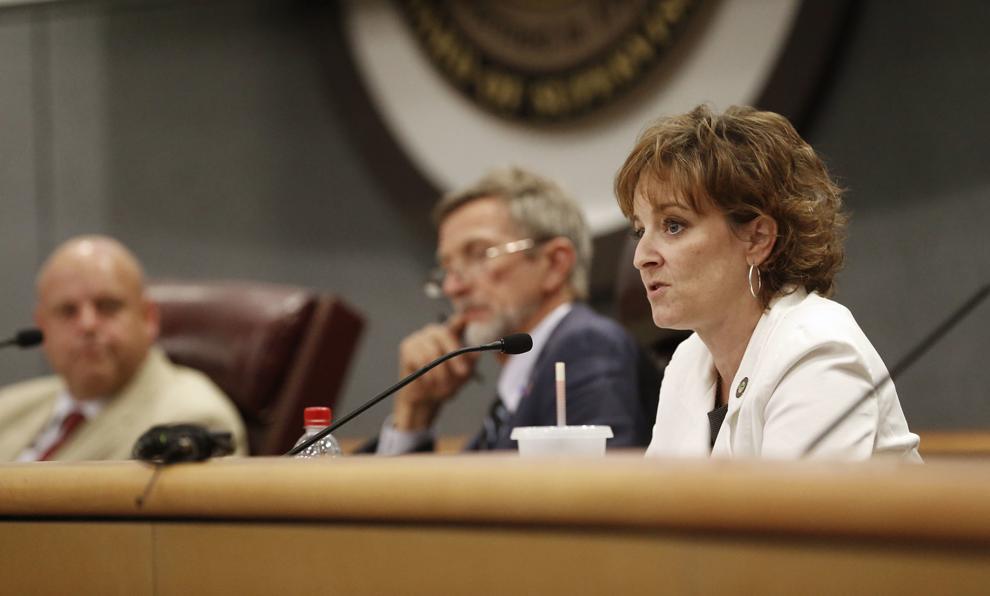 20190725_MET_HANO_AWE09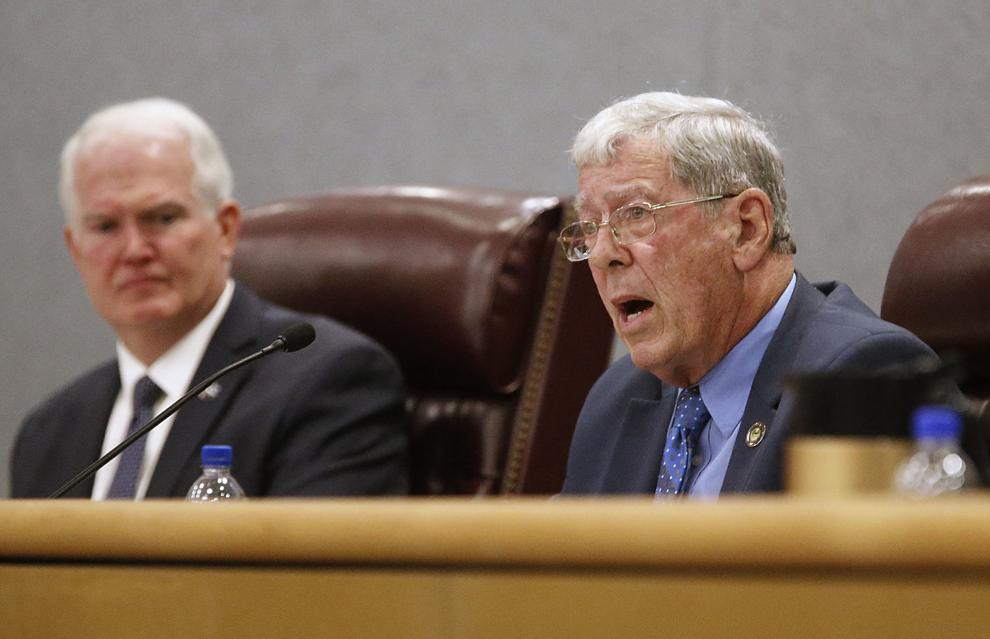 20190725_MET_HANO_AWE10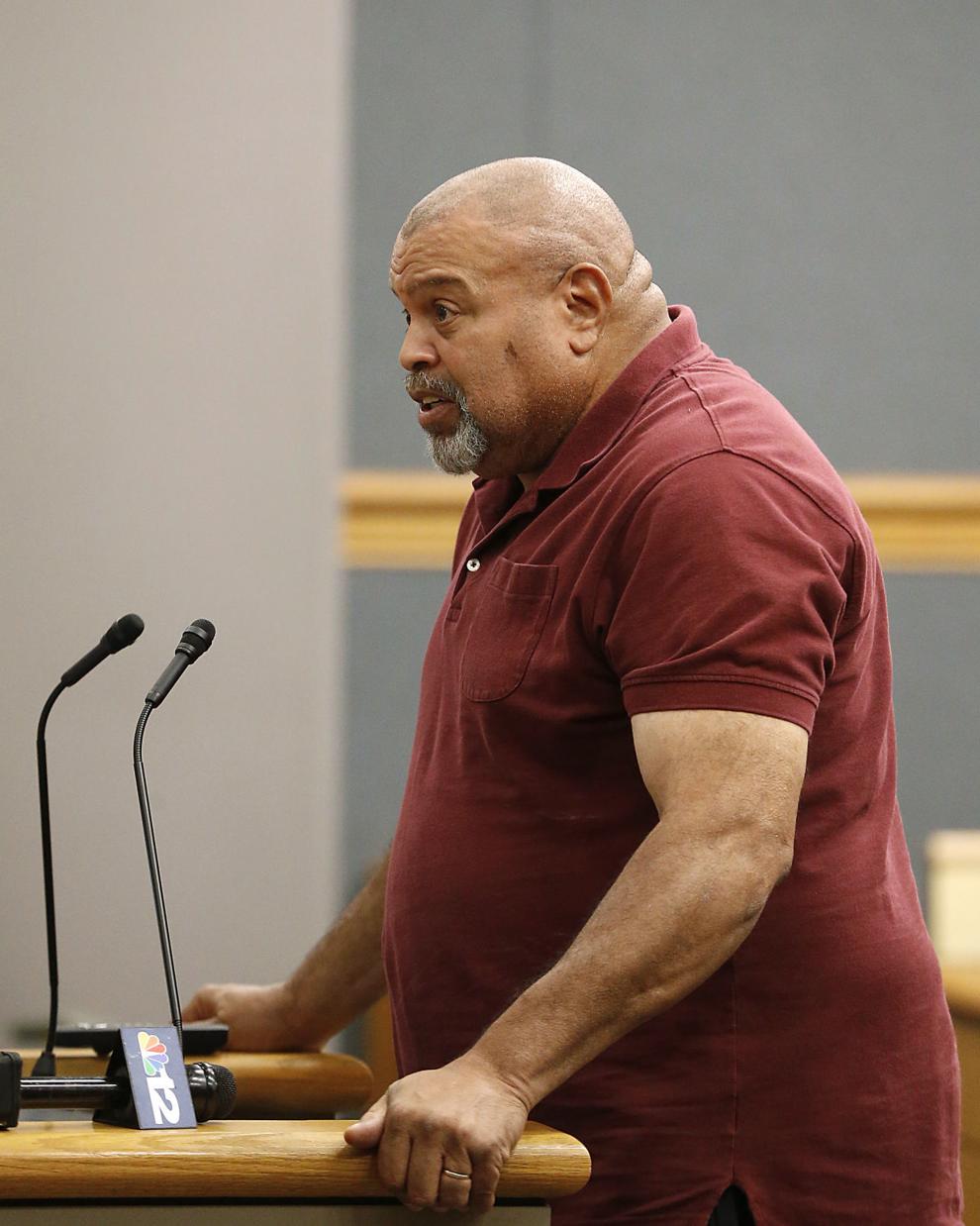 20190725_MET_HANO_AWE07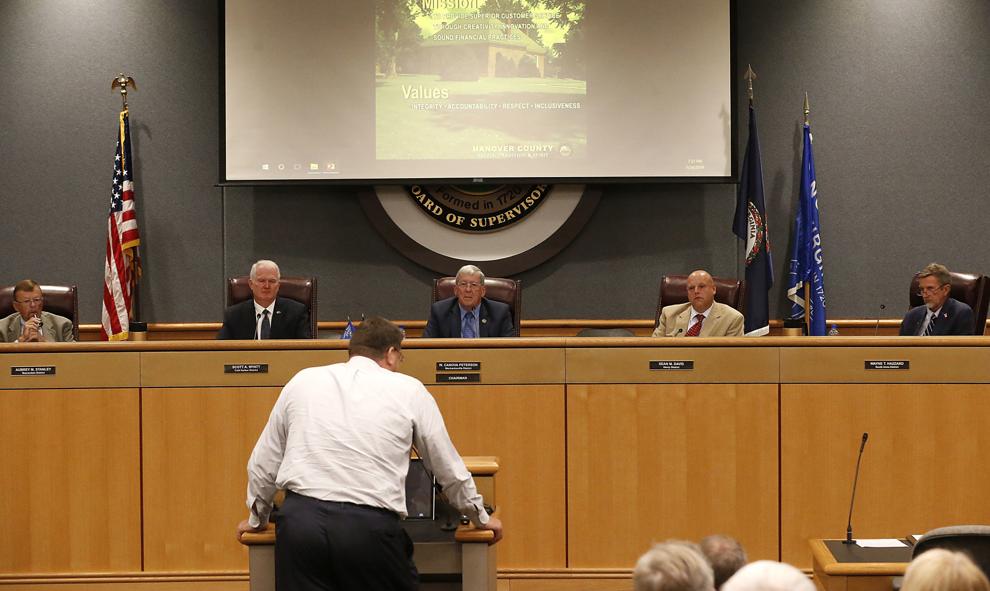 20190725_MET_HANO_AWE01