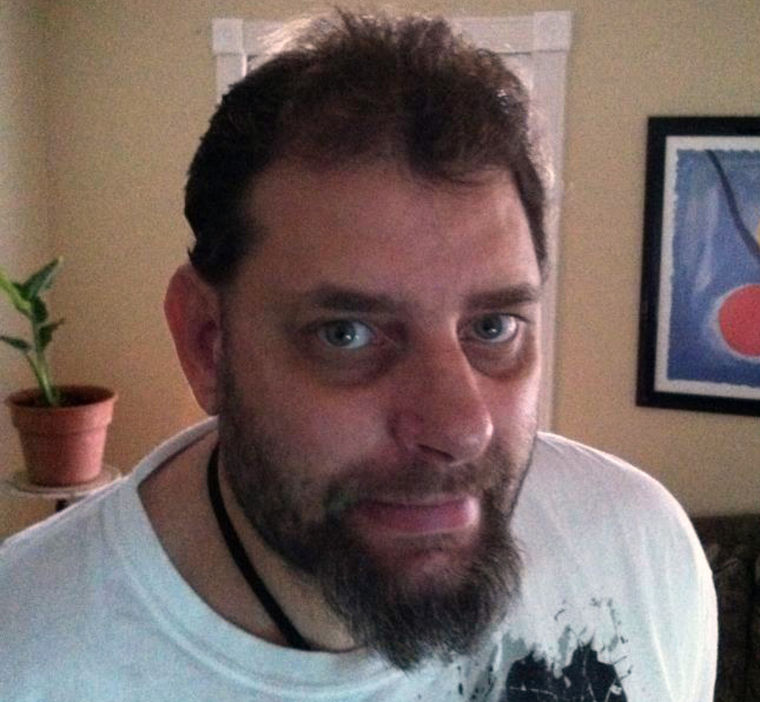 Randy A. Pease lost his life despite 44 years of best efforts from his loved ones.
"It is still very much a mystery to our family," said Harold Pease, a half brother. "It's very hard to think about how he died given what he'd been through all his life and the care it took to keep him safe."
Pease, nearly blind and deaf and severely mentally ill, died shortly after 11 p.m. March 17 on pitch-black Creighton Road in eastern Henrico County, where he was hit by a car as he crossed a lane of traffic. The driver of the car has been exonerated.
But Pease's death on St. Patrick's Day raises a firestorm of questions. Investigations are under way by state and local agencies responsible for the care of physically and mentally disabled people at a time when neighborhoods across Virginia are seeing an influx of those whose care is being shifted from institutional settings to community homes.
"Randy needed just the opposite of that; he needed to be confined in a way that his medications could be altered, where he would not be a threat to himself or someone else. He had become very dangerous," said Pease's guardian, Jim Pugh, a pastor and longtime family friend.
But Pease, instead, had been transferred to Henrico from Virginia Beach, according to family members, who were told by mental health agencies that there was nowhere else for him to go: not Southeast Virginia Training Center, state mental hospitals or the Portsmouth hospital where Pease, in crisis, had been placed last fall after he had threatened to jump out of a second-story window.
"The hospital said they couldn't take him after three days there and they were going to send him back to Virginia Beach in a cab," Pugh recalled. Last fall, the Virginia Beach Community Services Board, which oversaw Pease's care, said Pease needed to move to a group home in Henrico that was equipped to restrain him when necessary, handle his medications and otherwise care for him, Pugh said.
"I had no choice," Pugh said. "He'd become like these people who are seriously mentally ill and with mild retardation who all of a sudden just have a complete change of personality and become dangerous," added Pugh, who had served as Pease's guardian for the past nine years.
Pease died several hundred yards from the Henrico group home where he had been living since fall, a short distance off Creighton Road in the Hillcrest Farms subdivision in the 4200 block of Dapple Grey Drive.
The home is a handsome brick-front structure, similar to others in the subdivision, purchased five years ago for $291,780 and set up as a group home licensed by the state to house people with intellectual disabilities. Neighbors said they have observed no problems from residents there.
"It looked to us like a good place; my brother drove by on a visit and said he liked the look of the place," said Harold Pease.
But the home wasn't the place for Pease, Pugh said. "I don't blame the home for what happened. Randy is a victim of a system that denied him the care that he needed, that wouldn't listen to the pleas of doctors and caregivers who knew he could be a danger to himself and to others.
"This was a man who called me every other day to say he loved me; he was like a son to me. But he needed to be in a locked-down situation, a place where he could get his medications stabilized and return to some sort of condition where he could deal what was happening to him. He was taking an incredible amount of medications, enough that would just destroy anyone else," Pugh said.
"But no one would listen and what I was told was that this home up near Richmond was the only place that could handle him," he said.
At 6 feet 2 inches and weighing nearly 250 pounds, Pease could be obstinate and bullish, and would force his way with the slightest opposition. "If he wanted something — no matter how seemingly insignificant — and didn't get it, he could just push his way away from whoever was stopping him," Pugh said.
"I can't tell you the number of times he would just walk out in traffic, cars swerving to a stop to avoid him," said Pugh, who's known in Tidewater for his cowboy-themed church and tender heart.
He said he was called within minutes after Pease was hit. "The people from the home called me. They were so upset that, even though they'd broken my heart with what they told me, I ended up trying to console them. It was just a terrible moment, just terrible news."
Randy Pease's father cared for Randy for a time in the family home until 1999, when the father died, Harold Pease said. Since his early youth, Pease had needed supervised care 24 hours a day, most of it provided in group homes or private residences with caregivers. His immediate family couldn't take on the responsibility.
Pease had Usher syndrome, which gradually robs a person of sight and hearing ability. But he also was a paranoid schizophrenic and mildly retarded, Pugh said.
The transfer to Henrico took Randy Pease more than 100 miles from family members and Pugh in eastern Virginia and placed him in an unfamiliar location among unfamiliar people and landmarks. A spokesperson for the Virginia Beach Community Services Board declined to comment on why moving Pease to Henrico was necessary.
Such transfers and fears about the quality of care in neighborhood settings have raised alarms among scores of families whose loved ones are being moved from state institutions and other facilities into Virginia communities.
The effort, under way for decades, is intensifying in the wake of a U.S. Justice Department settlement and federal court order last summer that grew out of an investigation into Virginia's denial of freedoms and civil liberties to thousands of people with intellectual and physical disabilities. Many had lived out their lives in state training centers.
At the heart of the agreement, which the state has promised about $2 billion toward meeting, is the concern among some families of disabled people that their loved ones will not have access to the level of care they need and that was readily available in state training centers.
To Pugh and Pease's family, Randy Pease's death late at night on a darkened highway reaffirms the validity of those fears.
"He needed pretty much constant attention," said Harold Pease. "He couldn't see unless a place was brightly lit." Pease said there is no way that his half brother could walk around a city block at night alone unless the lighting was very bright. He could perform only simple tasks under supervision.
Mira Signer, director of NAMI Virginia, a statewide advocacy group for people with intellectual disabilities, said that "with more and more people with mental illnesses who are in recovery from their illnesses, community-based providers and caregivers who are presumably licensed and approved to provide services by the state need to be held to the highest standards.
"Oversight, licensing, and training about patient safety and rights are extremely important," Signer said. "Many of these individuals have no family nearby, and the burden falls upon providers to ensure that people are safe and cared for."
Representatives for the Virginia Beach Community Services Board and its counterpart in Henrico, as well as the Virginia Department of Behavioral Rehabilitation and Developmental Services, all declined to comment on Pease's transfer and death except to confirm ongoing investigations. A representative for the Henrico Department of Social Services declined to comment; two DSS employees were at the Dapple Grey Drive home Friday last week.
Henrico police also declined to comment about an ongoing investigation into Pease's death and declined to describe information about the home where Pease resided except to give an address.
Pease family members said they have been told that people affiliated with the group home were in the immediate area of where Pease died. But other details are unclear.
Inspection reports for homes operated by the group that cared for Pease in Henrico show that it is no stranger to federal and state investigations. Repeated efforts to reach officials with First Class Living Center LLC were unsuccessful, and representatives at two of the homes controlled by First Class ordered a reporter off the property.
Offices for First Class Living are located in the 3100 block of West Marshall Street in Richmond; the business is operated by Kevin L. Thornton and Cornell Roane, both area residents. Thornton filed a petition for voluntary Chapter 7 bankruptcy protection in August 2011; the petition was discharged a year ago. He lives in a home within sight of where Randy Pease was placed.
A year ago, a program director for First Class Living Center LLC was convicted in federal court for his role in falsely billing Medicaid for $325,980 for medically unnecessary intensive in-home services, according to court records.
Property records and First Class Living's website show that the organization operates three group homes in eastern Henrico, including the Dapple Grey Drive home, none of which needed special-use permits or was subjected to public hearings to begin operation.
That situation dramatically differs from a developing controversy in South Richmond, where the Richmond Behavioral Health Authority began renovations to a residence without city approval. The residence in the 4400 block of Forest Hill Avenue is slated for use as a stabilization and respite center for people in crisis with intellectual disabilities and mental illness. It is the type of place designed to help people like Pease.
An informational community meeting this month on the proposal drew more than 100 area residents, some of whom criticized the authority for moving forward with the facility without city approval, which is required because residents are restricted from staying longer than 30 days.
Inspection and investigation reports for First Class Living show that in December, an investigation by the Virginia Department of Behavioral Health concluded that an unnamed resident at one of the homes was able to lock herself in her room, where she broke a window and began bleeding, and that "staff had to kick the door in to gain access." Locks were removed as a corrective action.
An investigation ended last month into a situation in which "a staff person allegedly injured a resident during a restraint," breaking the resident's arm. The investigation concluded that First Class had failed to create a plan to properly address the resident's needs after a transport service refused to carry him because of his violent tendencies.
Workers at the home initially said the resident's arm was broken during "horseplay," according to inspection and investigation reports.
"Supervisory needs around (mental health) issues for residents are not met," one investigation found; treatment plans were not approved by supervisors; and, after an investigation, state inspectors found late last year that assessment plans for people with co-occurring developmental and mental issues were not being done in a timely way.
Investigations, meanwhile, are continuing into why Randy Pease, 44, was walking across a darkened highway March 17.
But for Pugh, Pease's death was all but certain. "He was going to kill himself or someone else, and nobody was able to give him the care he needed," Pugh said. "The system took his life. I can't help remembering how this had been a man who would sit on the floor and put his arm around me and tell me he loved me."
Randy A. Pease, nearly blind and deaf and severely mentally ill,

was struck on a dark Henrico road, raising a firestorm of questions.