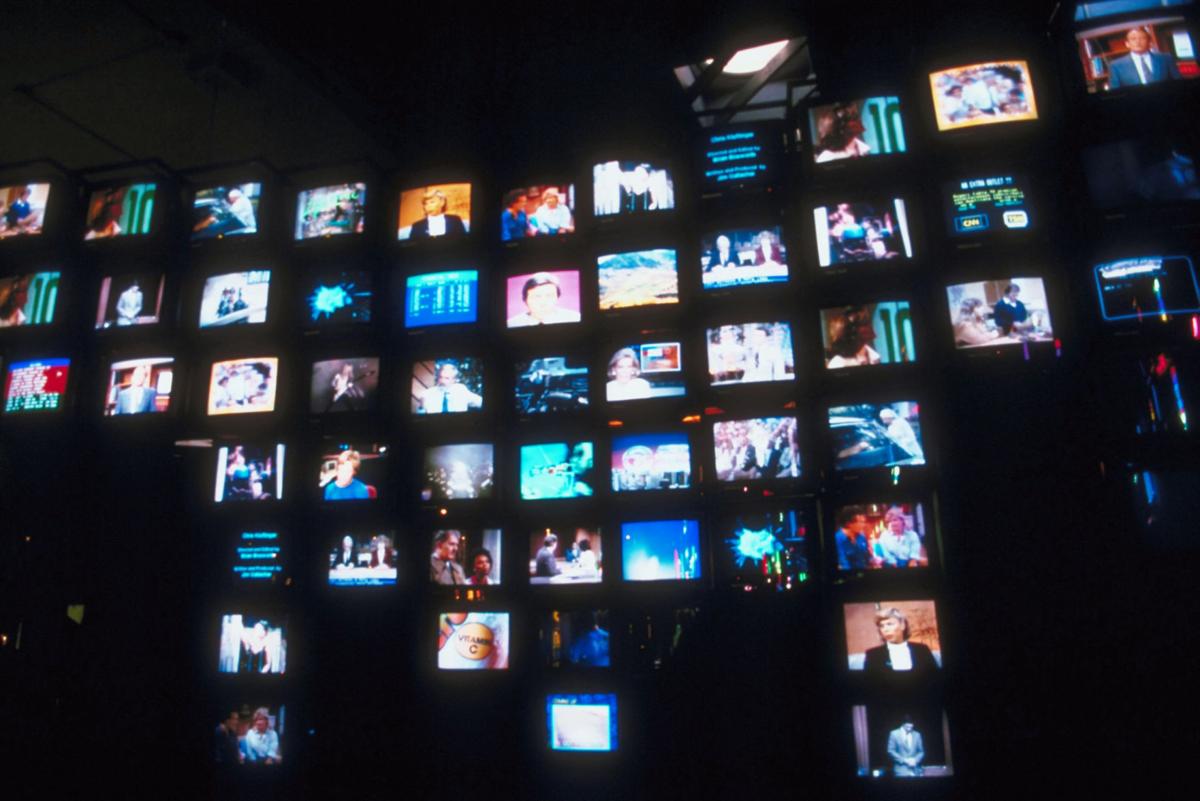 More than 50 television sets were mysteriously left on the front porches of homes throughout the Hampshire neighborhood in western Henrico County, surprising residents who found them Sunday.
Police Lt. Matt Pecka said Sunday that the agency responded to calls from residents who reported finding old-style, CRT TVs near their front doors. The neighborhood is near Nuckols and Shady Grove roads.
Pecka said the agency believes more than one person is responsible for the deliveries, which were caught on residents' doorbell cameras. He described one video that shows a person wearing TV-shaped headgear while dropping off a TV set.
One TV set was left at each of more than 50 homes, Pecka said.
"They walk up to the house, placed the set neatly on the front step, turn around and walk away," he said.
A similar incident was reported by Glen Allen residents last year, when more than 20 TV sets were dropped off at homes in The Villas at Grey Oaks community in the area of Westcott Landing Court. The neighborhood is northwest of Shady Grove and Pouncey Tract roads.
It's not clear how the incidents may be connected.
It's also unclear whether any crime was committed. Pecka said that based on the reports the agency has received, "at most it would be illegal dumping."
"It's an isolated, unusual incident," he said. "While suspicious, we don't believe there's any reason for the community to be alarmed."
Henrico police and the county's solid waste division helped residents dispose of the TV sets Sunday, though Pecka said there were "a couple of residents that indicated they would hold onto the TVs for now."
He said the TVs that were picked up will likely be recycled.
---
Other trending news
(804) 649-6254
Twitter: @MelLeonor_