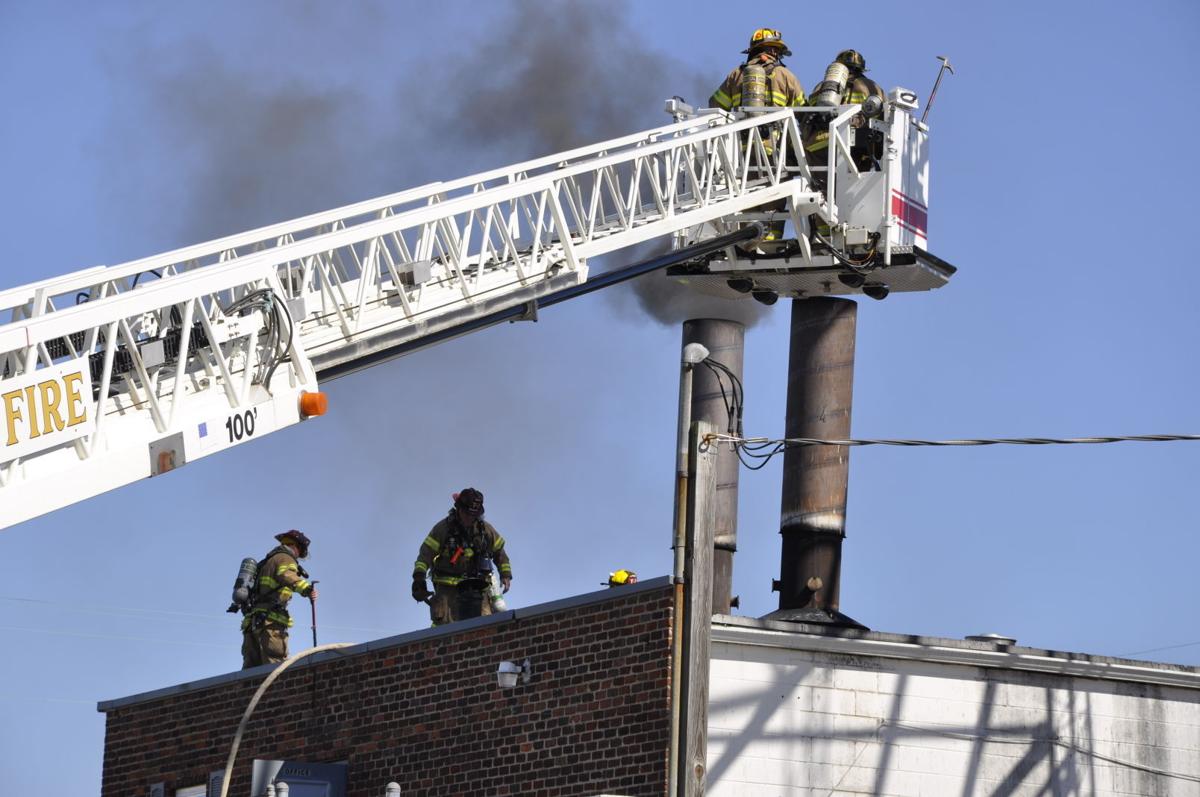 The cremation of an oversized body apparently helped set ablaze the roof of a crematory Wednesday when the  smokestack overheated and set roofing material on fire.
The fire at Southside Cremation Services, in the 1600 block of Crump Street, started shortly after noon and was extinguished by Richmond and Henrico County fire crews by 12:43, according to the Henrico County Division of Fire.
Manager Jerry L. Hendrix Sr. said Wednesday afternoon that he's received a go-ahead to resume cremating an 800-pound cadaver that created excessive heat and oil during a cremation.
"There was no damage to the body that would not be normal; it remained within the retort and we are about to proceed with the remainder of the cremation," Hendrix said.
He said the facility is known across Virginia for handling large people. 
The family was not present during the cremation, Hendrix said.
No one was injured in the fire, which sent smoke over the area but caused no damage other than to the roof of the building.
The cremation service is located off Mechanicsville Turnpike just north of the intersection with Interstate 64.  Fire officials said three people were in the building when the fire started and all escaped without injury. The cause of the fire has been ruled accidental.