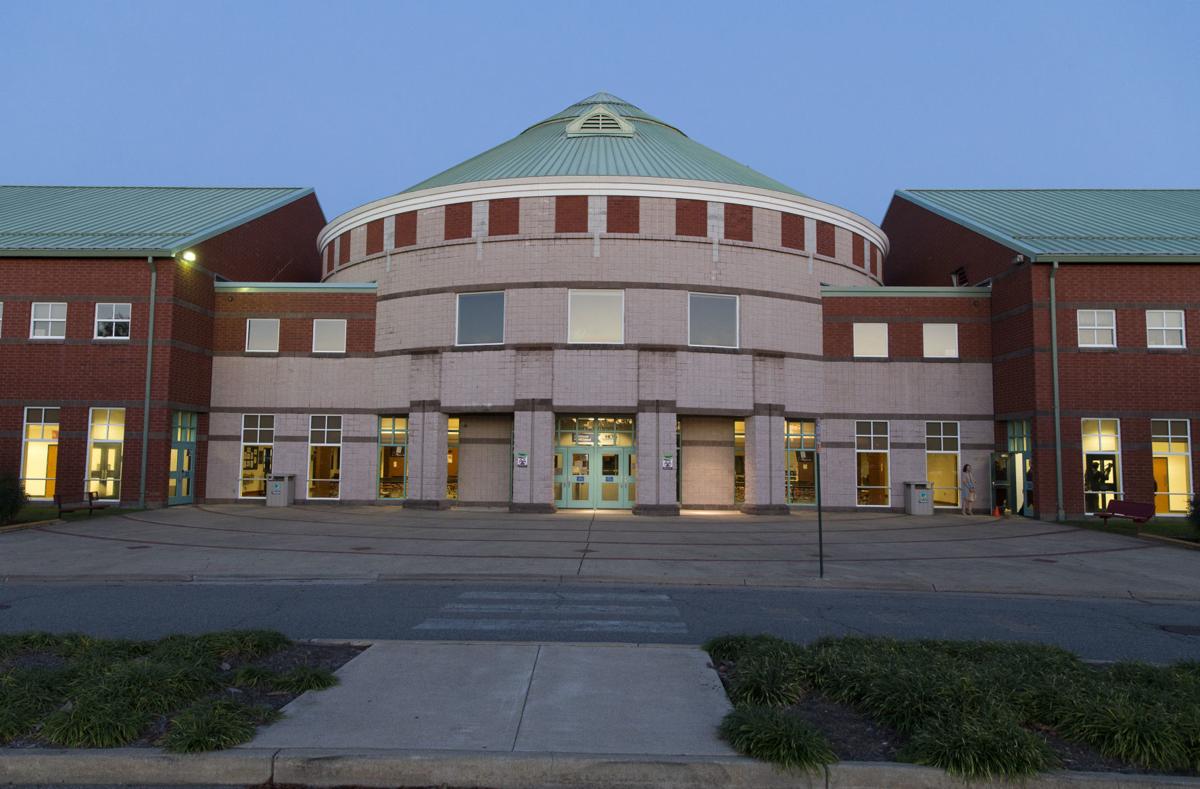 A safety exercise held this week at Short Pump Middle School felt all too real for students unaware it was just a drill, leaving parents frustrated and in search of answers.
A code blue was called over the school's intercom on Tuesday, sending students and teachers into a panic that there might be an active shooter on campus, according to parent April Sullivan, who received a spontaneous text from her eighth-grade daughter saying, "I love you."
"They thought someone was in their school attacking them," Sullivan said. "My daughter was traumatized. She literally thought she was going to die."
The U.S. has had 14 school shootings so far in 2018. Tensions are high, and Sullivan said her daughter's teacher was overcome with fear because she didn't realize it was a drill. Sullivan said she's spoken with other students and parents who want answers about why, in her words, the school would intentionally inflict emotional distress on children.
"I understand the point of having a drill and being prepared," Sullivan said. "There's got to be a better way to do this."
Henrico County schools spokesman Andy Jenks said the school system was apologetic that some students were upset by Tuesday's drill, but said the practice is in use divisionwide.
Experts say unannounced drills can be needlessly stressful for children if a balanced approach isn't taken. Around the region, some school districts hold unannounced drills while others don't.
Jenks said unannounced drills are required to occur in all Henrico schools at least once a year and called them a best practice in the public safety world.
He said the requirement was implemented at least three years ago when the school district recognized that not all schools were carrying out the drills in the preferred way.
"The purpose is so that all schools can evaluate what a realistic response would be in a moment of crisis, and then to learn from any areas of weakness that may have been uncovered," Jenks said. "That way, schools can review and improve their crisis readiness."
Jenks said that when unannounced drills are conducted, the district asks that school leaders inform the staff and students as soon as possible after the alert that it was a drill.
"We have experience with these drills across the division, and we will evaluate to determine why this particular drill caused undue alarm," Jenks said. "We will certainly learn from it."
Far more emphasis is needed on prevention rather than preparation for violence, said Dewey G. Cornell, a forensic clinical psychologist at the University of Virginia.
"Even an ordinary drill is likely to elicit distress from students as well as parents and staff," Cornell said. "It would be more helpful for schools to have a discussion with students about the need to report threats of violence and seek help for angry persons before problems escalate into violence."
Ken Trump, the president of National School Safety and Security Services, said it's reasonable to have unannounced drills alongside announced drills, but given today's context of heightened anxiety, it might be helpful to announce them as drills.
"The downside is if you announce everything as a drill or give out a schedule in advance, people will not take it seriously or may not think on their feet with the same speed and seriousness as they will in unannounced [drills]," Trump said. "It's a tough challenge, but the key is to take a balanced approach between not becoming so expected that they are not taken seriously versus going over the top and creating unnecessary anxiety."
"The drills are important because they educate students and staff on what to do and how to protect themselves, but we need to make sure that we're not causing undue fears," said Melissa Brymer, director of terrorism and disaster programs at the UCLA-Duke National Center for Child Traumatic Stress.
Launching drills without warning parents, students or staff members in advance ultimately could lead to delays, she said, if past experiences leave room for doubt whether the event is an actual emergency.
"They're thinking, 'Is this a drill?' " Brymer said.
Children with anxiety, or those who had suffered a recent loss or trauma, would benefit from having a chance to talk through coping strategies ahead of time, she added.
"Schools have managed to find a way to hold fire drills without causing undue stress," she said. "I think we're unfortunately at a stage where we really need to create that balance with active shooter drills."
Across the Richmond area, approaches to drills vary.
Richmond schools spokeswoman Kenita Bowers said that although state law leaves it to school systems to decide whether a drill should be labeled as such, she could not recall a time since her arrival to RPS in 2015 when an active shooter exercise was run without the label.
"You want the drill to be as authentic as possible, but at the same time, you don't want people to be unduly alarmed," Bowers said. "It's a balancing act."
Hanover County schools' policy is, at the time of a drill, to announce it to everyone in the school as a drill three times. Chesterfield County schools hold announced and unannounced drills.
Short Pump Middle School Principal Thomas H. McAuley sent an email to the community Wednesday addressing concerns about the drill. In it, he said safety is a priority for the school district and that "unannounced safety drills are nothing new." McAuley said in the email that the school was commended in a recent safety audit for conducting unannounced drills.
"We realize the drill seemed too real to some students, and we are sorry that this occurred," McAuley said in the email. "Please know our intent is never to cause unnecessary anxiety. Using unannounced drills helps students as well as our own staff to 'train their brains' to respond appropriately under stress."
(804) 649-6254
Staff writers K. Burnell Evans, Vanessa Remmers and Justin Mattingly contributed to this report.