Frances Tyler spent the summer reading the 175-year-old letters written by her ancestors. Tyler, 23, is the great-great-granddaughter of John Tyler, the 10th president of the United States, and while studying the correspondence, she developed a dishonorable view of him.
She sees John Tyler as a slave owner and traitor, the only U.S. president laid to rest with another country's flag draped across his coffin. When John Tyler died in 1862 and was interred in Richmond's Hollywood Cemetery, he was buried under a Confederate banner.
But Frances' father, William, thinks of John Tyler in a more sympathetic light. William, 58, sees him as a man of values and morals, who stuck to his principles even when his own political party defied him.
William Tyler runs Sherwood Forest, the Charles City County home once owned by John Tyler. The 50-acre plantation has been designated a national historic landmark. But the community college named for Tyler since 1967 decided it can no longer honor him. Last month, a task force at the school unanimously voted to change its name.
Schools across Virginia are ridding themselves of their Confederate-inspired names, and colleges are recognizing the enslaved people who lived on their land and built their campuses.
There are more than 100 living descendants of John Tyler and dozens in central Virginia, and even they don't agree on how to interpret the former president's complicated legacy. They are a sign of how historical figures from the Civil War era are being reconsidered in 2020, a time of racial reckoning across America.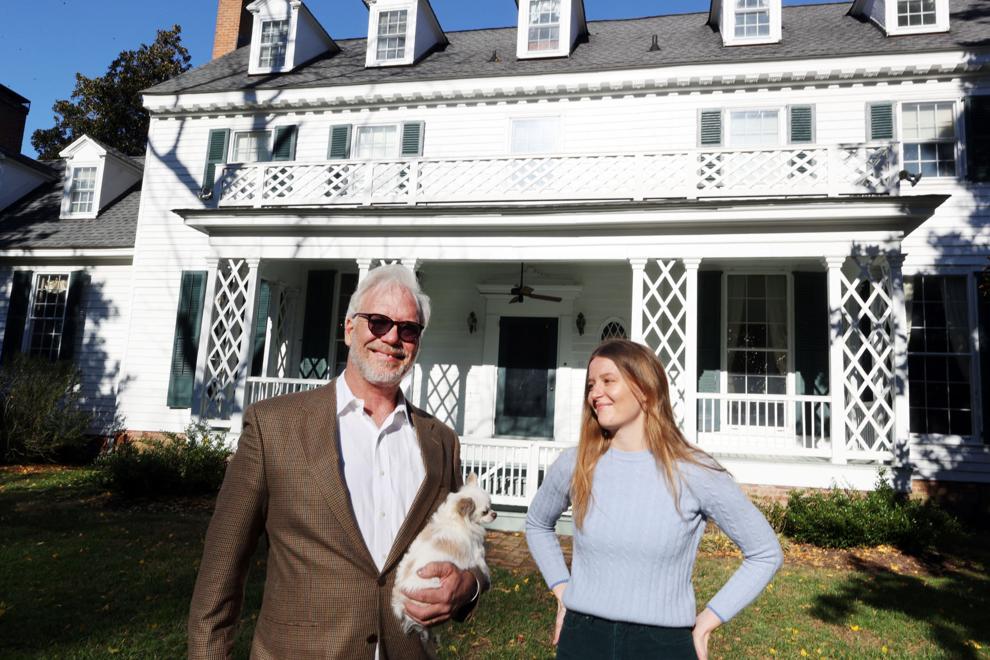 During her last semester at Georgetown, Frances Tyler decided she wanted to learn more about her ancestors' relationship with slavery. She read "A Mercy" by Toni Morrison, a novel about enslaved women, and it reminded her of her own family.
She connected with historians and researchers, obtained letters and records from the mid-1800s and cataloged her findings in a spreadsheet. According to the 1850 census, there were 46 enslaved people at Sherwood Forest that year. Frances Tyler believes there were 200 or more total slaves at the plantation during John Tyler's time there.
The letters written by Frances' great-great-grandmother, Julia Gardiner Tyler, the second wife of the president, reveal a glimpse of how the enslaved were viewed. In one letter, Julia Gardiner Tyler seemingly mocked the way the enslaved workers swayed while they prayed during the funeral for a man named Tony. She made fun of their poor singing and how they spoke the words "Yes, yes do pray," calling their behavior ludicrous.
In another letter, Julia wrote how an enslaved woman named Eliza escaped with her five young children and stole articles of clothing as they left. Julia called their liberation an act of betrayal.
The word "slave" was rarely used in the letters, Frances Tyler said. Instead, slave owners chose "servant" or simply the N-word. An attitude of racism in those letters persists today, Frances Tyler said.
Frances is working with Annique Dunning, the head of the Sherwood Forest nonprofit foundation, to update the historical site's tours, brochures and website to tell a more inclusive story. She met a descendant of a person enslaved at Sherwood Forest.
And she believes it's important for John Tyler Community College to choose a name that aligns with its values, so she supports the college's effort to change its name. The Tyler family was not involved in the creation of the college.
"I don't see him in a flattering view," she said.
Frances also understands why her father holds such a different perspective. Sherwood Forest was restored by William's parents in the 1970s when William was a child. He used to climb into the crawl space under the house and retrieve the century-old detritus that was left there. He marveled at the history around him. Back then, the story of John Tyler was told with a positive slant.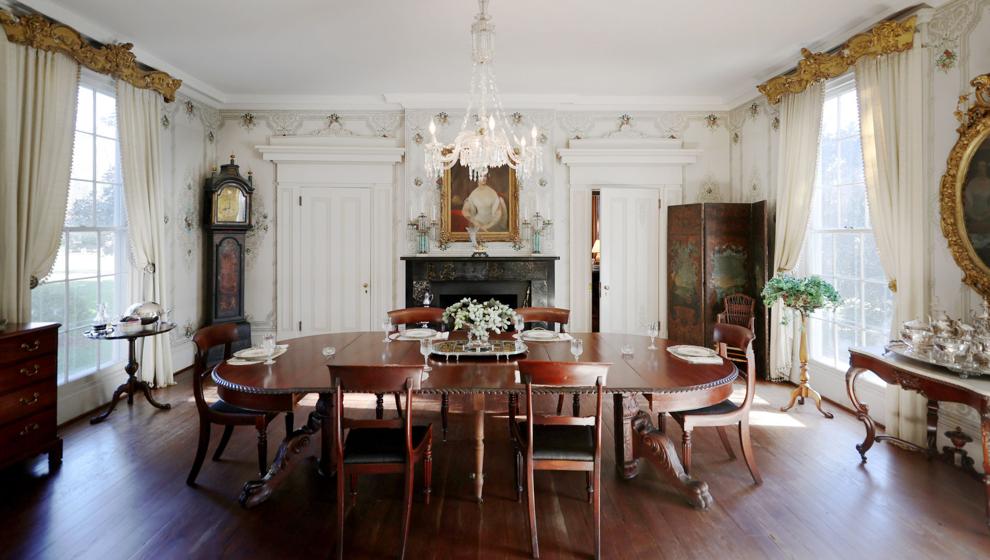 John Tyler was elected vice president in 1840, but he became president when William Henry Harrison died a month into his term, making Tyler the first president never elected to the office. The Cabinet he inherited didn't like him and called him "His Accidency." He was the first president to have a veto overridden by Congress.
His Whig party chose not to endorse him in 1844, so he retired to a 1,600-acre property in Charles City and named it Sherwood Forest, because he considered himself a political outlaw. Shortly before his death in 1862, he was elected to the Confederate Congress.
By the 1970s, Sherwood Forest had fallen into disrepair. John Tyler's grandson, Harrison Ruffin Tyler, rebuilt the house with his wife, Frances Bouknight Tyler.
Harrison Ruffin Tyler, 91, lives with dementia. But he represents a stunning genealogical fact: John Tyler, who was president 175 years ago, still has a living grandson. Until September, there were two.
Both the president and his son fathered children late in their lives. John Tyler's first wife, Letitia Christian Tyler, died while he was in office. He remarried to Julia Gardiner, who was 30 years his junior, and he was 63 when he fathered his 13th child, Lyon Gardiner Tyler, in 1857. (John Tyler had 15 children in total.)
Lyon Gardiner Tyler, who became president of the College of William & Mary, also was widowed and had children into his 70s. His son Lyon Gardiner Tyler Jr. was born in 1924 and died recently at the age of 95. His youngest son, Harrison, was born in 1928.
There aren't that many generations separating John Tyler and William Tyler, who spends two nights a week at Sherwood Forest maintaining the property. House tours are given by appointment.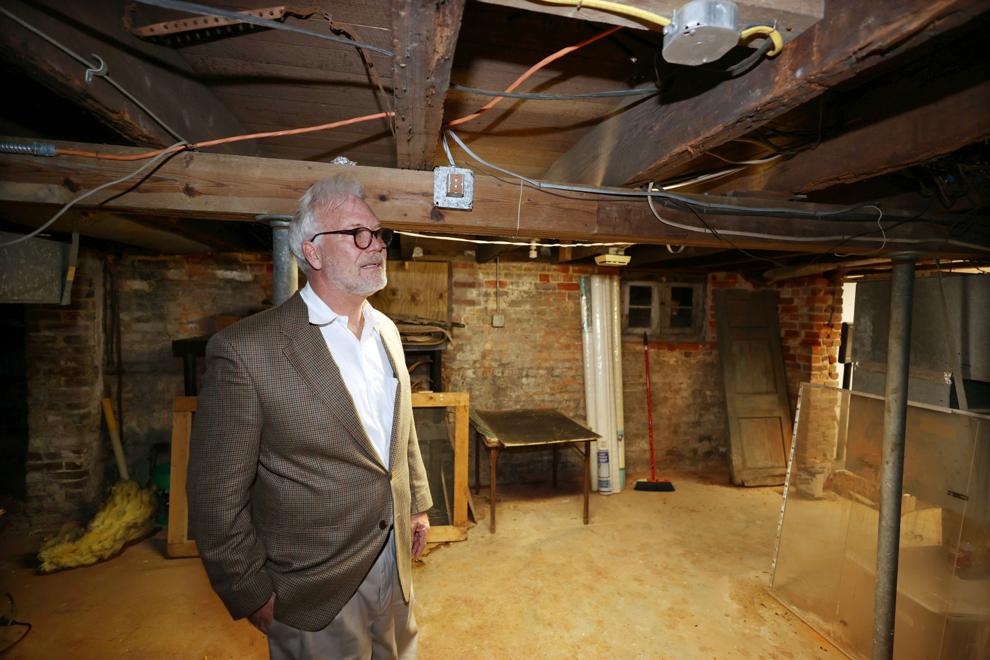 William Tyler said he doesn't understand the need for changing the college's name, but he believes his daughter's opinion is more important than his own, because her generation is the future.
Frances' mother, Kay, agrees with her daughter that it's time to change the name of John Tyler Community College because there's an ugly truth in Tyler's story, that he was a slave owner. Kay headed operations at Sherwood Forest for nearly a decade.
"It's time for Richmond to heal," Kay Tyler said. "I applaud them and think they have to do what's right for their community."
But other members of the Tyler family disagree, seeing the entire movement of changing names and removing statues as misguided.
Jimmy Tyler, 75, a great-great-grandson of the former president who lives in Charles City, said he's surprised and disappointed by the changes. The effort accomplishes nothing and denies the community's history, he said.
"I think the whole movement is nonsensical," Jimmy Tyler said.
If everything named for a slave owner needs to be changed, he said, that means renaming Washington, D.C., too, because George Washington owned slaves.
Jimmy's son, Jones, 53, echoed his father's sentiments. He believes John Tyler should be remembered for more than his involvement with the Confederacy or his ownership of slaves. John Tyler established how power would be transferred after the death of a president, and he clashed with his Cabinet but refused to let them dictate his actions.
Jones noted that support for Confederate statues doesn't fall strictly down party lines. Charles City voters last month overwhelmingly chose Democrat Joe Biden for president but rejected a referendum measure that would have removed an obelisk honoring Confederate soldiers.
One day, William will retire from running Sherwood Forest, and he hopes a member of the family will continue his work. The house is the oldest presidential home still maintained by the president's descendants, he said.
Would Frances carry on the work of preserving a historical site dedicated to a man she doesn't endorse? She doesn't know the answer. There are other members of the family who could take on the work.
For now, Frances is applying to law school. And she is determined that Sherwood Forest will tell a more complete story of John Tyler.