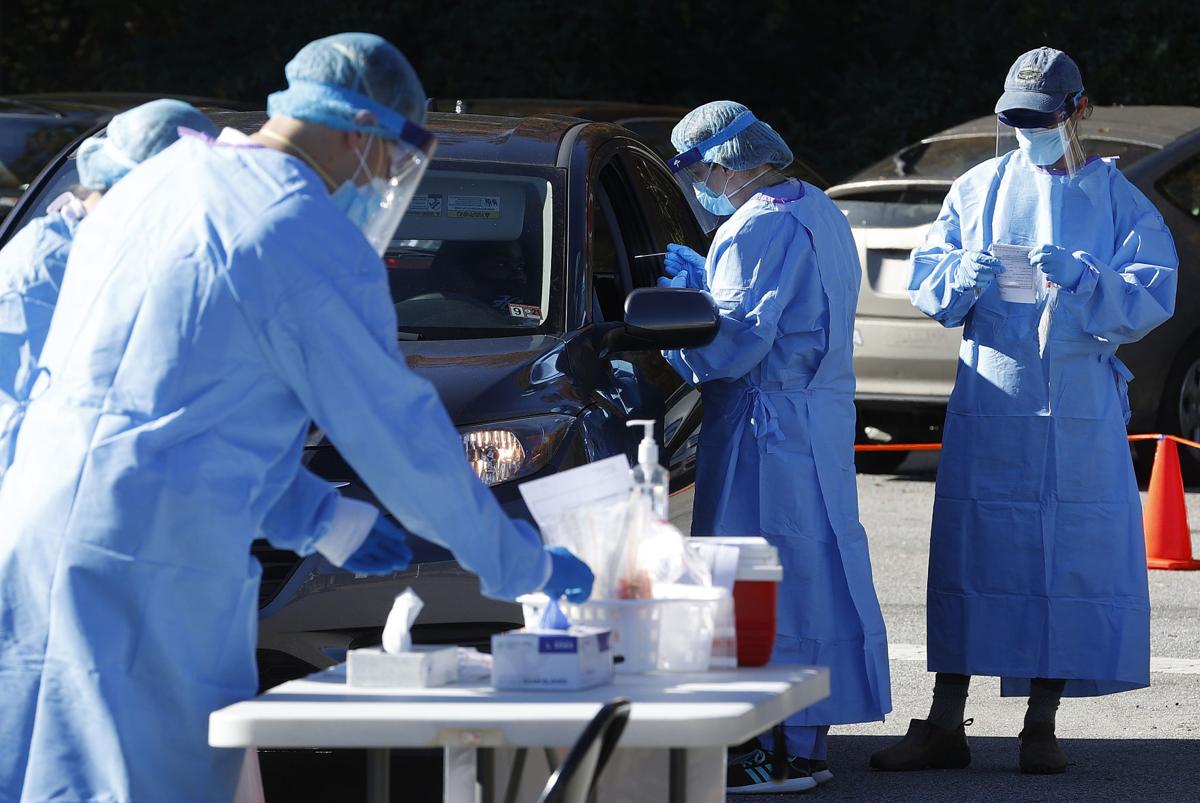 With the Virginia Department of Health reporting 1,000 new cases on Wednesday — a first since late April — the state's exit out of the pandemic is seeming farther out of reach.
The Centers for Disease Control and Prevention's recommendation Tuesday tying mask wearing among vaccinated people in public indoor settings to whether an individual is in an area with high COVID risk signaled that vaccinations haven't been widespread enough to upend the rise in infections nationwide.
But the CDC's guidance is only that: unenforceable recommendations that states and localities can use to make policy decisions.
It's too soon to tell how the shift will slow down the fall surge expected as millions of students return to in-person learning while children under 12 are ineligible for a vaccine. Barely a third of the 12-to-15 age group is fully vaccinated, the best protection against the virus and the hyper-transmissible variant.
As VDH and the governor's office review the federal agency's update, state data shows the percentage of people testing positive has more than tripled from 1.3% to 4.7% in the past month — even as the number of Virginians being tested hasn't seen a significant bump.
On the local level, there's been a greater increase.
In Henrico, the percent positivity is nearly seven times higher than its pandemic low of 0.7% on June 19. Richmond has six times the percent positivity of its low of 0.9% on June 22. Chesterfield Health District, which includes Colonial Heights and Powhatan, had the smallest jump but still quadrupled its lowest percent positivity of 1.1% recorded on June 5.
Amid a grim outlook, public health officials continue stressing that the vaccines are doing their job. Tuesday's seven-day average of 746 is lower than last year, when Virginia was reporting more than 1,000 cases per day.
The state has also yet to reach the level of COVID patients hospitalized during the July 2020 surge, when at least 1,219 people were inside hospitals on any given day of the week.
An average of four people are dying COVID-related deaths each day. Last year, it was nearly seven. But deaths are a lagging indicator to the current severity of risk due to people not dying directly after getting infected, and the process of confirming COVID deaths can be slow.
That is why the fallout of the winter surge wasn't seen in death counts until March.
The CDC director, Dr. Rochelle Walensky, said in a briefing Tuesday said what remains worrisome is that nearly all COVID deaths are happening among unvaccinated people. VDH data shows in the past month, 100% of the people who died in the central region — which includes Richmond, Chesterfield and Henrico — were unvaccinated.
And vaccinations have plateaued statewide to less than 12,000 per day. As of Tuesday, 46% of Virginians were not fully vaccinated. Most localities have fewer than 45% of their population inoculated. Those with more are concentrated in Central and Northern Virginia.
If you have any questions on COVID, the vaccine rollout or the new CDC guidance, contact Sabrina Moreno at smoreno@timesdispatch.com.
(804) 649-6103
Twitter: @sabrinaamorenoo