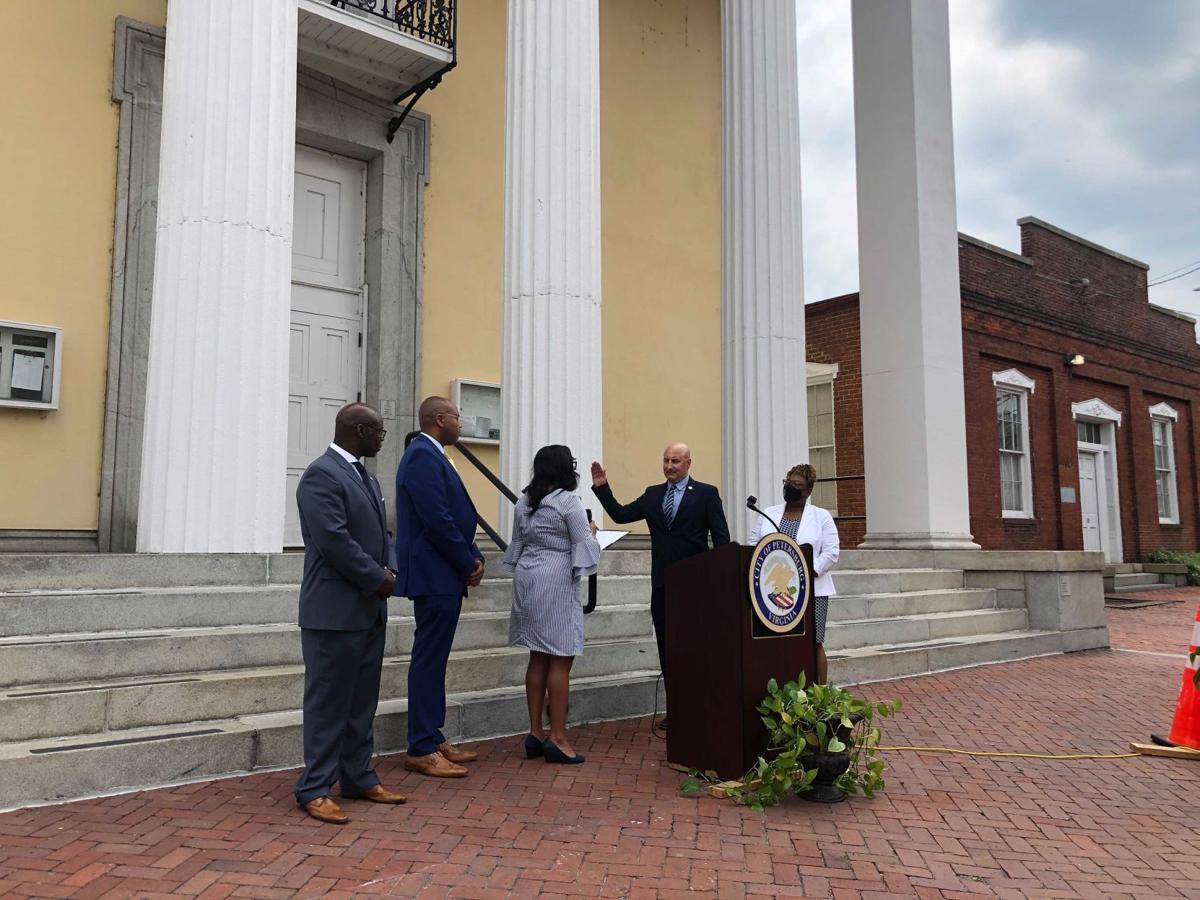 Petersburg's incoming city manager is ready to listen.
Stuart Turille, who takes over July 1, said he understands that when coming into a new community, he cannot rely on what the local government website says about itself.
"The website will say how wonderful things are and what the needs are, but that's superficial. You have to really be able to talk to people, to get an understanding of the complexity of the problems," Turille said in an interview, after he was sworn in Friday morning, outside of the Petersburg courthouse.
In his first 90 days, Turille will conduct a needs assessment of the city and meet with members of the community to hear their needs. He said he plans to gather a list of local churches and neighborhood groups, and introduce himself.
"This will be my first work plan, to which I will be held accountable," Turille said. As for what his other work plans will be, he isn't quite yet sure.
The City Council unanimously selected Turille earlier this month after the outgoing city manager, Aretha Ferrell-Benavides, left for a comparable position in Duncanville, Texas.
In his seventh year on the City Council, Mayor Sam Parham said Turille will be the fifth city manager he's worked with. The bulk of those, Parham said, did stints during Petersburg's financial turmoil five years ago.
In 2016, the city ran a deficit of $7.7 million, which led the city to shutter historic sites. The council eliminated positions at City Hall and cut departmental budgets and funding for the public school system. However, the city closed out its 2018-19 fiscal year with its largest fund balance in over a decade, with roughly $8 million in hand.
Parham said he was looking for a city manager with experience, education and ties to the state. Turille grew up in Lynchburg and had visited Petersburg multiple times.
"This go-around, we wanted ties to the commonwealth [so] that we can hit the General Assembly running and improve resources in the city," Parham said in an interview.
In his remarks Friday, Turille said the city has "tremendous potential," and it's his job to help realize that potential.
Currently, Turille is the deputy county administrator in Essex County. He previously worked in North Topsail Beach, N.C., as town manager and was town administrator in St. Pauls, N.C.