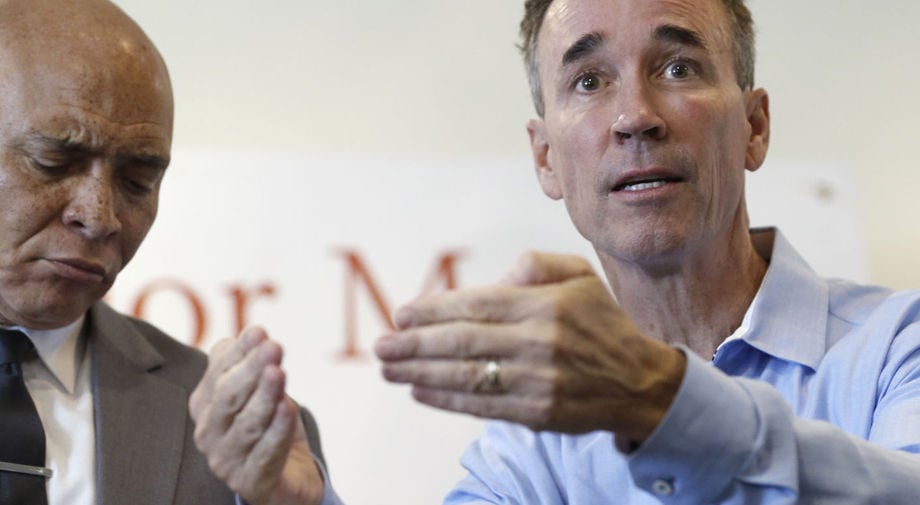 Former Richmond mayoral candidate Joseph D. Morrissey has filed a lawsuit alleging that two Richmond defense attorneys, the Henrico County's commonwealth's attorney and the Richmond Times-Dispatch conspired to "completely and utterly destroy" his bid in last year's election.
The suit, filed Monday in Richmond Circuit Court, accuses the defendants of defamation and seeks $10.35 million in damages.
Morrissey's lawsuit centers on a story that appeared in The Times-Dispatch 11 days before the Nov. 8, 2016, election in which Morrissey had been an early front-runner. The story centered on Morrissey and his law firm's handling of a case involving a woman named Kanika Morris.
The complaint names as defendants: Morris; Steven Benjamin, a past president of the National Association of Criminal Defense Lawyers, and his law partner Betty Layne DesPortes, president of the American Academy of Forensic Sciences; Henrico Commonwealth's Attorney Shannon Taylor; BH Media Group, which owns The Times-Dispatch; and Times-Dispatch reporters and columnists Ned Oliver, Jeff Schapiro and Mark Holmberg.
Morrissey lost the election to Levar Stoney. He continues to practice criminal law in Henrico.
Morrissey filed a separate suit in September against Richmond CBS affiliate WTVR-Channel 6.