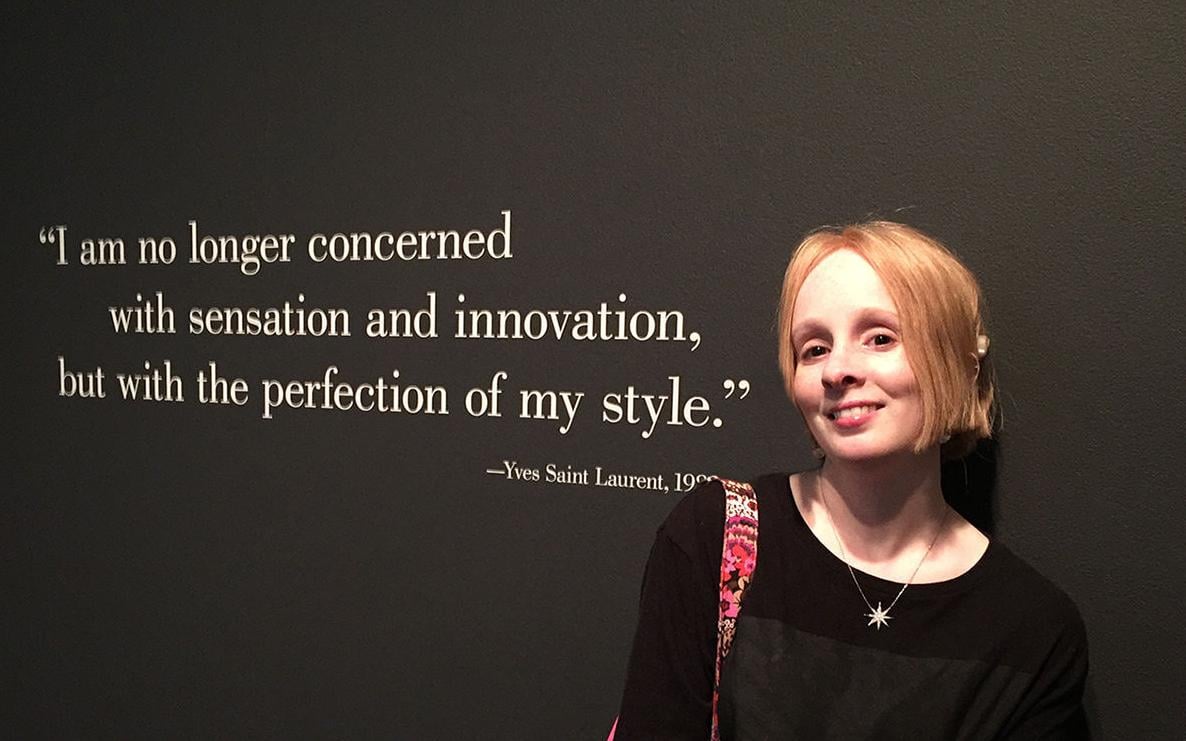 For more than half of her young life, Tiffany Anne Andrews was fighting either brain cancer or the aftereffects of the treatment that saved her but left her physically diminished — though, it should be noted, hardly timid.
She attended college — twice — and discovered her calling. She reached back to those newly diagnosed with cancer and offered a helping hand as they made their way along the rocky, terrifying trial she had endured and knew too well. She found love, purpose and peace.
"She was really happy," said her dad, Wen Andrews. "She was doing really well."
Last summer, Andrews was diagnosed with a rare form of kidney cancer, thought to be unrelated to the brain cancer that was discovered in September 2001. The stage 4 brain tumor — a classification reserved for the most malignant, fastest-growing tumors — was removed in a seven-hour surgery, followed by two months of radiation five days a week and 14 months of chemotherapy.
Andrews and her parents always knew the cancer could come back, but her medical reports had been clear for about 17 years, and they thought — hoped with all their might — the worst was behind them.
"This thing fell out of the sky like an anvil," Wen Andrews said.
The cancer had gone undetected for too long, so treatment options were limited and the outlook was not good.
When Andrews learned the news, her dad recalled, "There was no breakdown. There was no sobbing or wringing of hands. She just kind of looked down, then looked at me and said, 'Dad, you just can't ever let your guard down, can you?'"
He added, "I never could have received that news and been as calm."
The last year was difficult as her health declined: hospital stays and fading hope, all against the grim backdrop of the pandemic. The end came June 26. Andrews was 33.
I first met Andrews in 2003 when I was writing a story about the new ASK Pediatric Hematology/Oncology Clinic at VCU Medical Center. With its walls covered with painted fish and polka dots, the clinic aimed to be a cheerier place than the adult oncology clinic children previously had to visit. Andrews, 15 at the time, was more than a year into her treatments for a brain tumor. She told me the new place "will benefit everyone who comes in here," describing it as "much brighter, much happier."
When I met her at the Children's Hospital of Richmond eight years later, Andrews was putting her own "brighter, happier" stamp on VCU's medical campus. She had recently graduated in graphic design from VCU's School of the Arts, and she was proudly displaying artwork that she had been commissioned to produce for the hospital's new pediatric emergency room. It was her first paying gig.
I'd told her ahead of time that I'd fully understand if she'd rather meet and talk somewhere other than the hospital, which couldn't be among her favorite places.
"I don't mind at all," she said. "It's a good experience knowing where you've come from and what you've achieved and what you've overcome."
She had taken stock photos of rainforest flora and fauna and, using her skills as a graphic artist, enhanced the images by boosting colors or adding elements such as palm fronds and moss to create an almost 3D effect.
"I don't like dull," she said.
Indeed, her mission in creating pleasant, eye-catching images for children awaiting treatment in an emergency room was simple: to "make them feel happier," she said, as someone who knew from firsthand experience what might make kids in such a situation feel more comfortable.
The treatments when she was a teen eradicated the cancer but left her physically frail and damaged her hearing. She discovered her love for art at Saint Gertrude High School and moved on to VCU. After finishing there, she never did find a good fit in the graphic design field, largely because such jobs typically come with long hours and stressful deadlines, which would have been impossible for her to withstand.
Her interest in art led her to the Virginia Museum of Fine Arts, where she volunteered for more than a year in the early childhood education program, her father said.
"She really enjoyed working with the kids, introducing them to art," he said. "She decided that's what she wanted to pursue."
She enrolled again at VCU, this time in the art education program. It was a natural fit. She loved to make art; photography was her favorite. She completed her classroom work and fulfilled part of the student teaching requirement. It was physically taxing, but she kept at it.
Around the same time, she and Josh Bartholomew began dating, and all was right in her world.
"Up until last summer, the world was bright," her dad said. "She'd clawed her way through the first cancer, got through essentially two degrees at VCU and had a young man who loved her dearly. She'd come out of the dark, so to speak."
All along, she maintained close contact with the ASK Childhood Cancer Foundation, which is central Virginia's "largest and most comprehensive provider of support services for children with cancer and their families," according to its website.
She volunteered at events and helped other children through the process. She always did that, even as a young teen going through her first treatments in the hospital. When she felt up to it, her dad recalled, she would get in a wheelchair and head down the hall to visit younger kids. She would play with them and talk to them.
"She kind of became a big sister," he said.
Later, Andrews became a leader of a group called YACS — Young Adult Cancer Survivors.
Alma Morgan, educational consultant for children and adolescents in the ASK Pediatric Oncology/Hematology Clinic for more than 30 years and one of the coordinators for YACS, recalled what Andrews said when asked how an early meeting of the group went.
"It was great," she recalled Andrews saying. "I was in a room where everybody understands and knows."
Morgan, who spoke at Andrews' service earlier this month, turned to other members of YACS for help with her eulogy. She wanted to create an acrostic for T-I-F-F-A-N-Y and asked members to come up with an appropriate word represented by each letter of her name.
The other young survivors came up with "Tough," "Inspirational," "Fierce," "Friendly," "Artistic" and "Novel" ("she was unusually spry and enlightening in a most interesting way"). Then came "Y."
"'Y' is for yearning," one young man wrote, "since it's an element to every sick child's life. Tiffany spent her time fulfilling her desires, going to school, making art, finding love and seeing her ambitions become her life."
"She was so small, and she was frail, but she was a fighter," Morgan said in a phone interview.
As time grew short, Wen and Peggy Andrews asked their only child if she would like to go anywhere. Yes, came the answer: Pawleys Island along the South Carolina coast. The family had been traveling there since Andrews was a young child. It was her happy place. It had live oaks draped with Spanish moss, saltwater marsh, egrets flying.
She spent her last month there surrounded by family and friends, doing what she loved: knitting on the porch, dipping her toes in the surf. As the water washed over her feet, her dad recalled, "You could see her kind of close her eyes and smile. Just a peaceful, blissful smile. It was like all the problems she was undergoing at the time vanished for a few minutes."
Wen Andrews said his daughter knew full well where this road was leading, but she never asked, "Why me?" Not even at the end.
Before she entered the hospital for the final time, she was grateful for one last visit to the beach.
"Mom, Dad," her father recalled her saying, "it is so good to be home again."