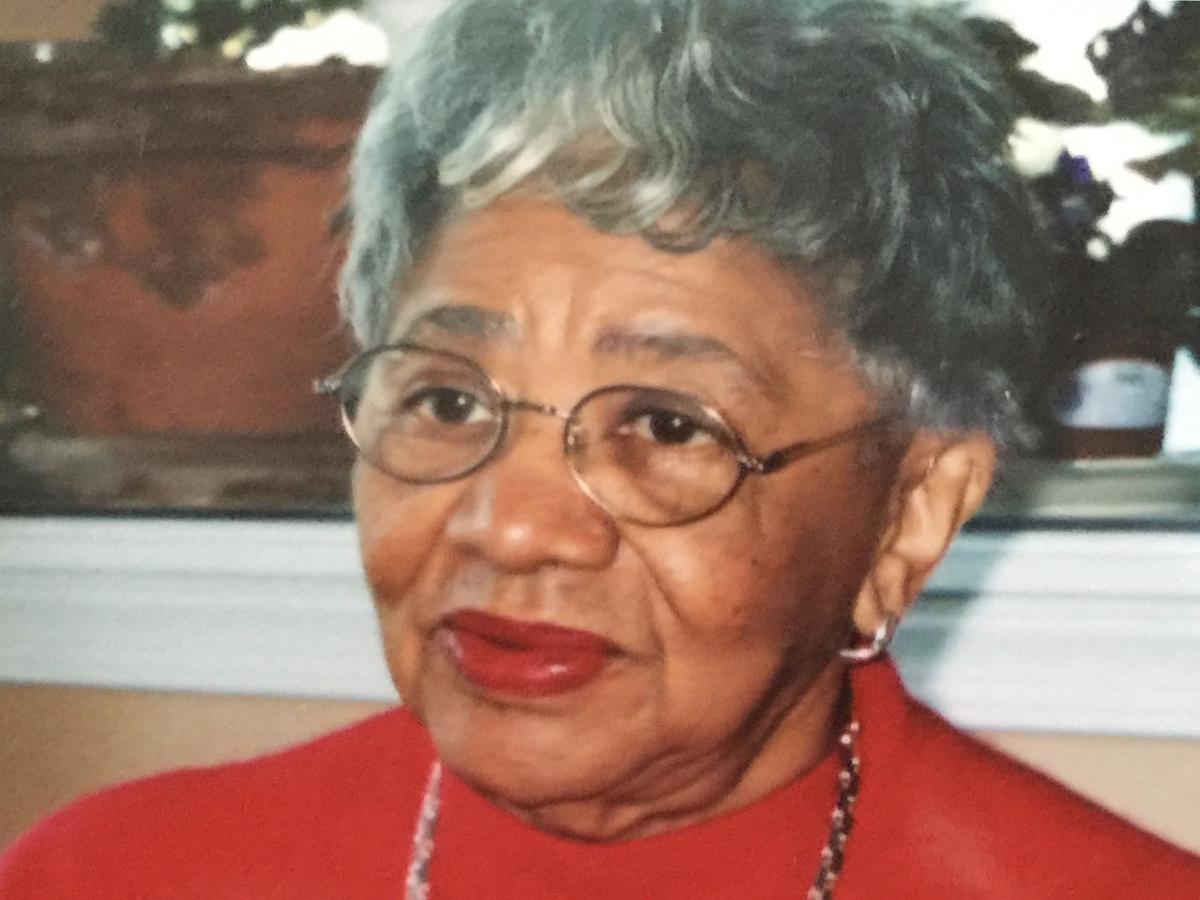 I've reached the age where the obituaries are a daily must-read for a number of reasons, including 1) to make sure I'm not in them; and 2) to become acquainted with people I wish I would have known.
People such as Mattie F. Roane.
Even before I read of Roane's passing last month, a reader had alerted me to her obituary.
"Ms. Roane is someone with a special story you might write a feature column about some time," he wrote.
Roane died in August at age 96 after a long, full life, including 30 years as a teacher and curriculum specialist for Richmond Public Schools. She also had been active in the community as a member of First African Baptist Church, as a Girl Scout leader and as a longtime member of the League of Women Voters. She also owned her own dressmaking shop.
Roane, of course, grew up during segregation and attended Maggie Walker High School, which was named for the pioneering Black businesswoman whom Roane had actually seen as a child growing up in Jackson Ward. As a student at the relatively new school, Roane was selected as an honorary "Miss Walker."
The oldest of three children, Roane became the first college graduate in her family when she graduated from Virginia Union University in 2½ years. She then set her sights on a graduate degree, but the times had a say in the matter. This was the 1940s. This line of her obituary, prepared by her family, caught my eye:
When the University of Virginia would not allow her to attend their graduate school because of her race, the state of Virginia paid for her to attend Columbia University in New York, where she earned a master's degree in psychology.
"She was very proud about that," said her nephew, Vincent Roane, of the roadblock she overcame to earn her graduate degree at an Ivy League school. "That was a pretty good accomplishment to go that far away from home. A pretty prestigious school on top of that."
He added with a laugh, "You talk to her 20 minutes, you'd get that story."
The barrier to higher education experienced by Roane in the generation before desegregation and the remedy afforded her was not unusual. In 1935, a Black woman named Alice Jackson applied for graduate admission into a master's program at the University of Virginia. She was rejected because of her race, but the attention her case generated led the commonwealth to make changes in educational opportunities for minorities, though not to segregation in Virginia higher education itself.
Among the changes was the Dovell Act, approved by the General Assembly in 1936, which provided scholarships for Black students to attend comparable schools outside Virginia.
As it turned out, Jackson also attended Columbia University, where she earned a master's degree she had been denied in Virginia.
Despite being denied a graduate education in her home state, Roane returned to her hometown to teach, bearing out what Vincent's wife, Margaret, told me: "Education was very important to her. She valued it, and she valued it for the children."
Mattie Roane taught at Nathaniel Bacon Elementary, Bowler Elementary and A.V. Norrell Elementary schools. Even in retirement, she returned to lend a hand to students and teachers. When Roane was on the job, one former principal recalled on a tribute page to Roane, "We knew her involvement meant order, courtesy and efficiency."
Someone described Roane as "no-nonsense," so I asked Vincent Roane if that were so. He laughed.
"She had a great heart," her nephew said. "She would work with you, but if you were going to play in her classroom, she was going to get you straight. Make a phone call home. She'd go the extra mile, but you're not going to be playing round in her class."
That no-nonsense approach was not something she checked at the schoolhouse door, said her friend Elizabeth Smith, from the League of Women Voters of the Richmond Metropolitan Area.
"She would always sit straight in her chair; her posture was absolutely perfect," Smith said in a phone interview of their time together at League meetings and activities. "Her sentences were always complete, none of these half-sentences. She behaved as a teacher, presenting a wonderful example of how to conduct oneself in public with polite manners and language.
"I could swear, but she couldn't. She would never have done anything like that," Smith said with a laugh. "She conducted herself impeccably. She was always the teacher."
Roane and her sister-in-law Lucille Roane provided a much-needed infusion of integration into the League as they worked on issues such as voter registration and open housing.
"They maintained a constant presence in the League," said Smith, who first met Mattie Roane after coming to Richmond and becoming involved with the League in the 1970s. "It was wonderful. I appreciated it so much because I felt maybe we were creating a new world."
In later years, Mattie Roane's well-known energy waned, Smith said, and she could no longer be involved in all the League was doing.
"Mattie was in the fray for as long as she could be in the fray," Smith said. "She led the way."
Roane lived out her days at Hermitage Richmond, a senior community, where the staff posted a short biography on her door, as it did for other residents, which told of her life and her work in the community, including operating a small sewing shop. (She had worked as a seamstress at Macy's during her years in New York, her nephew said.)
The bio also noted she had never married because "nobody ever met my standards, and those that did were taken!"