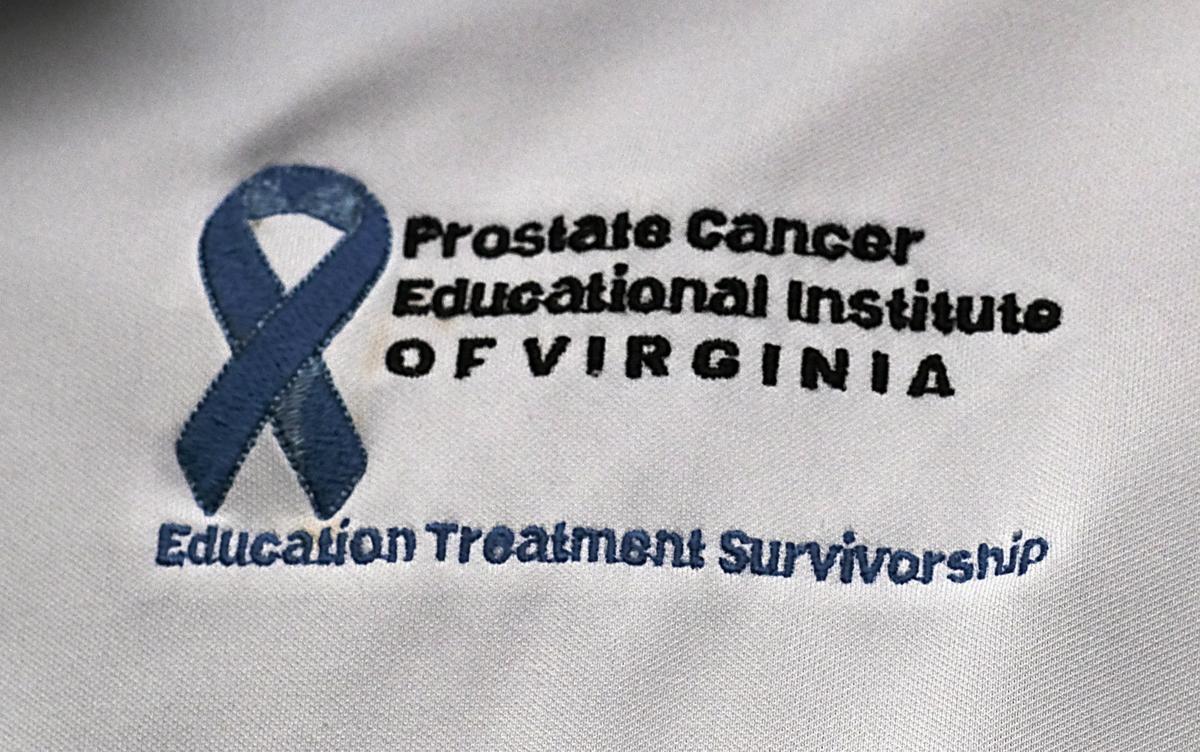 Golf, as Bert Jones noted with a laugh, is "a recurring theme in my life."
Besides being his favorite pastime, golf is also what he was doing when he first noticed the symptoms that led to a doctor's visit and a diagnosis of prostate cancer.
He also was on the course, soon after his diagnosis, when he mentioned to one of his regular playing partners that he wouldn't be out for a while because of upcoming surgery.
"I've got prostate cancer," he said.
One of his buddies replied, no kidding? "Me, too."
"Neither one of us had mentioned it to the other up until that point, and the only reason I was telling him was because I wasn't going to be able to play golf the next month."
It was the same when he returned to work after his surgery. Colleagues would ask where he'd been, he'd tell them, and estimates about one in four men would tell him they also were recently diagnosed with prostate cancer or had been treated for it several years earlier.
"It suddenly occurred to me that's one of the issues with prostate cancer: men will not talk about it," said Jones, an architect by training who is associate vice chancellor of facilities management services at the Virginia Community College System. "I said, I'm going to shout it from the rooftops, so the next guy doesn't get surprised by it the way I did."
Jones hasn't ventured onto a lot of rooftops, but he's not been shy about using other methods to spread the word about prostate cancer through his nonprofit, Prostate Cancer Educational Institute of Virginia, an organization providing support and education for men who have been diagnosed with or treated for prostate cancer.
The organization's primary fundraiser, unsurprisingly, is an annual charity golf tournament. This year's event will be held Tuesday at Jones' home course, Hunting Hawk Golf Club in Glen Allen.
The golf tournament, which is now held in September to coincide with National Prostate Health Month, has been around for as long as PCEIVa, which was founded soon after Jones' surgery in November 2011. The cancer diagnosis was a bolt out of the blue for Jones, then 51, and it was similarly stunning when he went online to search for information about the disease: he came upon little that he found helpful.
"While I was recovering from surgery," recalled Jones, a resident of western Henrico County, "I was thinking about things in general, and I came to the conclusion that if what's out there right now is the best the world has been able to do as far as getting the word out and providing information on prostate cancer, I think I can do better."
So, he set up the nonprofit and got to work. Besides PCEIVa's highly informative website, the organization has used billboards, bus signs and radio spots. Jones has spoken to civic and church groups, and PCEIVa has sponsored educational seminars (which have been curtailed by COVID).
A cornerstone of the organization is the monthly support group that brings together men from various backgrounds and at different stages of their journey with prostate cancer. During COVID, the meetings have been held via Zoom, which actually has proved to be beneficial in that it's allowed men from distant points — such as Farmville or the Hampton Roads area — to participate in meetings they otherwise might not have been able to drive to.
"Sometimes, they just want to listen," Jones said of those who attend. "Others will open up and very candidly tell you where they are in the process, what they've done or trying to decide. Sometimes it takes a meeting or two or three before the new guys want to talk. Then they might say, 'I do have a question ...'
"We're blessed with a core group of a dozen or more of us who are always there and always willing to share and always willing to listen to the same kinds of stories ... over and over again as the new guys need to hear it."
PCEIVa's board features several prostate cancer survivors and a physician. Jones remains its chairman.
A decade on, Jones is doing well. As he says, prostate cancer is one of the most treatable of all cancers if it's caught early — and his was caught early.
"But if you don't catch it early," he said, "it can get as nasty as any of them."
Even though he's fine — and still playing golf — Jones hasn't lost his motivation to help others. He understands it's a challenge to keep grassroots efforts such as his going, year after year. People with even the best of intentions get burned out by the organizational obligations.
"But all I need," Jones said, "is one guy to call me or say at the support group, 'You guys being here changed my life' or 'You helped me get through it.'"
He also is buoyed by his feeling that more and more people are talking about prostate cancer than they were a decade ago.
"Which is a good thing," he said. "That is one of my goals in life: trying to get everybody to talk about it."