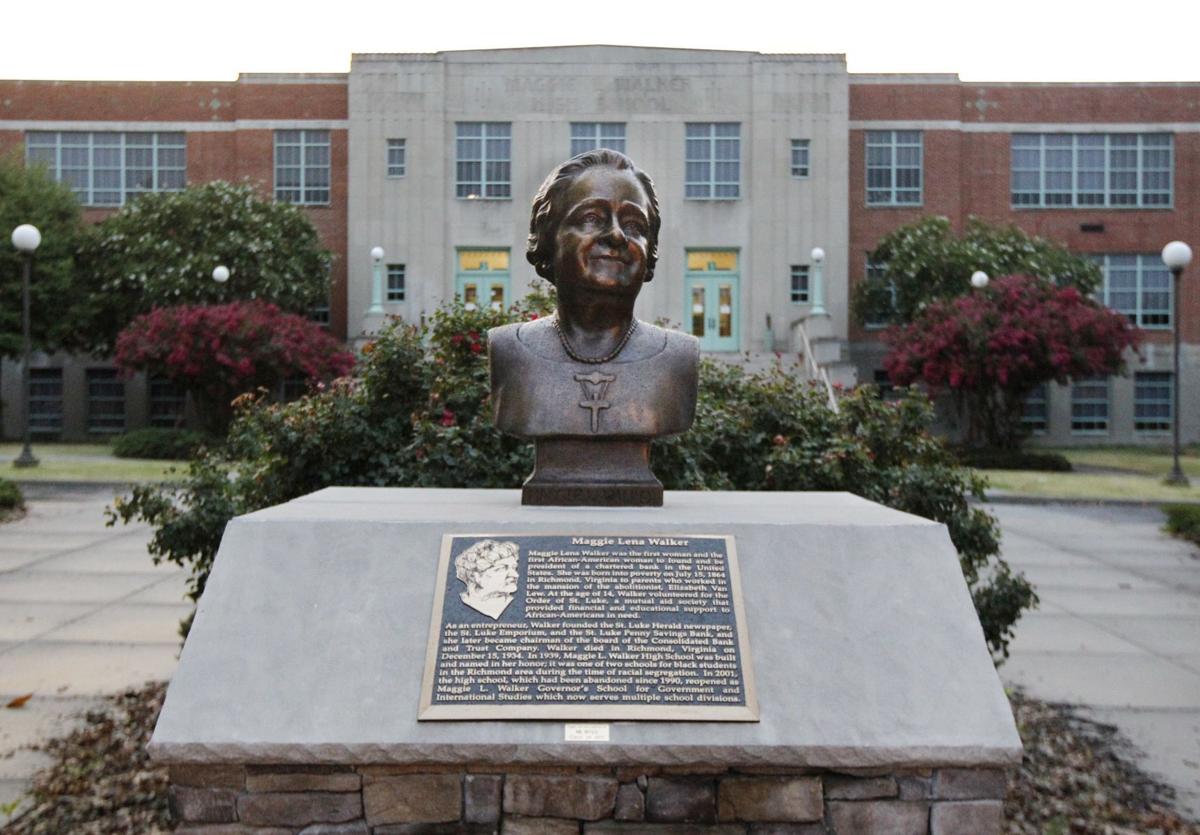 The board of the Maggie L. Walker Governor's School on Thursday voted 8-2 to waive the admissions test for the Class of 2025 due to the pandemic.
The magnet school's planning committee is weighing permanently striking the test, which some experts say is a poor indicator of future performance and a barrier to boosting equity.
The two-part standardized admissions test usually would take place in January. This year, Head of school Bob Lowerre said all regular admissions materials, like the application and personal essays, will be required except the standardized test. Students will also still need to have maintained a B average through seventh and eighth grade.
Hanover County School Board Chairman John Axselle, who alongside Jill Andrews of Prince George County voted against waiving the testing requirement, proposed a virtual test, or having localities administer the exam either virtually or face to face, an option with which some leaders were not comfortable.
"If we could do it virtually as well as face to face. ... I think that would probably be the best option," he said during the meeting.
Richmond School Board member Scott Barlow said he didn't find it worth jumping through hoops to do the admissions test given that it would put people at risk to contract COVID-19.
"I don't think Maggie Walker is going to go off the rails if we make an exception during a global pandemic," Barlow said.
Hundreds of students apply annually in hopes of attending the governor's school, and the school spends nearly $25,000 every year to proctor the test and purchase testing materials. More than 70 people are usually on campus to help administer the exam, Lowerre said.
Barlow, in a later interview, welcomed discussion of removing the test altogether.
"I think there's a lot of data that suggests that admission tests do create roadblocks for otherwise qualified students, and has a disproportionate impact on our minority students," Barlow said.
The planning committee, which is composed of gifted programming directors from Maggie Walker's feeder districts, feels passionately the test should go, Lowerre told the board, an idea that drew some resistance.
The committee concluded the test was not a good indicator of a student's ability to be successful at the school.
"We broke those strands down to see what had the strongest correlation was success," Lowerre said in an interview. "The test was not the one that had the strongest correlation. What had the strongest correlation ... was how did they do in middle school? What kind of student are they? Do they work hard to get good grades?"
The Fairfax County School Board voted recently to nix the admissions test for Thomas Jefferson High School, among the top-rated magnets in the country, after news that the school had not admitted any Black students in 2020 generated public outrage.
Like TJ, Maggie Walker has been engaging in introspection about its student population; 7% of the students are Black and 1.1% are Hispanic.
Chesterfield County earlier this week changed its admissions process to diversify its candidate pool for the selective school. Richmond Public Schools and Henrico County Public Schools also have begun examining their admissions processes. All four of the Richmond region school districts overwhelmingly send white students to Maggie Walker.
Henrico County School Board member Micky Ogburn, who chairs the regional board of Maggie Walker, said diversifying the school might be more difficult than it was in Fairfax because the Richmond school is governed by 12 different regions.
"When you're dealing with multiple counties ... whatever is decided, we'll have to go back to each individual county school board," she said.