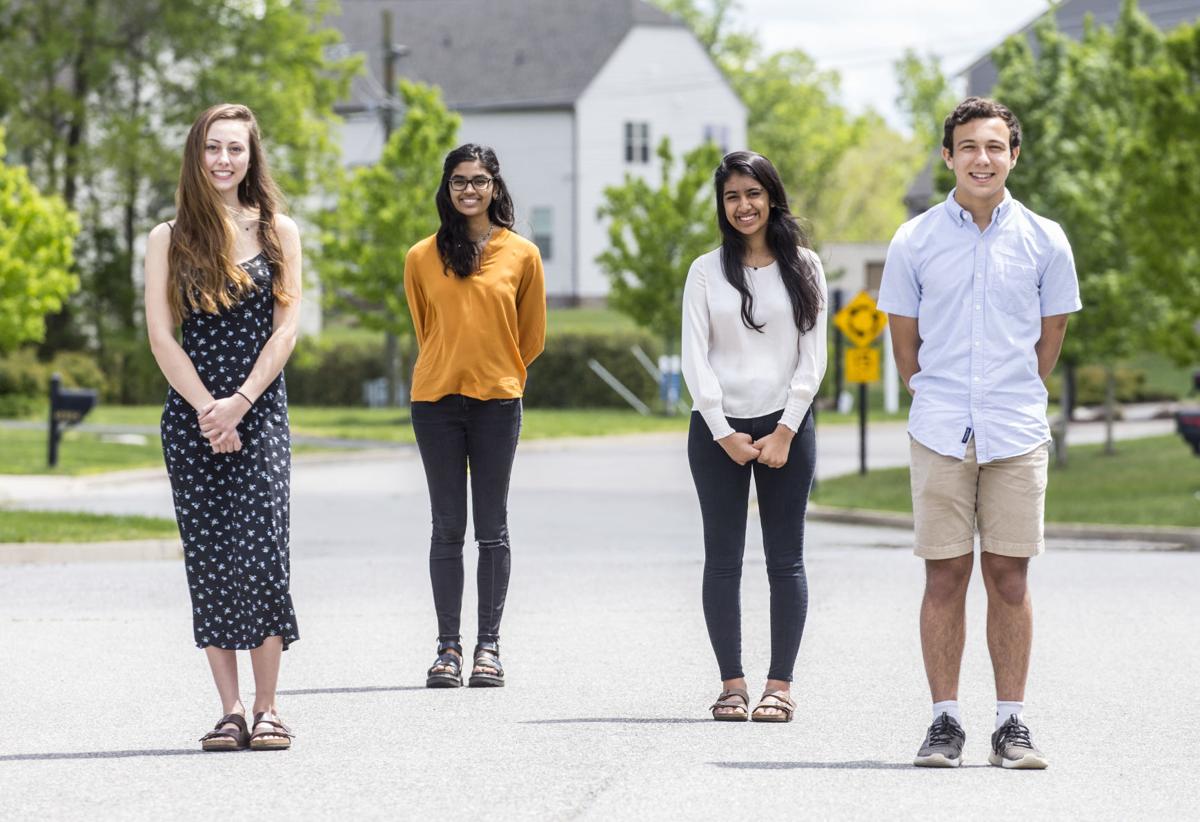 As the COVID-19 pandemic upended the lives of schoolchildren across the country, a group of friends at Maggie L. Walker Governor's School asked what they could do to help.
Gov. Ralph Northam ordered schools closed March 13. So Justin Goldman, Shreya Malani, Bella Grace Finck and Ria Bakshi, all juniors at the magnet school, decided to reach kids where they are, with virtual classes designed for elementary students.
"I think a lot of us also have younger siblings, so we saw that a lot of kids aren't really occupied with work. They're spending a lot of time watching TV," said Malani, who will be focusing on the math portion of the initiative. "So we thought of a way to keep kids engaged with their classmates and give back to the community."
The group so far has organized a book club and math, trivia and yoga classes, set to launch May 11. The program, Project EngageRVA, is cost-optional, with proceeds going to the Central Virginia COVID-19 Response Fund.
The students planned to ask for $5 per class and $20 to participate in the book club, but with jobless claims soaring, the group changed course.
"We realize that in the wake of the COVID-19 crisis, it's been difficult for families to keep a steady income, and we'd like to include all students from the Richmond area," Goldman said.
The students said they want children to learn, have fun and remain engaged with classmates, so they picked group offerings through Zoom over one-on-one tutoring.
"We wanted to provide classes that were fun but still educational and not exactly the same type of thing you'd see in a classroom," Bakshi said. "We do want to help educate the younger kids, but it's not like they aren't doing any schoolwork.
"We just wanted to give them a more structured environment in which they can make better connections with each other and have better conversations with each other."
The group is encouraging families to sign children up for the classes with a friend since socializing is a critical part of younger students' education.
"They don't have the same access to technology and cellphones that middle schoolers and high schoolers get," Finck said. "They're getting this socialization they would normally be getting from school, just in a different setting."
The group hopes to carry the initiative forward after stay-at-home rules relax.
"We do want to see this be successful, even once it's OK to go back out again. I think it would be cool to turn this into a program once it's not virtual," Goldman said.
While each student has a particular section of the initiative they'll focus on, they all decided to switch shifts for yoga.