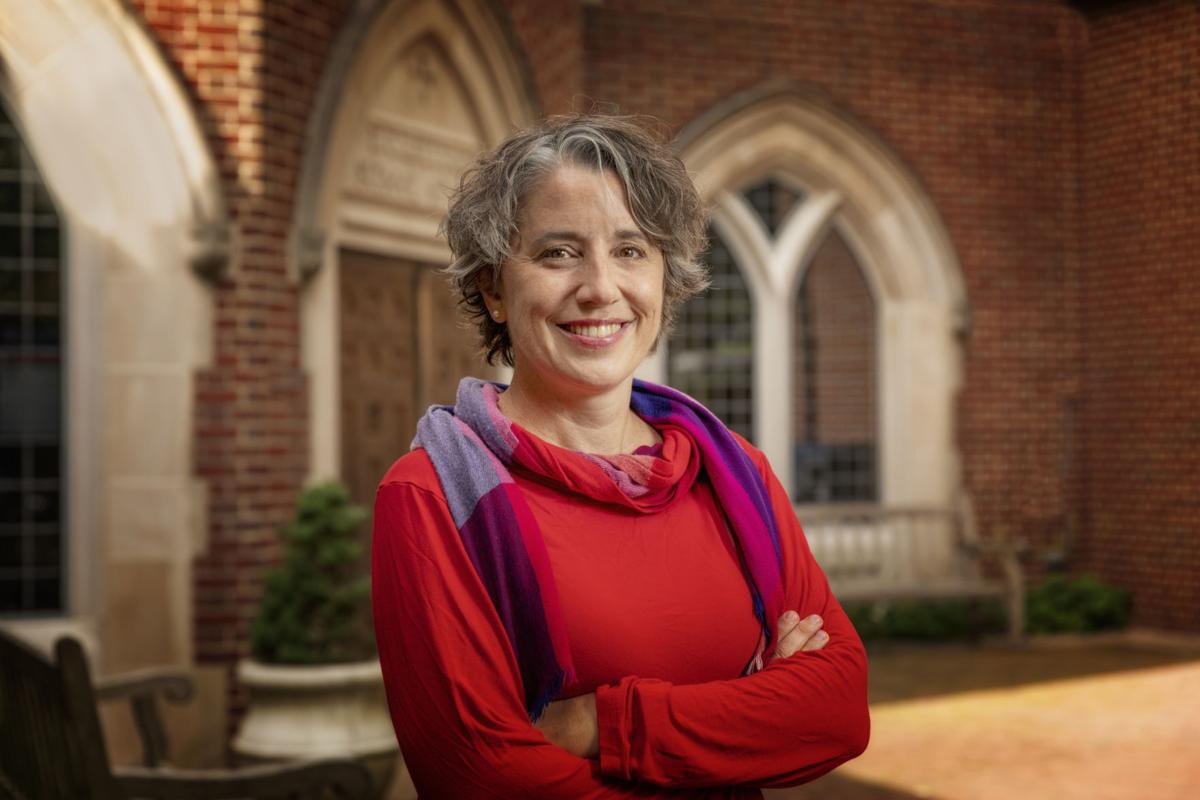 Tara Casey teaches about public policy and poverty law at the University of Richmond School of Law. One of the other hats she wears is director of its Carrico Center for Pro Bono and Public Service.
Asked to explain the job, Casey has a simple answer. "I consider myself to be the facilitator of good deeds."
And her mission, she said, is a timely one: "to connect our students to opportunities for service in the legal profession."
"I would say that 2020 has presented itself with tremendous challenges to our community," Casey said, noting how the COVID-19 pandemic has caused serious economic damage, including the loss of jobs and more evictions, while the Black Lives Matter movement has raised awareness of systemic racism.
One effort this year involved recruiting and training students to help with the Virginia Poverty Law Center's eviction help line, a toll-free number anyone in Virginia can call who is at risk for eviction, who fears eviction or who may already be in eviction proceedings to get legal help.
"I feel like everything that I do is a way to support and hopefully amplify what the tremendous nonprofit community in Richmond is just so tirelessly and zealously working for," Casey said.
And, she added, to help law students develop the habit of volunteering their time and skills to help the community.
Originally from New Jersey, Casey and her husband, Dr. Alan Dow, met as undergraduates at the University of Virginia, where she graduated in 1994. They both went to Washington University in St. Louis, where she attended law school and he went into medical school. They moved to Richmond in 2000 for her husband's residency at VCU Medical Center.
Casey has worked at the U.S. attorney's office in Richmond and for the 4th U.S. Circuit Court of Appeals, and she started as an adjunct professor at the UR School of Law school in 2003. She became the first director of the newly created Carrico Center at the law school in 2007.
Casey wants to connect law students with the pro bono service community in the Richmond area. She said students want to be of service, but many feel helpless.
"They could see what was sickening our society, but they couldn't figure out how to help it heal," she said.
"I always felt like the gifts that we receive in law school — our experience, our education — are ones that we should gift to others to help our society," Casey said.
She said that in many criminal matters, there is a right to an attorney, but in civil matters there is not. Students work in various areas including family, housing and immigration law.
Because they are not yet lawyers, they cannot provide direct representation. Instead, Casey explained, they work with lawyer/partners from the Central Virginia Legal Aid Society, the Virginia Poverty Law Center and the Legal Aid Justice Center.
Other partners include the Richmond Bar Association, the Greater Richmond Bar Association, the Virginia State Bar and the Virginia Bar Association as well as law firms in the Richmond area.
"We hosted trainings over the summer and into the fall and recruited law students to volunteer on this eviction help line because there was a role for non-attorneys for service," she said. The students could even volunteer remotely.
The students also assisted a group of attorneys who formed the RVA Legal Collaborative, which provides legal support to people arrested during the protests for racial justice in the wake of the killing of George Floyd. The collaborative has connected 21 attorneys with more than 125 people on a variety of offenses.
"You had this tremendous community need, you had this response from the legal community and this interest from our law student community all coming together to be of service," Casey said.
The Carrico Center also worked with the Lawyers Committee for Civil Rights Under Law, Virginia Civic Engagement Table and Election Protection to engage law students in nonpartisan, voting rights/access work this year.
Among other endeavors, Casey started a Facebook group in March as a way to support area nonprofits and their work — Facebook.com/rvatogether