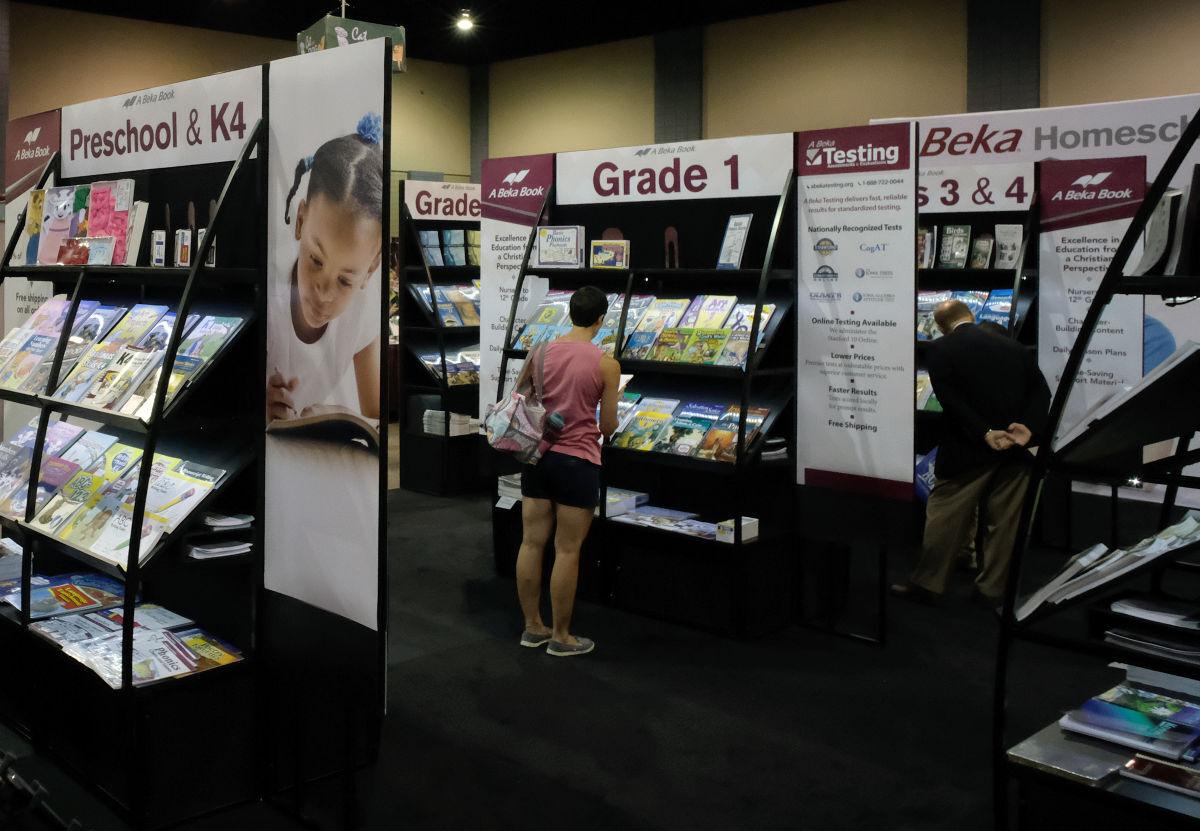 About three years ago, Nasiyah Isra-Ul started creating a home-school curriculum for her younger brother, who was struggling with book-based learning.
Isra-Ul, 18, worked to take all of the book-based materials her brother, Yashad, needed to learn for the seventh grade and converted them into interactive videos. For a textbook chapter about the U.S. Constitution, for example, Isra-Ul created an animated video with a voiceover to teach her brother.
"I'm a reader. I love to read everything that I can get my hands on ... but my brother is more of a visual learner. He likes things that he can move and interact with," said Isra-Ul, a sophomore at Liberty University who lives in Chesterfield County.
Seeing success with her brother, Isra-Ul began telling fellow home-school parents about her project and they were intrigued. They started asking her to create interactive programs for their own children.
From there, Canary Academy Online was born. Several programs are in pilot stages, including a first-grade science program, a seventh-grade civics and economics course, and an eighth-grade world geography course. The online academy is slated to launch in the spring.
The programs are not assessment-based, they're project-based, including coloring pages, worksheets, games and adding questions into the videos such as true or false. In one program called Time to Climb, students answer questions to get their avatar to climb up a mountain.
Gregory Cizek, a professor at the University of North Carolina at Chapel Hill who has researched home education, found Isra-Ul's academy "fascinating."
"I have not heard of a younger person who has seen a need to create particular [learning] methods to tailor to school," Cizek said. "It's just fascinating to me she developed the materials."
Without the purchase of a textbook series or worksheets, families have to constantly scour and put together a curriculum for their child or children, which can be very time-consuming, Cizek said.
For the 2020-21 academic year, 59,638 children across Virginia are being home-schooled, not including religious exemptions, according to November data from the Virginia Department of Education.
In the Richmond area, 712 children are home-schooled in the city, 1,310 in Hanover County, 1,498 in Henrico County and 3,411 in Chesterfield.
A member of the National Society of High School Scholars, Isra-Ul received a $10,000 grant from the society's Be More Fund for the 2020 competition year. Isra-Ul will first use some of the funds to gain 501©(3) status for the academy and then will look to upgrade the online infrastructure to be able to increase the courses and number of students.
The National Society of High School Scholars allows all students, including those who are home-schooled, to apply to the society for a lifetime membership. Co-founded by the great-nephew of Alfred Nobel, the founder of the Nobel Prizes, the society "is inspired by the mission of the Nobel Prizes to support academic achievement and world betterment," according to its website.
The society looks to recognize high school scholars for their service to their local communities as well as their academic achievements.
Brian D. Ray, a former high school biology teacher who is now president of the National Home Education Research Institute, said home education helps children understand that learning can be and is enjoyable.
Home education "is very flexible. ... [Students] have more time on average to read and think widely," Ray said.
Addressing the stigma around home-schooling — children lack socialization and the education doesn't compare to traditional learning — Ray used the example of an 8-year-old student who learned a curriculum that received praise from an expert, who took standardized state tests and who, upon graduating high school, had a C average.
"I cannot define that as a great education," said Ray, adding that he doesn't think there is "absolute proof" that having a child taught by a teacher with a government license makes it the ideal education.
While home education is indeed home-based, that doesn't mean students spend their lives learning in their kitchen. Instead, they "go live like you and I live now," by going to libraries, museums and home-school cooperatives, Ray said.
Home-schooled for her entire K-12 education, Isra-Ul completed her freshman year of college while graduating from high school. She began college full time this past fall.
While Isra-Ul didn't mind all of the reading that came with her education, she understands it's not for everyone.
"Some of our main goals include making learning fun, because a lot of home-school programs are very dry," Isra-Ul said.
The online academy is looking to offer advising sessions for families as well, to answer questions beyond curriculum, including attending college after 12 years of a home education.
"We want to be the one-stop shop for everything home-school," Isra-Ul said. "We want to be able to give families one place to find everything they need to be able to home-school."