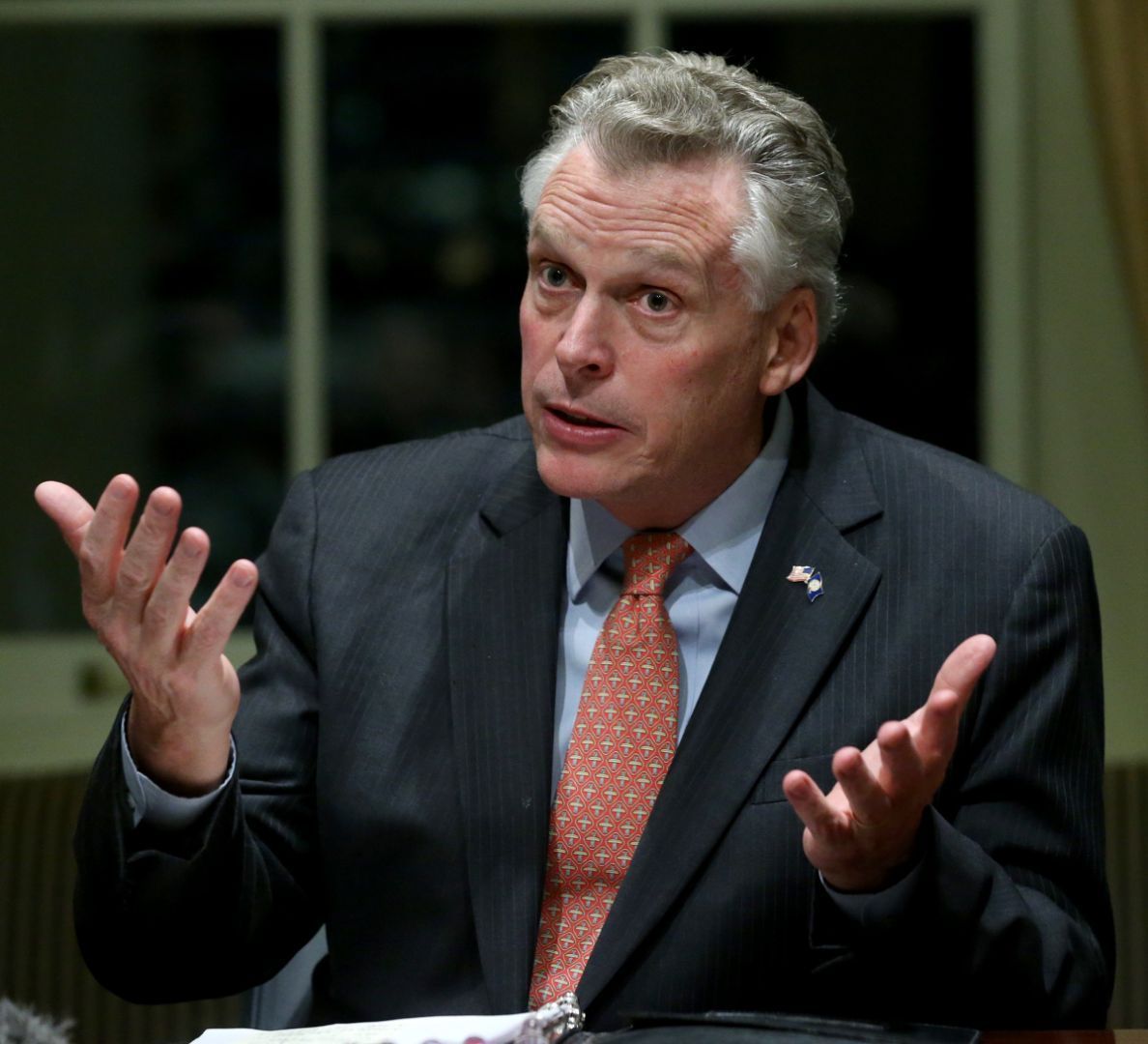 Gov. Terry McAuliffe vetoed three education bills Tuesday, including a school-choice bill that would have allowed parents to use state money to pay for private schools or home schooling.
Another bill would have allowed students to move out of troubled schools, and the final bill would have created a virtual school.
In announcing the vetoes, the McAuliffe administration said the governor believed it would send "the wrong signal to backtrack from the commonwealth's support for all public schools" by allowing the three pieces of legislation to become law.
The bills would have, at some level, interfered with local school districts, according to McAuliffe's veto explanations.
"At its core, the legislation undercuts local school boards' constitutional authority to assign students to schools," he wrote of the legislation allowing students to move out of troubled schools.
The school-choice bill, House Bill 389, would have created education savings accounts that would give parents access to up to 90 percent of the per-pupil Standards of Quality funding that goes to public school districts.
Parents would have been able to use state money to pay for private schools or home schooling under the bill.
Republican legislators said HB 389 is part of their efforts to promote choice and opportunity in education.
The bill was opposed by Democrats who feared it would drain resources from public schools.
McAuliffe wrote in his explanation of the veto that there are constitutional concerns over the legislation because the bill includes tuition "at private sectarian institutions."
He said this is a violation of the Virginia Constitution, which allows the use of public money "only for public and nonsectarian private schools."
McAuliffe went on to say that the bill would divert funds from schools while not decreasing the operating costs at local schools.
"This bill raises constitutional questions, diverts funds from public schools, and creates an unfair system," McAuliffe wrote. "Our goal is to support and improve public education across the commonwealth for all students, not to codify inequality."
House Bill 518, which required the Virginia Board of Education to identify 12 schools in need of "comprehensive support and improvement" and allow students to transfer to other district schools.
"Virginia's previous experience with implementing school-choice policies to students in failing divisions proved costly and difficult to implement, and yielded no evidence to suggest that it had a positive impact on student achievement," McAuliffe wrote.
House Bill 8, which called for the creation of the Board of the Virginia Virtual School to oversee a K-12 virtual school with up to 5,000 students.
In a letter released along with the vetoes, McAuliffe did ask Steven R. Staples, superintendent of public instruction with the Virginia Department of Education, to create a working group to study virtual learning.
The working group would include "the advocates for and patron of HB 8."
But Del. Richard P. "Dickie" Bell, R-Staunton, who sponsored HB 8, said McAuliffe signed similar legislation last year and had said he was supportive of virtual education. By vetoing the bill, the governor "pandered to the will of the education lobby, who support the status quo."
"Governor McAuliffe talks about his support of 'New Virginia' and advocates the use of new technology to (encourage) economic growth, however, with this veto he will allow Virginia to fall further and further behind the curve with virtual education," Bell said in a statement. "This veto seems to be more about who controls the virtual education environment than about what's best for Virginia's students."