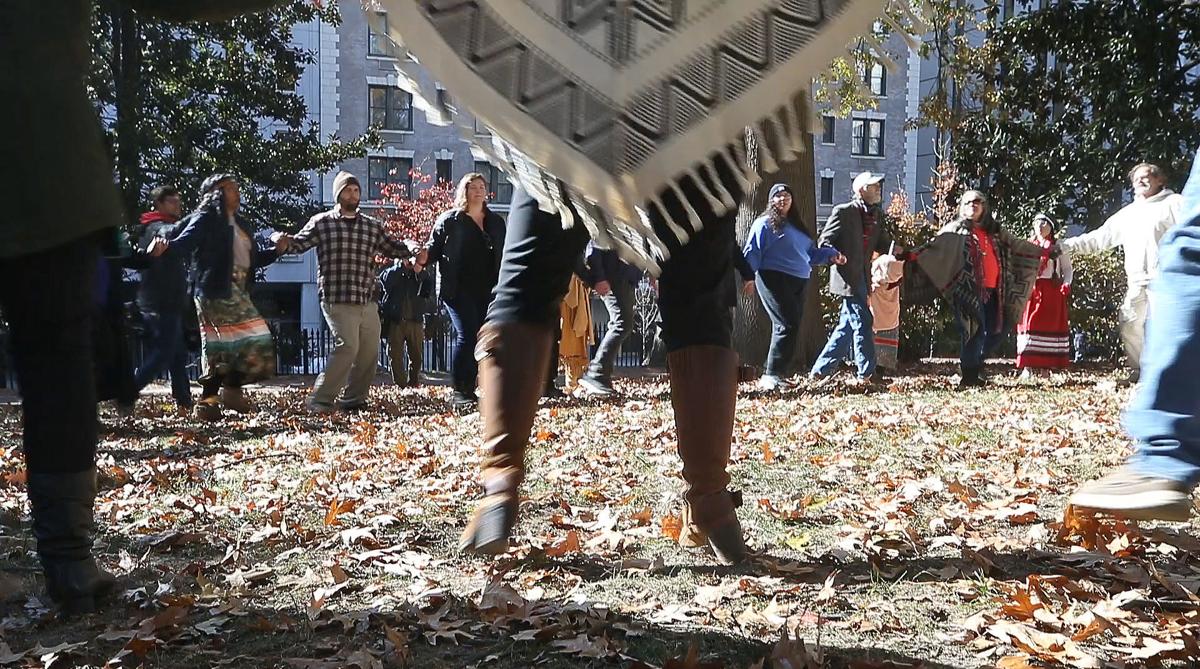 Jasmine Anderson has applied three times to be enrolled as a member of the Pamunkey Indian Tribe. Her mother is Pamunkey and Mattaponi, and her father is a type of Chippewa. She has the same ancestors as the tribe's leadership.
But she's been turned down every time, she says, because her ancestors helped newly emancipated Black people in the 1860s.
"It's flat-out racism," Anderson said.
Members of the two tribes, and others who have been excluded, gathered outside the Capitol on Wednesday, alleging racial and gender discrimination in the two tribes, saying leadership prohibits free and fair elections that would end the prejudice.
Pamunkey and Mattaponi members who married, had children with or socialized with Black people were pushed out, Anderson said.
Gloria Custalow, a resident of the Mattaponi reservation, accused the tribe chief Mark Custalow, her second cousin, of leading a tribal council that bars women from voting or joining council leadership. Leaders for both tribes did not immediately respond to requests for comment Wednesday. 
The Pamunkey and Mattaponi reservations are located on opposite sides of King William County, along the respective rivers named for their tribes. Membership is small — there are about 75 residents of the Mattaponi reservation and about 300 enrolled members. There are hundreds more who should be granted membership, Anderson said.
Much of the racial strife is attributed to the Racial Integrity Act, passed in 1924 by the General Assembly, which prohibited white Virginians from marrying Black or Native Americans. Both Black and Native American residents were classified as "colored." A 1930 law defined "Indianness" as having at least one quarter Indian blood and no "colored" blood.
Having a partially African American lineage can still bar members from tribal membership today, Anderson said.
Anderson has always known her ancestry is Pamunkey and Mattaponi, and her family didn't "come out of nowhere," she said. But each time she has applied for membership, she's given different hoops to jump through.
Her family has been excluded from the tribe since her ancestor, Jesse Dungey, a Virginia delegate, built a school and church for Black residents following the Civil War. Her aunt, her grandfather and her children have all been denied membership, she said. Free and fair elections would end discrimination in tribal enrollment, but the two tribes haven't allowed them, tribal members said Wednesday.
In the Mattaponi tribe, women are barred from voting or running for leadership or attending tribal meetings, Gloria Custalow said. It's been that way for more than 50 years, she said. But it hasn't always been that way — in the past, the tribe had female chiefs.
The Mattaponi is one of the rare tribes in the country that bars women from voting or being a part of leadership, she said. Leadership consists of chief Mark Custalow, an assistant chief and three councilmen. Gloria Custalow said they are "self-appointed," and there hasn't been an election since the 1970s.
If women can't participate, enrollment numbers will diminish, threatening the existence of the tribe, she said. She has been pushing for change on the reservation since 2016.
"If we don't do something now, I don't see a good future for the Mattaponi tribe," Gloria Custalow said.
Recently, Gloria and other members delivered letters to Mark Custalow's home saying they don't recognize him and the tribe's leader. Mark Custalow called the police. The 12 protesters weren't arrested, but Mark Custalow filed charges against the protesters for misdemeanor trespassing and assault by mob, the Virginia Mercury reported.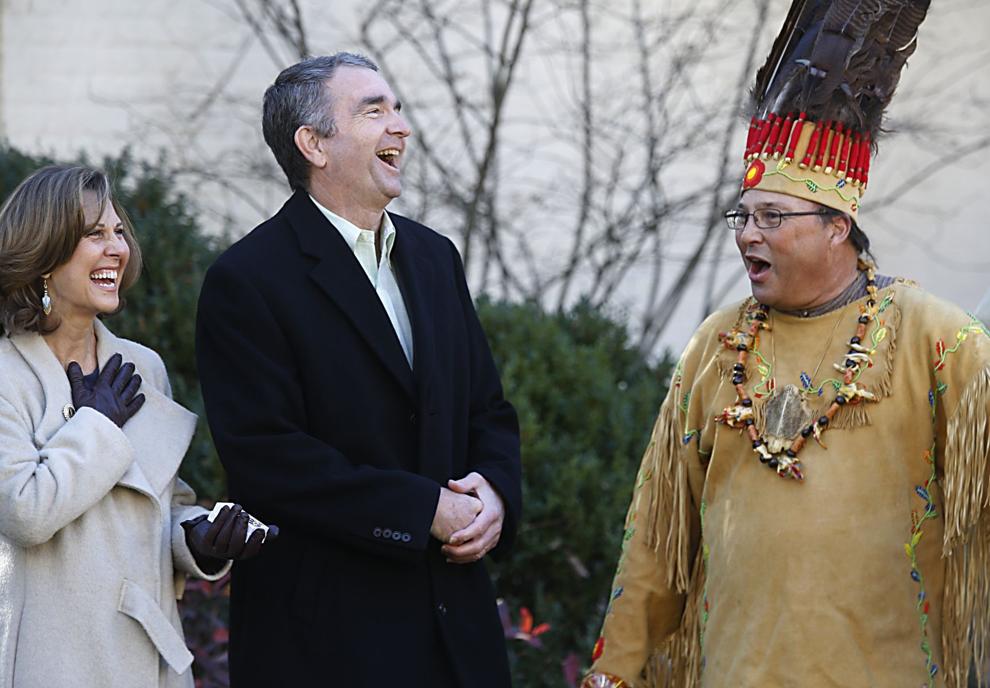 According to the terms of a 1677 peace treaty, members of the Mattaponi and Pamunkey tribes deliver slaughtered animals to the governor before each Thanksgiving in exchange for not paying taxes. On Wednesday, tribal leaders, who didn't immediately respond to requests for comment, met with Gov. Ralph Northam, the 344th time the ritual has been performed.
Wednesday's demonstration by tribal members occurred immediately after tribal leadership met with Northam.
Tribe members have called on Northam to suggest fair elections, but they say they've heard nothing from state leadership. A spokesperson for Northam's office did not immediately respond to a request for comment Wednesday afternoon.