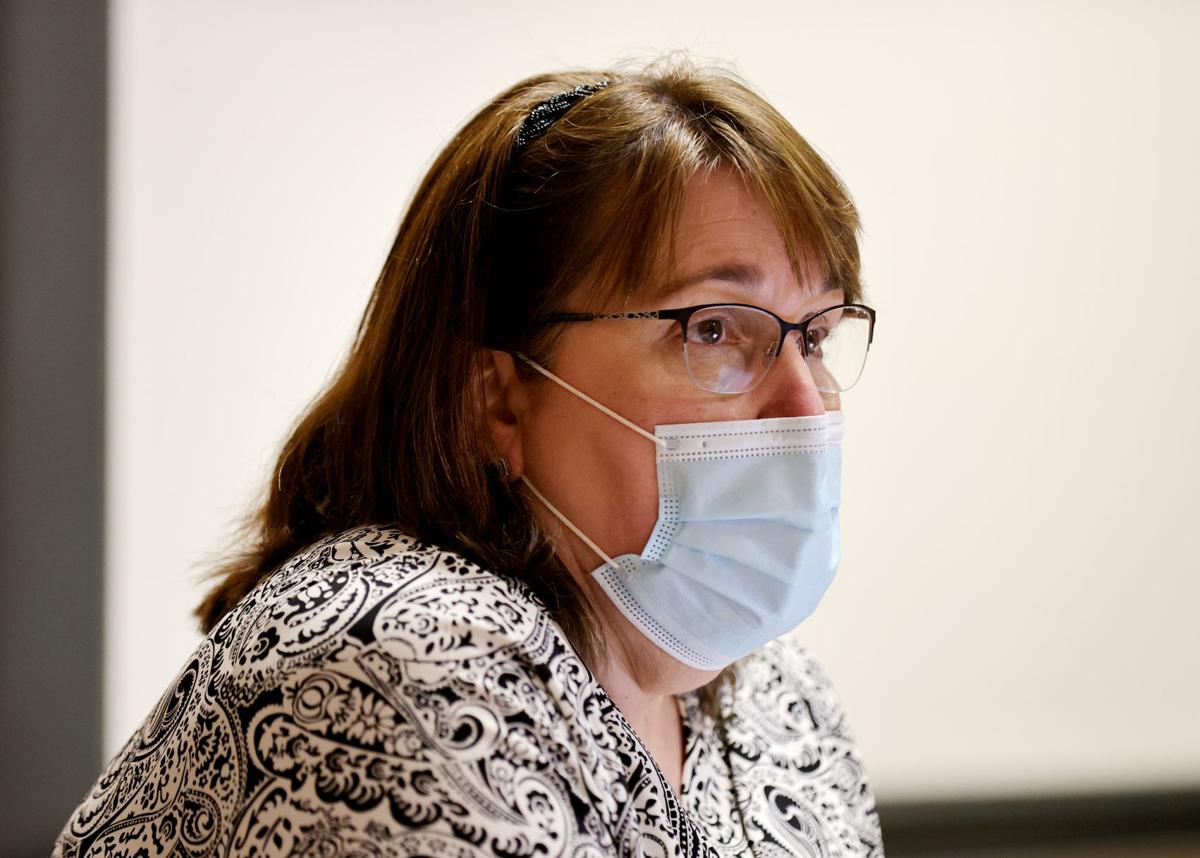 Micky Ogburn stepped down as chairwoman of the Henrico County School Board on Thursday.
Ogburn submitted a resignation letter to Vice Chair Marcie Shea, who will serve as acting chairwoman until the board meets on April 22. Ogburn will remain the Three Chopt District representative. She did not respond to an interview request by press time.
The decision comes after Ogburn shared a post on Facebook in mid-March that chastised the Dr. Seuss estate's decision to stop publishing six books that portray Black and Asian people in stereotypical light. The post included a picture of the Dr. Seuss character the Grinch, with his middle finger up and a poem that ended with "go to hell Snowflakes / Leave Dr. Seuss alone."
"I love this and Dr. Seuss books," Ogburn wrote in her accompanying post, which she later deleted, saying she had not read the original message in full. She said at the time that the post she was sharing made her think of her granddaughter, to whom she reads Dr. Seuss books.
Ogburn faced numerous calls to step down as chair, but initially resisted. She apologized after a three-hour closed meeting of the board, saying she would not resign her post as the board had not reached consensus on the move.
Pressure mounted as more voices joined the chorus questioning her ability to serve. On Wednesday, the Henrico NAACP called for Ogburn to relinquish her leadership post.
"After observing Micky Ogburn's years-long pattern of racial insensitivity, the Henrico NAACP has lost confidence in her ability to lead our county's growing and diverse school district," the group said in a statement. Members also called for "permanent disbarment from serving in a board leadership position again in the future."
This is not the first time Ogburn has faced criticism from community members.
Five years ago, Ogburn apologized to constituents on behalf of the school system after Glen Allen High School shared a video about how white privilege works. The incident happened during Black History Month that year. She also announced that teachers had been instructed not to use the video, a move criticized by the creators of the video from the African American Policy Forum, including renowned scholar Kimberlé Crenshaw, the forum's co-founder.
On March 29, Varina District representative Alicia Atkins told the Richmond Times-Dispatch that she had asked Ogburn to resign as chair; she did not call for Ogburn's removal from the board.
Together We Will Henrico created a petition that had garnered nearly 400 signatures as of Thursday night. East End Parents United also created a petition, and the group called for Ogburn's resignation from the board; at least 64 people have signed.
"Mrs. Ogburn's actions reveal that she is not fit to serve in a leadership role and make decisions for our children," the petition from the East End group says. "We will not stand for this because if we do, we will stand for anything when it comes to our children. It is time for a change."
The board has opted to undergo cultural sensitivity training and has begun holding listening sessions that it promised the county's constituents.