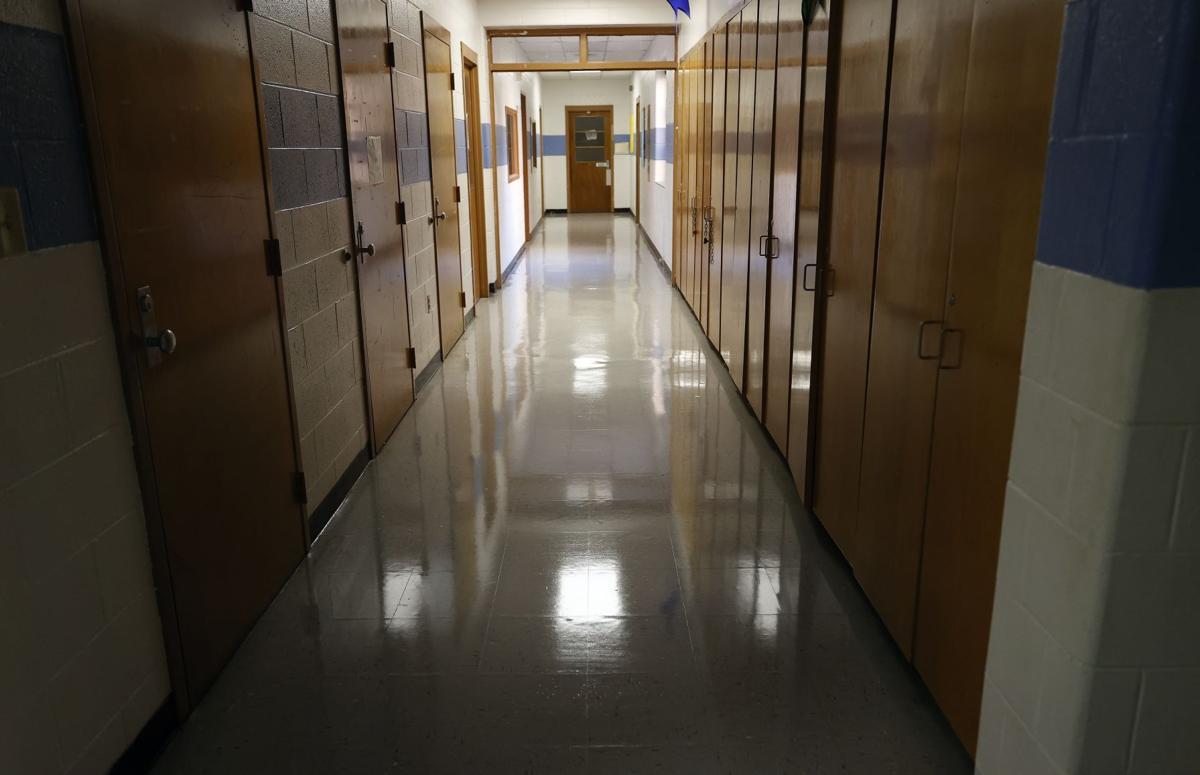 As Virginia's public school population grew in the past decade, driven by the expanding Latino population in Virginia, so did segregation by race and class, researchers at Virginia Commonwealth and Pennsylvania State universities have found. Virginia's public school students also lack equal access to Advanced Placement courses, according to the pair of studies issued in late April.
"Double Segregation by Race and Poverty in Virginia Schools" and "Segregation with Schools: Unequal Access to AP Courses by Race and Economic Status in Virginia" were conducted in partnership between VCU's School of Education and PSU's Center for Education and Civil Rights.
Researchers found that over the last decade, the number of Virginia students eligible for free and reduced lunch, a rough gauge of poverty, increased by 126,000 students, or from 36.4% of state public school enrollment to 44.4%, between 2009 and 2018.
Black students — regardless of income level — also were increasingly most likely to attend a school with children of disadvantaged economic backgrounds, according to the research, which concluded that the average Black student attends a school where about 60% of their classmates are considered economically disadvantaged.
"Black families, regardless of their income level, have a more difficult time accessing neighborhoods of concentrated affluence — neighborhoods and schools of concentrated affluence," said Genevieve Siegel-Hawley, an education professor at VCU. "And in turn, those schools are the most likely to offer a lot of AP courses. The barriers to getting access to those neighborhoods are from exclusionary zoning, continuing pervasive discrimination in the housing market."
She also said that even Black students who call affluent communities home are less likely to enroll in advanced courses than their white and Asian peers, who are both overrepresented in AP courses. Those courses — which are run by the College Board, the same company that hosts the SATs — are courses that can offer some college credit to high school students.
Economically disadvantaged students are four times less likely to take AP courses than their non-economically disadvantaged peers, who make up 81% of AP participants, the researchers say.
Much of that has to do with a lack of resources in school districts in rural communities, where white poverty is concentrated. The same applies to under-resourced schools in city school systems. White students in rural communities, the study says, are underrepresented in AP coursework similarly to Black students regardless of their economic status.
"It takes resources to offer these AP classes," Siegel-Hawley said. "If a school division has trouble securing the resources needed to offer AP courses which may have lower enrollment numbers, or to find the staff to staff them with teachers who are trained and qualified to teach in these more specialized and advanced subject areas, then you run into ... the fact that an AP class isn't even offered in your high school."
Similar findings with segregation in advanced coursework opportunities have been found in the Richmond area when it comes to other advanced coursework opportunities, like at the state's governor's schools. Siegel-Hawley says the legacy of the governor's schools and the exclusion of AP courses are related.
At the Maggie L. Walker Governor's School, an elite public magnet school in Richmond named for a Black civil rights pioneer, most students are not classified as economically disadvantaged. State data shows only about 7% qualify for free and reduced lunch.
At the Thomas Jefferson High School for Science and Technology in Northern Virginia, less than 5% of students are economically disadvantaged. Black and Latino students are also underrepresented in the governor's schools.
Siegel-Hawley, an alumna of Maggie Walker, points to Virginia's role in Massive Resistance to integration as a contributing factor to worsening segregation and says what's needed to overcome this historic legacy are close partnerships among schools with fewer resources.
"I think these reports highlight the need for a coalition between urban and rural school divisions," which are both dramatically under-resourced when it comes to student need, she said. "The state needs to define segregation; they need to start to hold school districts accountable for it; they need to provide technical assistance around combating it; they need to incentivize divisions to work together and to work within their schools to combat all of those things."
She added: "The state played such an outsized role in setting down intentional policy that segregated us. We led the way for the country in terms of imagining, and then implementing a system of segregation in our public education, in our housing, employment and everything. So the state has a role to play here."
The article has been updated to correct the name of the VCU School of Education.