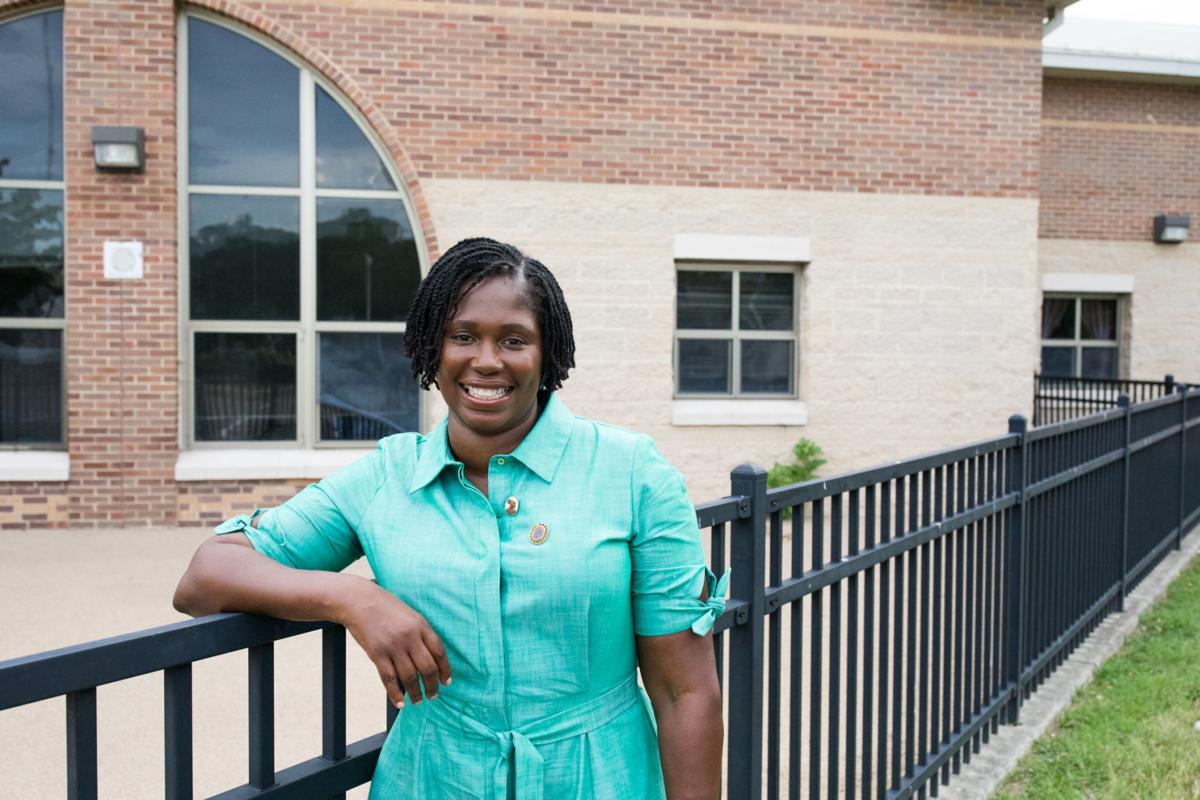 The Richmond Times-Dispatch has been surveying candidates for elected office. This week, we highlight Nicole Jones, who is running unopposed for the 9th District School Board seat following School Board Chairwoman Linda Owen's exit from the race.
QUESTION: How can Richmond Public Schools move toward being anti-racist, and how do you plan to push that forward?
Jones: The student code of conduct and policing of students, teacher diversity, curriculums, and tools used in the classrooms, and school culture and climate have been recently highlighted. As a parent advocate, I have spoken up about the wants of our young people. We must be reminded that anti-racist work starts with self. You cannot move toward something that you're in denial of. From a historical context, schools in this country have been designed to exclude, erase, silence, and uphold white supremacy.
My plan to implement anti-racist initiatives includes the following:
Assess the ways in which racism is currently existing in our schools.
Recommend amending and/ or implementing the support of new policies to address the identified and embedded racist tactics within the school system.
Form an alliance with my colleagues to educate ourselves as a collective and align with those who are already doing the work to help strengthen their work and voices. This collective would include community members as well as youth voices to be a part of the process
Establish and celebrate cultural inclusivity.
QUESTION: How do you think the current School Board handled the matter of rezoning, and would you revisit the matter if elected to the next School Board?
Jones: The School Board rezoning goal fell short when parents began to feel like they were being used as pawns. One of the goals established was to engage the community. A lack of communication as well as its effectiveness became a huge divide. We also saw relationships strained due to the lack of transparency and the unwillingness to call out the racism that was blatantly happening during the process. We witnessed this again during virtual learning as families on the South Side became the least heard voices when it came to engaging the community.
When elected to the next School Board, intentional, diverse and effective communication strategies will be implemented. We must acknowledge the language barriers within all households and meet our families through their best communication practices.
QUESTION: How can you ensure equity during a pandemic that is widening educational equity gaps?
Jones: Effective communication will be key. Federal and state funding will be necessary to assist with maintaining the stability of households while families are forced to transition their homes to an educational environment. Children do not learn well in chaos. As a board, we want to be doing all that we can until it's safe to return in person or are provided with new options. We were already behind as a school district so these inequities are not new. COVID-19 has simply brought them to the forefront.
QUESTION: How would you rate Superintendent Jason Kamras' performance? Do you believe he is doing a good job as superintendent and why?
Jones: I believe he's doing a good job! His experience as a former teacher and parent allows him to lead with a person-first attitude. He listens to the community. From my perspective, he makes every attempt to address their concerns. His style of communication has been impeccable during the pandemic and he's also acknowledged when he's done wrong. Children need consistency and I think the next four years will allow him to build a stronger alliance with the board and the community to evaluate how things are evolving.
QUESTION: Where do you stand on police in schools?
Jones: I believe deeply in the restorative justice work that is being placed within the schools as a way to support our young people, but safety is always paramount. I think SSOs [school safety officers] in schools are helpful in stabilizing a safe environment. The use of SROs [school resource officers] (those contracted by RPD) will need further review. Due to the recent disciplinary action data, new disciplinary policies and training need to be implemented to move forward as community partners to ensure the academic success of our students. The school to prison pipeline is never an option for student achievement. Understanding conflict is an art of life, but understanding how to move through the cycle of conflict is a great asset for our young people and to the community.