Correction: A previous version of this story referred to the park as Carter Jones Park. Richmond City Council voted to rename it Fonticello Park in December 2022.
An overgrown community garden inside Richmond's Fonticello Park received some TLC on Sunday.
The small garden is encircled by a roadway through the park. It shows remnants of chamomile flowers planted years ago, surrounded by persimmon trees, butterfly bushes and mulberry brought by birds and squirrels.
A handful of volunteers cleared overgrowth from the garden while also cleaning trash and brush from other areas of Fonticello Park — previously known as Carter Jones Park.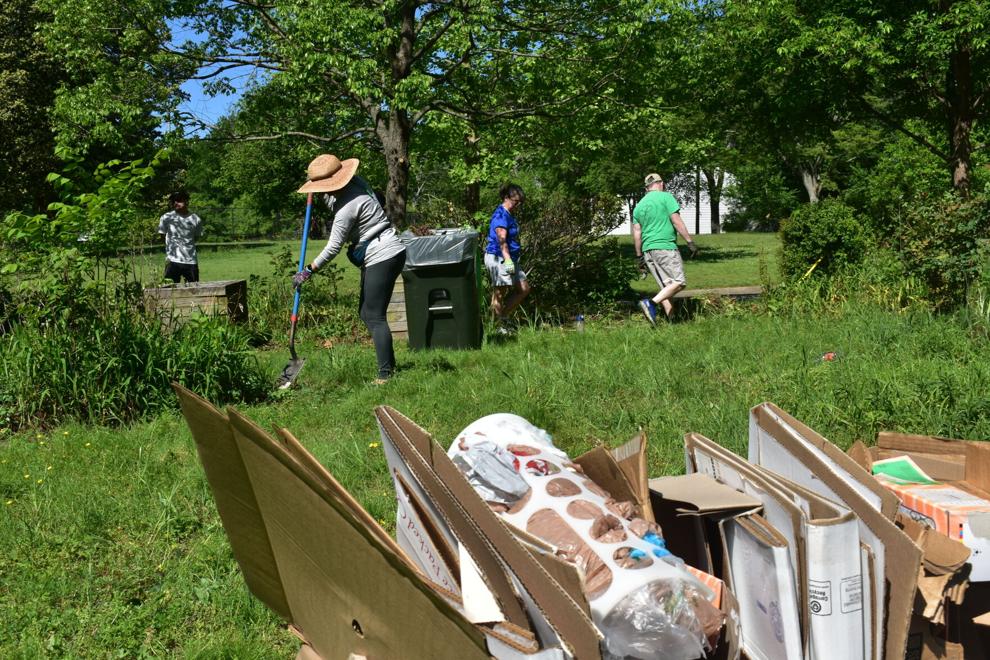 Those local resident volunteers are part of the nonprofit Friends of Fonticello Park. The recently formed organization has the goal of safeguarding the park's amenities, while bringing them up to the highest possible standard.
Area resident Matthew Daniel was one of the volunteers focusing on the garden. For years, he has been upkeeping plants in the grove without much help. He and a group of residents first started the plot in 2005, putting in plants and shrubs.
"Over the years, neighbors have come and gone. I started taking over maintaining it because I wanted to make sure it looked nice," Daniel said. "That's the thing about community gardens is the dedication it takes. And my favorite gardens have a sort of wistful, neglected feel."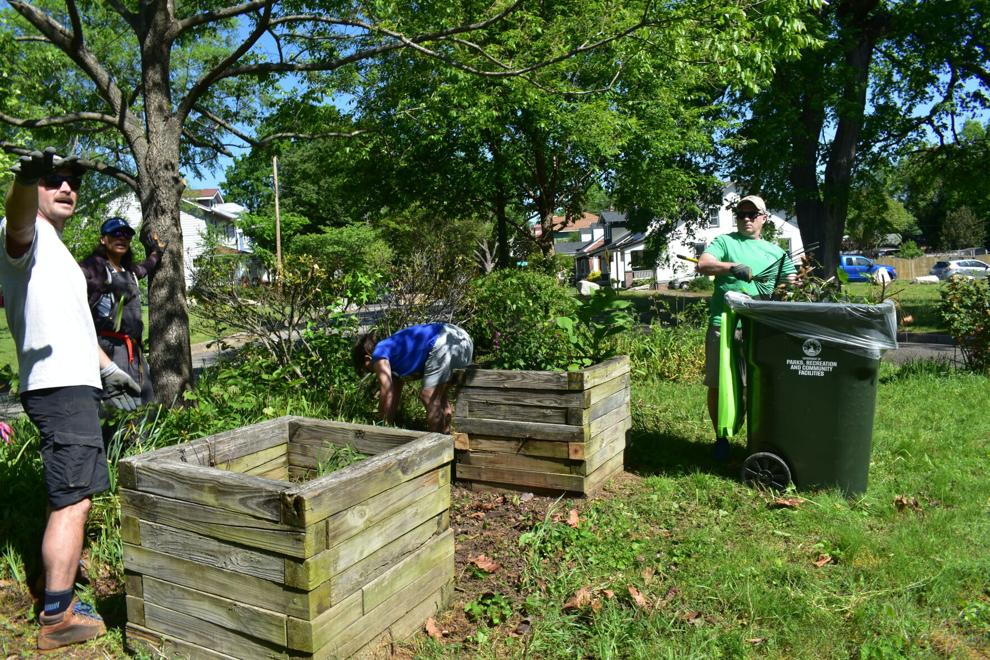 The group also focused Sunday on cleaning up other areas of the park. A few people picked up countless specks of glass from the basketball courts while others walked and picked up trash and debris from all over the site.
The park's land was passed down from private owner to private owner from the 1700s until around the early 1900s, when it became a public park. The final private owner, William Garland Taylor, bottled and sold water from the land's seven natural springs. While the springs were closed for public use sometime in the 1990s, some area elders still remember drinking from them.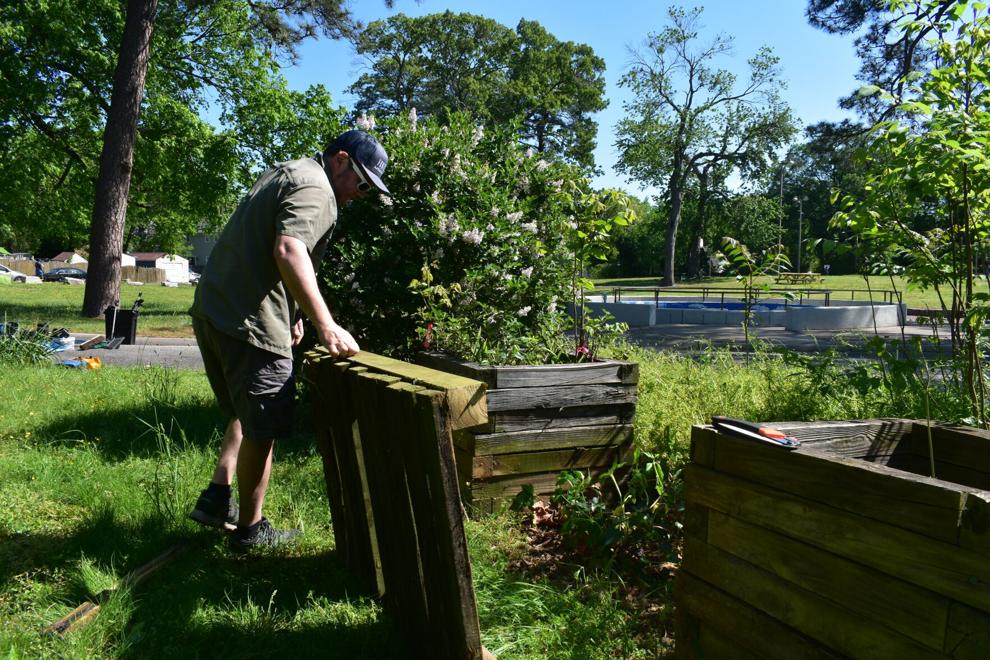 Carter Jones — one of the park's monikers — was a City Council member in the 1920s who was credited with establishing the park for Richmond's Black children in the city's South Side while also staving off efforts to develop the park with commercial businesses.
"That's just decades and decades and decades of deferred maintenance in this park," said Teresa Cole, board chair for Friends of Fonticello Park.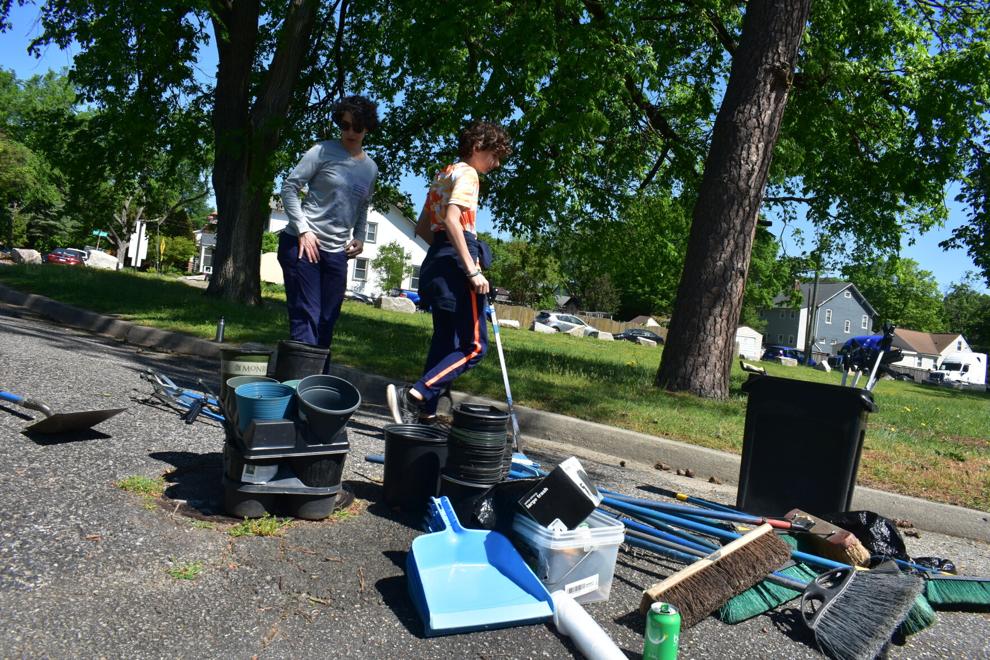 Fonticello boasts some popular features. It's known for its skate park, which sometimes has upward of 40 or 50 people waiting their turn to ride. A current city master plan proposes extending that park over the nearby basketball courts. An updated playground stands on one side of the park which cost Richmond in the region of $500,000.
Cole said all of the park's other amenities, like the basketball court and tennis courts, are completely unusable due to deterioration. In addition, public programming for area children has been nonexistent over the past five to 10 years. It leaves a lot up to the locals.
"We want free things for the community to get people out here because what we know from the research is that positive programming in a park makes it less violent and more prone to (good) stuff happening. So right now we've been trying to get a diversity of different things out here because the (city) is not offering any programming in the park."
It held recent events like a stargazing event with the Richmond Astronomical Society and an egg hunt in early April.
The group is also applying for grants to upgrade some of the park's structures. It is also advocating for the creation of a dog park, but has not applied for grant funds for that project.
Sean Jones (804) 649-6911
Twitter: @SeanJones_RTD