The Monument Avenue statue of Confederate Gen. Robert E. Lee, in its current graffitied state with overlaying condemnations of police violence and white supremacy, has been named the most influential work of protest art since World War II by The New York Times Style Magazine.
The list of 25 works released Thursday was assembled by artists, museum curators and magazine contributors and focused on visual art, with each participant asked about the works' impact, endurance and meaning.
One called the Lee space "a reclaimed location."
"There were projections on it, it became an activist site. The transformation of that space, to me, felt like exactly what protest art is," said Catherine Opie, an artist and professor of photography at the University of California, Los Angeles.
"The day I was there, I had a big camera with me, so multiple families would ask me to take their portrait in front of the statue, which I would do with their cellphones — and just in that way, it became activated," Opie said.
Another deemed it a "kaleidoscopic display of communal, collective action."
"People who once avoided the statue now make pilgrimages to see what has become an emblem of the Black Lives Matter movement as well as a newly diverse public gathering space," wrote Zoë Lescaze, an art critic for The New York Times.
In the midst of protests that lasted more than 100 days, eyes turned to the former capital of the Confederacy as the city saw its effigies of Confederates toppled and the headquarters of the United Daughters of the Confederacy lit on fire by protesters.
On July 1, Mayor Levar Stoney invoked emergency powers to remove the Confederate statues that protesters hadn't already taken down.
Lee, the only state-owned statue on Monument Avenue, is embroiled in a lawsuit that bars its removal. The trial is set for Monday. At 61 feet tall, the bronze equestrian statue is the nation's largest Confederate monument.
The statue is surrounded by a circle that has been informally renamed after Marcus-David Peters, a Virginia Commonwealth University graduate and high school teacher who was having a mental health crisis when a Richmond police officer fatally shot him in 2018. A sign with Peters' name rests to the side of the general and is surrounded by a makeshift garden.
Projections coated the monuments with videos of the Rev. Martin Luther King Jr.'s "I Have a Dream" speech, with BLM flashed onto Lee's horse. In the weeks following, the looping projections of Black faces lost to police violence — Breonna Taylor, Tamir Rice and George Floyd among them — garnered national attention.
People began viewing it as a reclaimed space; a source of healing; what the monuments could be.
"Ever since the Civil War, there's been a real attempt by white supremacists all over the country to reinsert and reinscribe white supremacy as the ideology and the visual culture of America," said Dread Scott, an artist who focuses on the experiences of African Americans. "These statues are all over. ... But the way [Opie] is talking about people reclaiming those spaces and that being protest art is an interesting place to start."
PHOTOS: Protests at the Lee statue in Richmond
Stoney Black Lives Matter protest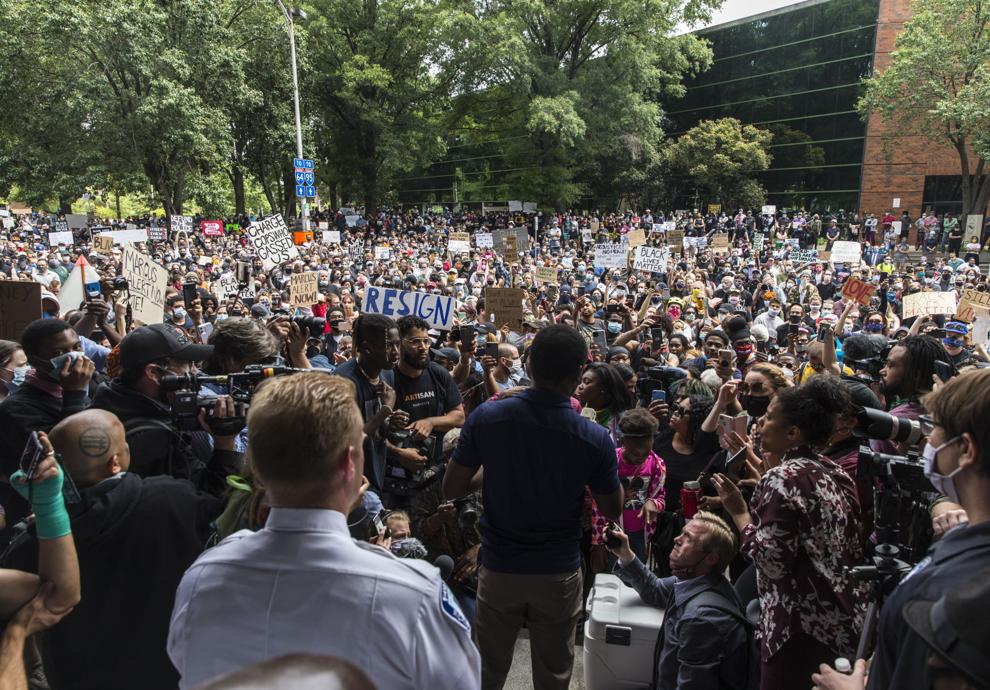 Protesters at Lee Monument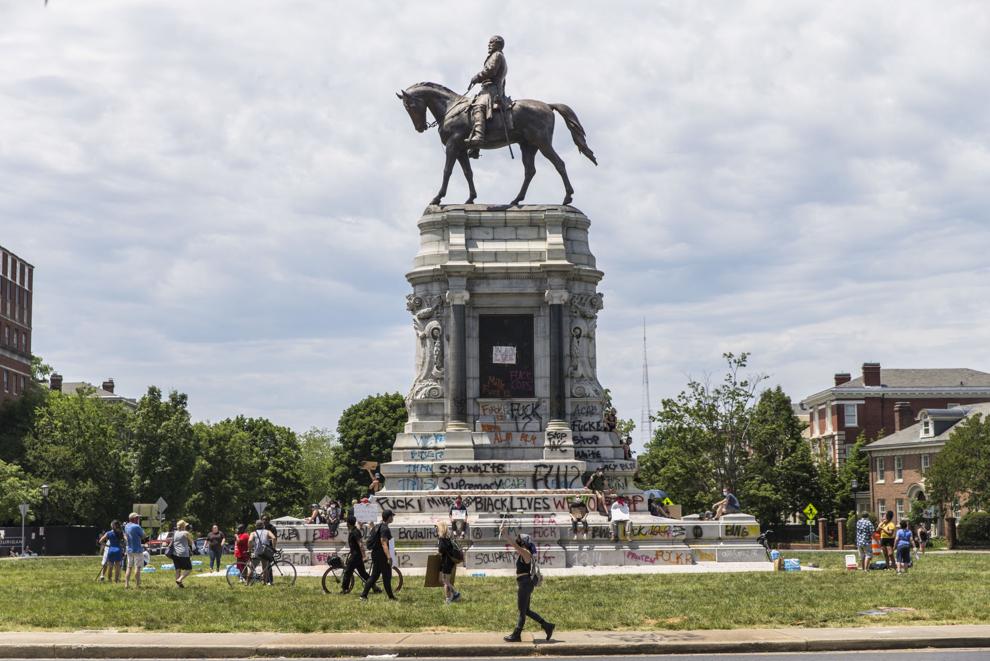 Protesters at Lee Monument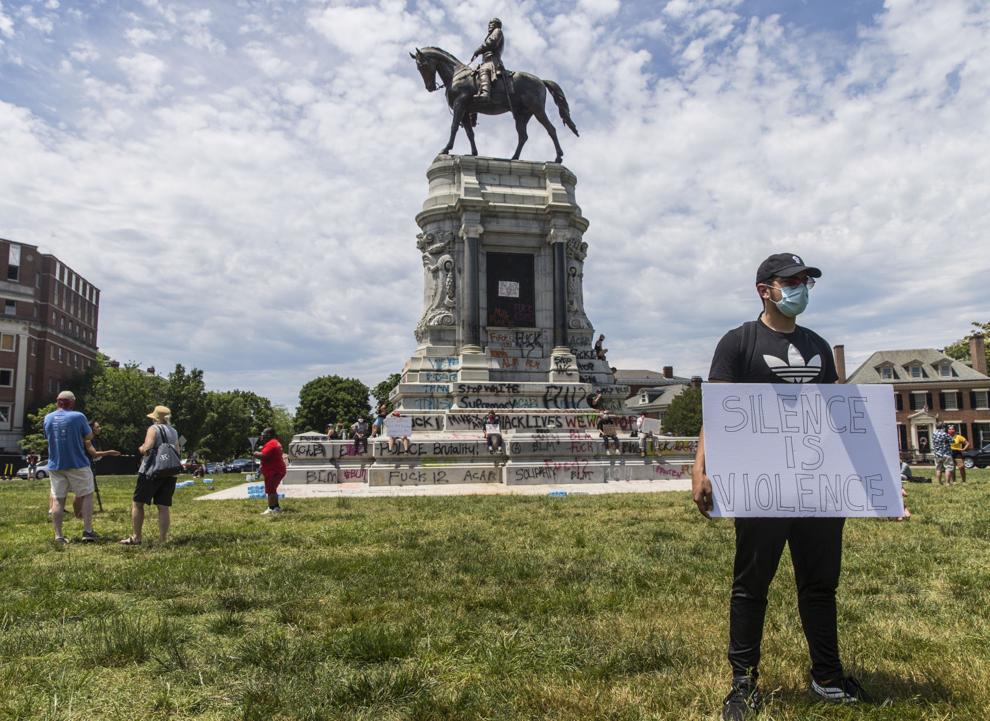 Protesters at Lee Monument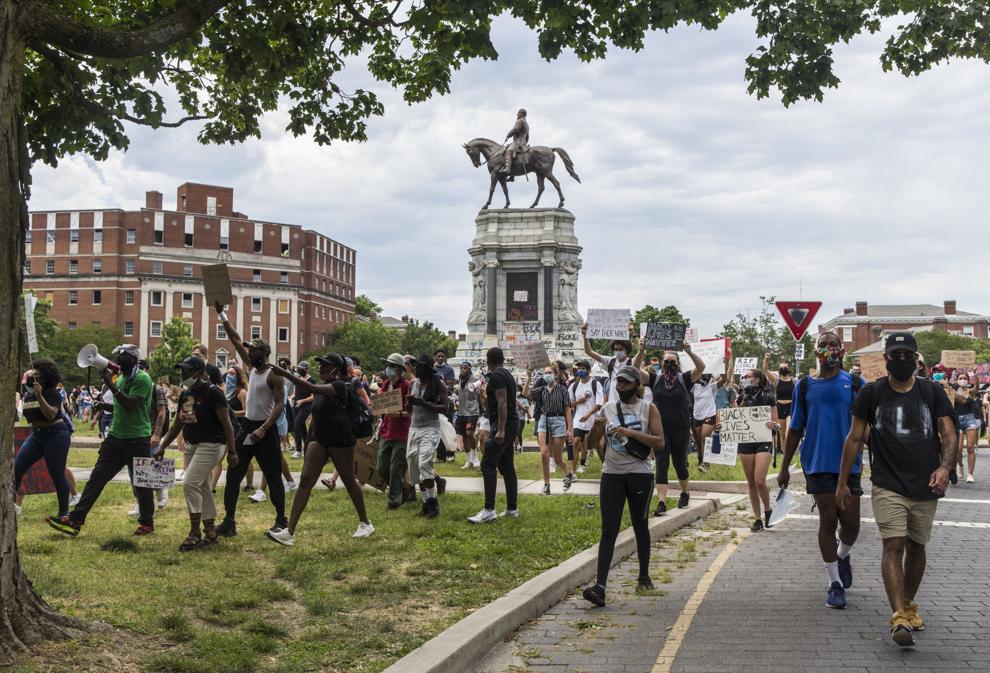 Protesters at Lee Monument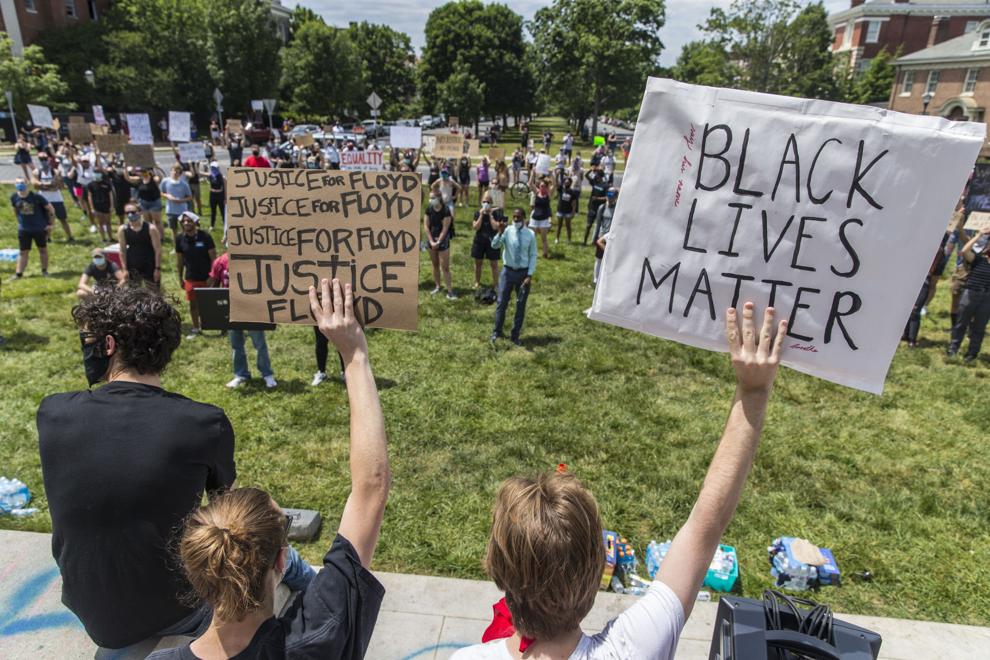 Protesters at Lee Monument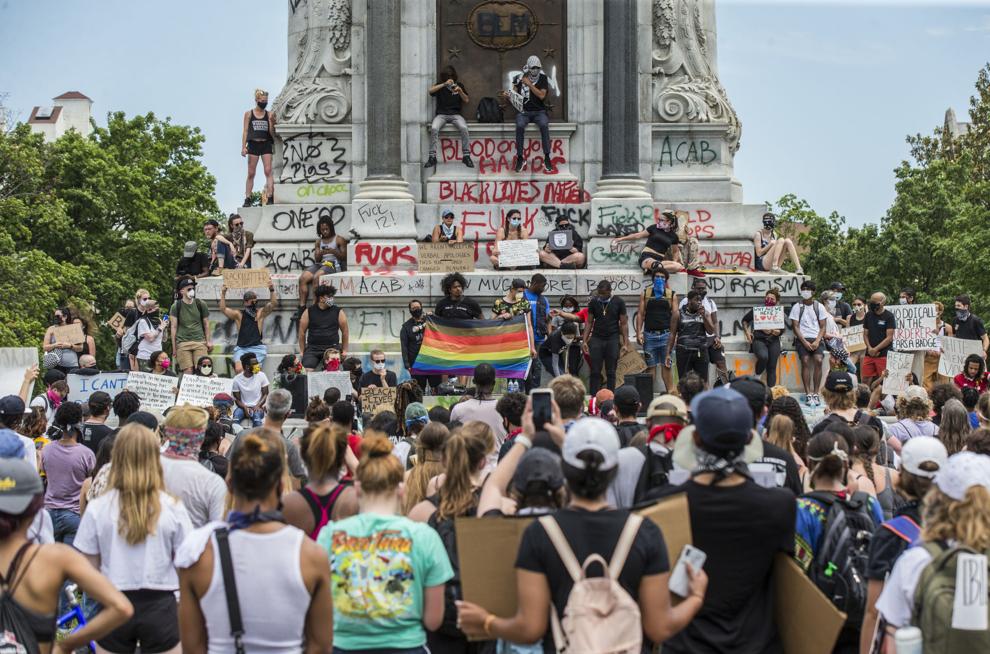 Protesters at Lee Monument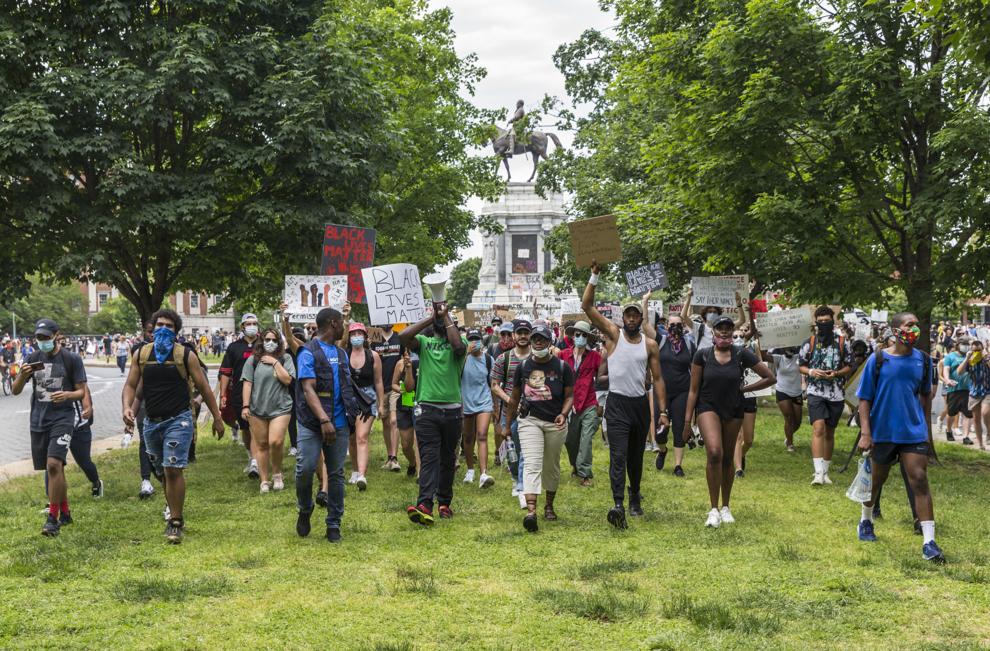 Protesters at Lee Monument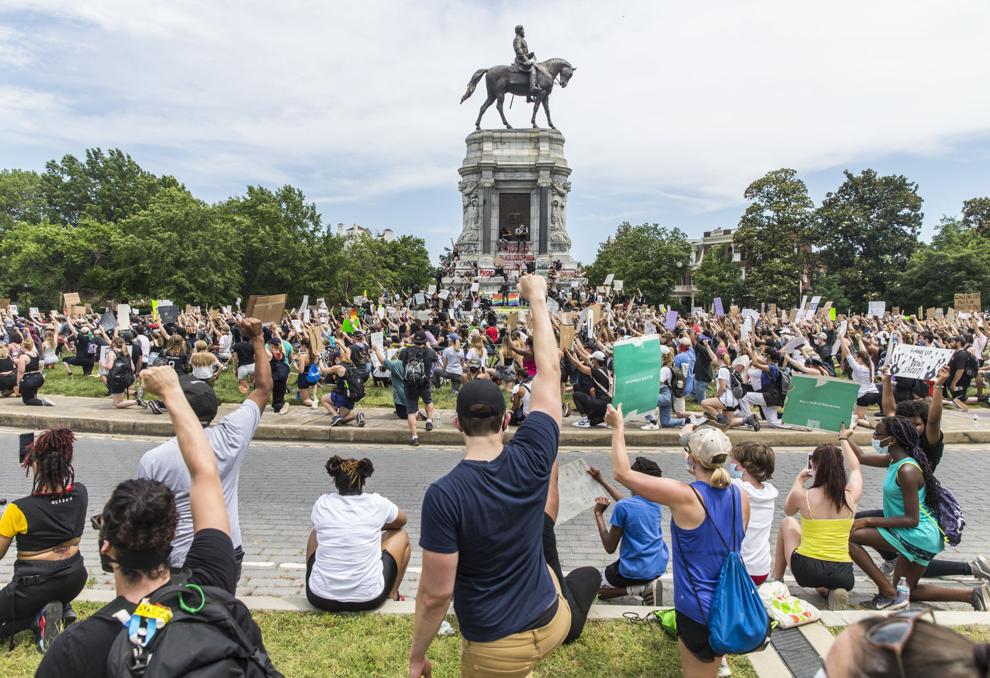 Protesters at Lee Monument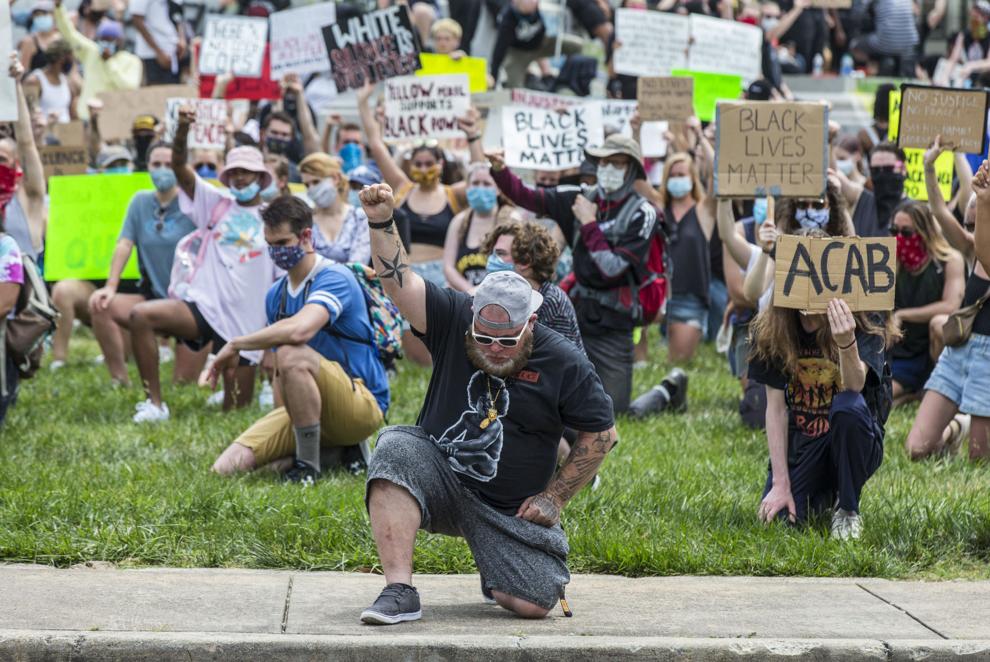 Monument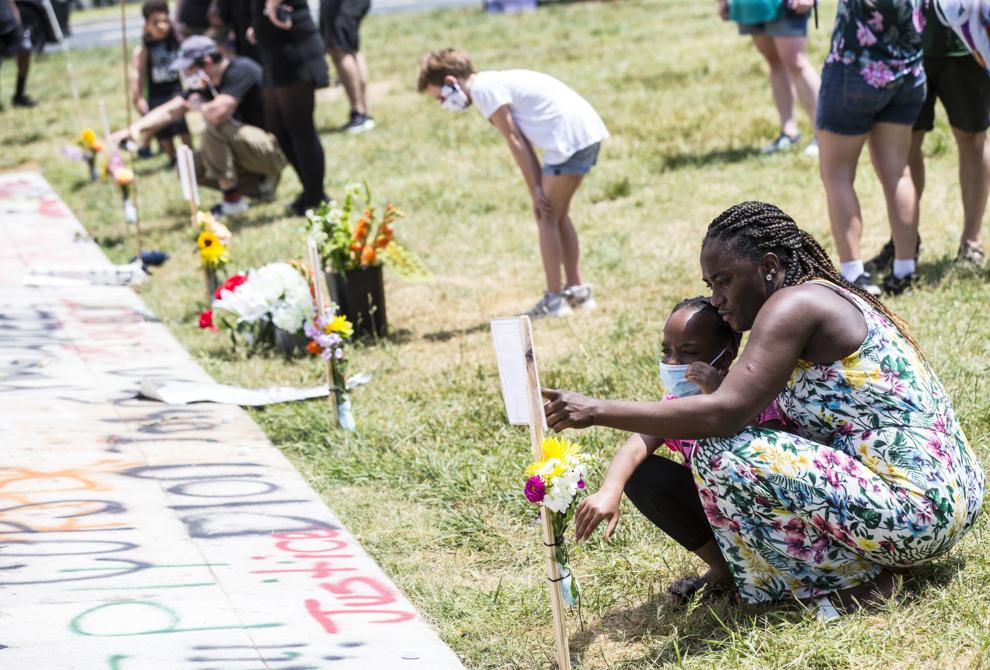 Monument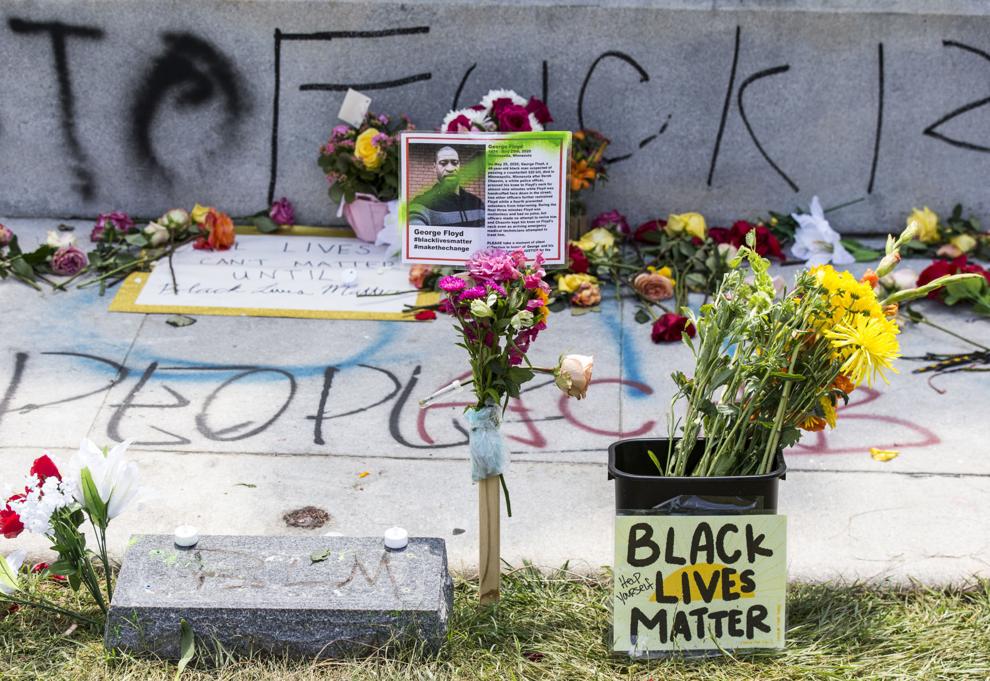 20200619_MET_LEEMONUMENT_AWE01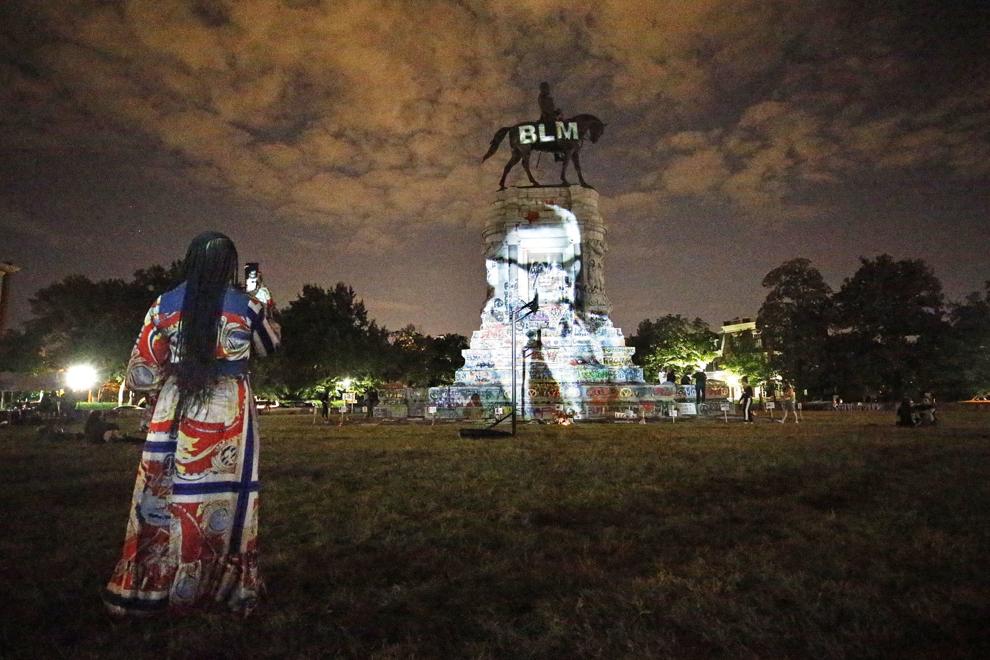 20200619_MET_LEEMONUMENT_AWE02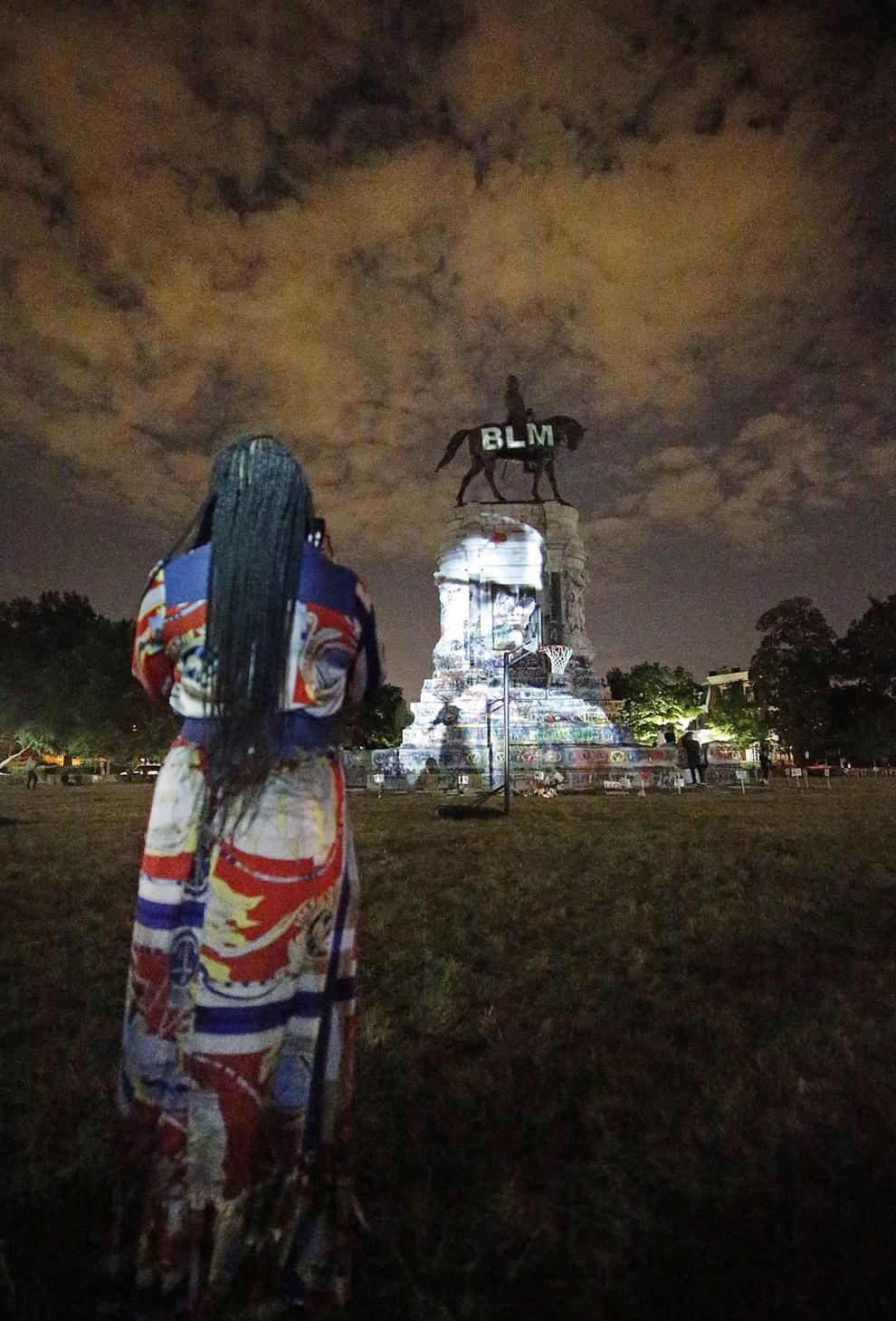 20200619_MET_LEEMONUMENT_AWE03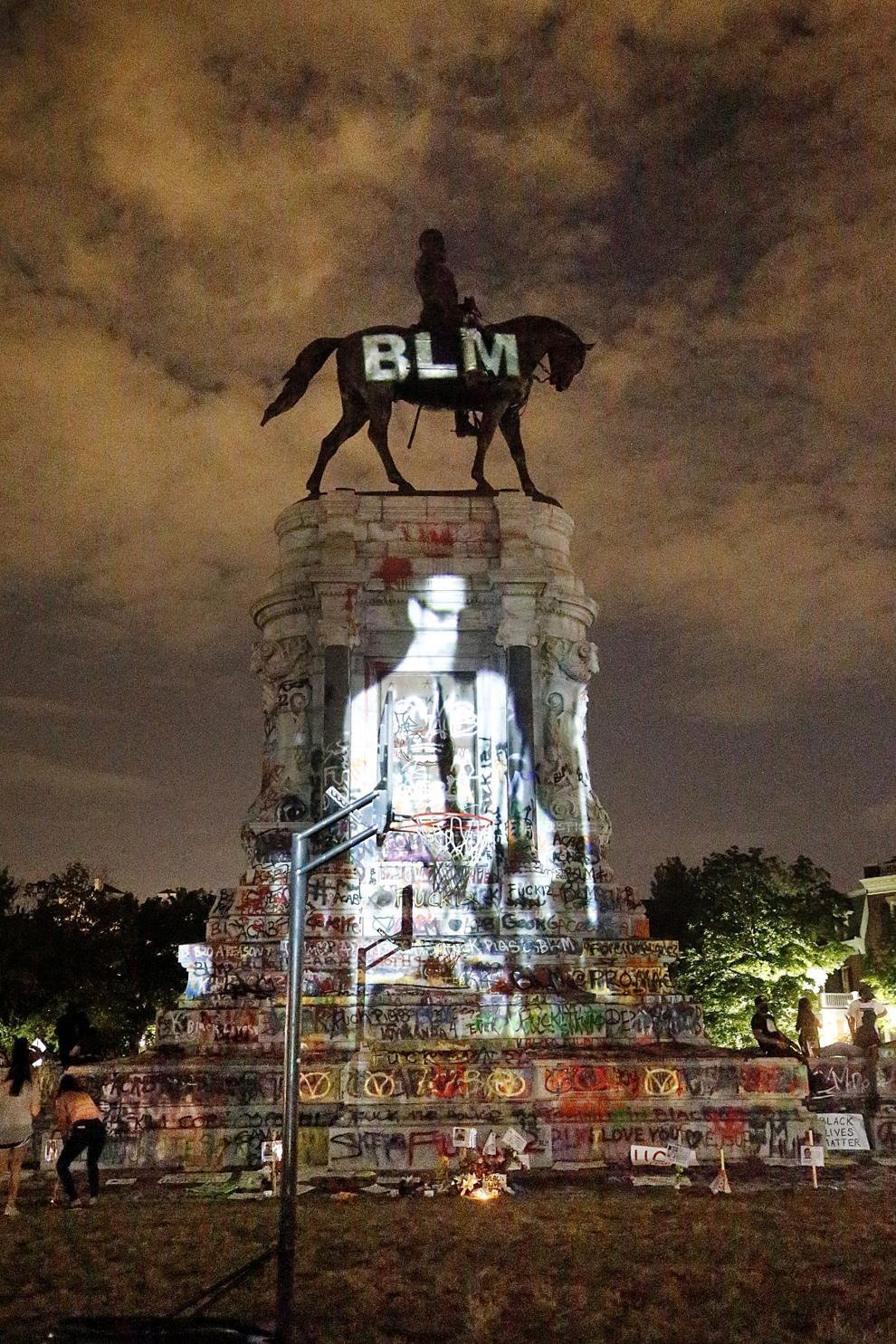 20200620_MET_LEEVIGIL_JM04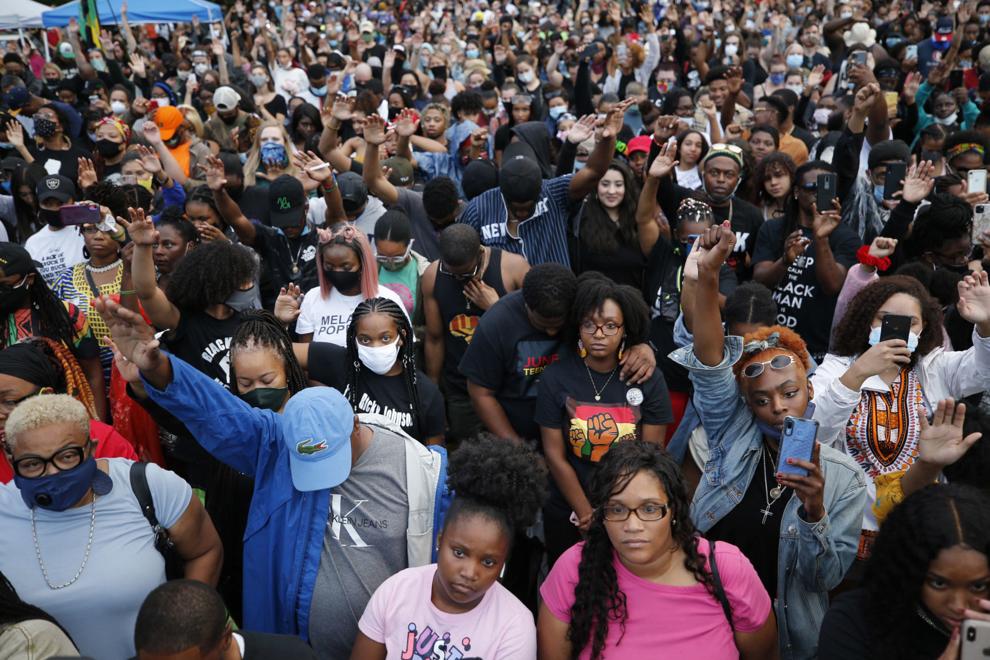 20200620_MET_LEEVIGIL_JM08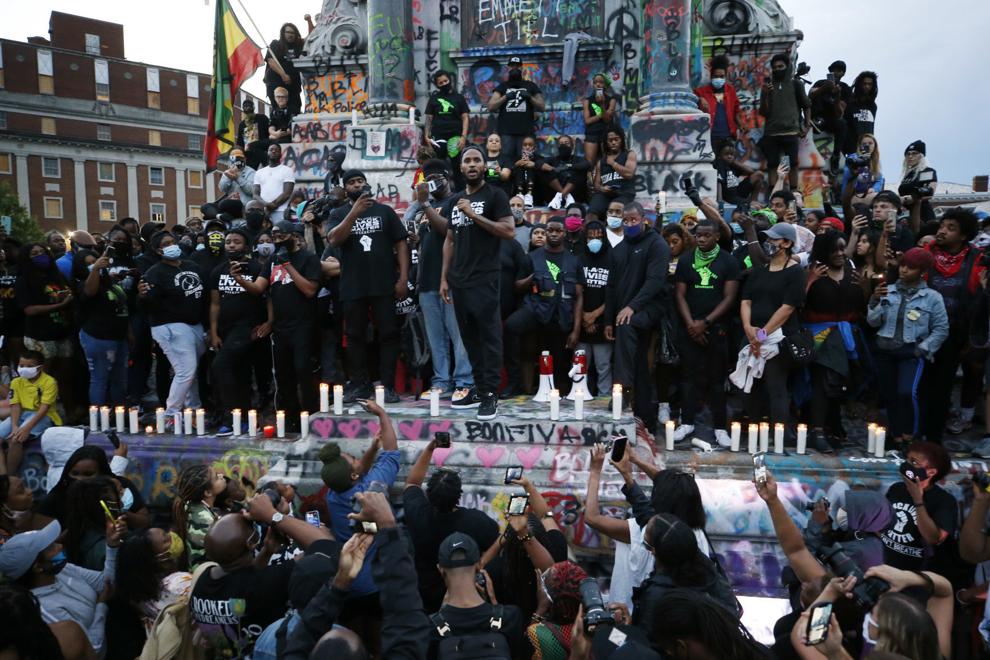 20200620_MET_LEEVIGIL_JM10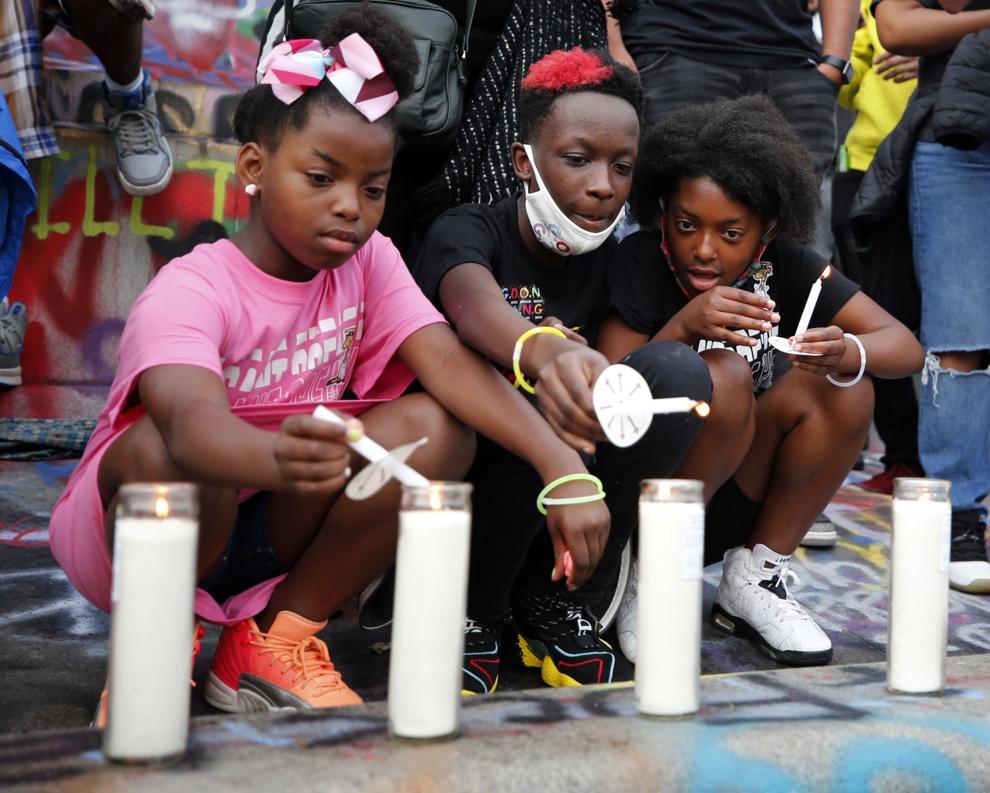 20200620_MET_JUNETEENTH_AWE01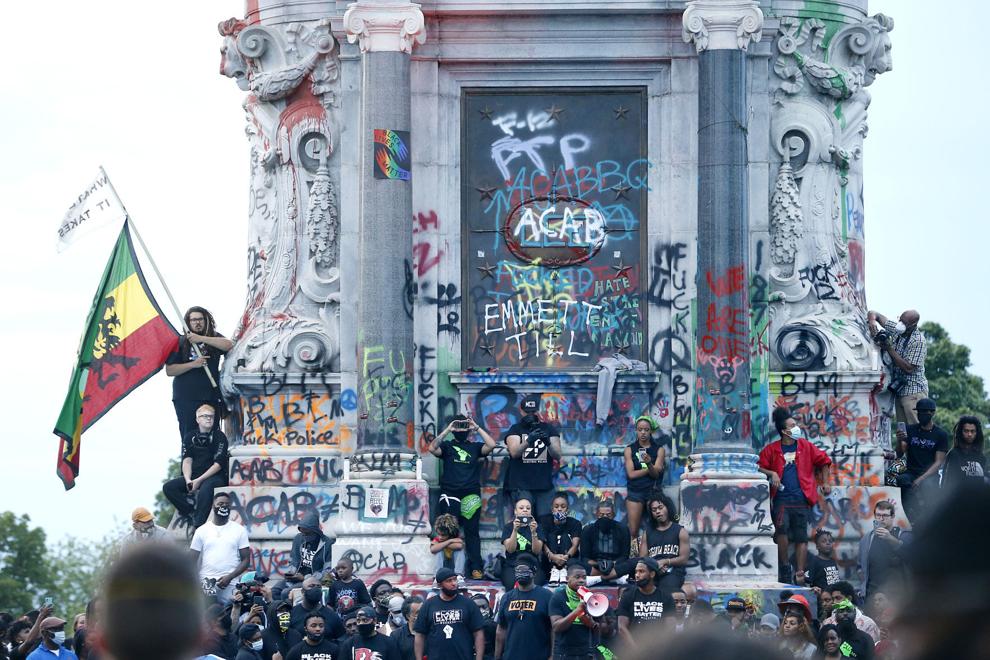 Lee Monument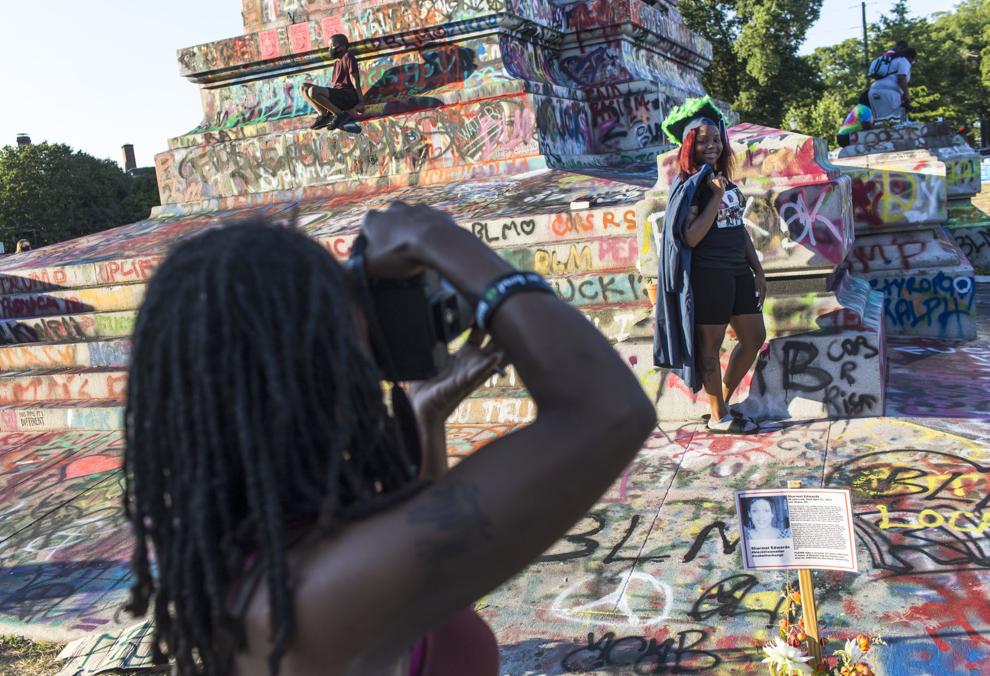 Dustin Klein, projectionist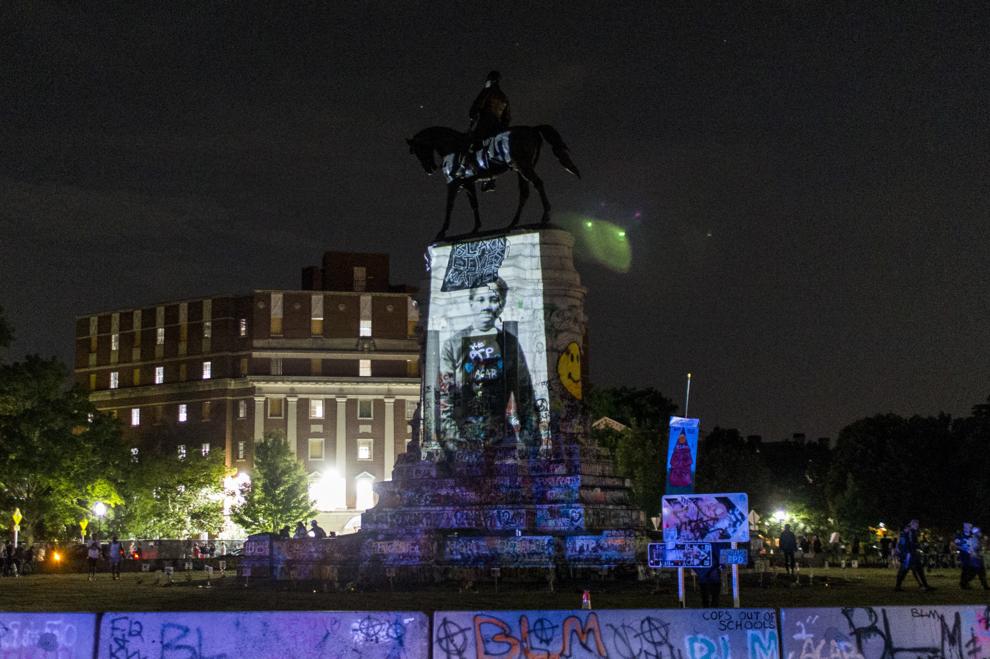 Dustin Klein, projectionist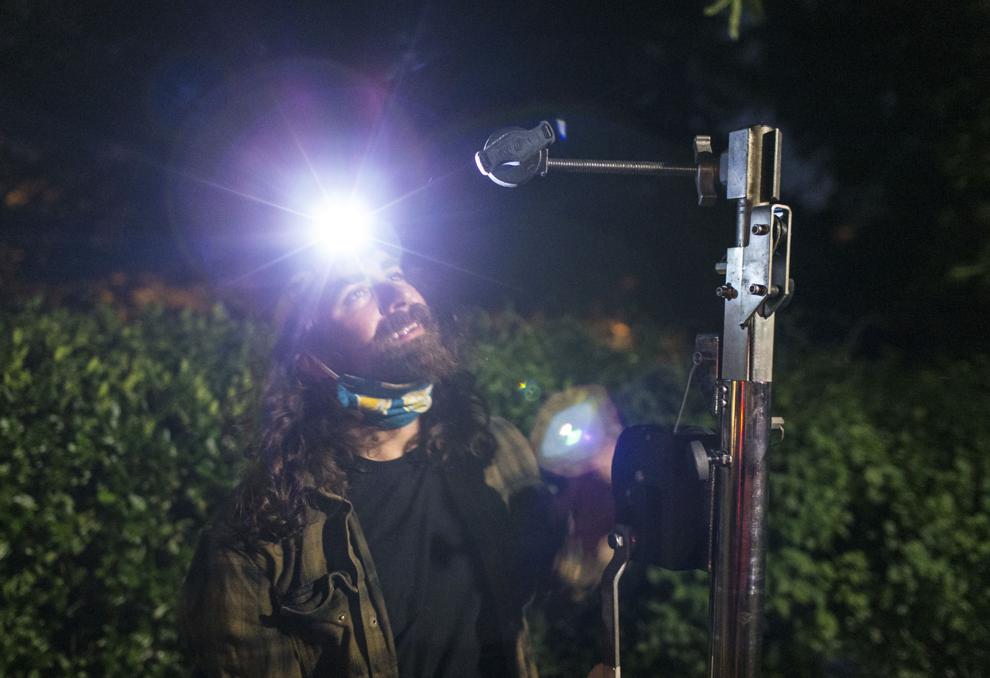 Dustin Klein, projectionist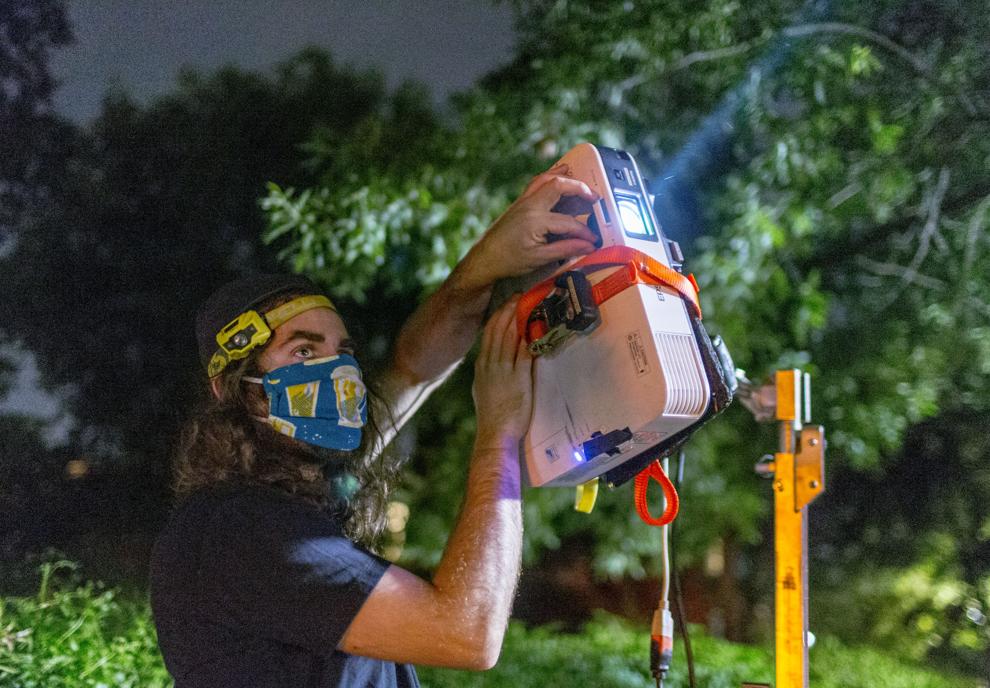 Clergy Action RVA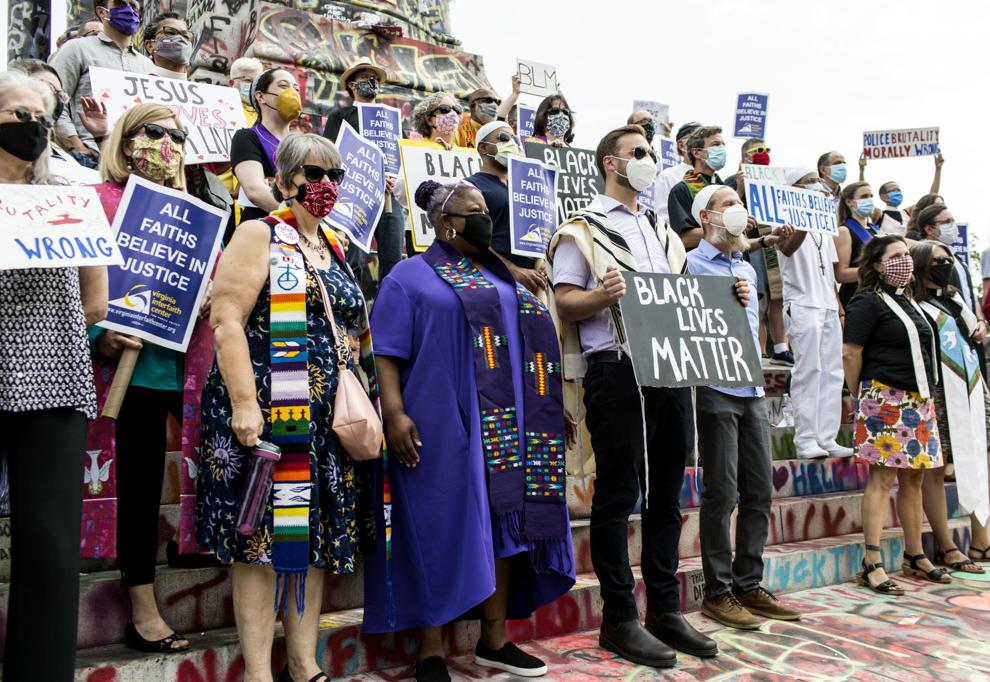 Wildline at the Lee monument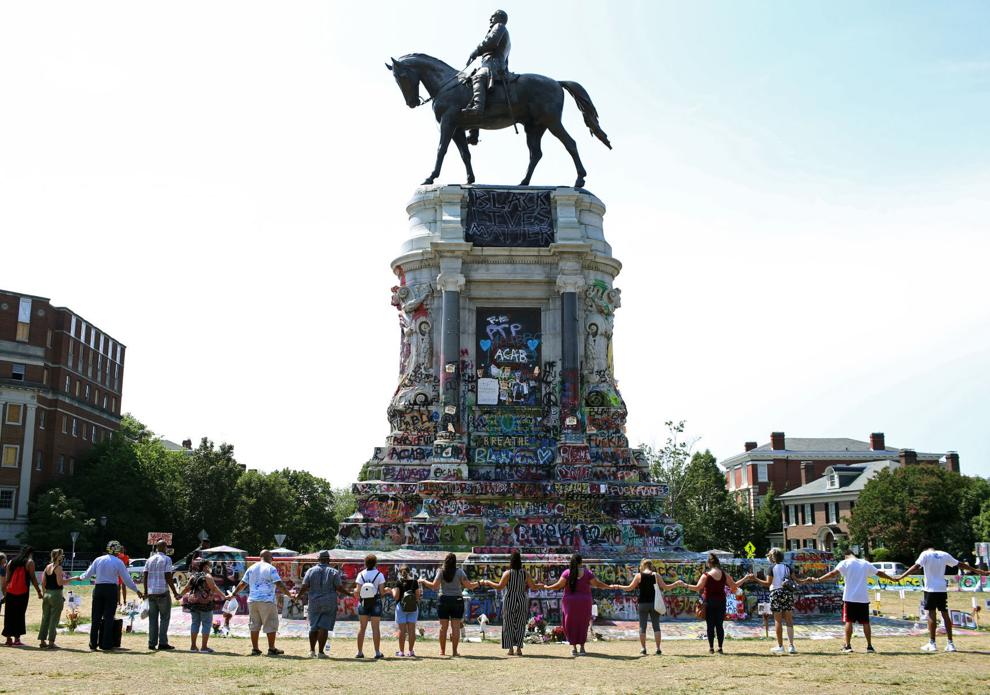 Dustin Klein, projectionist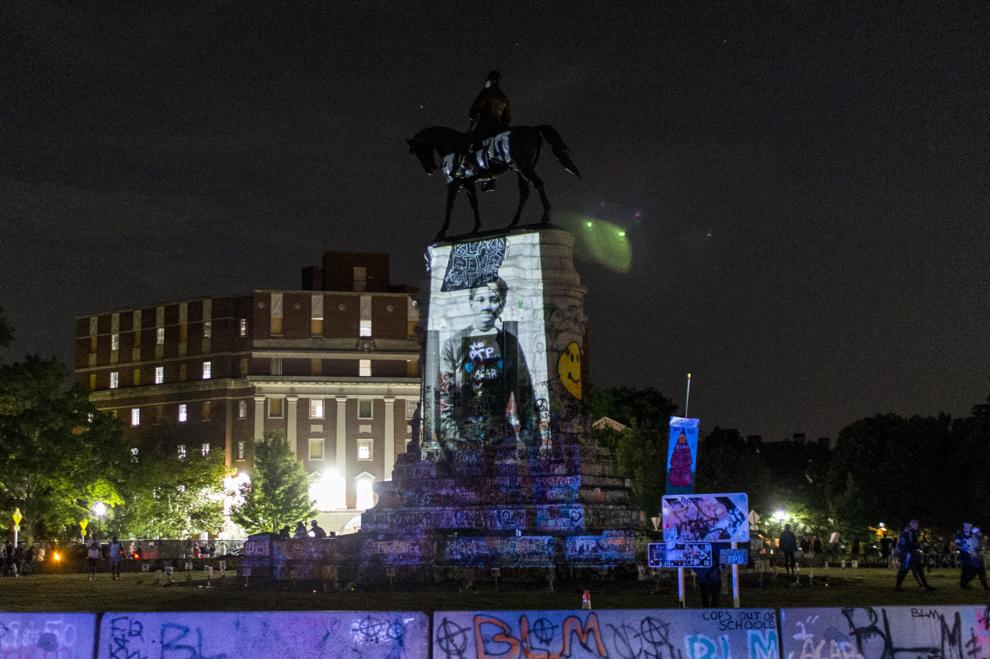 At the Lee monument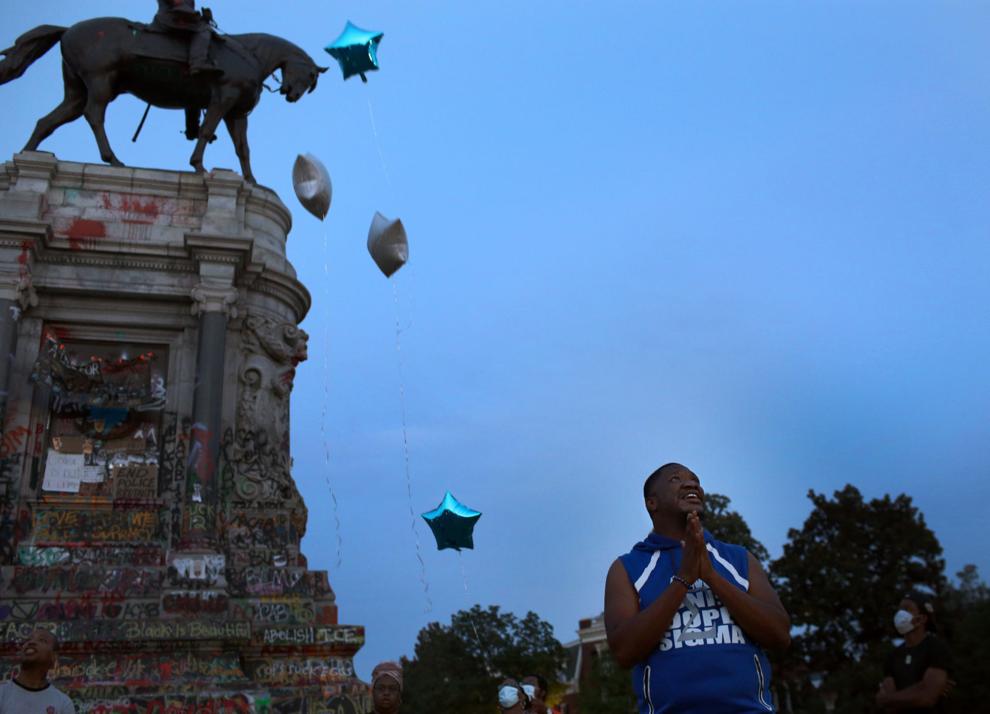 At the Lee monument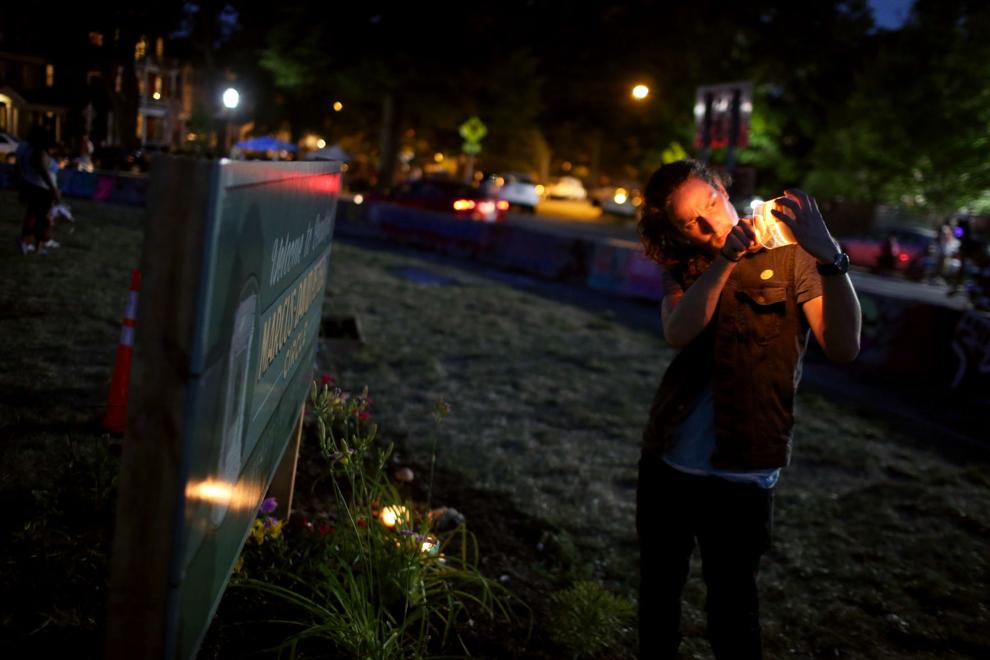 Print making at the circle of Lee monument
Aerial photo of Robert E. Lee statue on Monument Avenue
Aerial photo of Robert E. Lee statue on Monument Avenue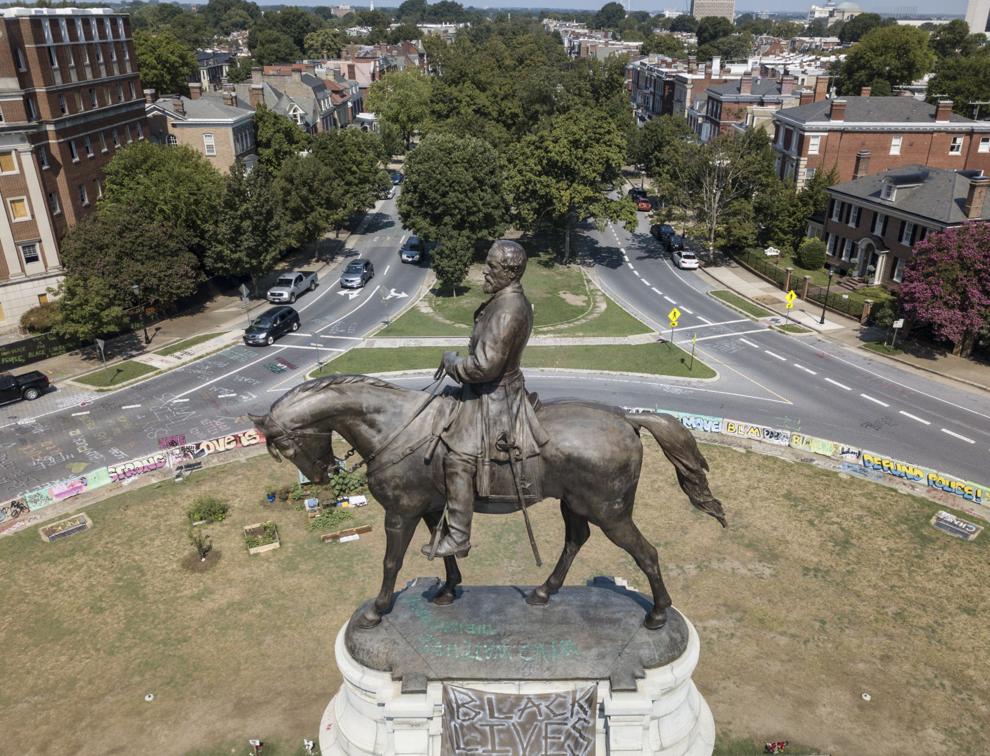 Aerial photo of Robert E. Lee statue on Monument Avenue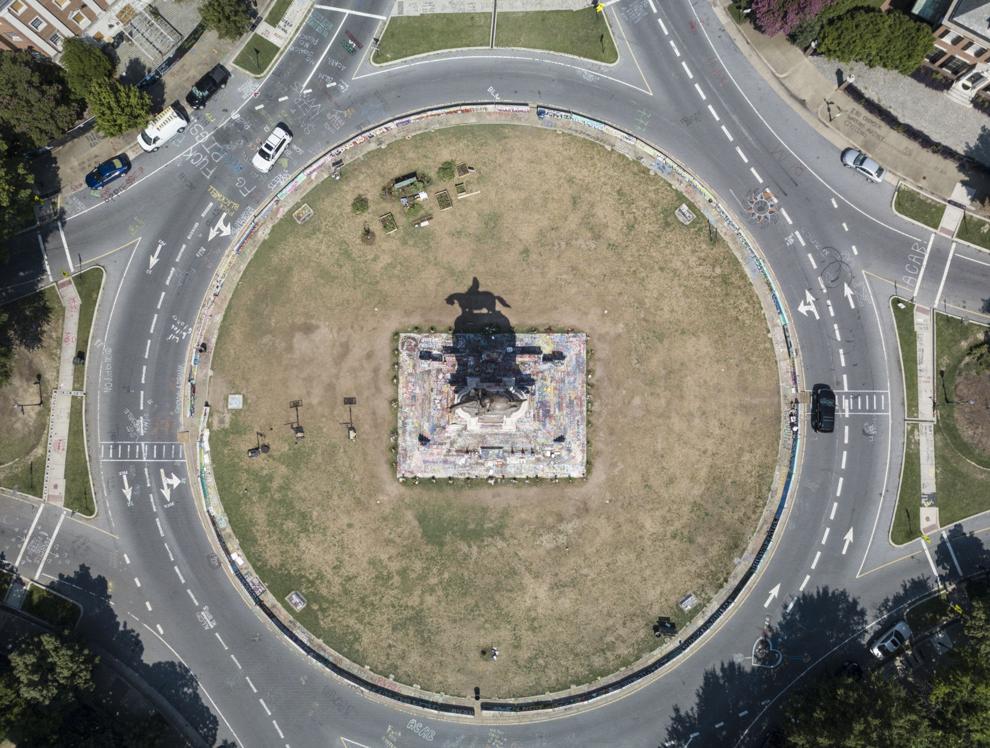 Aerial photo of Robert E. Lee statue on Monument Avenue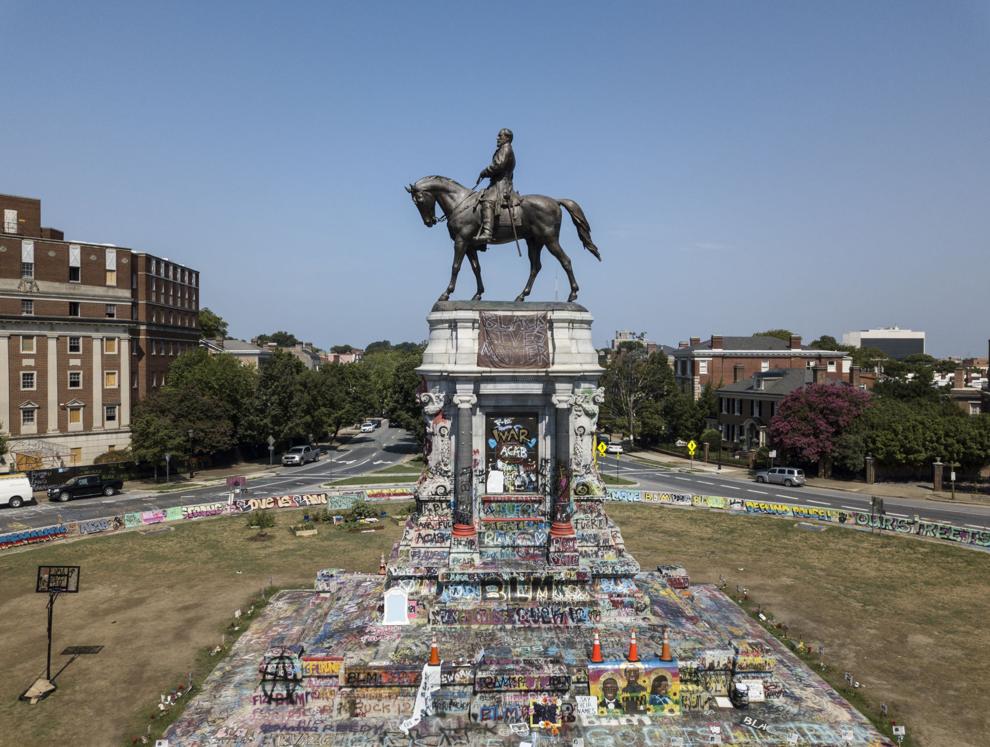 Marcus-David Peters sign removed from the circle around Lee statue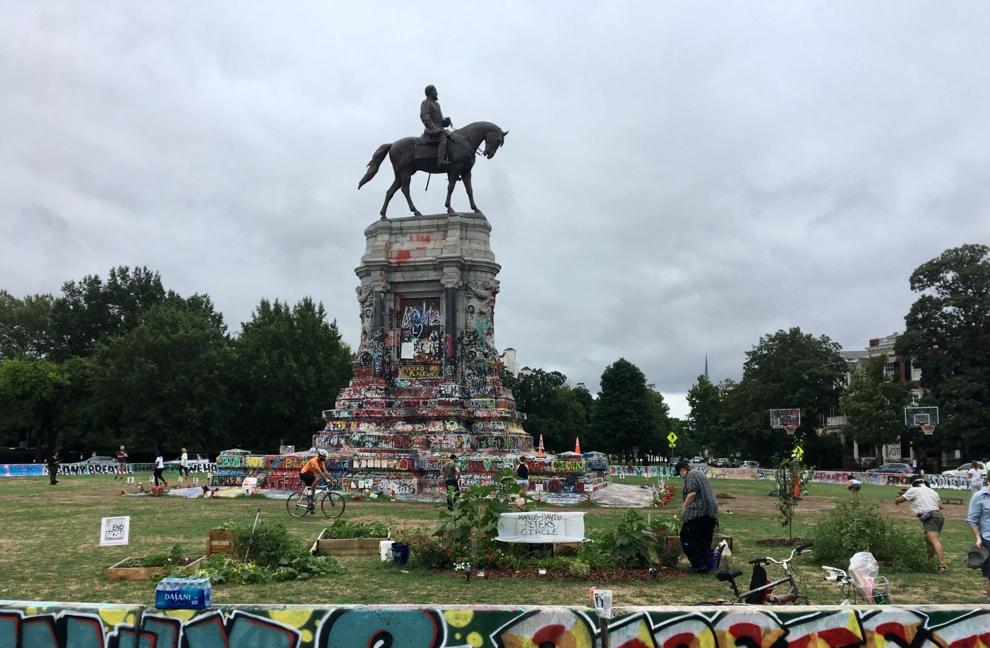 202008XX_MET_MDPCSIGN_AWE02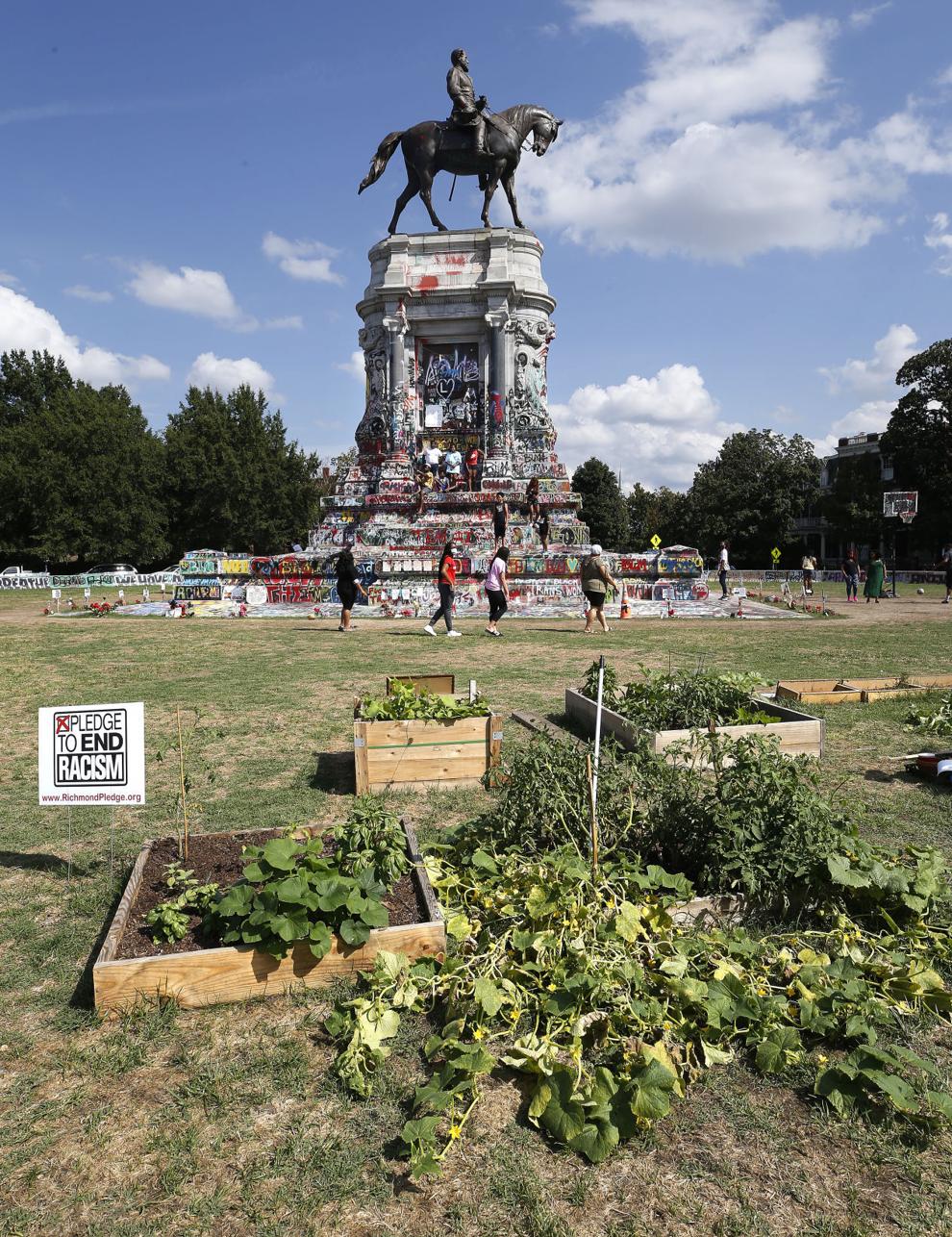 20200825_MET_STATUE_BB01

20200825_MET_STATUE_BB02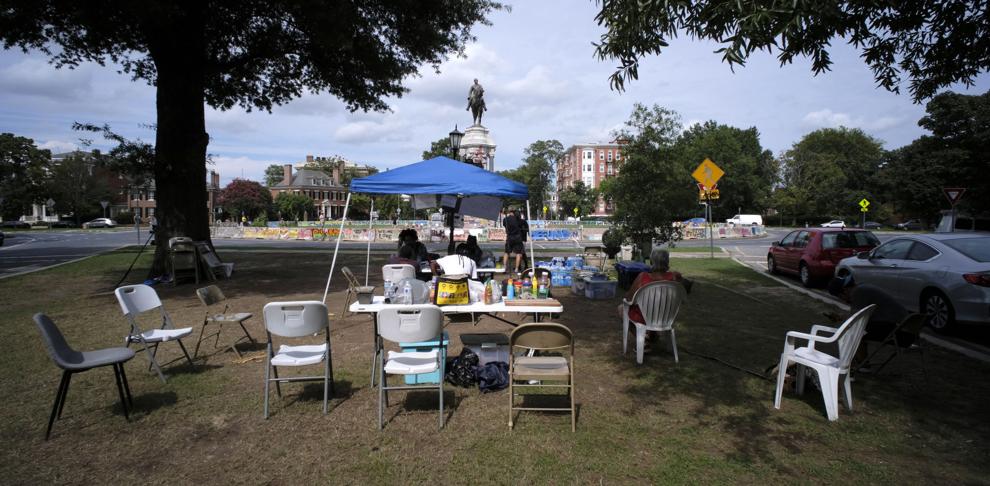 20200825_MET_STATUE_BB03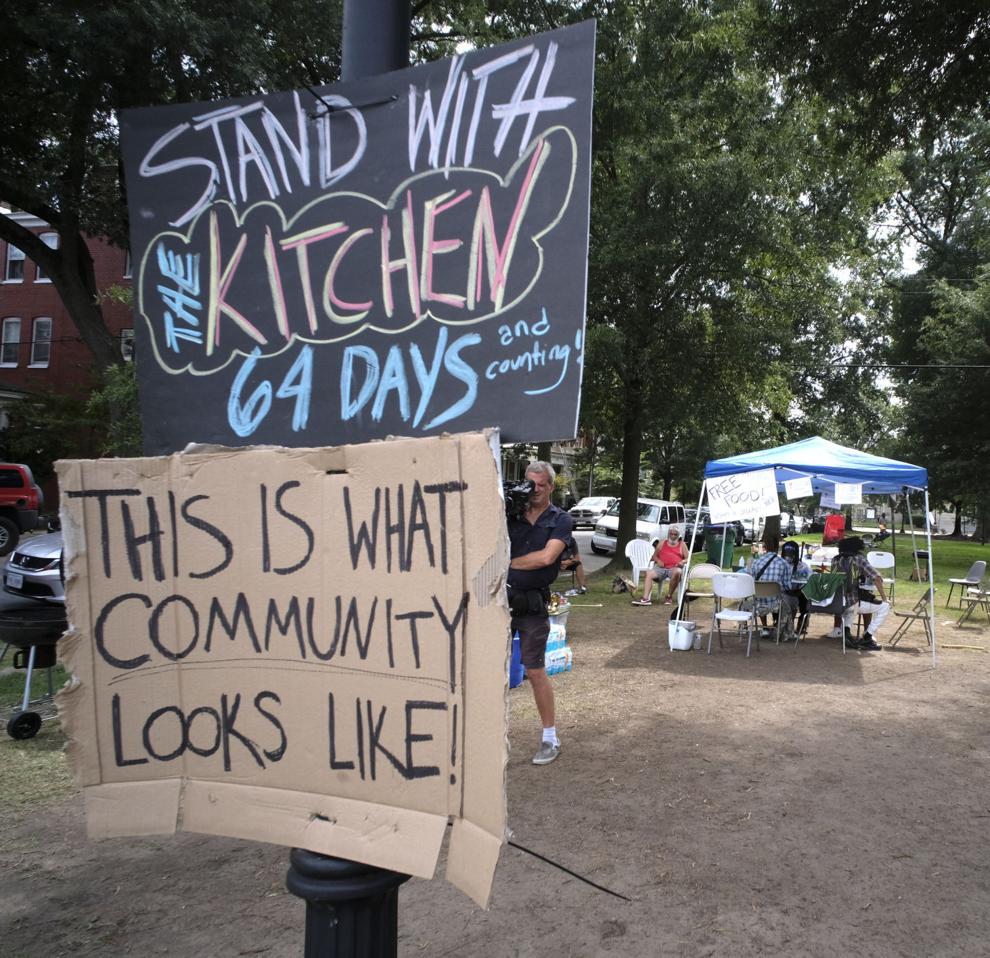 20200825_MET_STATUE_BB04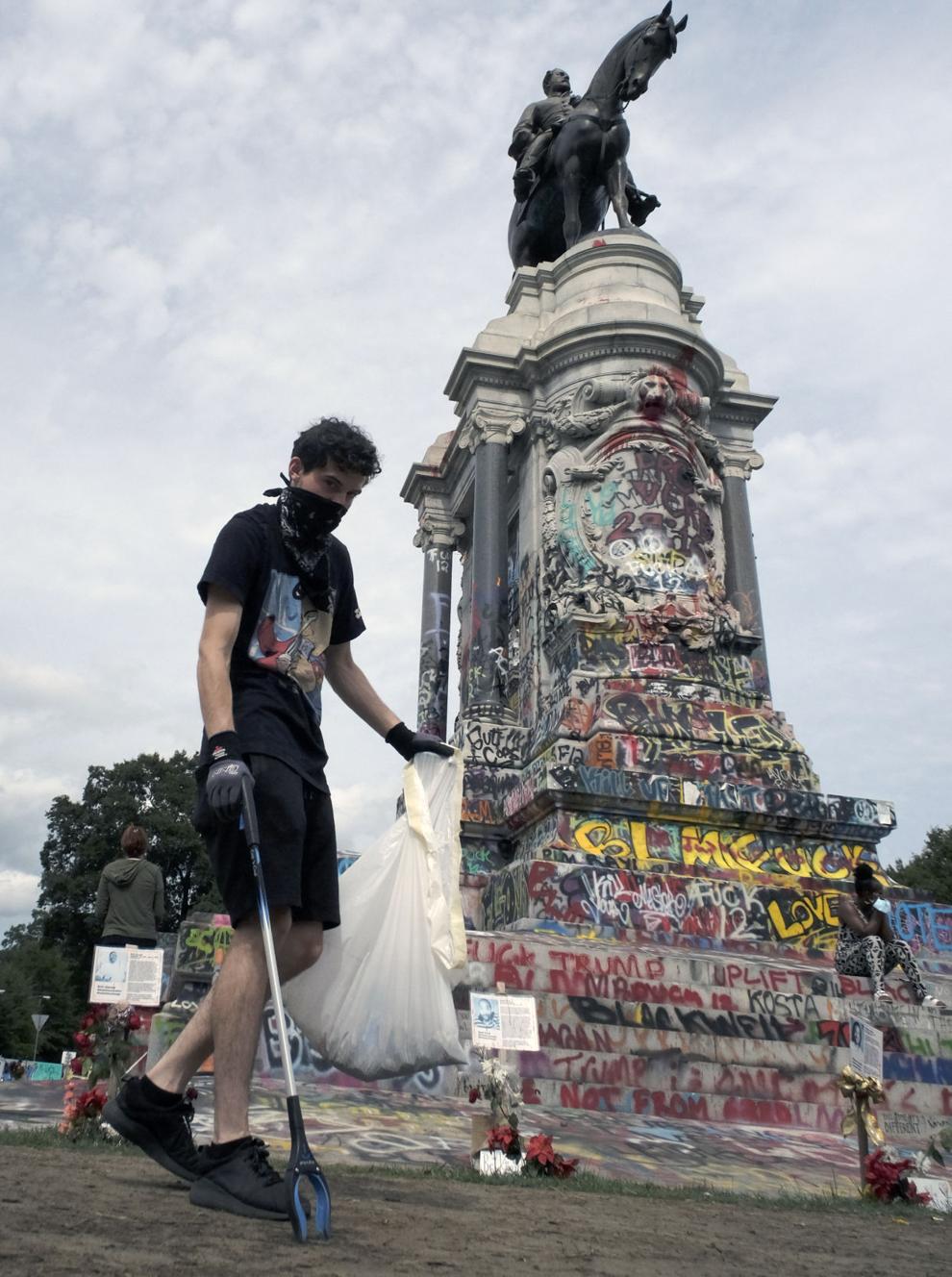 20200825_MET_STATUE_BB05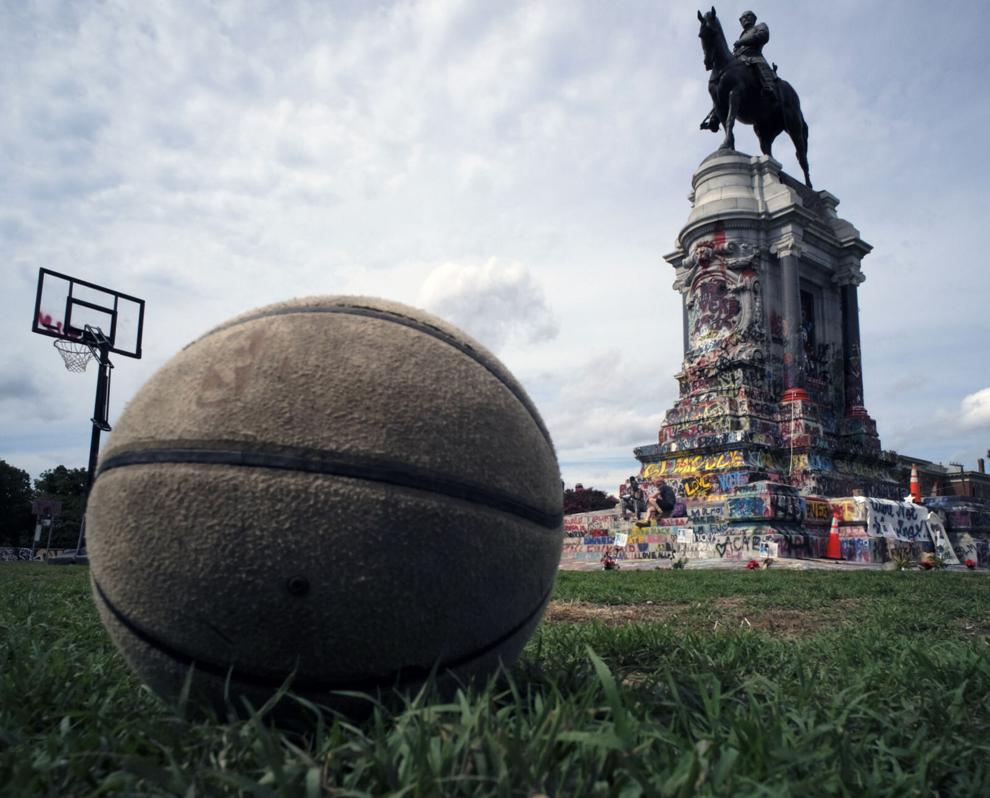 20200825_MET_STATUE_BB01
20200825_MET_STATUE_BB02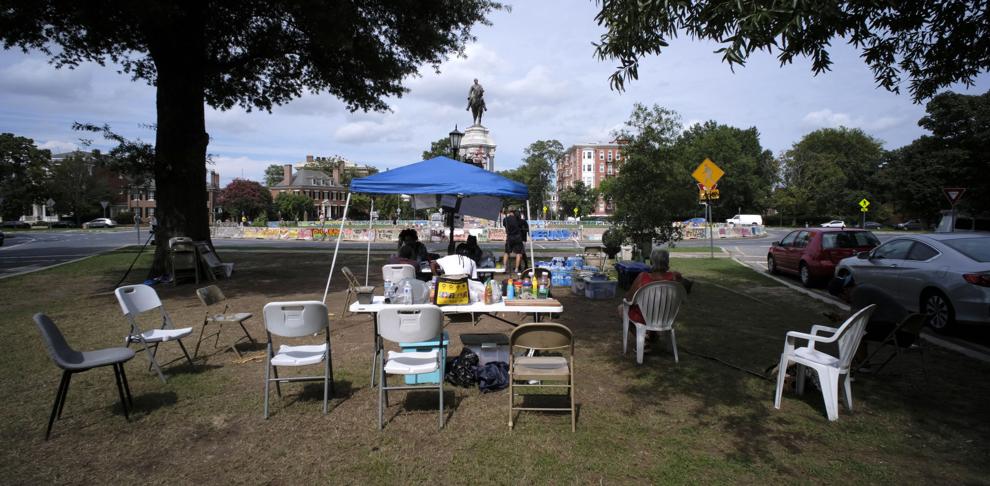 20200825_MET_STATUE_BB03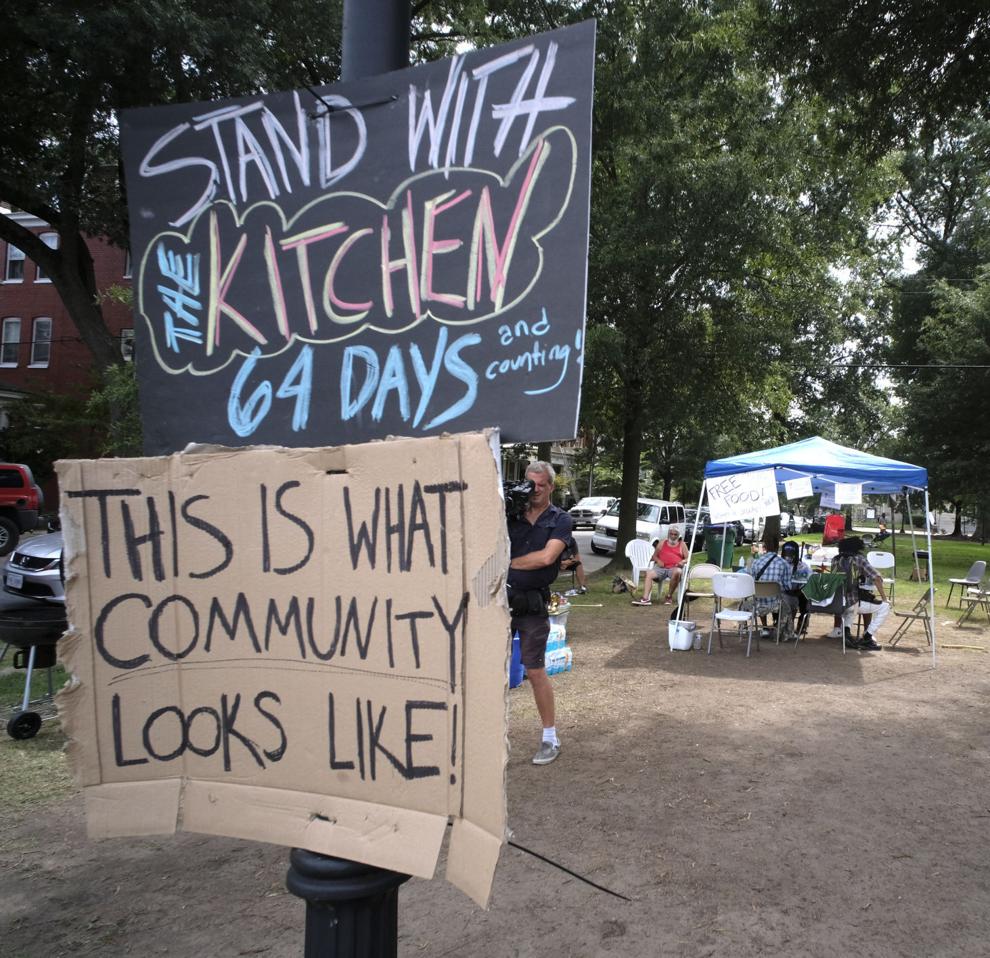 20200825_MET_STATUE_BB04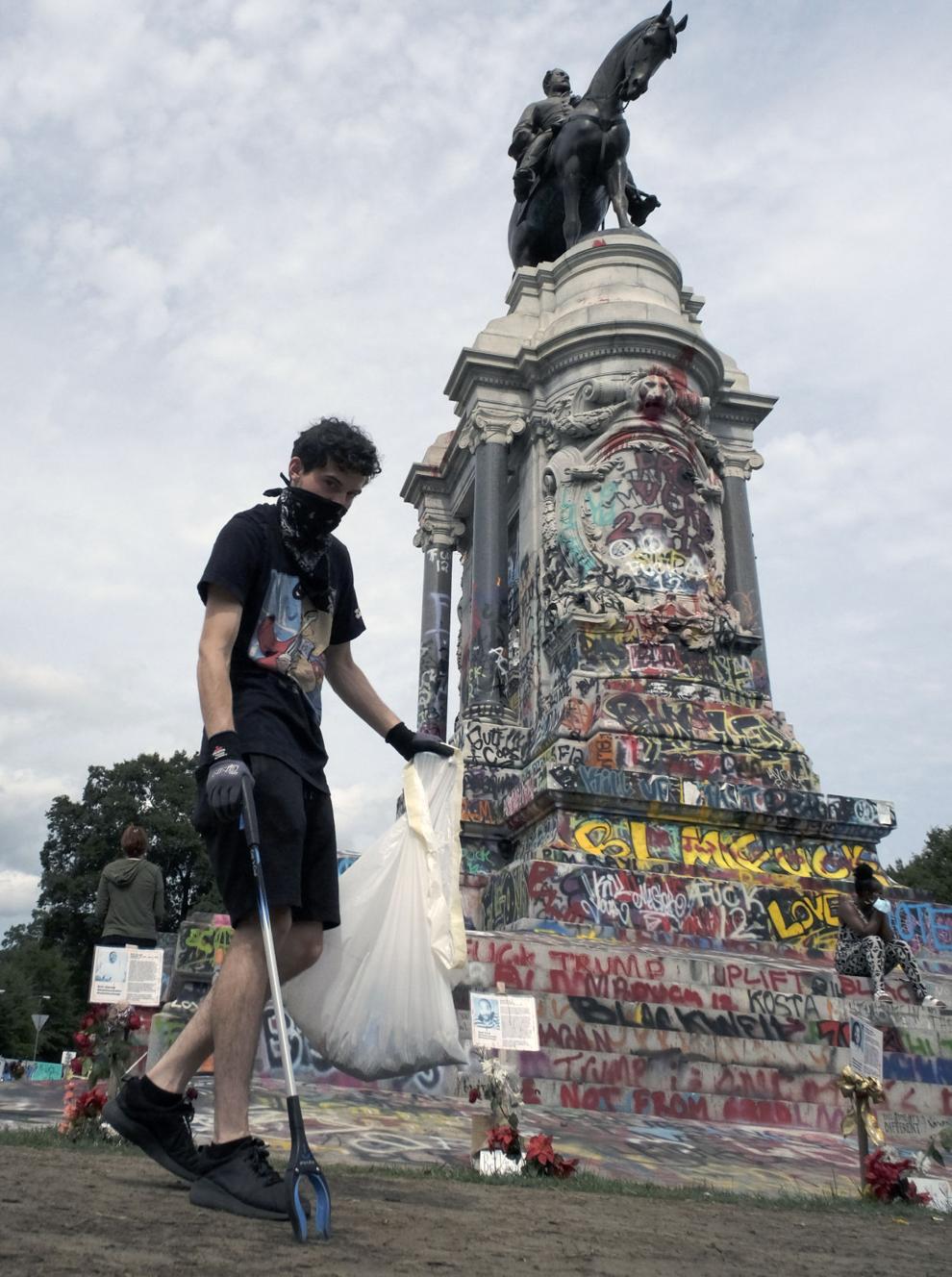 20200825_MET_STATUE_BB05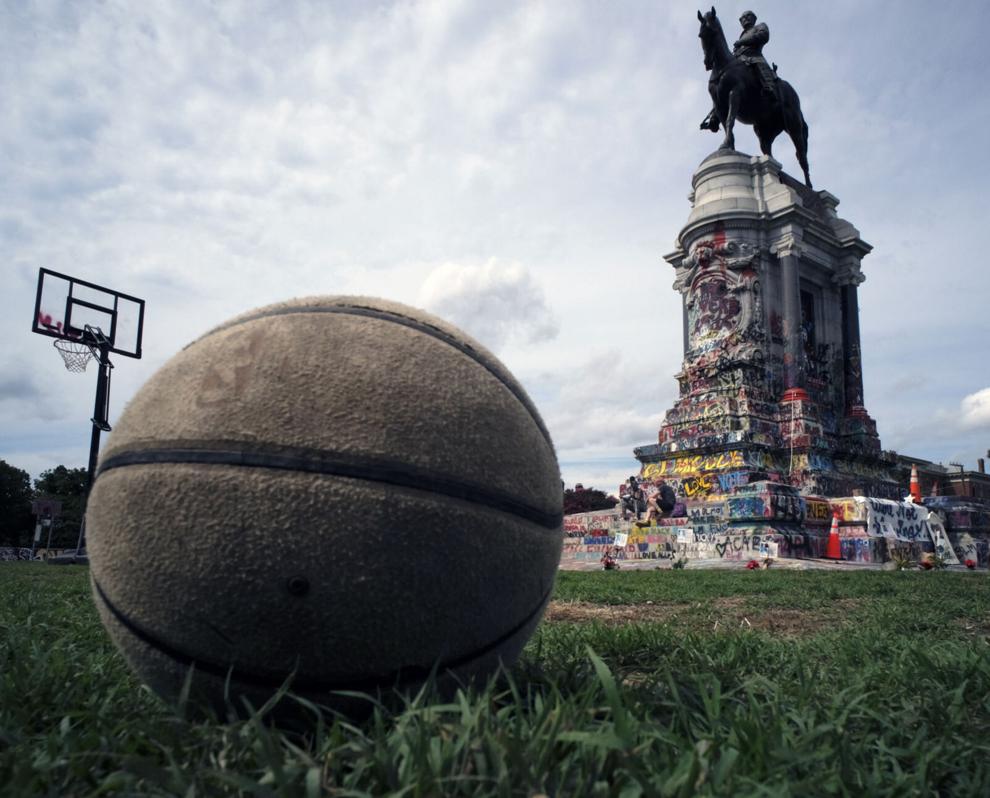 20200605_MET_LEE STATUE_AWE01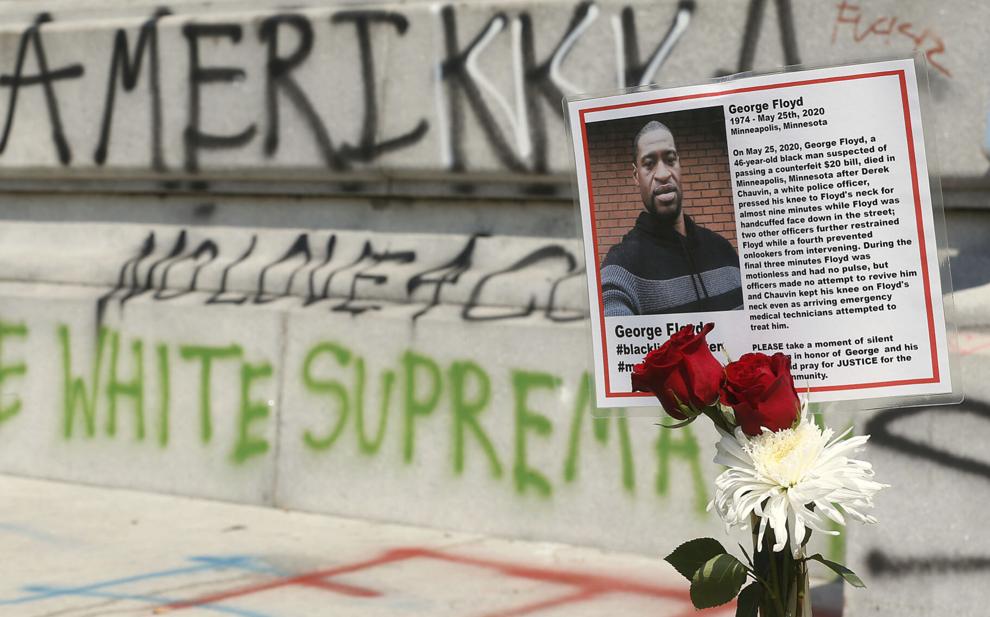 Lee After Sunset_JW24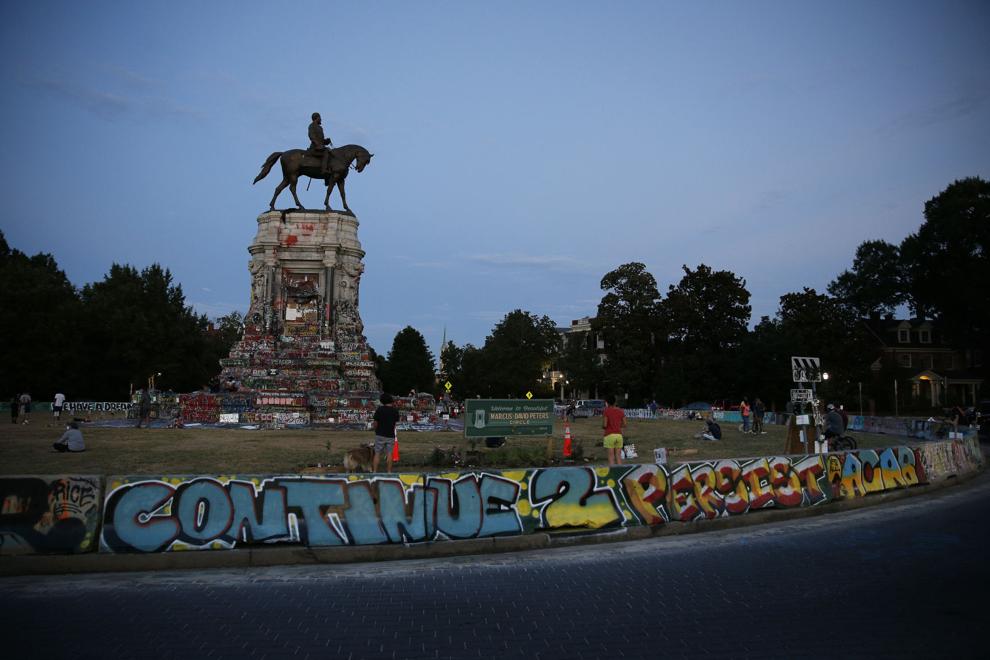 20200702_MET_SITIN_AWE05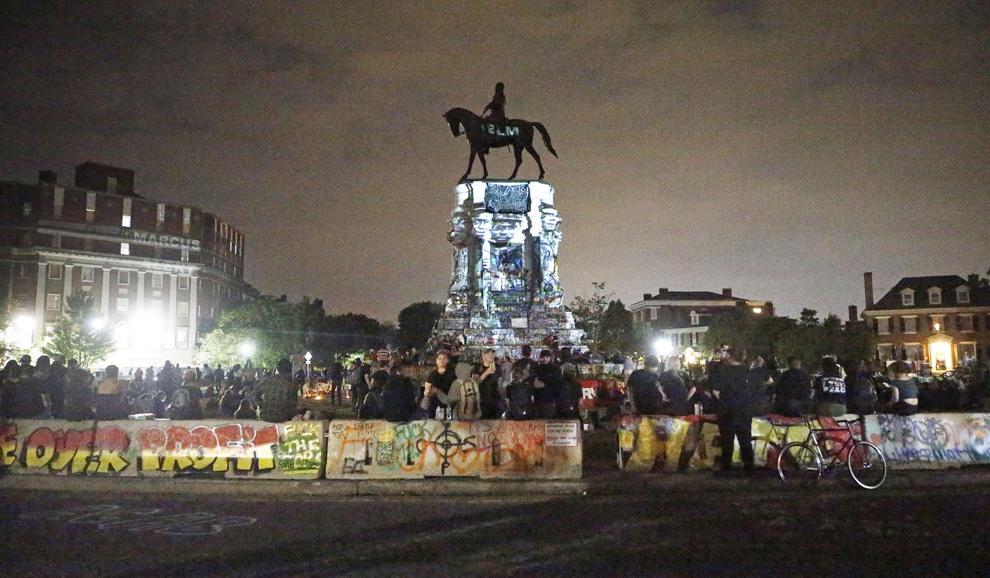 20200718_MET_PROTEST_AWE04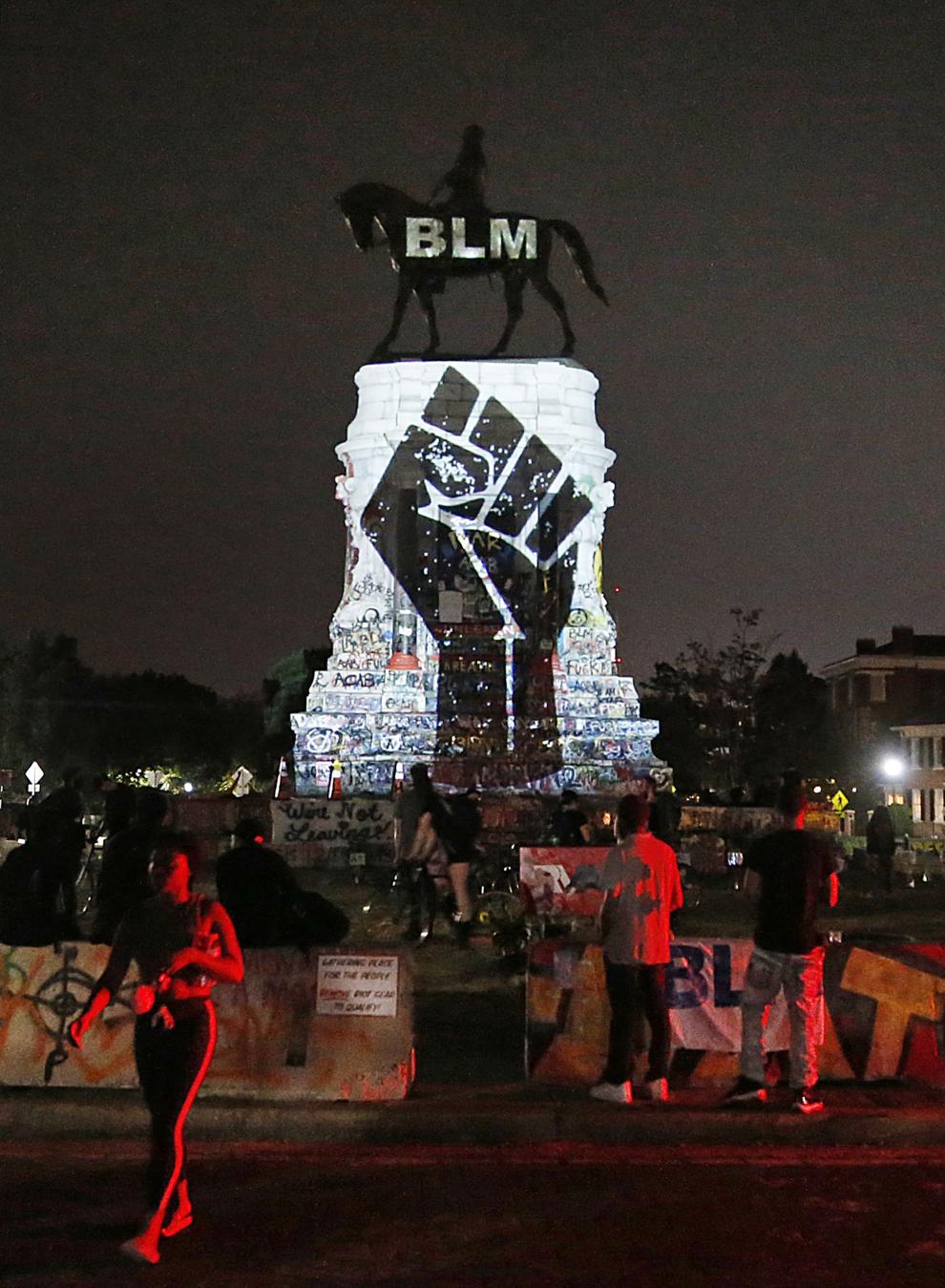 Lee After Sunset_JW16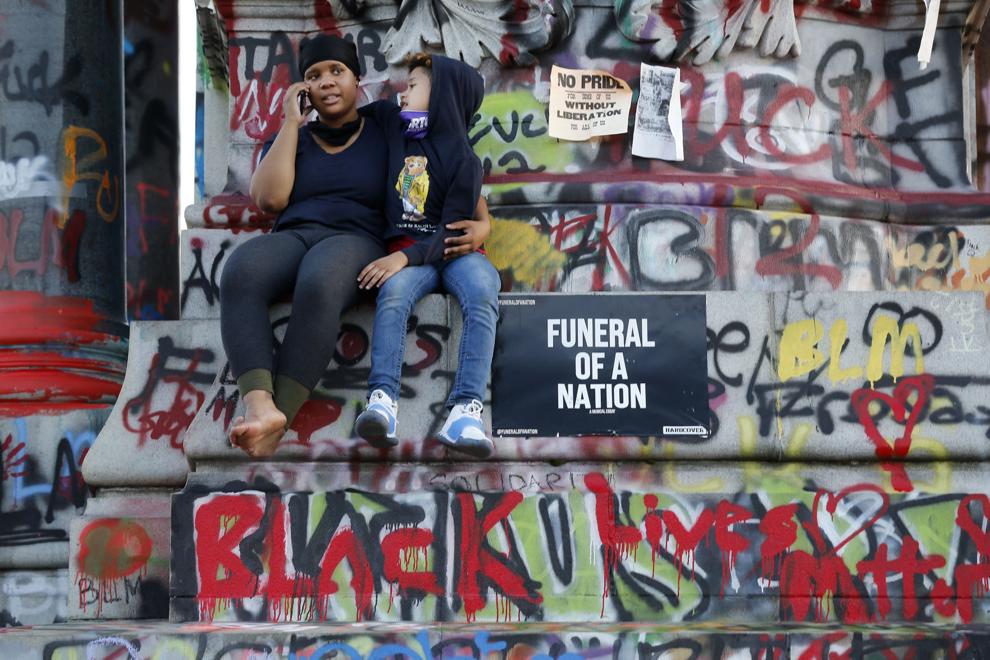 Lee After Sunset_JW01
Lee After Sunset_JW21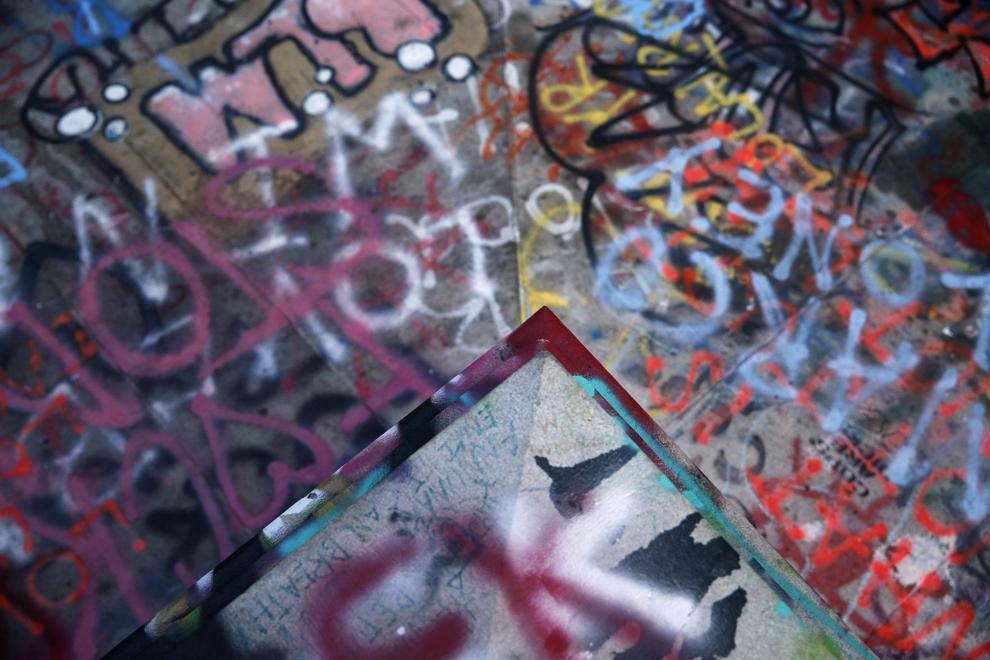 Aerial photo of Robert E. Lee statue on Monument Avenue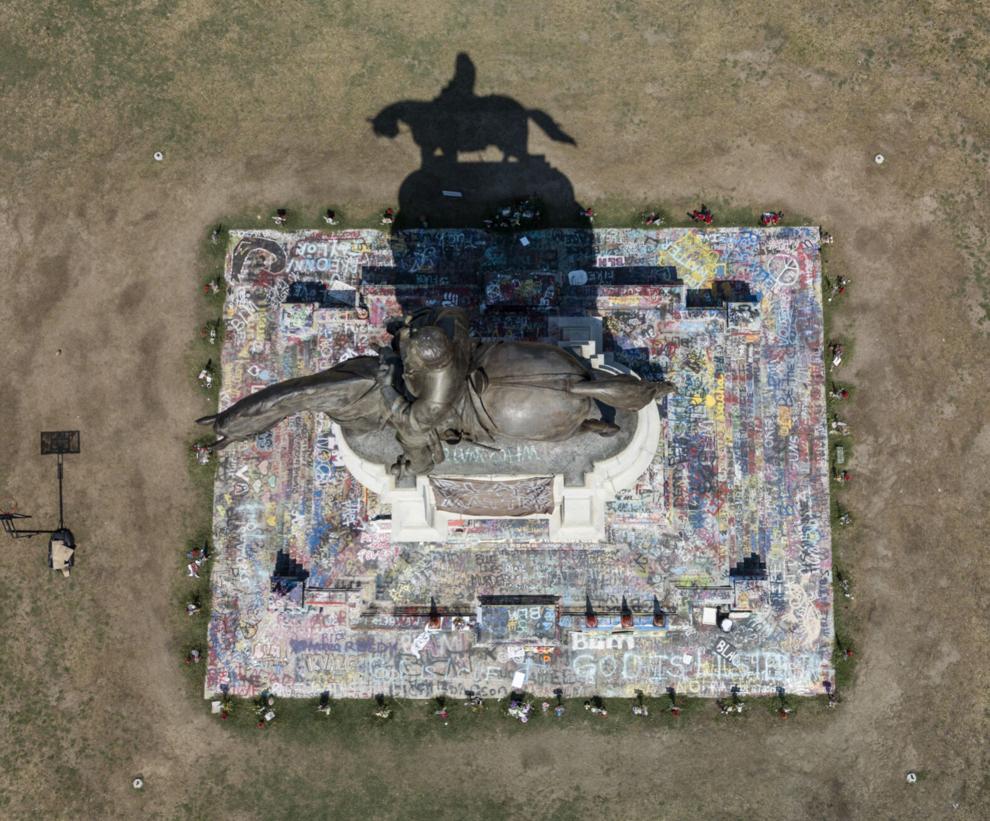 Lee After Sunset_JW22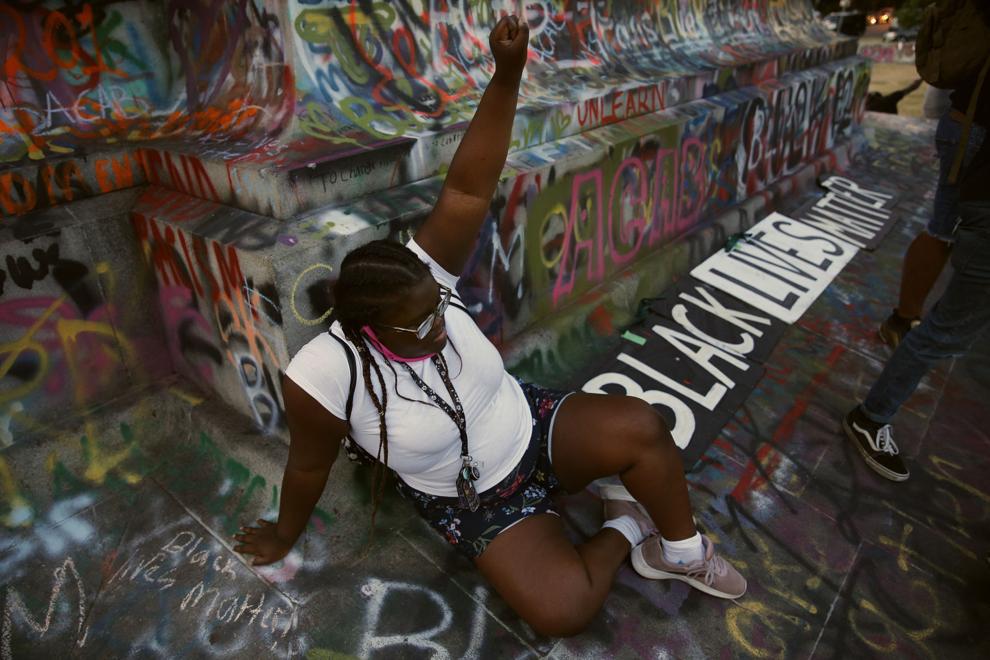 20200622_MET_LEE_JW03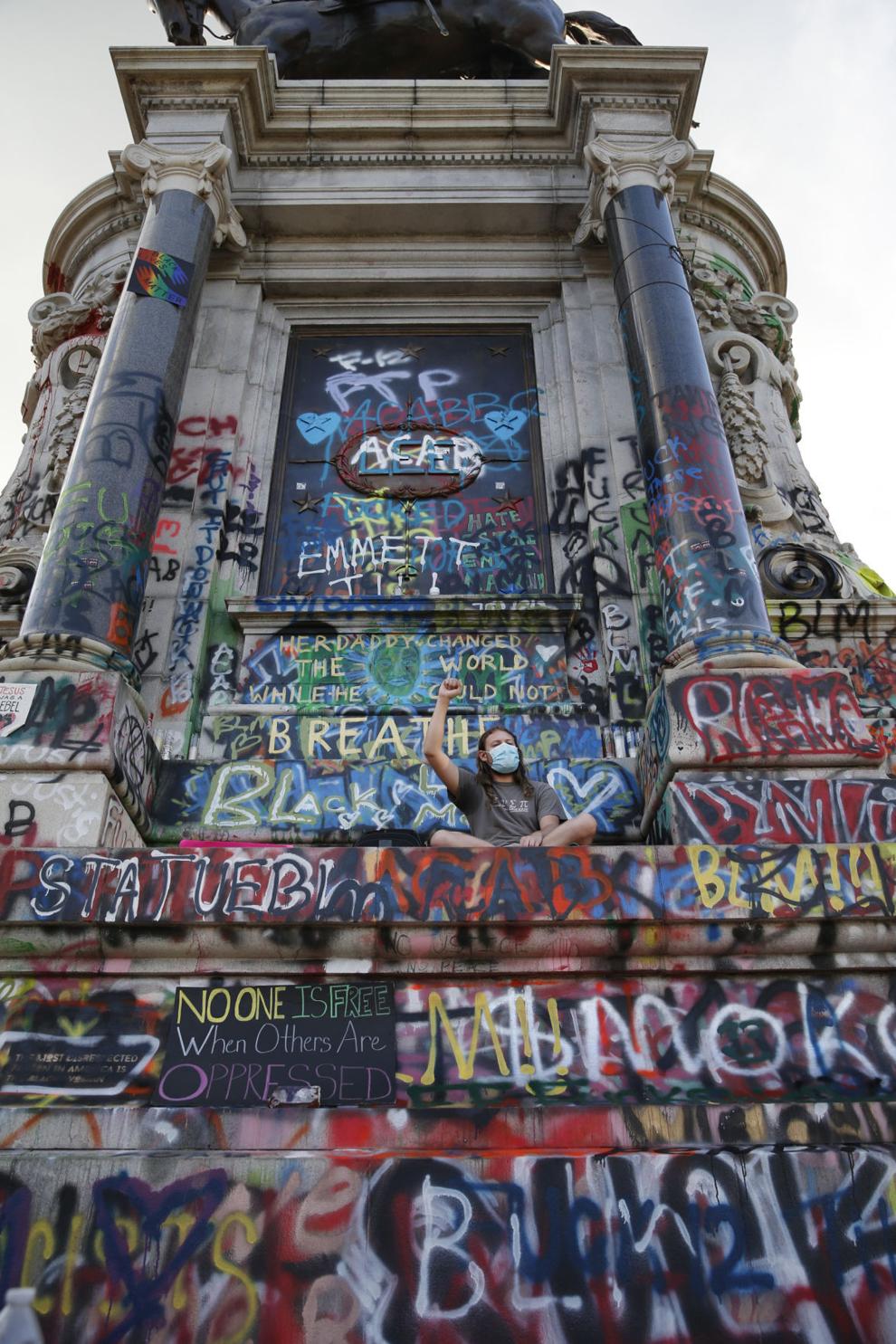 Lee After Sunset_JW18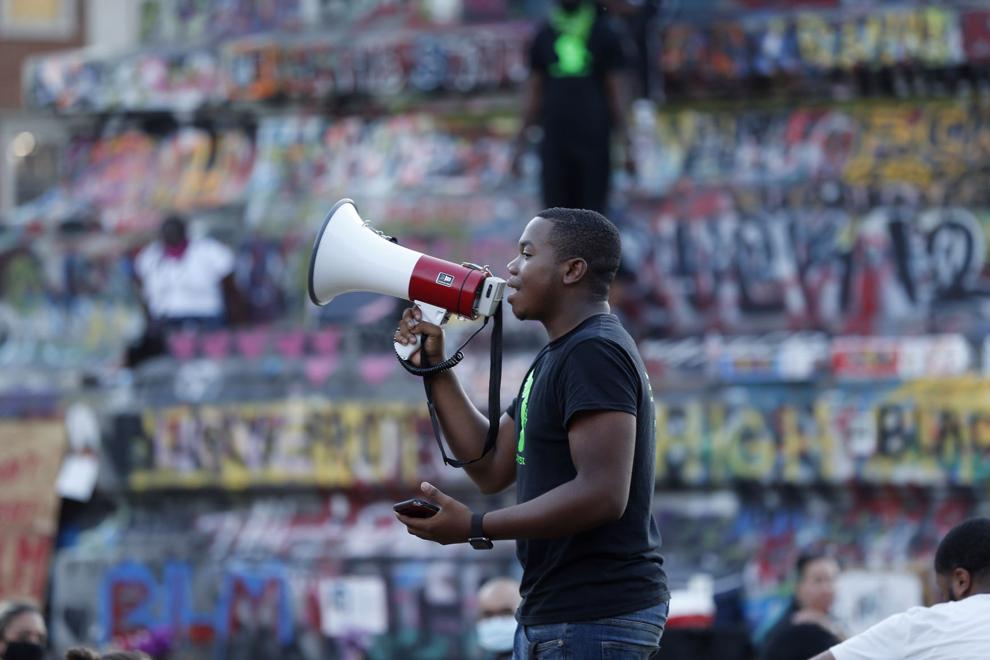 USE -- HIDE VERTICAL GALLERY ASSET TITLES --
(804) 649-6103
Twitter: @sabrinaamorenoo