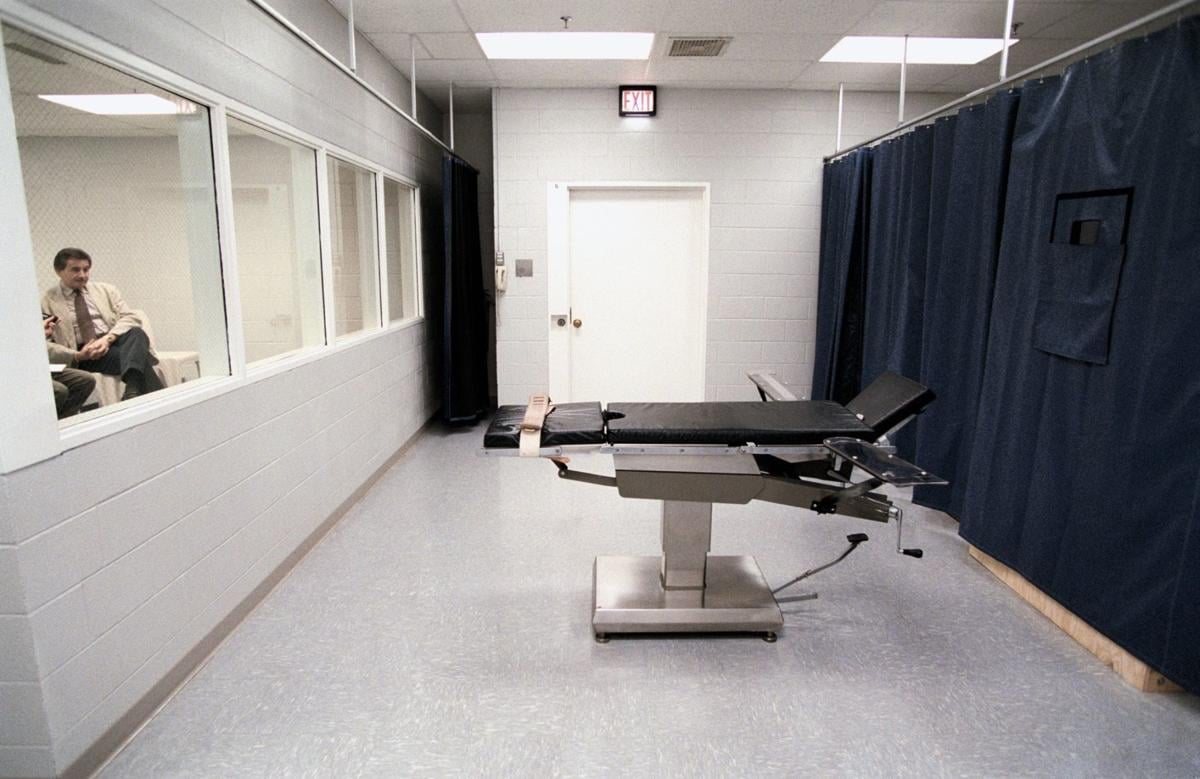 On Monday, Colorado became the 22nd state in modern times to do away with the death penalty, and some opponents of capital punishment believe Virginia could be next, or among the next states to do so.
Bills that called for a moratorium on executions or to end capital punishment were deferred in the most recent session of the Virginia General Assembly, but the legislature is now controlled by Democrats, and at least one Republican senator voiced his opposition to executions this year.
Virginia has executed 113 people — the second-largest number in the country — since the U.S. Supreme Court allowed the death penalty to resume in 1976.
However, no one has been sentenced to death in the state since 2011, and no one has been executed in three years. There are now only two people on the state's death row, which once had a population hovering around 60.
Michael Stone, executive director of Virginians for Alternatives to the Death Penalty, said, "We are encouraged by the recent abolition of the death penalty in Colorado."
"We are cautiously optimistic that in 2021 Virginia will join them and become the 23rd state to end the death penalty," he said. "But nothing is certain and the COVID-19 pandemic will make our work much more difficult in the coming months."
Robert Dunham, executive director of the Death Penalty Information Center, said Colorado is the 10th state to do away with capital punishment in the past 15 years.
Half of the states have either abolished the death penalty or have imposed moratoria on executions; two-thirds either no longer authorize capital punishment or have not executed anyone in more than a decade, he said.
"Virginia is one of the states that is most likely to repeal," said Dunham, who monitors state legislatures and governors. "I think it's even more likely now that there are only two people on death row."
The two, Thomas A. Porter, 44, and Anthony B. Juniper, 48, who were sentenced to death for capital murders in Norfolk, are still deep in their appeals with no execution dates in sight.
"In the next several years, I think we're likely to see a continuation of a pattern that we've observed the last 15 years: Every year or every other year, somebody abolishes the death penalty," Dunham said.
"And the states that are the most likely to do so right now appear to be Utah, Wyoming and Virginia," he said.
Dunham believes the question in Virginia will be whether there is a move toward outright abolition, or an interim step such as a moratorium and/or a study commission.
As in Virginia, new death sentences across the country are down nearly 90% since the mid-1990s, and executions have declined by 75% since the turn of the century, Dunham said.
There is still strong support for capital punishment among influential Virginians and organizations, among them former Virginia State Police Superintendent Wayne Huggins, now executive director of the Virginia State Police Association.
He told lawmakers earlier this year that his organization opposed ending capital punishment. He said that if law enforcement could be sure someone who killed an officer would be sentenced to life without parole in lieu of death, they might be more sympathetic.
But he cited a recent Richmond case where the killer of a Virginia State Police special agent received a 36-year sentence.
However, in response to that case, the General Assembly passed a law last year that prevents the suspension of any part of a life sentence for the capital murder of a law enforcement officer — unless the offender was a juvenile at the time of the slaying.
The Democratic-controlled legislature enacted some major criminal justice changes this session, such as ending life without parole for juvenile offenders.
But, Stone said, "legislative leaders apparently felt that the death penalty was one controversial issue too many to win approval in the 2020 General Assembly."