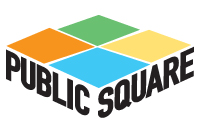 At our last Public Square, Richmond Commonwealth's Attorney Michael N. Herring talked about the "felonization" of parts of our community.
Does the criminal justice system — through the "war on drugs," low thresholds for grand larceny and other debatable policies — relegate too many people to a life of incarceration and limited opportunities?
What are the effects on our schools, our economy, our jails, our public budgets and our families? What are the alternatives? How do we help bring those living risky lives back to the productive side of society?
Is Richmond investing too much in felons and not enough on schoolchildren?
The 57th Richmond Times-Dispatch Public Square on Monday will feature Herring, along with Richmond Public Schools Superintendent Dana T. Bedden, Sheriff C.T. Woody and Deputy Police Chief Eric English in a frank discussion about crime, punishment, redemption and solutions.
Times-Dispatch President and Publisher Thomas A. Silvestri will moderate the panel discussion.
When: Monday, noon-1:30 p.m.
Where: The Times-Dispatch's downtown offices, 300 E. Franklin St.
Parking: Will be available in The Times-Dispatch's Third Street deck.