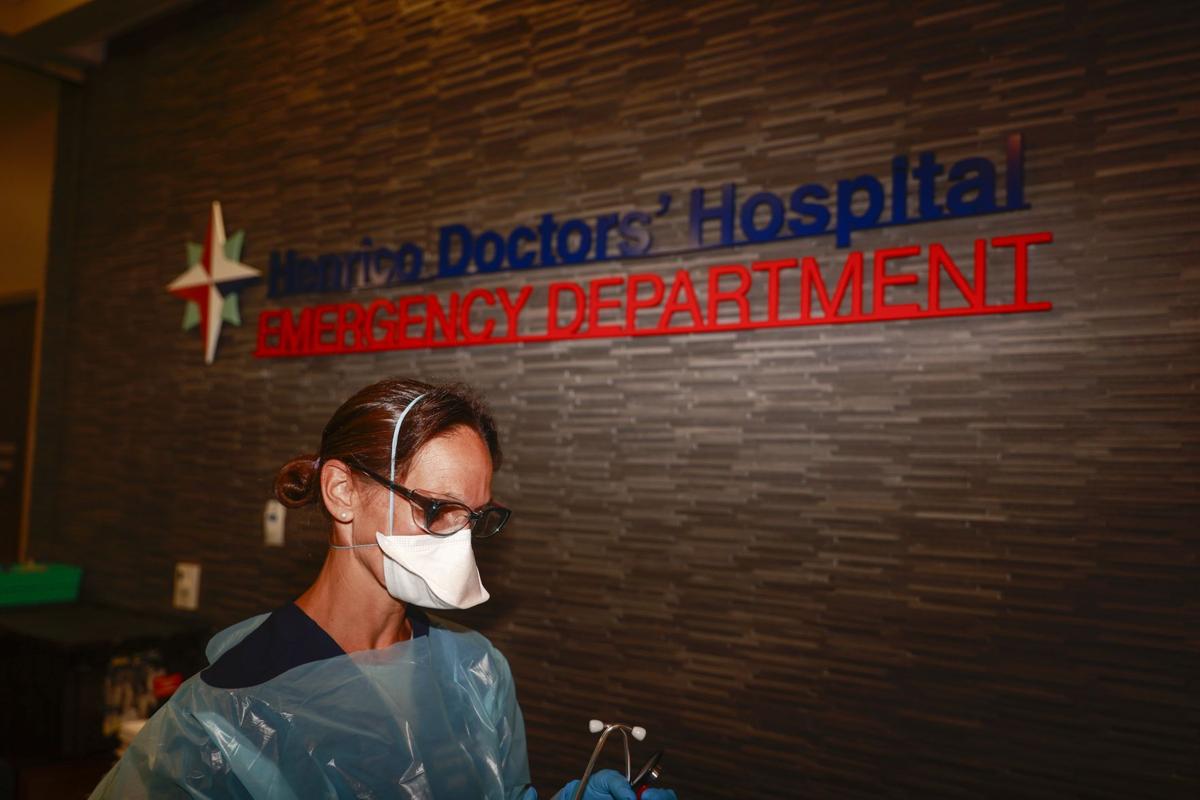 Emergency rooms in Richmond are seeing more patients now than any point in the pandemic, and the ailments go beyond COVID-19. There's more heart disease, more gastrointestinal problems and more physical trauma.
Not only are there more patients than before, they're sicker now than when the pandemic started. They're arriving at a time when hospitals are often understaffed, pushing hospital capacity to its limits, stretching health care workers thin, and creating a perfect storm of adverse conditions.
Visits to the emergency rooms in the state cratered 50% at the onset of the pandemic. Last week, the seven-day total almost returned to the pre-pandemic level, reaching 69,000 statewide ER visits. At Virginia Commonwealth University Health System, visits have nearly returned to the pre-pandemic levels. At Bon Secours and HCA, too, their numbers are almost back to the pre-pandemic normal and continue to rise.
But now patients often have a higher acuity of illness, meaning they are generally sicker. At Henrico Doctors' Hospital, low-acuity issues, such as ankle sprains or minor infections, made up 13% to 18% of emergency room visits before the pandemic. Now, they represent less than half that.
More ER patients are being admitted to Henrico Doctors', a reflection of the seriousness of their illnesses. The percentage of ER patients admitted to the hospital increased 10% in 2020 and an additional 9% in 2021. The percentage of high-acuity issues, such as strokes and heart attacks, ballooned 9% this year.
A Bon Secours spokesperson said their facilities are seeing more sick patients, too. More ER patients are being admitted to their hospitals, and fewer people are showing up with low-acuity problems.
The cocktail of more patients plus sicker patients makes life tough for doctors and nurses.
"Everybody's overworked," said Dr. Todd Parker, president-elect of the Virginia College of Emergency Physicians, which advocates for emergency room doctors in the state. "Every shift you get out of, you're exhausted. Emotionally, it takes a toll."
There's no easy answer as to why patients are sicker, said Dr. Dennis Szurkus, chief medical officer at Henrico Doctors'. For one, patients missed preventative care during the pandemic. Elective procedures were delayed, and there were fewer cancer screenings in 2020.
Additionally, many people cited higher instances of depression and anxiety, according to Mental Health in America, which can manifest themselves in physiological ways. Some localities across the country have reported more domestic violence, and VCU Health said last month that it has witnessed a surprisingly high number of gun accidents.
Other people were simply less healthy during the pandemic, gaining weight and increasing their risk for cardiac disease or high blood pressure. Three out of four Americans reported drinking more alcohol during the pandemic, according to a study by the Journal of the American Medical Association.
People leaving their houses as society came back to life brought problems, too, Szurkus said, including more heart attacks and more car accidents.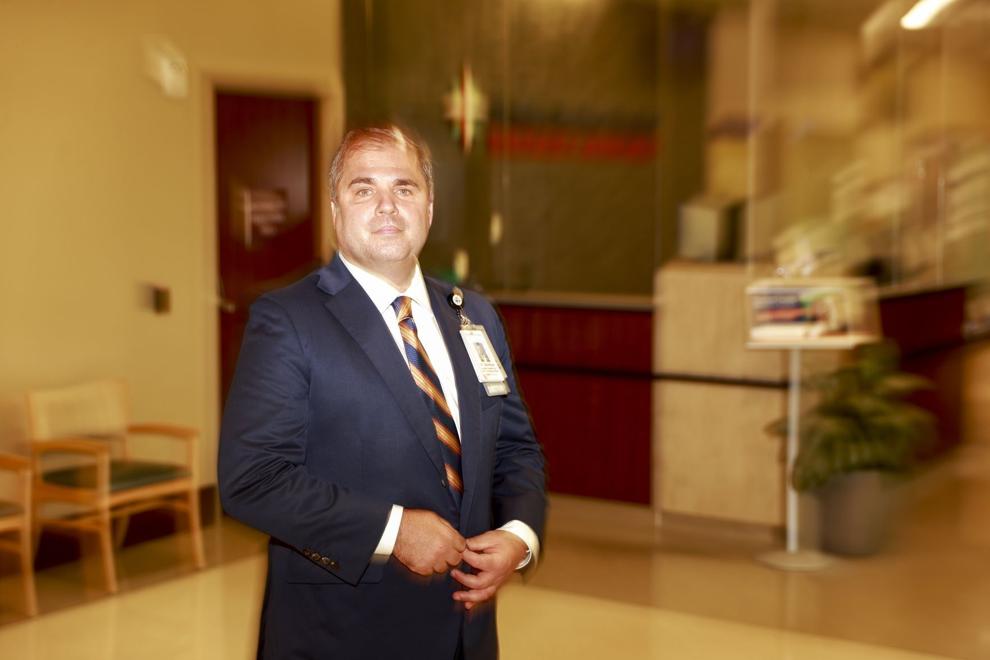 As hospitals are getting busier, the number of nurses available to treat patients in Virginia and across the country is simultaneously going down. Kathy Baker, associate chief nurse for VCU Health, who specializes in nursing workforce, believes the workforce in Virginia is 10% less than what is needed. The fewer health care workers a hospital has, the fewer patients it can accept.
The lack of nurses began before the pandemic as older nurses retired, and demand outstripped supply. There are between 100,000 and 110,000 nurses in the state, but experts have projected a shortfall of 10% to 20% this decade. The pandemic accelerated an already widening gap, Baker said, and acute care hospitals have been hit the hardest.
Since the pandemic, some nurses have left, reduced their hours or taken nonclinical jobs. Others have accepted higher-paying travel nursing jobs. When hospitals don't have enough nurses, they often temporarily hire travel nurses to fill the gap. Last week, there were 32,000 open travel nurse positions across the country, the highest number ever, Baker said.
Travel nurses can sometimes earn a salary 50% higher, though they might trade having no paid-off days or health insurance to do so, Baker said. The median salary of a nurse working 40 hours a week in Virginia is now in the range of $67,000 to $80,000.
But hospital systems are competing for scarce nurses, driving up the salary. HCA has raised nursing salaries, but a company spokeswoman declined to say how much.
One day last week, the two ICU locations of Henrico Doctors' housed a 102-year-old stroke survivor, a patient who'd had a heart attack, and a woman with a mass in her pelvis, heart failure and kidney failure. That was in addition to the nine COVID patients; ailments spanned the medical spectrum. Now, some ICUs in the state are filled to the brim. If an ICU is full, patients can end up waiting in the ER.
Last week, the ICU at Henrico Doctors' was 135% full, according to federal data. VCU was the most crowded in the state, 136%, and the University of Virginia was at 131%.
It's possible for an ICU to exceed 100% capacity, because an ICU patient might temporarily stay in the post-anesthesia care unit or the emergency department, Szurkus said. VCU is far from exceeding available ICU capacity, a hospital spokesperson said, because the hospital system can add ICU beds and staffing as needed.
To open a new ICU bed, a hospital needs 4½ nurses to provide care 24 hours a day, Baker said. Hospitals often follow a ratio of two patients for every ICU nurse. Sometimes, the most critical patients will receive a ratio of 1-to-1.
Finding nurses to fill vacancies in the ICU isn't easy. Training an already working nurse for ICU certification takes three months, Baker added.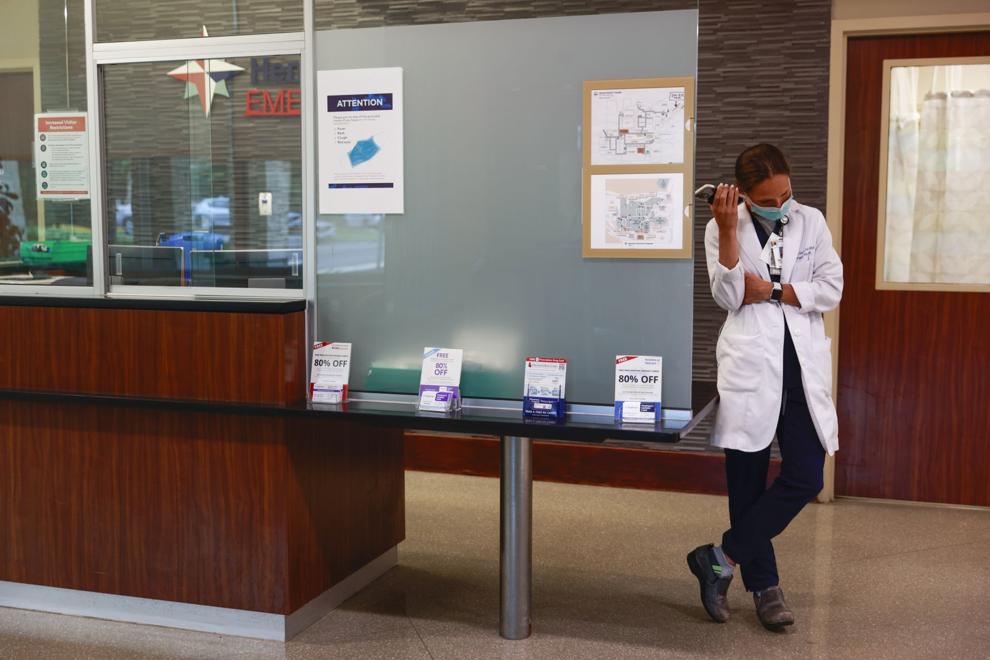 Hospitals such as Henrico Doctors' are also seeing a high number of patient transfers. If a person lives in a rural area with no gastrointestinal specialist or urology specialist, for example, the patient might be referred to a hospital in a larger metropolitan area, like Richmond. Sometimes, hospitals have no capacity and are unable to accept transfers for a period of time.
"Transfers are extraordinarily difficult," Parker said.
To handle the flow, HCA, which owns Henrico Doctors' and other hospitals in the Richmond area, will move staff from one hospital to another when the patient volume surges. HCA focuses on getting patients the treatment they need to be discharged quickly and safely, Szurkus said. Shifts have been added, and some longer shifts have been shortened to eight hours.
To liven spirits, hospital administrators have walked the building's halls, handing out ice cream sandwiches or fruit bars to the staff.
But the pandemic has taken a toll on health care workers. There are high levels of stress and burnout, Baker said. It was especially taxing emotionally, because COVID patients often weren't allowed visitors. Patients were sick and sometimes dying with only their health care workers to provide consolation.
Now, COVID patients are arriving at hospitals in higher numbers, providing a new level of frustration. They're almost always unvaccinated, which means their sickness is preventable, Parker said. COVID patients who decided not to be vaccinated are taking hospital resources as other sick patients need the attention of a limited and tired staff.
There was a child in Parker's care displaying mild COVID symptoms, so he administered a test, and the result was positive. His unvaccinated mother was shocked that a child could contract the virus and become ill enough to need hospitalization. At once, she changed her mind and decided to accept the vaccine. For the doctor, it was one small victory and likely one less COVID patient showing up in the emergency room.