A week before Christmas, on a Friday evening, the 40,000th organ transplant of the year took place in an operating room somewhere in the United States. It was a landmark year for organ donation, a national operation overseen by the Richmond-based United Network for Organ Sharing.
Earlier in December, the U.S. broke its own single-year record, set in 2019, when roughly 39,700 were completed. When the month ended, and the calendar shifted to 2022, last year's total was expected to land around 41,500 — or 114 transplants per day.
No other country implants as many organs into the bodies of needy patients as the U.S.
"A thousand little victories" led to breaking the record, said Brian Shepard, CEO for UNOS. Those victories include a constantly improving algorithm that selects the best recipient for each organ, new data-monitoring tools that show how well hospitals and organ procurement organizations are faring, and new medicines that allow more organs to become available.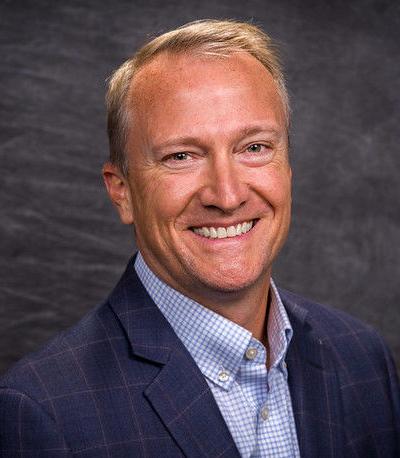 UNOS could not specifically identify the 40,000th transplant, because its database does not populate in the exact order the transplants took place.
When an organ becomes available for transplant, the UNOS algorithm determines its recipient. The algorithm considers medical and logistical factors, including how long the recipient can live without a transplant and how likely he or she is to prosper with a new organ. Celebrity status, income and insurance status are not considered.
The first organ successfully transplanted in the U.S. was a kidney in 1954. For the next 30 years, organ transplants often began and ended in the same hospital. If a suitable recipient couldn't be found nearby, the organ was discarded. Later, regional networks formed to match donors with recipients in nearby cities.
In 1984, Congress called for a single, private nonprofit organization to oversee transplantation across the country, and Richmond's network won the federal contract. Every five years, UNOS reapplies for the contract, and it has won each time. There are approximately 415 local employees in its Richmond headquarters on North Fourth Street.
For nearly a decade, the number of transplants conducted nationwide plateaued around 28,000. There was almost no growth from 2004 to 2012.
Then in 2013, the number began to climb upward, and it grew for seven straight years until the pandemic. Since 2013, the number of organ transplants in the U.S. has shot up nearly 50%.
But COVID-19 derailed organ transplants for about six weeks in 2020, Shepard said, when the number of transplants cratered 50%. It was worse in other countries, he said, where some dips were as bad as 80% or 90% and lasted for months.
About 80% of organ transplants come from deceased donors, and those surgeries can't be put off. There's a limited amount of time an organ can survive without a living host, and many recipients won't survive long without their new organs. So after a brief pause, transplants resumed during the pandemic.
The number of living-donor transplants, which account for the other 20%, did decline in 2020 and 2021. During the first year of the pandemic, all hospital visits took a sharp downturn as people feared contracting the virus inside medical facilities.
New data tools
The increased number of transplants can be traced to a number of small improvements. UNOS is always tweaking its algorithm to make it more equitable and more efficient, Shepard said. A 44-person board oversees and approves changes to it.
UNOS began compiling data on every hospital that transplants organs and every organ procurement organization — there are 57 of them nationwide, and they arrange surgeries when a donor is near death and capable of donating. In some cases, they also deliver the organ to its destination. The organizations peer review one another to identify shortcomings.
UNOS also keeps track of the number of waitlisted patients receiving their organs and which hospitals have more patients dying before their organs arrive.
One dashboard at UNOS' disposal shows what happens to the organs a hospital has declined and whether another hospital successfully used that organ. If a particular hospital or doctor is being too selective, waiting for a younger organ or an organ from a healthier donor, the data shows it.
UNOS also knows how likely a waitlisted patient will survive without an organ, quantifying a patient's need.
There are new tools on the way, too. UNOS is working on a dashboard that predicts the likelihood a hospital will receive an organ of similar quality and the likelihood the patient will live long enough to receive it.
Whenever an organ becomes available, a hospital must choose to accept it or reject it and wait for another. UNOS' data is taking some of the guesswork out of that decision.
Taking better pictures of organs is on the horizon, too. Currently, surgeons often drive to the hospital where the organ is to inspect it and determine its suitability. If the doctor chooses the organ, he or she often flies or drives it back to the other hospital. Seeing the organ digitally allows for a quicker decision-making process.
New medicine has made more organs available, too. In the past, a donor with hepatitis could not donate his or her organs until the hepatitis was treated. Now, it's easier to take the organ and treat the hepatitis in the recipient.
The general supply has increased, too. A little more than half of American adults are on the donor registry, Shepard said.
Recently, the opioid epidemic, which is blamed for 50,000 deaths in 2019 alone, has slightly increased the number of organs available. But overdose deaths make up only a percentage of the increase, Shepard said. The number of motor vehicle deaths is flat compared to previous years, and people who had COVID-19 at the time of their death are not eligible to donate.
As much as any new technological development, the record number of transplants is also attributed to the families deciding to help someone else, often at the worst possible moment, Shepard said.
"That's what makes all this work possible," he added.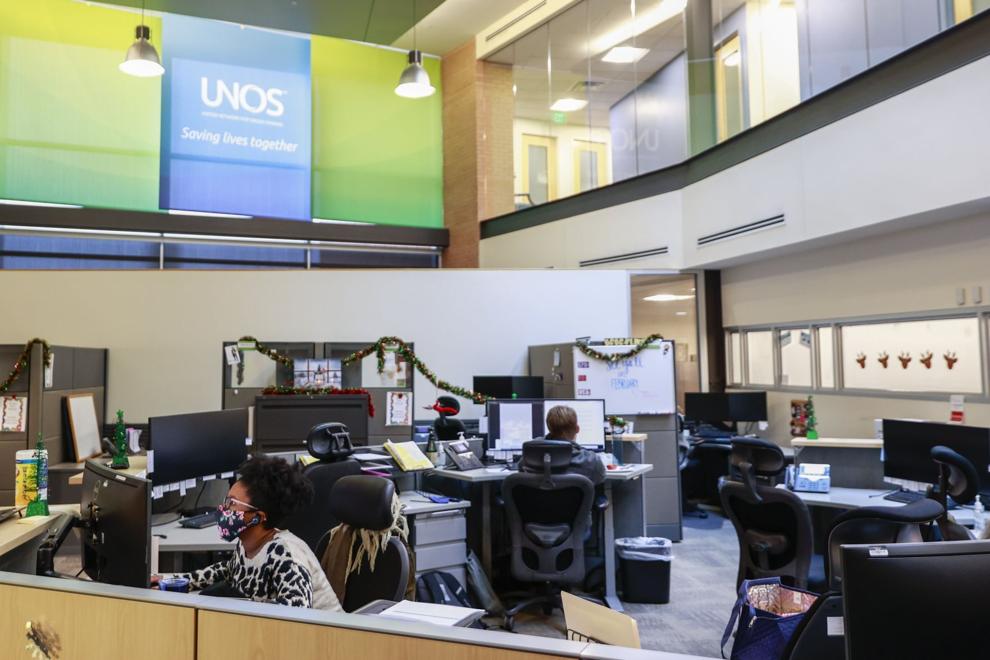 Lung transplants to treat COVID-19
The kidney is the most transplanted organ, accounting for a little more than half of all organ transplants in 2020, followed by the liver, heart and lungs, according to UNOS data. Transplants of the pancreas and intestines, while rare, also occur.
In 2020, there were 224 lung transplants due to COVID-19, representing about 10% of all lung transplants. Transplants were a relatively rare treatment for COVID, because in most cases, COVID inflicts damage on multiple organs. Only in the rare case where a patient's other organs are healthy can a patient receive a lung transplant.
The second person in the country to receive a COVID-caused double lung transplant was Powhatan County resident R.J. Redstrom, who received his new lungs in the fall of 2020. He spent a month recovering at University of Virginia Health. Now, he runs at least 3 miles a week at the track at Powhatan High School. His strength and his weight have come back, though he's not running as fast as he used to, he said.
But many who are waiting never receive their organs. Each day, there are about 110 patients waiting for a new organ, and 30 of them leave the list because they die or become too sick for a transplant.
The average wait for a kidney is three to four years, Shepard said. Thanks to dialysis, many patients can wait that long. For other organs, however, the wait is much shorter, because most patients in need won't live long without new livers, hearts or lungs.
What consists of an organ transplant could be revolutionized in the years to come. This fall, doctors transplanted a kidney from a pig to a brain-dead human in an experiment. The pig had been specially bred to be an immunological match, and the body of the human, who died of other causes, was donated for the experiment.
And it was a success. The pig's kidney functioned on the human body, giving hope that animals could be bred for organ transplant in the future.
There's hope for mechanical kidneys, too — essentially dialysis machines small enough to go inside the body. And researchers at Wake Forest are studying the development of new organs from a patient's own stem cells.
"We would love to go out of business because it wasn't necessary to match people with organs anymore," Shepard said. "Until that's the case, we'll be here, and we'll be here in Richmond."