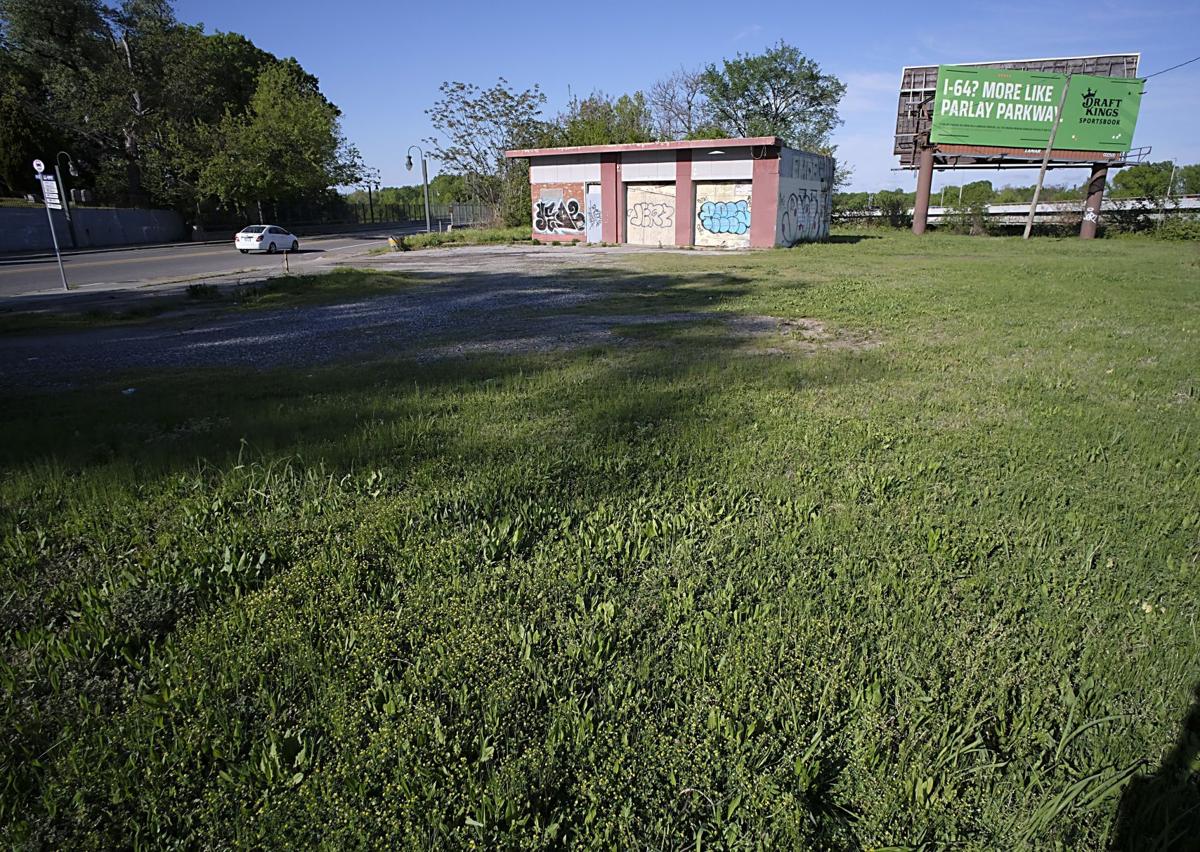 Richmond has completed its purchase of a parcel of land it sold more than 60 years ago without regard for its history as a burial ground for freed African Americans 200 years ago.
The city announced the acquisition Monday after closing on a $145,000 deal of the privately owned 1.2-acre property at 1305 N. Fifth St. last week. The property, which sold at auction earlier this year, currently contains a small garage building and a billboard that can be seen from Interstate 64. The city was the only bidder, according to a news release.
City officials said they plan to begin work with archaeologists and historians to decide how best to memorialize the site and incorporate it into Richmond Slave Trail programming.
"This important acquisition is yet another step in our efforts to reclaim the hidden and abandoned history of the African-Americans who built this city," Mayor Levar Stoney said in a news release.
"If we are to truly reconcile the shameful history of slavery and injustice and heal as a city and a nation, we must respect and honor the memories of those who lived and died under this oppression by telling their stories so they will not be forgotten."
The parcel was part of a 2-acre burial ground established by the city in 1816. The city originally split the site into two sections for freed and enslaved Black people.
Local historians typically refer to the site as the Shockoe Hill African Burying Ground or the Second African Burial Ground. The latter refers to its creation in response to protests against the conditions of another public burial site for Black people next to historic Lumpkin's Jail in Shockoe Bottom.
City officials said the last burial at the Shockoe Hill African Burying Ground was recorded in 1879.
Richmond Cemeteries, a website maintained by Virginia Commonwealth University history professor and author Ryan Smith, says approximately 21,000 people were buried before the city stopped using it in the late 19th century, directing all future burials of Black people to a segregated section of Oakwood Cemetery.
Smith said the city displaced burial remains from the cemetery decades later in the development of Fifth Street. A city news release says grave robbers also sold bodies from there to the Medical College of Virginia through the 19th century.
The news release says the city sold property to the Sun Oil Co. "with no acknowledgement of the cemetery" in 1960.
In September, when the City Council first authorized the purchase of the property, Smith said the city's acquisition with commemoration in mind was "precisely what the site's advocates have been seeking."