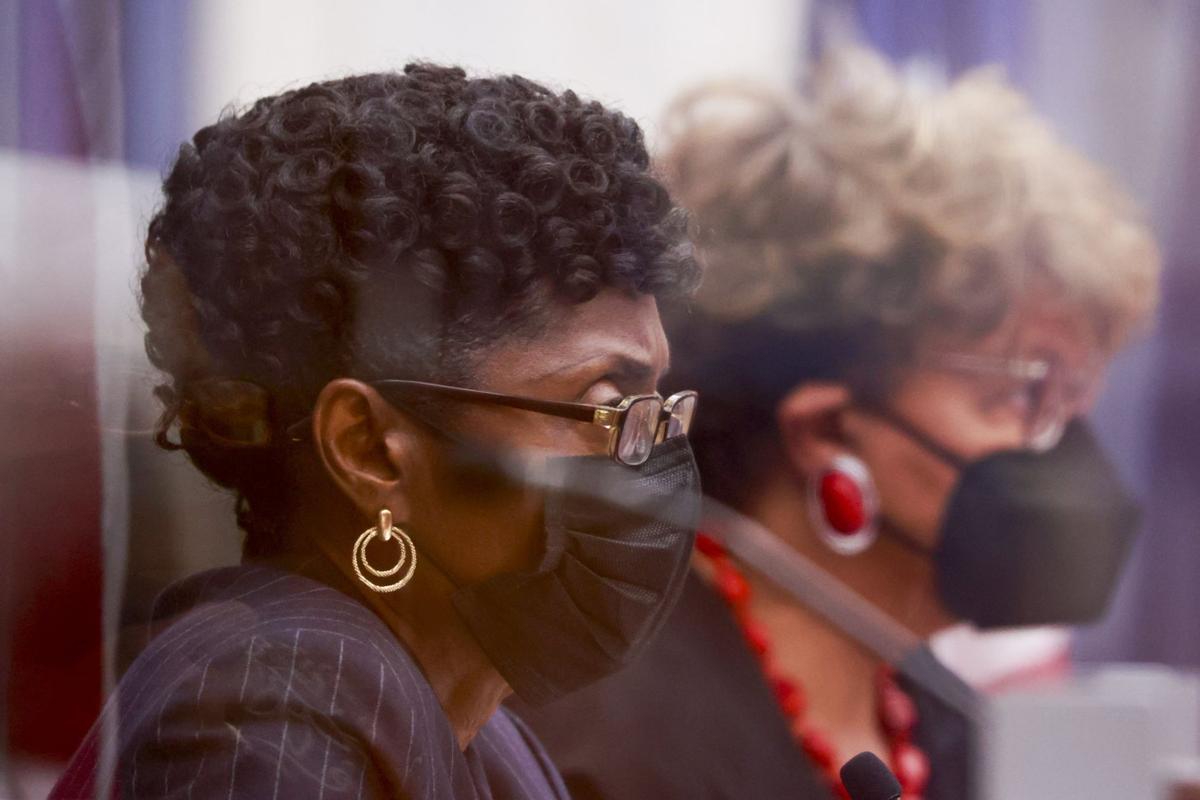 The Richmond City Council delayed its approval of redistricting procedures and criteria this week after public outcry, but it is slated to vote Tuesday so that officials can begin drafting a new voter district map next month.
The city, like a few other Virginia localities, will miss a legal deadline to approve new district boundaries following the delayed release of 2020 U.S. census data and ongoing negotiations over proposed state and congressional voting district maps.
While the City Council has tentatively slated a final vote by the end of February to allow for public engagement and oversight, the legislative body is still rushing to approve the schedule and an outline of guiding principles before the Dec. 31 redistricting deadline.
In a council committee meeting Wednesday, Gerry Hebert, a legal consultant helping the city with the redistricting process, said the council has committed to a higher level of public engagement than what is required by state law.
"We're ready to start the process and start soliciting public input," he said.
Redistricting is legally required every 10 years after the latest census data is released to ensure a locality is divided into similarly sized pieces so a vote in any district carries similar weight. The city's population over the last decade increased by 11%, from 204,000 to 226,600, according to last year's census data.
Each district needs about 25,000 residents to make them equal. Hebert has said that the 2nd and 6th districts are over that number by more than 5%, while the 3rd District falls short by 12%, meaning that all three need to be adjusted to fall within an acceptable deviation from the ideal head count.
Hebert and city officials started publicly discussing the redistricting timeline and criteria in an informal meeting in October.
When the process came up again in a council discussion last week, the Richmond Democratic Committee and leaders with the Richmond Crusade for Voters, a civil rights advocacy group, said they were alarmed to learn that the council had planned to expedite approval of redistricting criteria and the timeline this past Monday.
In interviews and statements, both groups said they wanted to see more transparency in the process.
The council on Friday announced that it would not expedite the legislation, choosing to instead follow a normal vetting process, starting with a subcommittee meeting on Wednesday, followed by a special council meeting to adopt the legislation next Tuesday.
A news release published by the City Council chief of staff said the two additional meetings are intended to facilitate "public input, discussion, awareness, engagement, feedback, deliberations, comment, inclusion [and] equity."
No members of the public spoke at Wednesday's public hearing on the redistricting criteria legislation.
While Hebert said he thinks the process as proposed will be beneficial to the public, 2nd District Councilwoman Katherine Jordan still had questions about the process and whether council staff could adequately handle public outreach.
"I'm committed to not having any behind closed door discussions about how our boundaries are changing," she said.
Jordan said she was particularly disappointed that a council-run webpage for the redistricting process had very little available earlier this week.
As of Thursday evening, the website only has two press releases explaining the recent updates and a previous post with a general description of the restricting process and complications due to pandemic-related delays. No information about the census data or the voting districts is available there.
"I don't have confidence in our own council staff with the workload we have for us to manage this process," Jordan said. "Let's please have the [city] administration help us with this."
The council is slated to vote on the redistricting criteria legislation in a special virtual meeting at 1 p.m. Tuesday.
Anyone wishing to speak at Tuesday's meeting must call the City Clerk's Office at (804) 646-7955 or email CityClerks Office@richmond.gov by no later than 10 a.m. Tuesday. People may also submit written comments by email in lieu of speaking live.