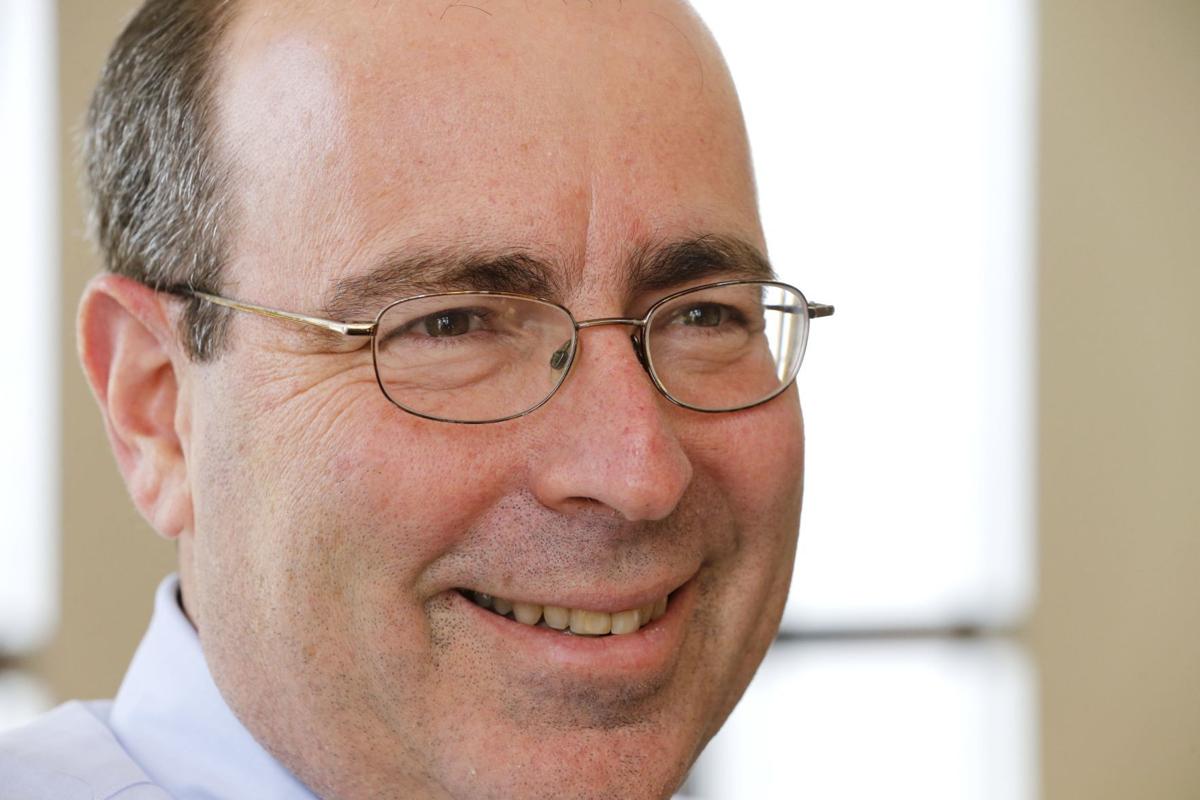 More than 18 months after the COVID-19 pandemic hit the United States, roughly 5 million Americans are still sitting out of the labor force.
It's a development that can hold back economic growth and cause price increases, and a trend that worries Tom Barkin, president of the Federal Reserve Bank of Richmond.
"The thing I am really interested in is this question of what is really going on in the labor market," Barkin said this week during a question-and-answer session at the University of Richmond's Robins School of Business.
"I really did think we would see stronger job growth in the last two or three months than we have seen," said Barkin, who is a voting member this year of the Federal Reserve Bank's Federal Open Market Committee, or FOMC.
The FOMC is primarily responsible for setting policy that heavily influences U.S. interest rates, or the cost of borrowing money, which has a major impact on overall economic growth. In September, the Fed held benchmark interest rates near zero, while indicating that rate increases could be coming.
On Tuesday, Barkin spoke more about underlying issues in the economy such as labor and supply shortages. Many employers have complained about difficulties finding workers as the U.S. economy has clawed its way back from the widespread shutdowns caused by COVID-19 in 2020.
Barkin said he thought more people who dropped out of the workforce last year would re-enter the labor market this summer and fall after enhanced unemployment benefits ended and students returned to schools.
"We have not seen it," he said. "So why not?"
A key question is whether that remains a temporary issue — for instance, because people are still concerned about the risks of catching COVID-19. "Or, Is it something that is actually much more fundamental?" Barkin asked.
"That is what I am doing my research on right now," he said. "It's these 5 million people. What will it take to get these 5 million people back in the labor market? What do we need to do?"
Barkin spoke at the Robins School in a taping of the radio and podcast show "Full Disclosure" hosted by Roben Farzad, journalist-in-residence at the University of Richmond. About 300 people listened to the interview either live or remotely through livestreaming. Around 100 attended in-person.
In an interview that covered a wide range of economic topics, Barkin also said he thinks the commercial real estate market will face some disruptions as a result of COVID-19, as businesses and other organizations re-assess their office needs with more people working remotely or in a hybrid work model.
However, Barkin said he thinks the economy will adjust to that, and banks are well-capitalized against a downturn in commercial real estate.
"I think the office space will be occupied — the question is at what price," Barkin said after noting that the market for industrial and warehouse space is "booming."
"You are going to have organizations using less space" in the office market, Barkin said. "I do think downtown commercial real estate space is going to be challenged from a rent and price perspective."
Yet, "the economy is going to adjust," he said. "That is creative destruction."
"As best as I can tell — and we have certainly done the stress tests — the banks are well capitalized against that," he said.
Barkin said he think the housing market will remain strong.
"I think this generation of millennials wants a house," he said. "I do think that more and more people working remotely are going to want a house or a little more house."
"On the supply side, it is really, really hard to find construction workers right now," he said. "There are houses going up, but I don't see the building that we saw back in 2004 or 2006."
Labor shortages and the potential long-term consequences of that are a troubling issue, he said.
Barkin said a large number of the workers staying out of the labor force are working-class families with children under the age of 10.
"A lot of them are dual career couples, and scraping to get by," he said. "It costs some amount of money to go to work. If you think your kids are going to be sent home and you don't know, you might make a choice to just go on with low income, or make a little money on the side, or just forestall some spending."
"Whether this lasts or not is the big question we have in front of us," he said. "We are still 5 million workers down from where we were 18 months ago."
Barkin said women's participation in the U.S. workforce peaked in 2000, and right now is now about 4 percentage points below 2000. "It is almost all working class," he said.
However, women's participation in the workforce in the nation's northern neighbor, Canada, is up 5 percentage points from 2000, and that is "almost all working class," he said.
"I would like to know, what is Canada doing to get women in the workforce, that we are not doing," Barkin said, adding that it might be related to child care policies or education policies.