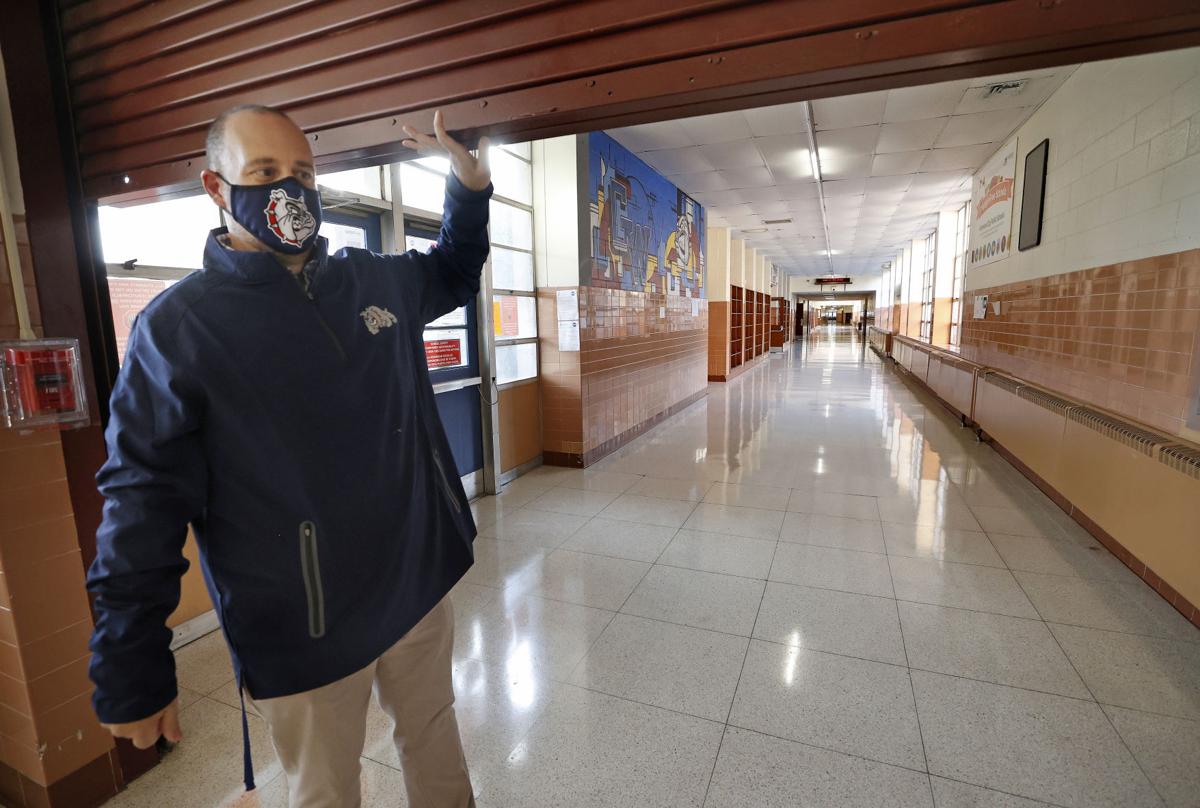 The Richmond School Board will establish a community advisory board to plan construction of George Wythe High School, which has been at the center of debate after a divided board voted last month to wrest responsibility for building schools from the city.
The board voted 5-0 to establish the panel, which will consist of Wythe staff members, students and community members; with board members Shonda Harris-Muhammed, Cheryl Burke, Dawn Page and Nicole Jones abstaining.
Stephanie Rizzi, who represents the 5th District, proposed the measure as debate simmers over the April vote to reclaim construction authority, which ensnared planning efforts for the replacement of the ailing high school building in the city's South Side.
Some community members called for the resolution to be rescinded after Superintendent Jason Kamras said it's now unlikely that Wythe would be rebuilt by the projected 2024 date put forth by the city. Instead, he predicts that 2027 would be a more realistic date.
Still, Kamras has moved forward to comply with the board's directive, proposing three positions to beef up the school system's procurement department, including a director of school construction, a construction project manager, and a construction procurement manager.
City Hall already approved the board's budget request prior to the move; it's unclear from which pot the money to pay for those positions would come.
Kamras also said he plans to bring additional positions in the finance department to work on new school construction.
The board has directed Kamras to find a way to draft a request for proposals for the design of Wythe and expects the request to be issued this year.
The city of Richmond, who used to oversee school construction, also is expecting the project to cost $41 million more than originally estimated, according to a letter to the board from acting Chief Administrative Officer Lincoln Saunders. The city initially estimated a new Wythe would cost $100 million.
"It's too much money," Jonathan Young, vice chairperson, said in an interview.
City spokesperson Jim Nolan said that the $100 million was simply a placeholder estimate, and that there is $200 million set aside for school construction.
School and city leaders, including Mayor Levar Stoney, are slated to convene Wednesday for a quarterly meeting of Stoney's Education Compact, a joint body designed in part to strengthen collaboration between officials. An agenda had not been posted as of press time.
Also on Monday, school system leaders discussed efforts to plan in-person graduations, a choice high school seniors advocated for after spending the school year learning virtually under the COVID-19 pandemic. Officials hope to host all graduations at the Diamond baseball stadium on Arthur Ashe Boulevard.