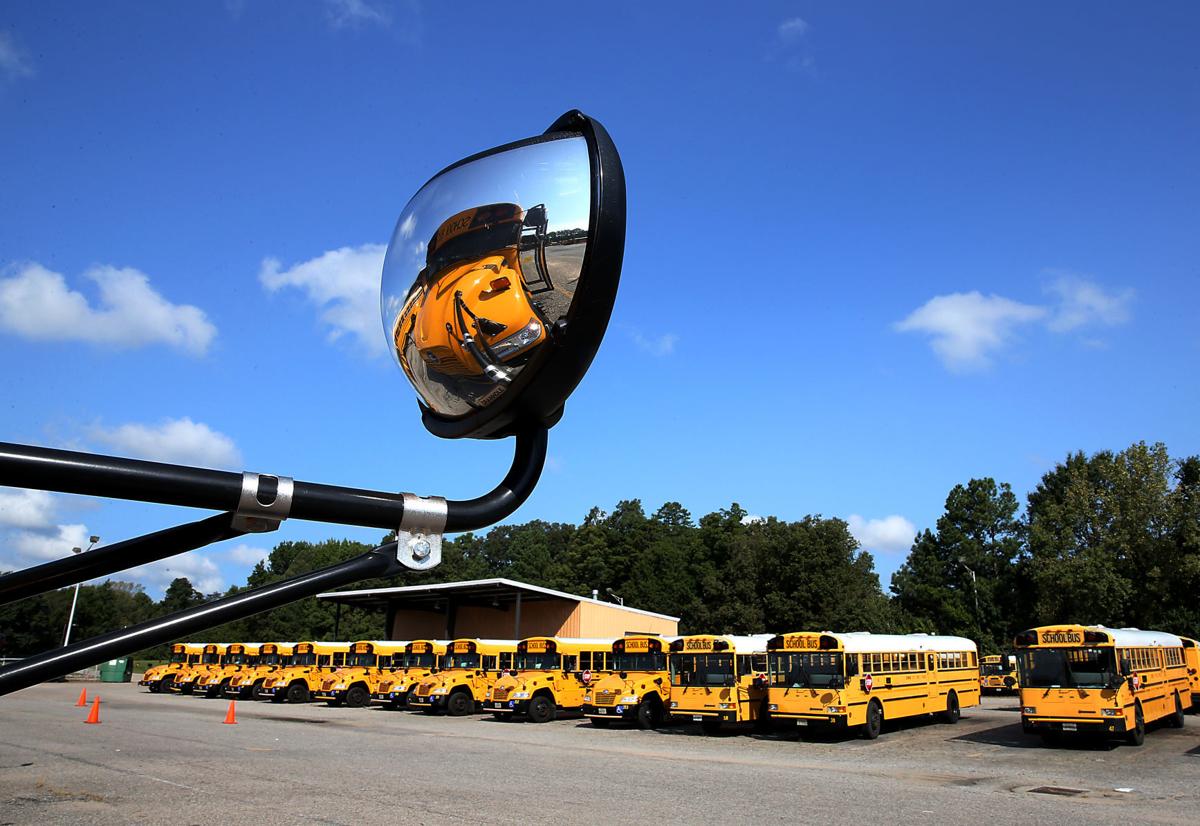 The Richmond School Board on Monday voted 8-1 to remain virtual for the remainder of the 2020-21 school year due to the COVID-19 pandemic.
Board member Jonathan Young, who cast the lone 'no' vote, sought to allow educators who might wish to return to classrooms later in the semester and teach students with special needs to have that choice; the proposal failed.
"My most heartbreaking conversations included our stakeholders both teachers/staff and families relevant to students with learning disabilities," Young said in a statement. "I was nearly brought to tears on too many occasions at a doorstep, and over and over again the common equation regarded who in RPS we call our Exceptional Education students."
Richmond is the only school district in the area that has elected to remain virtual through the remainder of the school year. Chesterfield and Henrico are slated to revisit their plans after reversing course on phased returns of students to classrooms as confirmed cased of the potentially lethal virus spiked locally.
Hanover County is the only district that began school with a fully in-person option, and has not made public any plans to scale back.
COVID cases have been trending upward since Thanksgiving. Governor Ralph Northam has said he is considering imposing further COVID restrictions; Virginia has seen 11,500 new cases since Friday.
Late last month, Richmond hit a new peak of 55.86 new cases per day, according to state data. The previous spike was brought 51 new cases per day in June, following the Memorial Day holiday. Black residents in Richmond have been hospitalized with COVID-19 at five times the rate of white residents, the data show.
"Even after the vaccine, you can not just all of a sudden decide, 'Let's open right away,'" said outgoing 5th District board member Dr. Patrick Sapini. "This is not the time for that. This is the time to be safe. This is the time to be consistent."
As COVID-19 cases began to rise in October, Superintendent Jason Kamras made clear that he did not want RPS students to return to schools. Dozens of RPS students and staff have tested positive for COVID-19. One division bus driver died in early October.
Data has shown that COVID-19 has not been a driver of community spread, and children not attending in-person school might have some serious downsides.
In a statement, members of the Richmond School Health Advisory Board, which is comprised of parents, teachers, and pediatricians in Richmond, said that should RPS continue to remain virtual, some serious mitigation to combat challenges of unsafe homes and social emotional health would be needed.
"Current public health evidence indicates that students grades K-2 have a lower risk of both transmitting the disease and becoming infected themselves," the advisory board stated during public comment. "This has been a traumatic year for us all, and virtual learning, no matter how well we do it, continues to disrupt our students and disconnect them from the safe spaces and people within RPS."
In October, RPS reported that chronic absenteeism was up 3% in the district, and Kamras' administration was almost certain it was being driven by the virtual school year. In Richmond, chronic absenteeism data is usually driven by high schools. This year, it has been mostly driven by elementary schools.
The rise in chronic absenteeism, Harry Hughes previously said, was definitely driven by the virtual school year. Namely, Chromebook repairs often weren't reported for days at a time. Students in elementary schools often aren't able to be properly supervised since some parents work outside the home.
"I will concede we need to do more," Kamras said during Monday's School Board meeting of interventions to ensure social-emotional health. He hoped for further help from the federal government, and a heftier stimulus package once President-Elect Biden is in office. "I'm hopeful that a stimulus package is on the horizon."
Monday was also the last meeting for the 2020 school year, and the last Board meeting for four outgoing members. Scott Barlow, Patrick Sapini, Felicia Cosby, and Linda Owen have finished their terms.
Coming in their places in January are Mariah White, Stephanie Rizzi, Shonda Harris-Muhammed, and Nicole Jones.