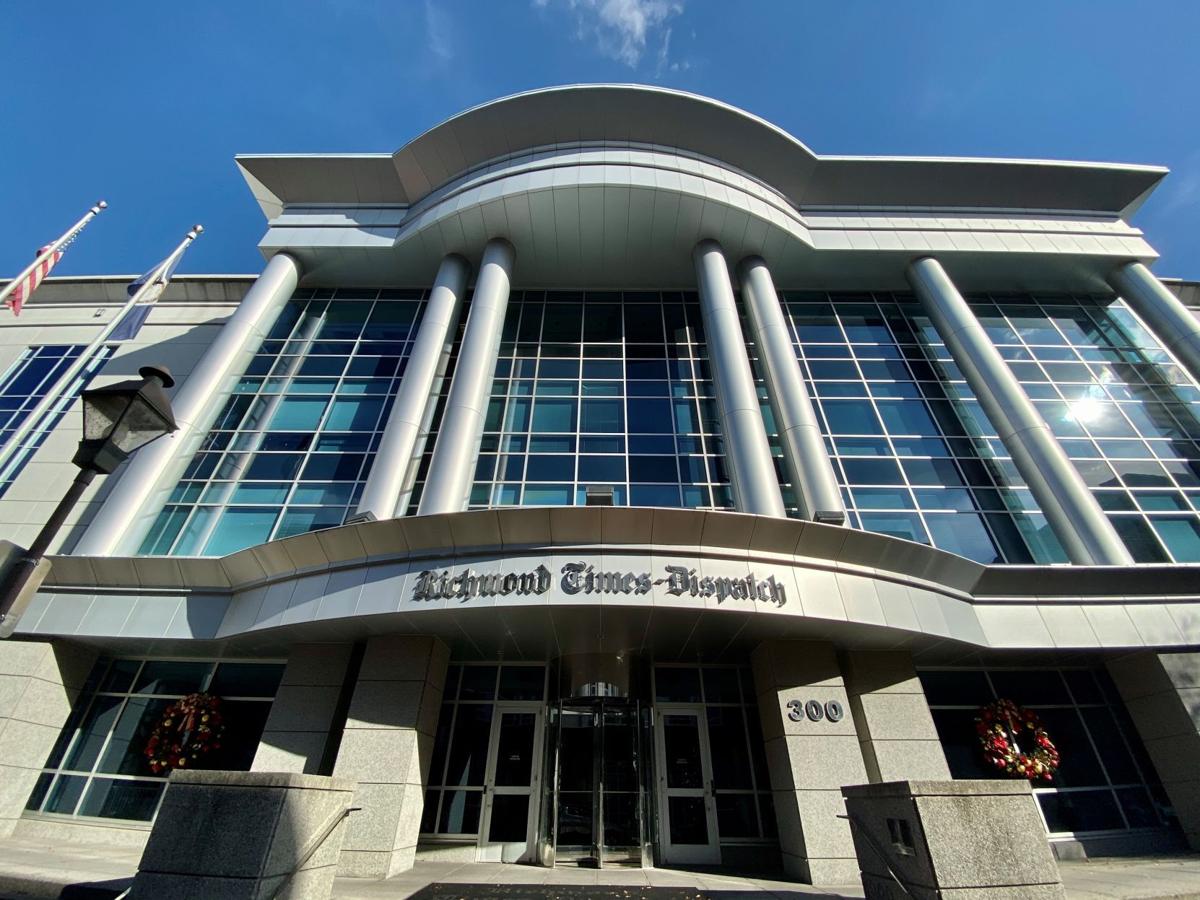 The Richmond Times-Dispatch won top awards — including the grand sweepstakes for news and advertising, best in show, and outstanding young journalist — in the Virginia Press Association's annual contest.
The Times-Dispatch earned a combined 67 VPA awards for 2020, topping last year's record of 55, including 32 first-place nods for the newspaper's journalism and advertising work.
It was also the fourth consecutive year that the paper won the coveted sweepstakes award for overall excellence in news and advertising, in the category that includes the state's largest newspapers based on circulation.
"I have been immensely proud of the work done across our organization during this most challenging time," said Paul Farrell, The Times-Dispatch's publisher and president. "Our commitment to the community we serve has never been stronger, and it's gratifying to see our efforts earn the recognition of the Virginia Press Association."
On Thursday, during the announcement of the sweepstakes awards, the VPA also announced that Times-Dispatch staff writer Sabrina Moreno, 23, had been named outstanding young journalist of the year.
"Her stories skillfully detailed that Blacks and Latinos were becoming ill [from COVID-19] at disproportionate rates and that young people of color are experiencing severe mental trauma. [Her] stories are packed with impressive data as well as human emotion," the VPA said in its announcement.
A judge commented that Moreno's portfolio "displayed a range of topics and styles and noted that her COVID-19 coverage was laser-focused on the disenfranchised," the VPA said.
Said the judge: "Not only did she write news stories about COVID, but she also captured the impact of visual projections on the Confederate statues in Richmond; the stepped-up enforcement of undocumented residents by U.S. Immigration and Customs Enforcement; the outbreak of COVID cases within the Farmville ICE detention center; and the survival of a small Guatemalan-owned business for 25 years."
Times-Dispatch editors John Ramsey and Gregory J. Gilligan along with staff writers Mark Robinson and John Reid Blackwell won best in show for their data stories on jobless claims and unemployment benefits and on evictions, rent and mortgage relief during the pandemic.
In the news department alone, the RTD won 24 first-place, 16 second-place and 12 third-place awards.
"Words can't describe how proud I am of the RTD staff," Managing Editor Mike Szvetitz said. "If 2020 taught us anything, it's our role in the community has never mattered more than it does right now. We are here to serve our community, and reflect you in our coverage, which is informed by our shared humanity and a deeper understanding of where we've been and where we hope to go."
The Times-Dispatch's award-winning work included coverage of the city's removal of the statue of Confederate Gen. Stonewall Jackson from Monument Avenue, Richmond's social justice protests and the COVID-19 pandemic, as well as video and investigative reporting on Dominion Energy.
"The Times-Dispatch staff truly outdid itself in 2020, and this week's honors from the Virginia Press Association are further recognition of the newsroom's tremendous coverage during a most historic year," said Paige Mudd, executive editor and vice president of news.
Opinions Editor Pamela Stallsmith and Associate Opinions Editor Chris Gentilviso also won the D. Lathan Mims Award for Editorial Leadership.
"These are detailed editorials, thoroughly researched, chock-full of information, with helpful links embedded throughout," a judge wrote about Stallsmith's and Gentilviso's work, adding that both "employ a conversational narrative style that makes the editorials approachable and enjoyable to read."
The Times-Dispatch's advertising staff also won its division's sweepstakes trophy, pulling in 15 overall awards, including eight first-place honors.
"On behalf of the entire advertising department, I cannot express how meaningful it has been to help local businesses navigate the unprecedented challenges of the last year," Vice President of Advertising Kelly Till said. "Without question, from the support staff, to our dedicated sales executives and our leadership team, I could not be more proud of their perseverance, creativity and hard work, and it feels fantastic to receive recognition from the VPA."