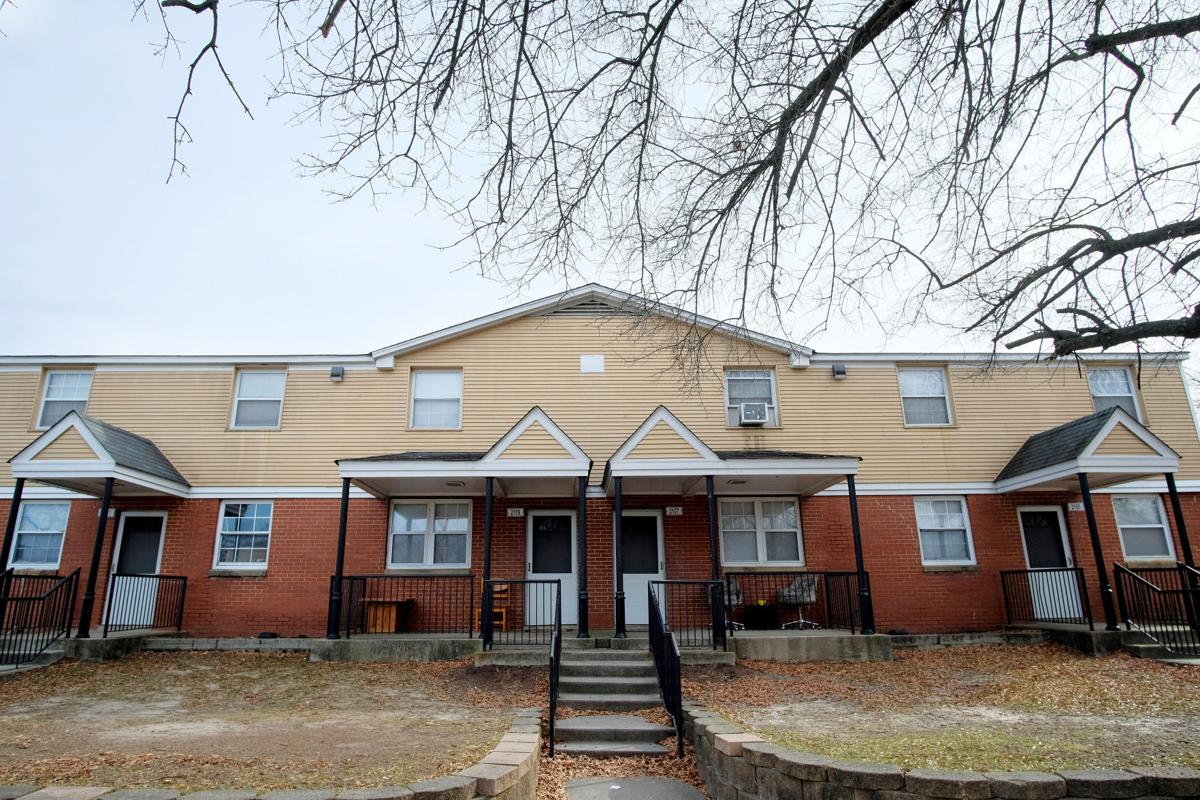 After nearly two years, the Richmond Redevelopment and Housing Authority is planning to resume evicting families for nonpayment of rent from the roughly 3,700 public housing units it oversees.
"We're still working to have residents come to the management office to ensure they're paying their repayment agreements and their current rent bills," said Stacey Daniels-Fayson, RRHA's interim CEO, in an update to the Board of Commissioners in June.
Many households remain behind on payments, Daniels-Fayson told the board.
As of mid-June, 824 RRHA households had entered repayment plans for delinquent balances that totaled about $1 million, or an average of about $1,200. Of those, 693 had fallen behind on their agreements. Another $1.3 million in current rents were late, Daniels-Fayson said.
Households with balances that are more than two months behind could face eviction beginning next month, according to a presentation shared with the board's Property Management Committee. However, the housing authority says it will not pursue cases against tenants who are in the pipeline for rent relief.
For years, RRHA was among the highest evicting landlords in the city. On a monthly basis, it filed dozens of cases against its tenants, some for $50 or less in back rent.
RRHA residents are among the poorest in the region. Nine out of 10 households are classified as extremely low income, a U.S. Department of Housing and Urban Development designation that means a family earns less than 30% of the region's area median income. The average income for Richmond's public housing residents is $11,145 a year, according to HUD data.
Under mounting pressure from tenant advocates in late 2019, the housing authority halted evictions for the rest of that year. It extended its freeze through spring 2020, while offering residents payment plans to catch up on delinquent balances. Then the pandemic hit.
The public health crisis spurred state officials to temporarily close courts and enact protections intended to keep renters safely housed through the pandemic. The Centers for Disease Control and Prevention moratorium, dating to last fall, presented another option for households to stave off eviction.
In Virginia, the expiration of a state of emergency in June ended certain protections, including a requirement that landlords apply for rental assistance on behalf of their tenants before pursuing an eviction. But others remain, including a rule requiring large landlords, like the housing authority, to offer payment plans to renters.
Virginia has more than $1 billion available for rental assistance to cover delinquent balances that have accrued during the pandemic. Since last summer, the program has covered about $263.7 million in rent payments for about 41,400 households as of mid-June, according to figures the Virginia Department of Housing and Community Development provided.
According to a presentation shared with an RRHA committee last month, about 1,700 RRHA households have received a total of $2 million in rental assistance since the housing authority's eviction freeze began.
Households that are behind on rent can check their eligibility for rental assistance here.
(804) 649-6734
Twitter: @__MarkRobinson