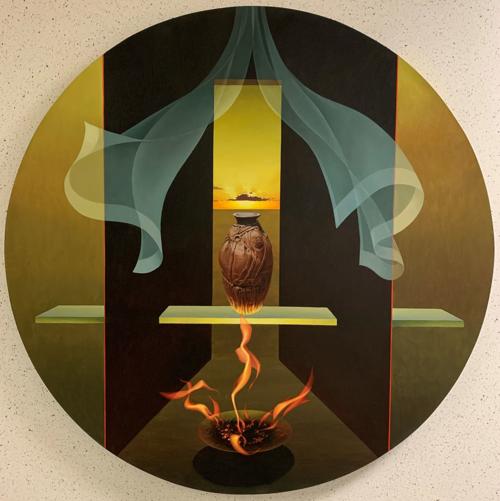 The Richmond Times-Dispatch is selling a portion of its art collection, including paintings and sculptures, in an online auction starting Monday.
Artwork ranges from oil paintings and prints to ceramics and photographs. Artists include Nancy Witt, Joseph E. Burrough III, Brett Busang, Roomy Pak and many others.
The auction, featuring 107 items, will open Monday with a preview for registered bidders at The Times-Dispatch's downtown offices, 300 E. Franklin St. Bids will be accepted through 11 a.m. Tuesday. Most of the auction will be online, but bidders who attend the in-person event Monday will be required to wear masks and maintain social distancing.
The auction will be run by Gates Estates. To preview the items or learn more, visit gatesestatesllc.com or call Tim Gates at (804) 347-0453.