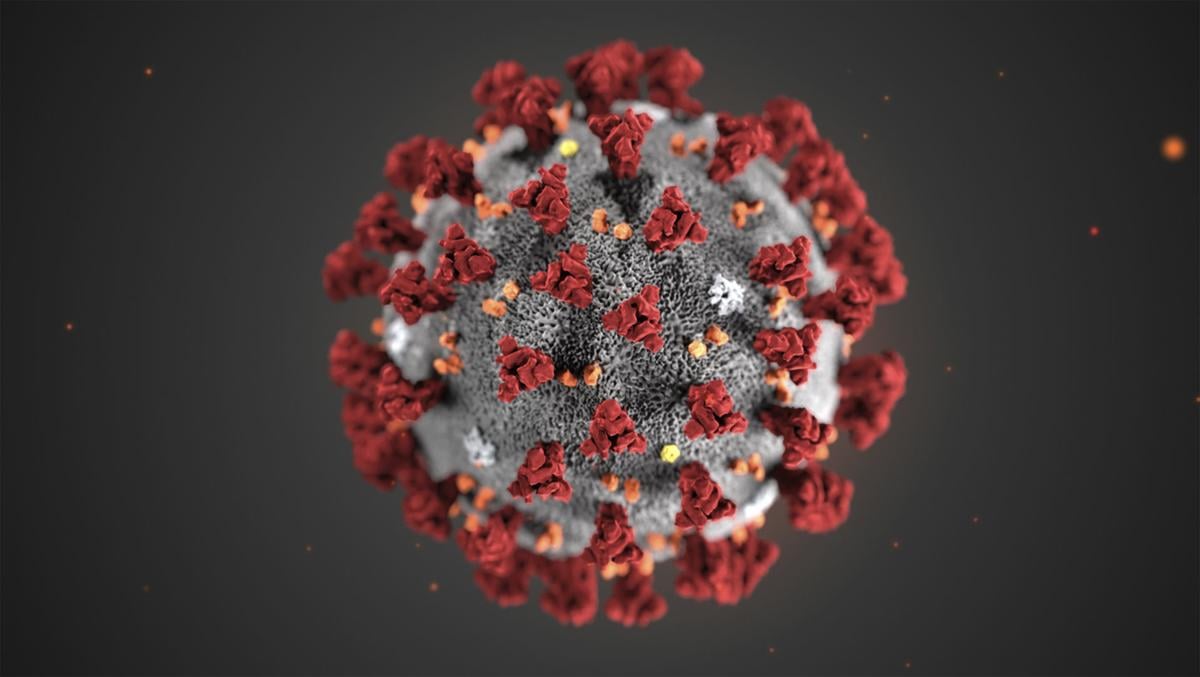 Scientists at the University of Virginia and Virginia Tech may have developed a potential COVID-19 vaccine that would protect against existing and future strains of coronavirus, costs about $1 per dose and can be easily transported.
The catch: It has only been tested on pigs.
The report — which has not been peer-reviewed and is awaiting publication — indicates pigs are "the closest animal models to people" with the exception of monkeys. Geneticists at the University of Illinois' Animal Science Lab identified the same findings and noted the benefits of using the similarities to find cures for diseases.
Like existing vaccines, research results released Wednesday showed the vaccines didn't prevent getting sick but protected pigs against severe symptoms and fortified their immune system against future infections.
UVA Health's Dr. Steven Zeichner and Tech's Dr. Xiang-Jin Meng, virologists who led trials and specialize in infectious diseases, said "it is reasonable to think that the COVID-19 vaccine would also protect people."
Starting in September, researchers looked at the genetic sequence of the virus, found the constant across existing strains, introduced that to stripped down E. coli bacteria — commonly used in vaccine trials due to its adaptive qualities — then isolated how the bacteria provided an antigen, or an immune response.
Then the antigen was grown and killed with a disinfectant called formalin. Zeichner said "killed whole-cell vaccines" are widely used against cholera and pertussis, a contagious respiratory disease also known as whooping cough. Millions of those vaccines are already manufactured with similar technology in low-to-middle-income countries at around a $1 per dose cost, Zeichner added.
The U.S. paid $19.50 for each dose of Pfizer and about $15 for every Moderna dose. Without the same buying power, poorer countries ravaged by the virus risk stretching thin already battered health systems and economies.
Zeichner said an affordable option to break down obstacles hindering vaccination efforts worldwide could aid pandemic response.
Global distribution of existing vaccines is severely lacking, with wealthier nations purchasing the majority of doses and deepening unequal access for poorer ones. The Kaiser Family Foundation estimates that, as of March 15, high-income countries such as the U.S. have purchased enough shots for more than double their existing adult population.
Low-and-middle-income countries can cover only one-third of theirs.
President Joe Biden promised all American adults would be eligible for a vaccine in May. Kenya, one of Africa's wealthier nations, received its first million vaccines on March 2, nearly three months after vaccinations began in the U.S.
"We're not safe here until everybody around the world is protected. ... If there's a variant that evolves in some poor country elsewhere in the world and the vaccines we have do not protect against that variant, you can be sure one way or another, that variant is somehow going to get back here," Zeichner said in an interview Wednesday afternoon. "And it's going to start up a new, even worse pandemic."
Across Virginia, there are currently 123 cases of the U.K. variant and 26 of a strain first identified in South Africa, where, at the end of January, The Washington Post reported more than 90% of the country's cases were the variant.
With UVA and Virginia Tech researchers indicating their vaccine could be a safeguard against current and future strains, more instances like this could be avoided.
But additional testing and extensive human trials would need to occur before authorization from the Food and Drug Administration and other global regulatory agencies makes that a reality.
If Virginia scientists have an 11-month timeline like Moderna and Pfizer's, their vaccine could be available in August. In the meantime, Zeichner urged people to get whichever vaccine they can and to continue to wear masks and social distance.
"I take care of patients, and I've seen the devastating consequences. It's not a trivial disease," he continued. "People need to take the precautions."
That's the way to get back to a normal life, he said.
(804) 649-6103
Twitter: @sabrinaamorenoo