The statue of Jefferson Davis on Monument Avenue in Richmond was torn down late Wednesday night.
The statue of the president of the Confederacy was toppled shortly before 11 p.m. and left on the ground at the intersection of Davis and Monument avenues.
Richmond police were quickly on the scene. A tow truck showed up around 11:30 p.m. to take the statue away.
While the statue was being loaded onto the tow truck a onlooker could be heard saying "What a time to be alive. What a time to be in Richmond."
Once it was on the truck other bystanders said "Take it to the dump" and "Throw it in the lake." 
The vandalism of the statue comes nearly two weeks into protests against police brutality against black Americans, sparked by the death of George Floyd in Minneapolis. 
It comes a day after the Christopher Columbus statue in Byrd Park was pulled down by protesters, and on the same night that demonstrators pulled down four statues from a Confederate monument in Portsmouth.
On Saturday, a Confederate statue honoring Confederate Gen. Williams Carter Wickham was torn down in Richmond's Monroe Park.
The Jefferson Davis monument and the J.E.B. Stuart monument were both dedicated in 1907. 
Davis' widow, Varina, had initially picked a site in Monroe Park for her husband's memorial, but the cornerstone was later moved to Monument Avenue against her wishes.
(This is breaking news. This story will be updated.)
(Photos by Zach Joachim, Johanna Alonso and Dylan Garner.)
PHOTOS: Jefferson Davis statue torn down on Monument Avenue
-- HIDE VERTICAL GALLERY ASSET TITLES --
IMG_1256.jpeg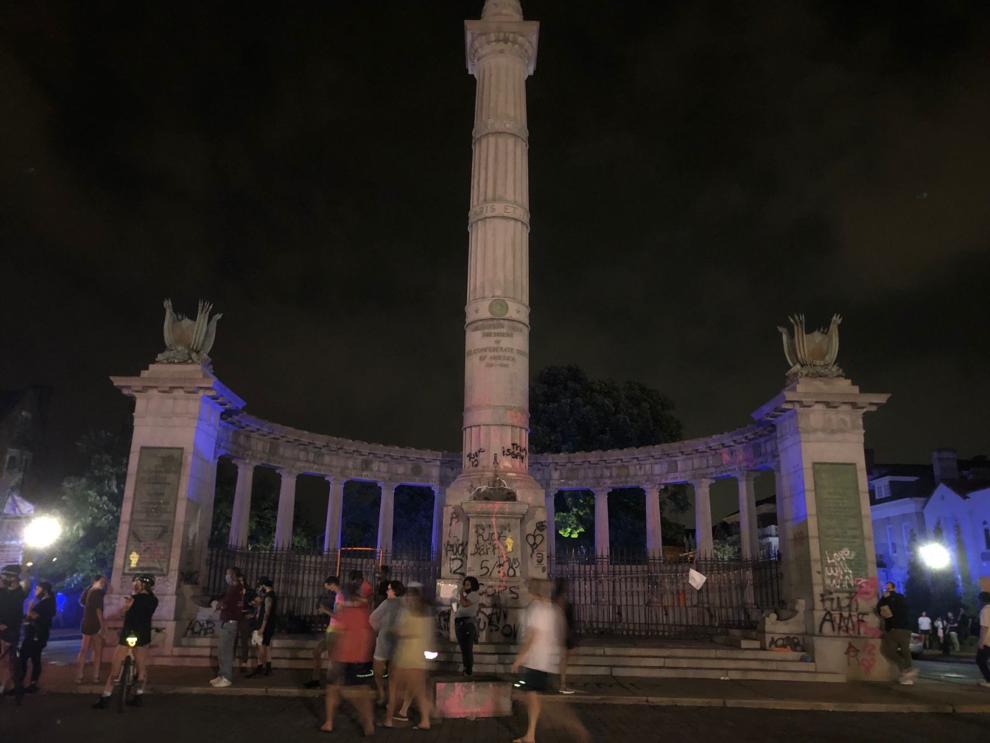 IMG_2622.JPG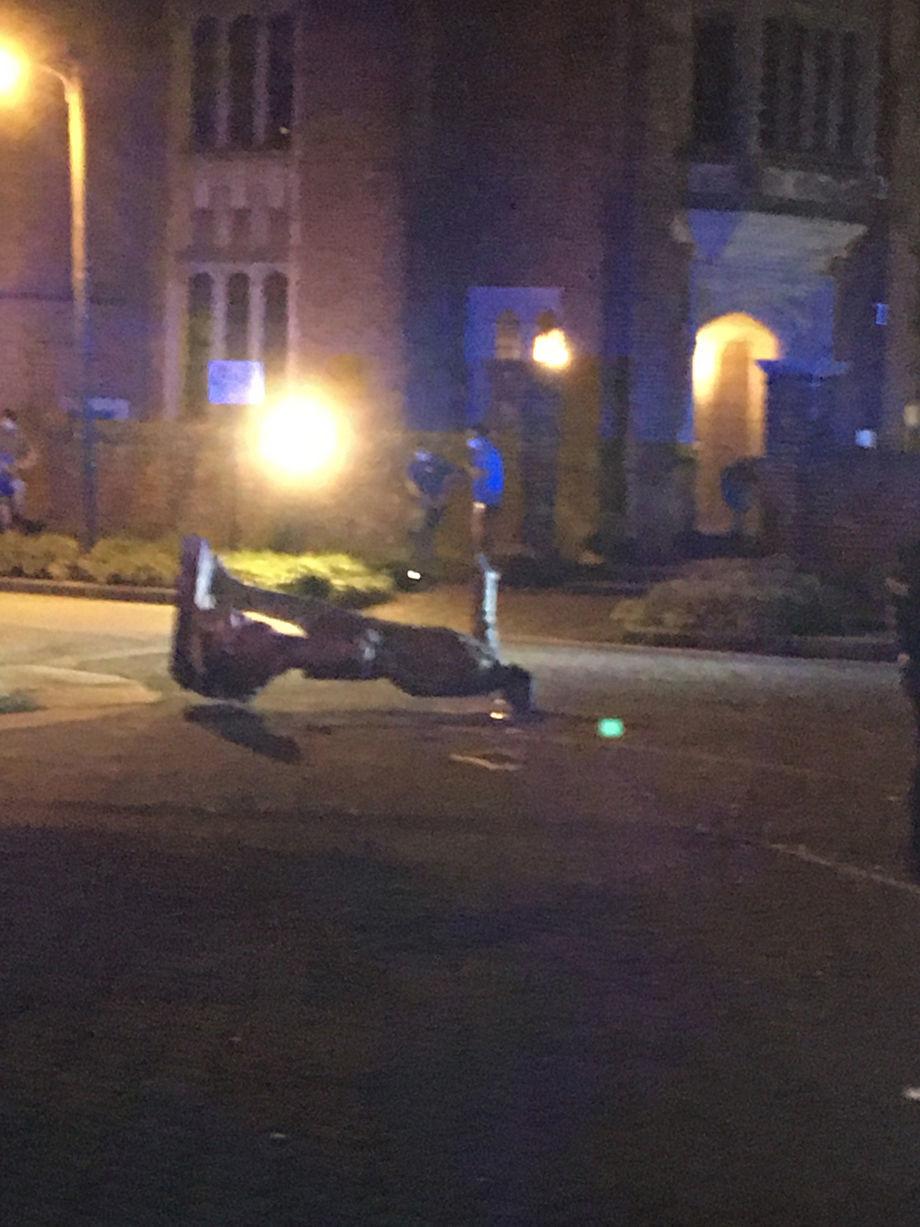 IMG_2623.JPG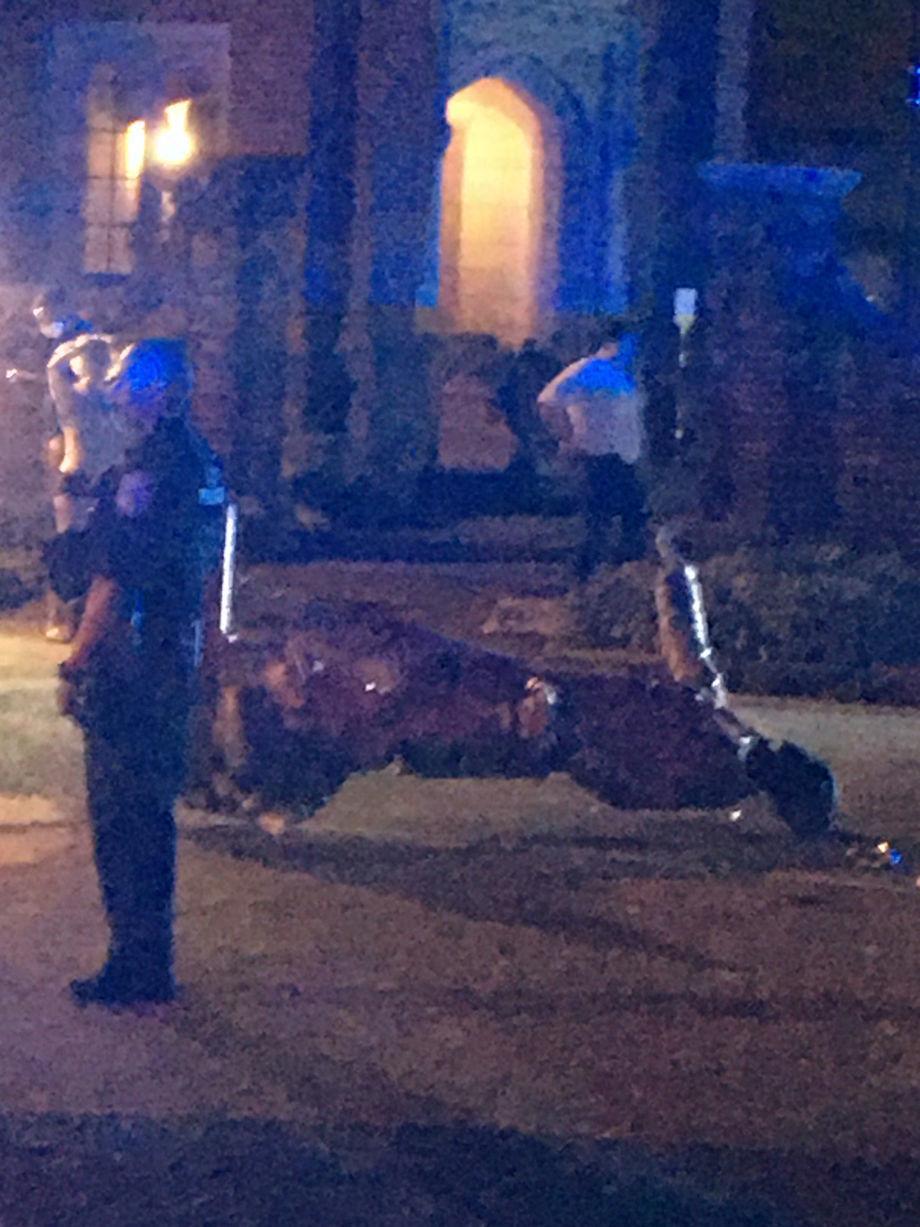 IMG_2625.JPG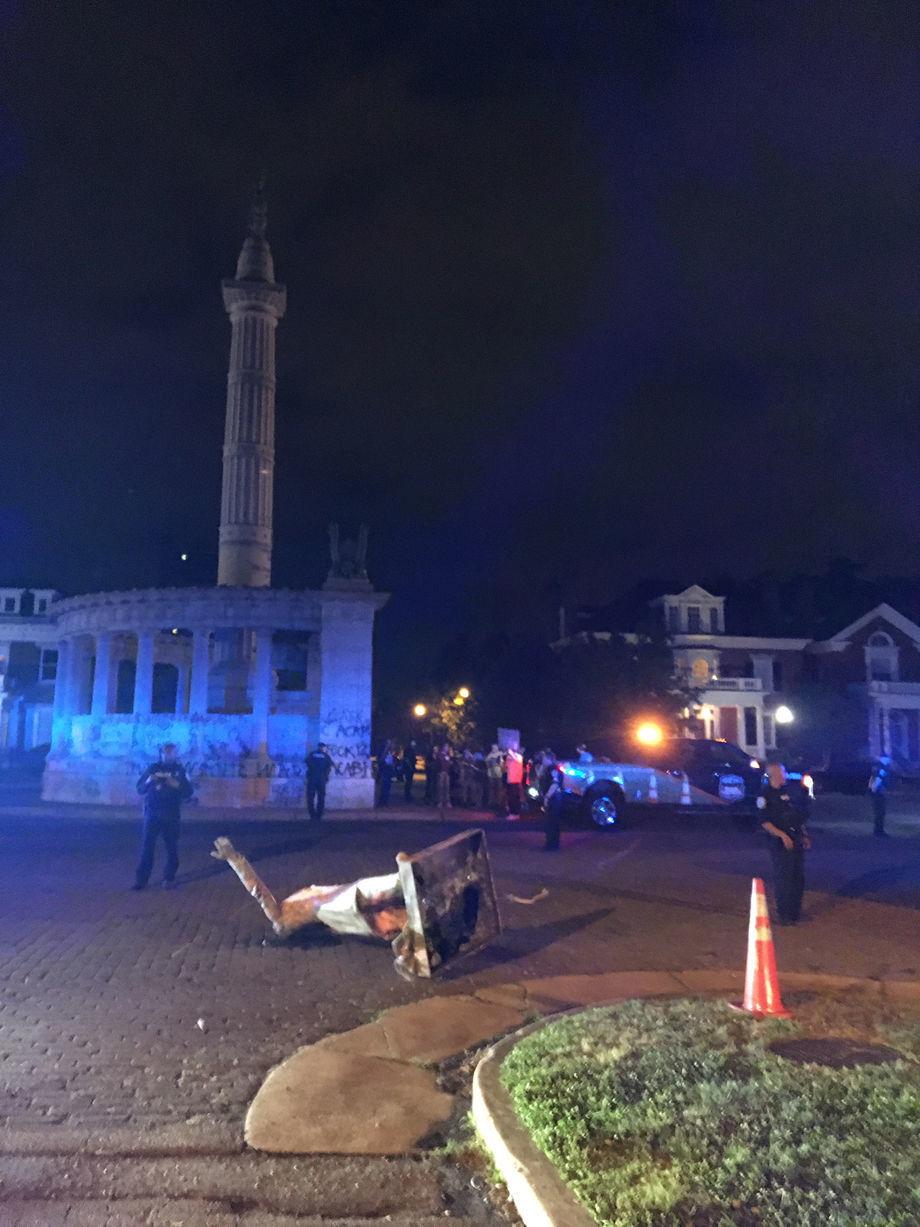 EaM3k-2XYAAz2Oq.jpg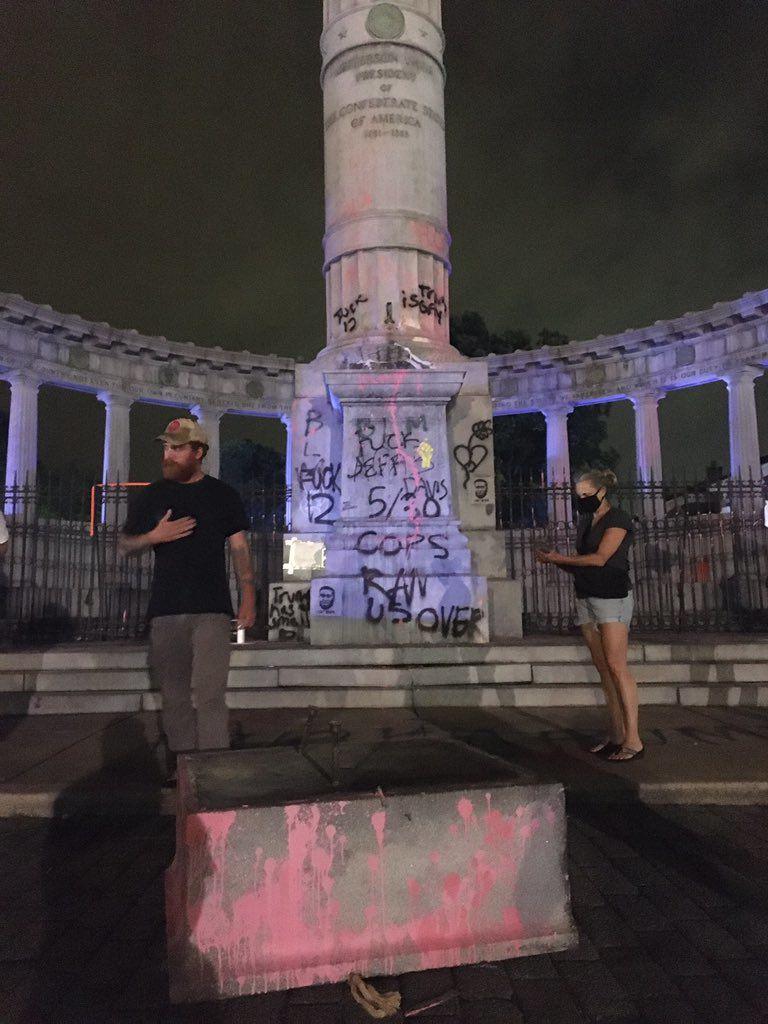 EaM3k-3XgAEi3Uj.jpg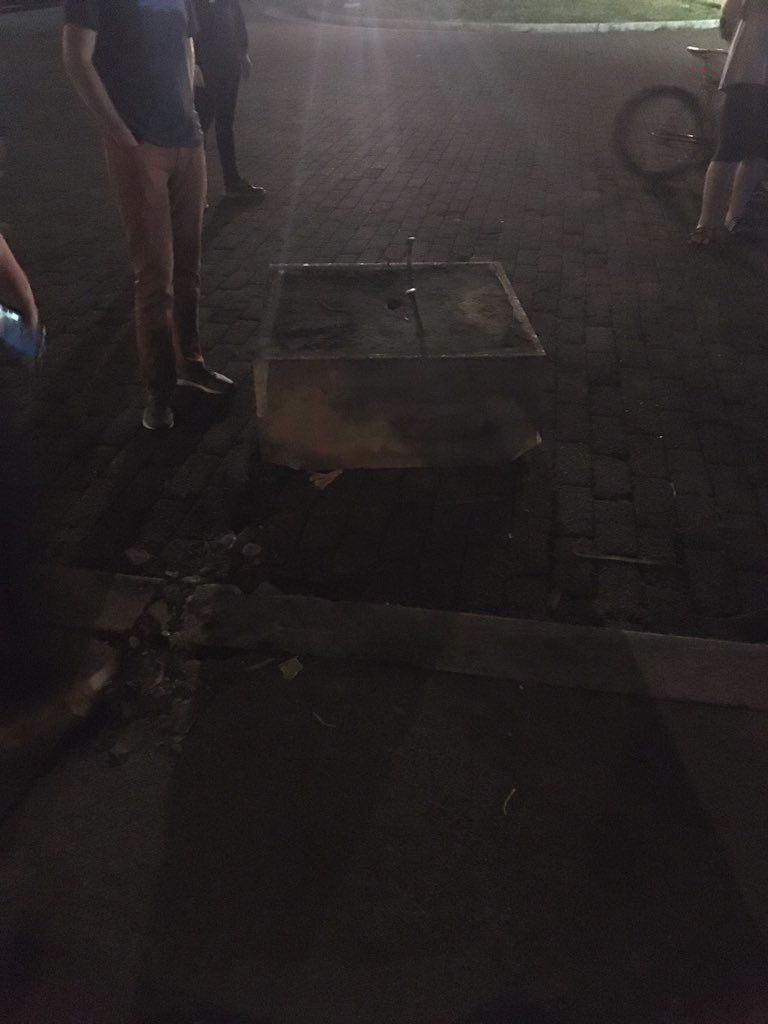 EaM4ttuXsAQhPzL.jpg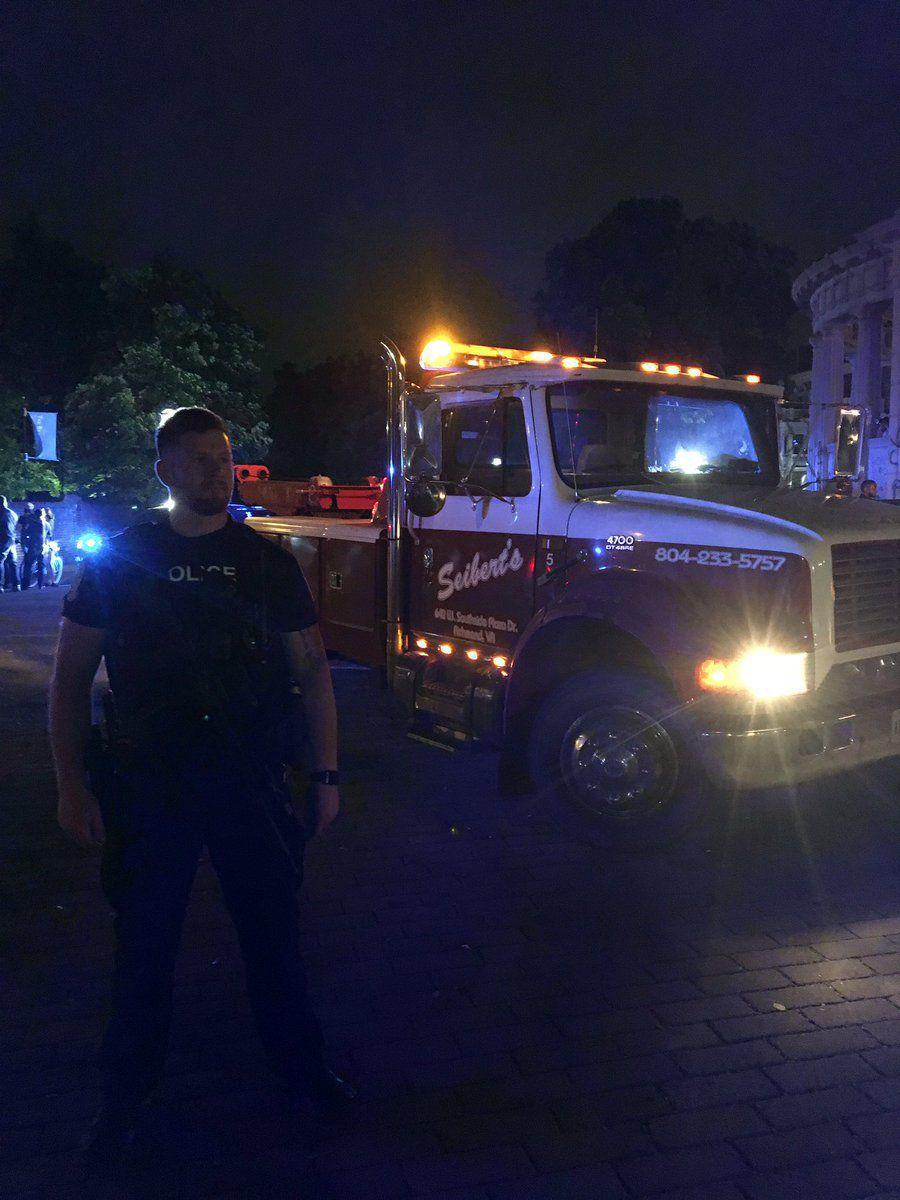 EaM6WTlXYAIssvB.jpg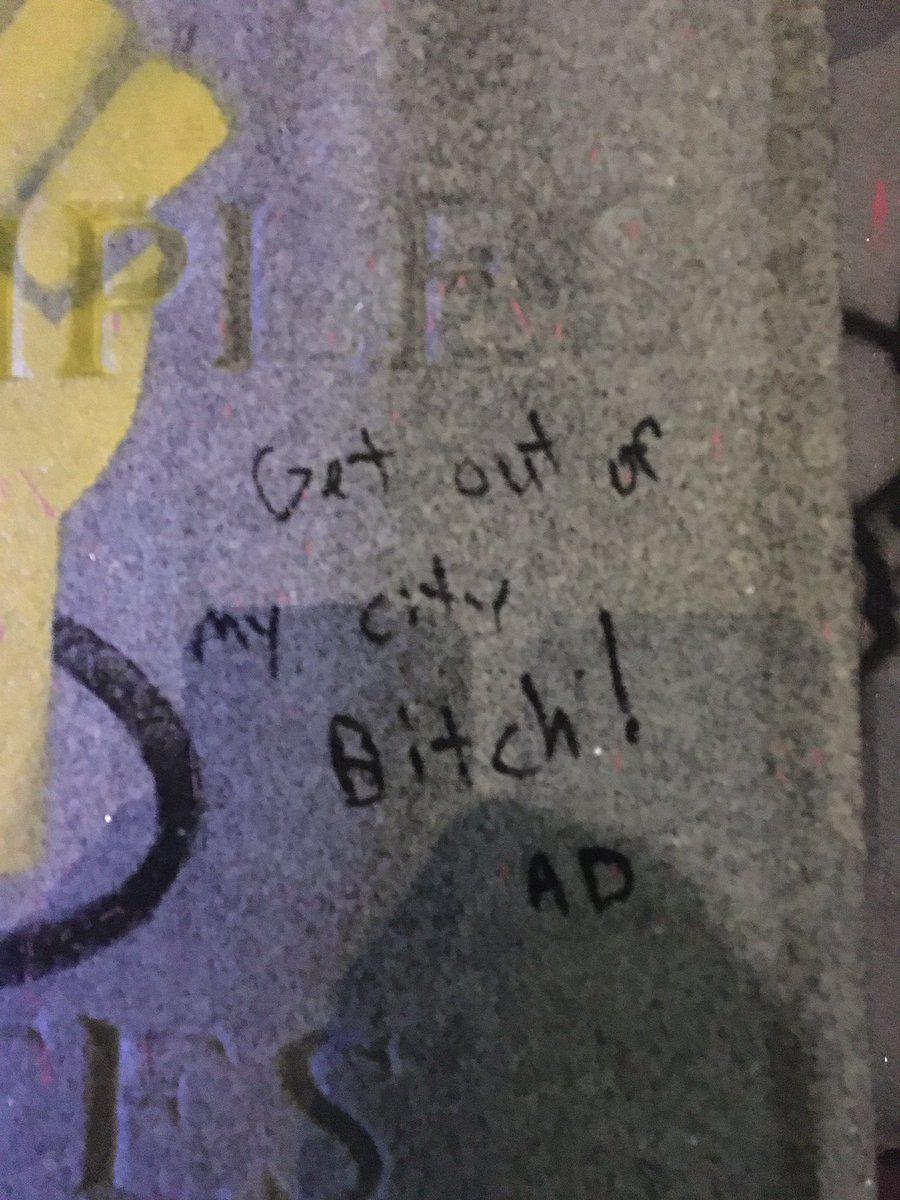 EaM6WTVXsAE59nm.jpg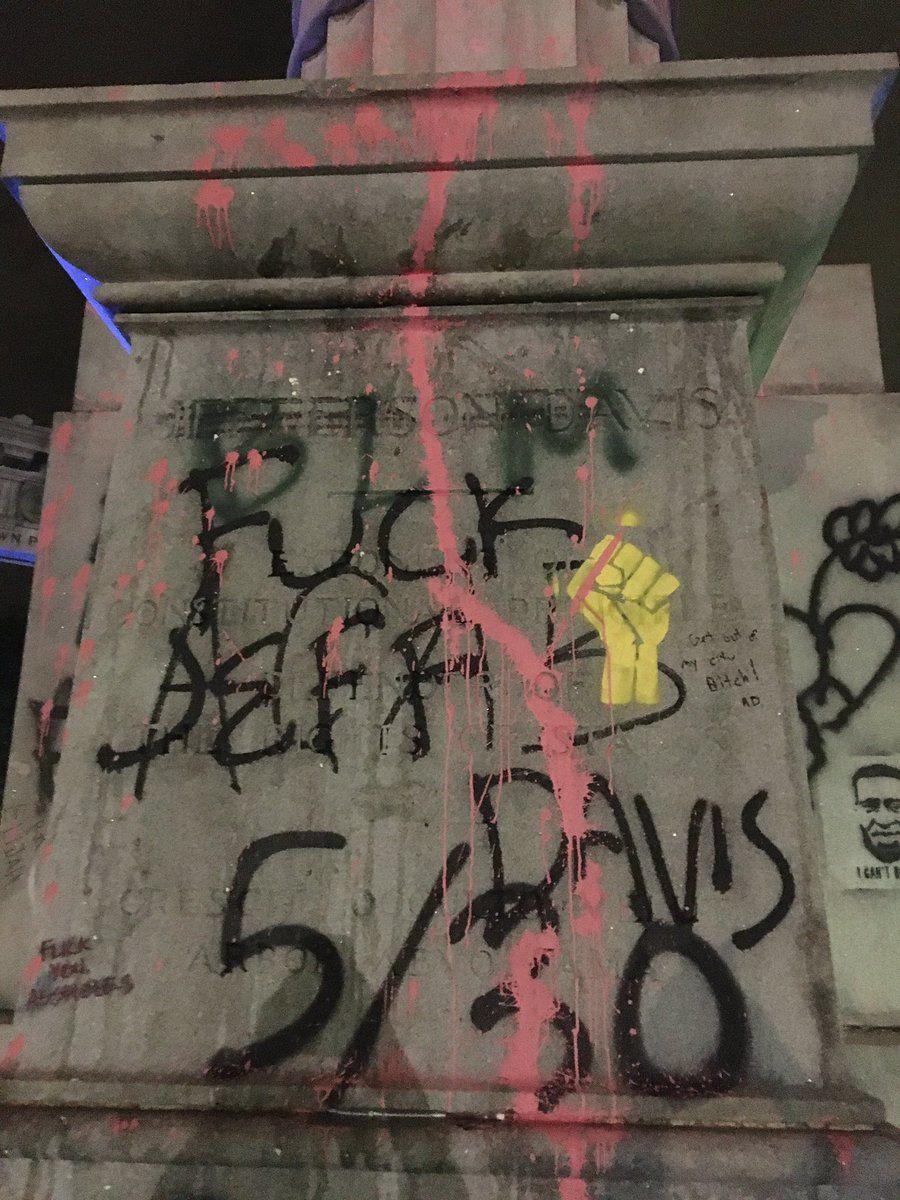 EaM6x1MX0AgpD-f.jpg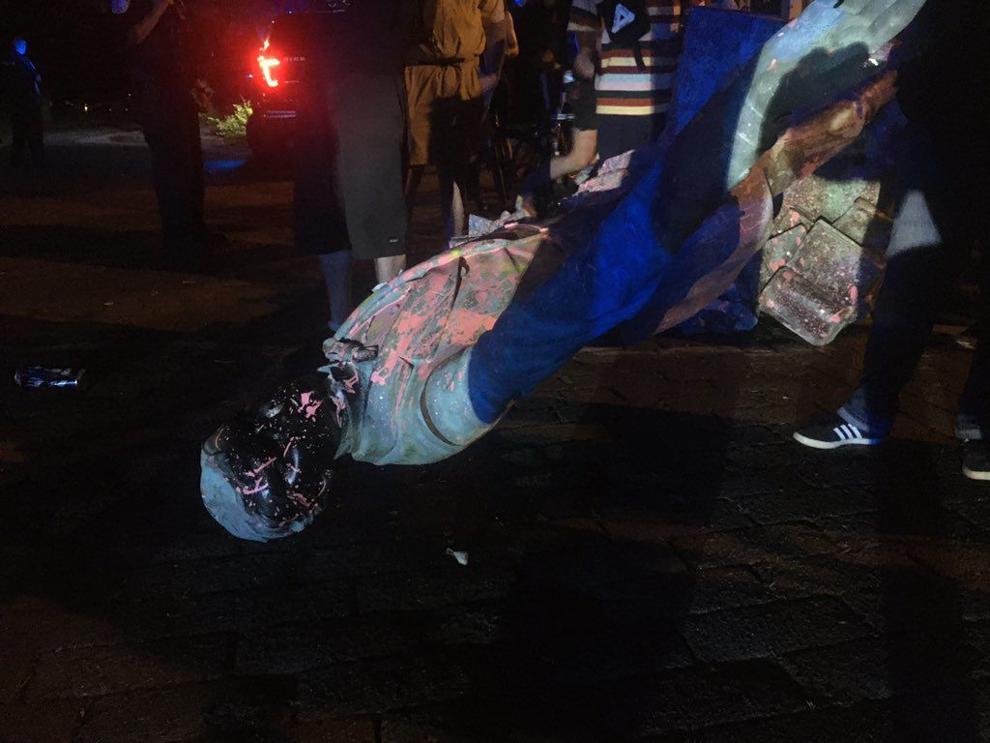 EaM29xsXYAExDCx.jpg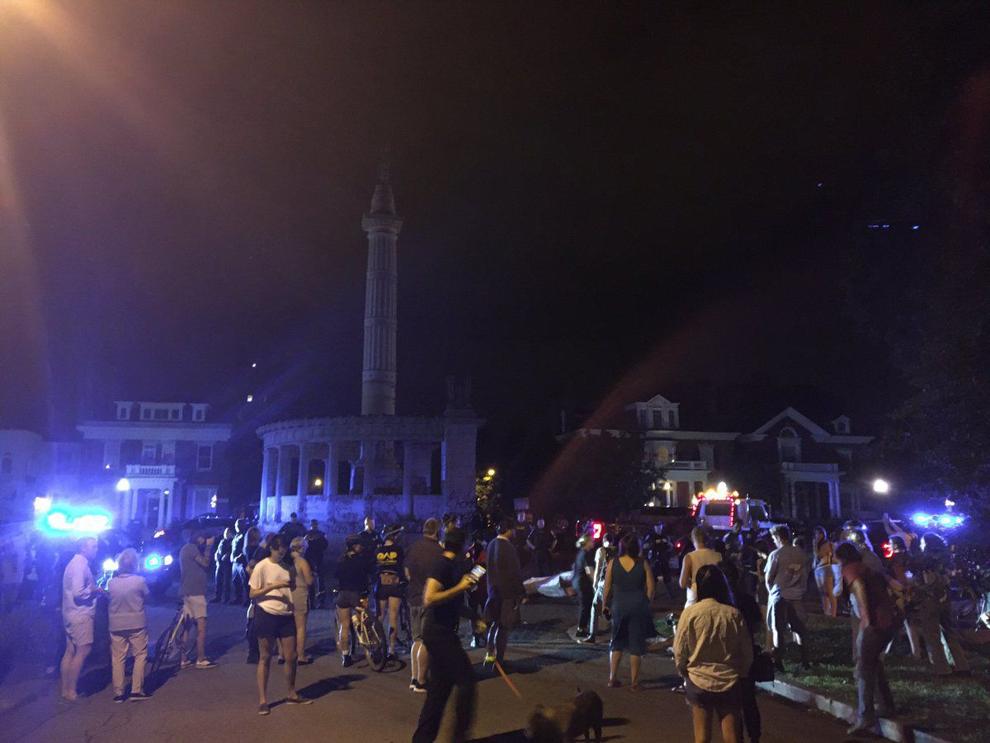 EaM29xtWkAEmVbw.jpg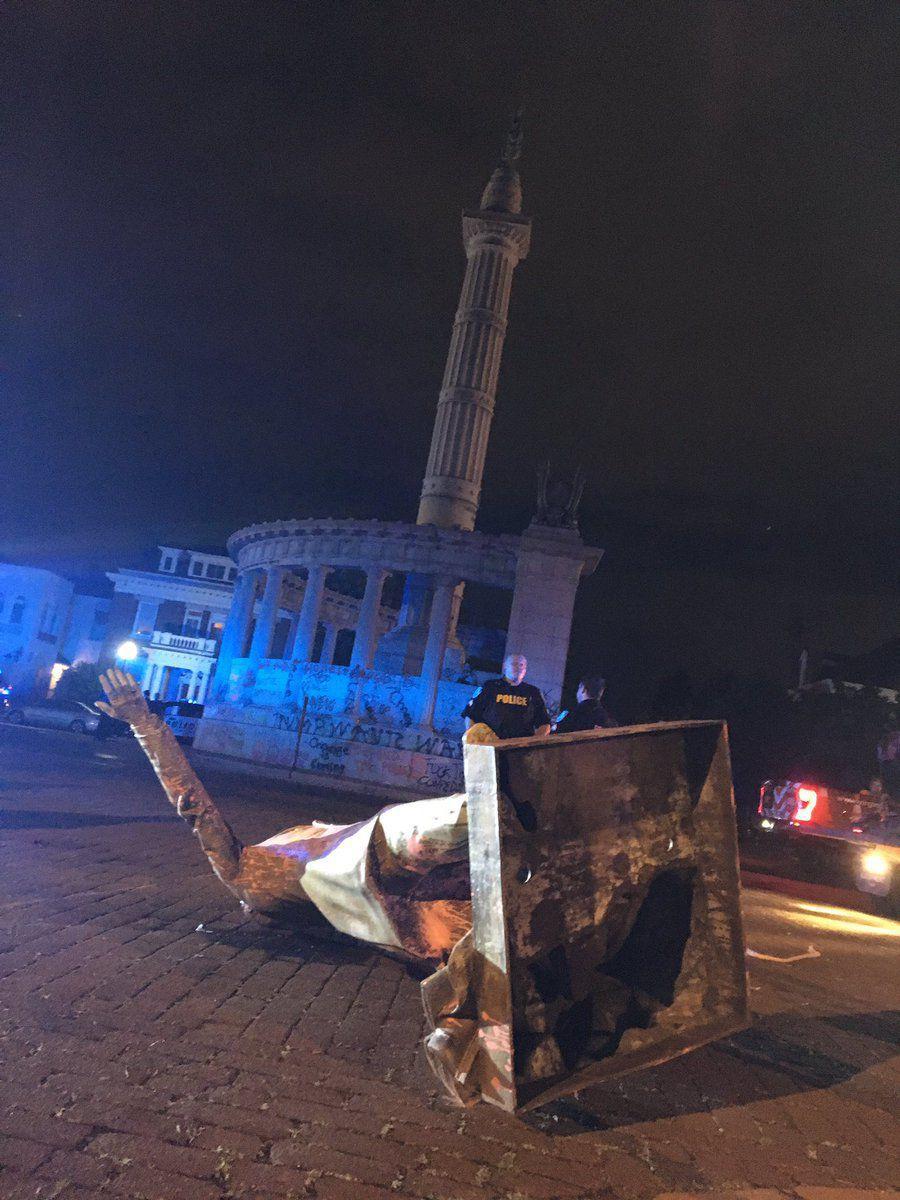 EaMz2lRX0AcGlW4.jpg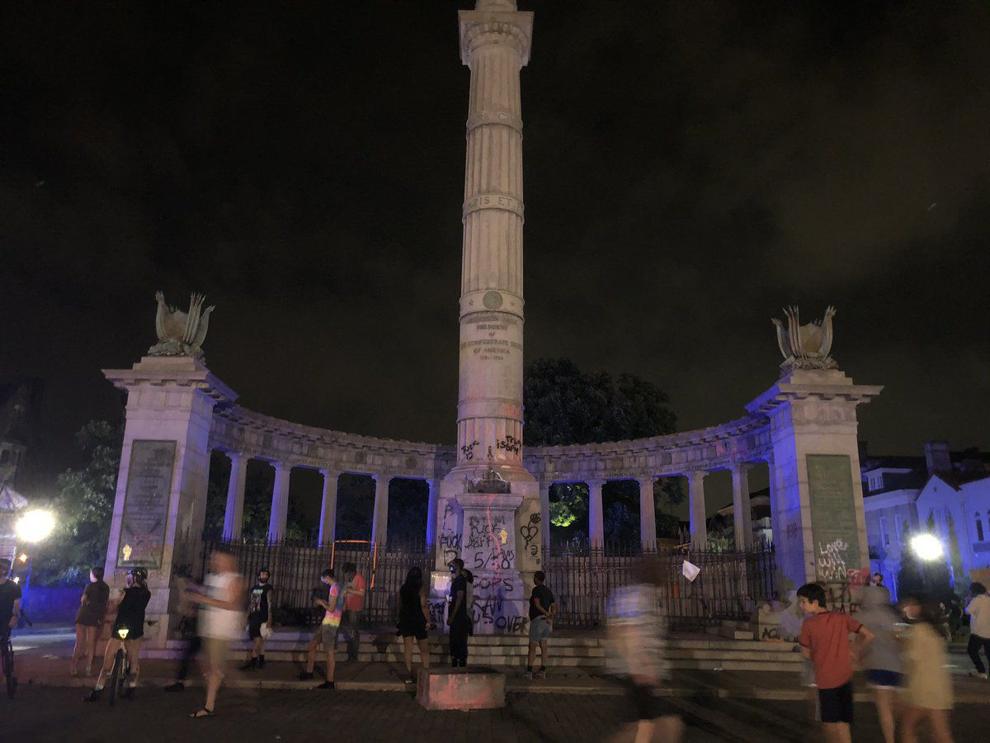 IMG_3853.JPG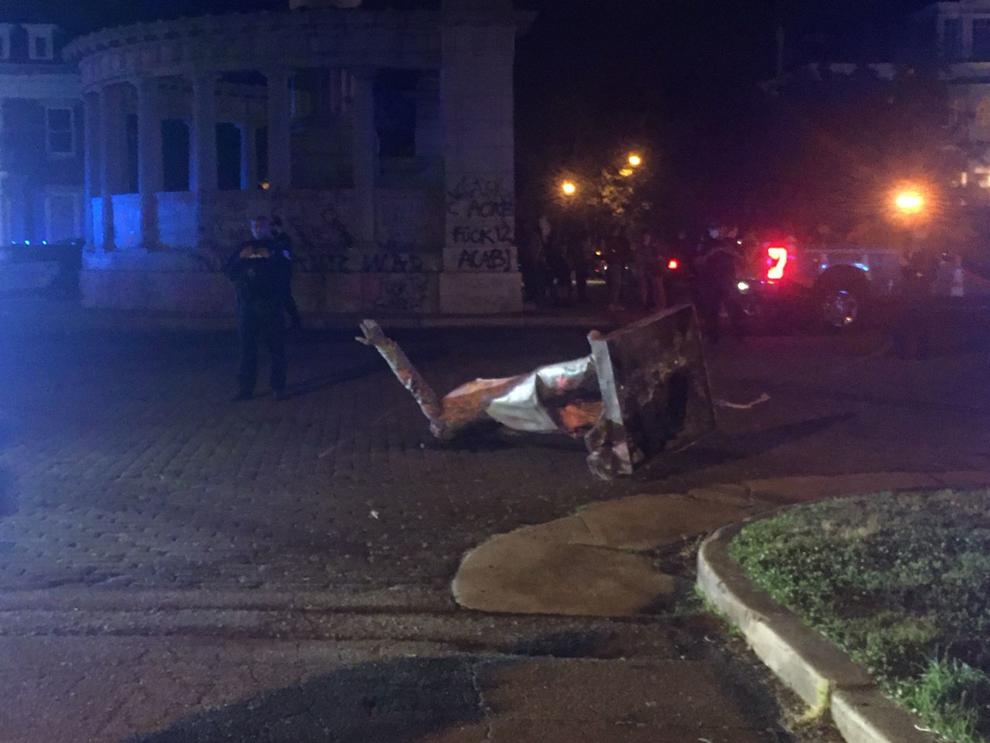 IMG_3882.JPG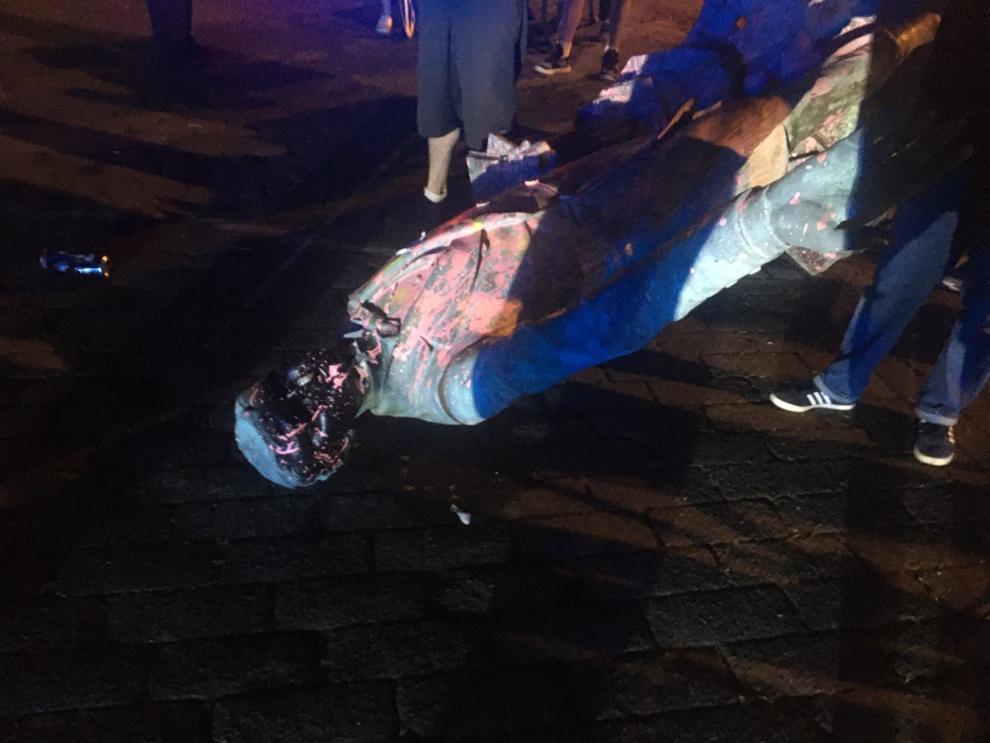 IMG_3895.JPG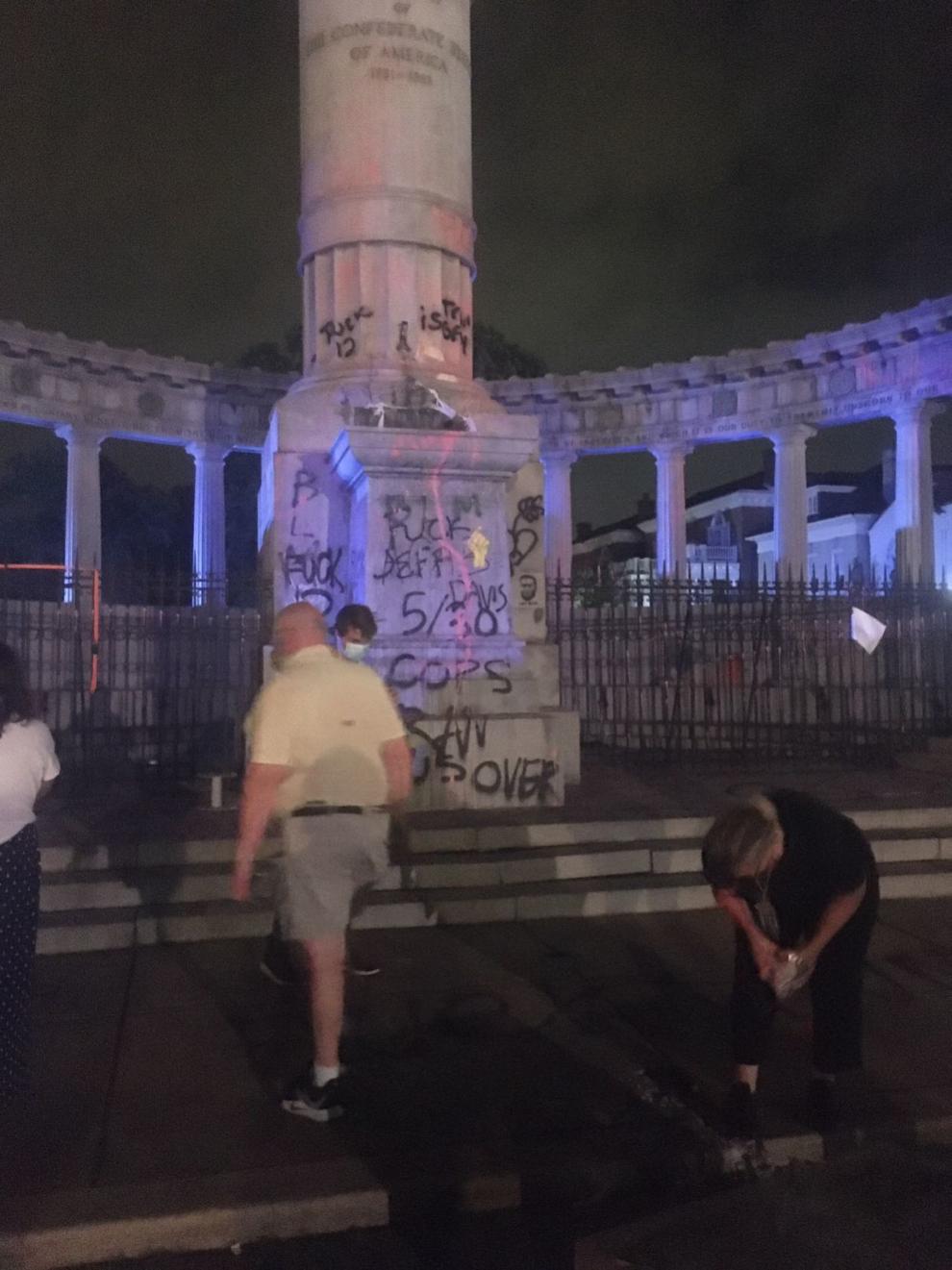 jeff davis statue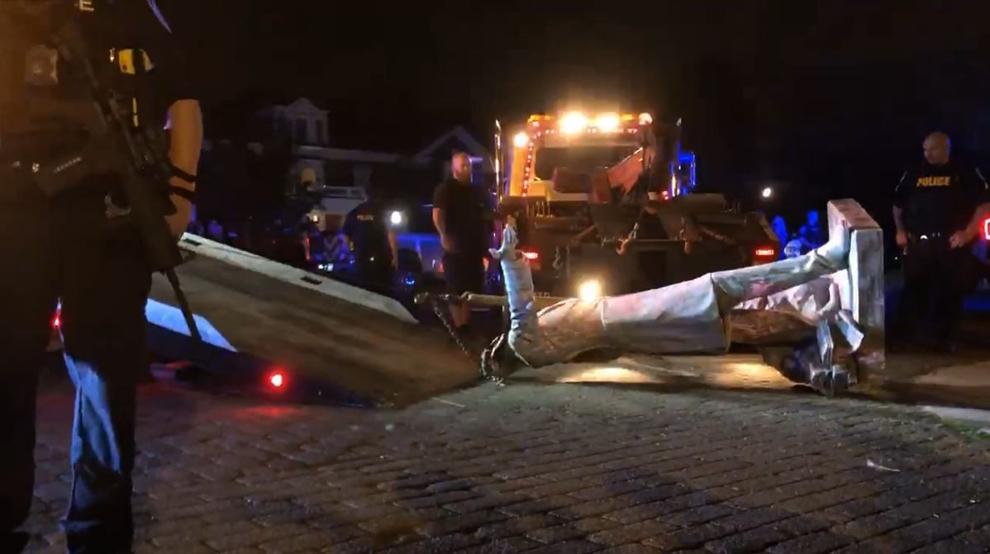 ---
Pastor, police major attempt to start dialogue with protesters at Lee statue
Earlier: Two events congregated on opposite sides of the Lee monument on Wednesday night — the 381 Movement's nightly protests against police brutality, which are now in their second week, and B.R.I.D.G.E., an event developed by Pastor Clay Cofield from Spirit of Fire Cathedral in Glen Allen to create dialogue between police and the people in the Richmond community.
Maj. Sybil El-Amin Jones, a member of the Richmond Police Department who is in charge of the 3rd and 4th precincts, was invited by Cofield to speak to the crowd.
They spoke on the west side of the monument in front of an audience of about 150 spectators. A voter registration booth was set up next to audio equipment, which amplified music from a small band and the voices of vocalists singing spiritual music before the speakers took the microphone.
"We've got to have a voice, and there's no need for us to shout about stuff if we're not going to make any decisions to change the stuff that we're shouting about," Cofield said, pointing to the voter registration booth before turning the microphone over to El-Amin Jones.
El-Amin Jones said that she has wanted to join protests over the killing of George Floyd, which have enveloped the city of Richmond for nearly two weeks, but cannot do so because of her responsibilities.
"I want to say that what you see on TV is not your Richmond Police Department. What you see happening in Minneapolis is not what is happening in the city of Richmond," she said.
El-Amin Jones, who grew up in Richmond and teaches cultural diversity training for RPD, said many malpractices highlighted by protesters — chokeholds, officers failing to use body cameras and the handling of mental health issues, among others — don't exist in RPD.
"I am giving you the utmost respect. I love the city of Richmond, I have dedicated my life to the city of Richmond," she said.
"So has our chief, so has our command staff, and so have our officers. Call us to the table, we will come."
To Cofield, the protests that have enveloped Richmond and other cities across America over the past week and a half have taken the wrong approach to addressing the issue of police brutality.
Referencing the protest organized by the 381 Movement, which was also congregated by the Lee monument, Cofield said, "On one side of the statue, you have yelling, and cursing and anger and attitude. On the other side of the statue, you have answers."
As El-Amin Jones and Cofield finished speaking, many spectators crossed over to the east side of the monument to hear leaders of 381 Movement speak. Some attendees at the 381 Movement's protest felt as though the B.R.I.D.G.E. event was an attempt to upstage the movement at large.
After a handful of speakers called for a continuation of the marches and protests against police brutality and systemic racism, the group, which had by then swelled to a couple hundred, began marching down Monument Avenue toward VCU with chants of "F-12" and "Black Lives Matter."
The Richmond Department of Parks, Recreation and Community Facilities says the statue of Christopher Columbus has been removed from the lake at Byrd Park, where protesters threw it Tuesday night.
Tamara Jenkins, spokeswoman for the department, said the statue was recovered Wednesday morning. She said she could not disclose where it was taken. She said she had not received any report on possible damage.
Richmond police said Wednesday there were no arrests at the park related to the incident.
On Wednesday afternoon, Richmond Mayor Levar Stoney tweeted about the Columbus statue being torn down.
"The atrocities inflicted upon indigenous people by Christopher Columbus are unconscionable. That's why the city began observing Indigenous Peoples' Day, not Columbus Day, in 2019. But the decision & action to remove a monument should be made in collaboration w/ the community," Stoney said.
"Working with Richmond's History and Culture Commission, we are establishing a process by which Richmonders can advocate for change to the figures we place on public pedestals across our city in a legal and peaceful way."
In Portsmouth on Wednesday, protesters beheaded and then pulled down four statues that were part of a Confederate monument, according to local media reports.
The demonstrators used a tow rope to topple the figures as police watched. Protesters spray painted the monument and used tools to remove the heads. According to reporters at the scene, a man was struck in the head by a falling statue.
Earlier in the day, protesters covered the statues with sheets and bags, several hours after City Council members had a meeting about relocating the monument.
Mayor John Rowe proposed allocating $100,000 to remove the monument and possibly relocate it to a local cemetery.
PHOTOS: Jefferson Davis statue torn down on Monument Avenue
-- HIDE VERTICAL GALLERY ASSET TITLES --
IMG_1256.jpeg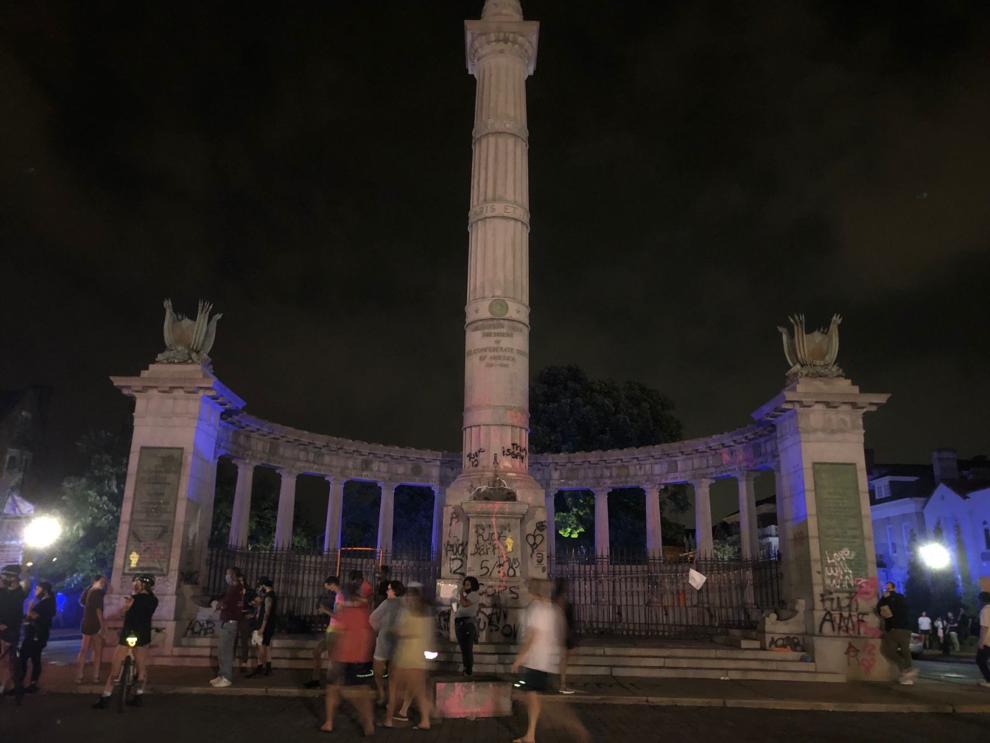 IMG_2622.JPG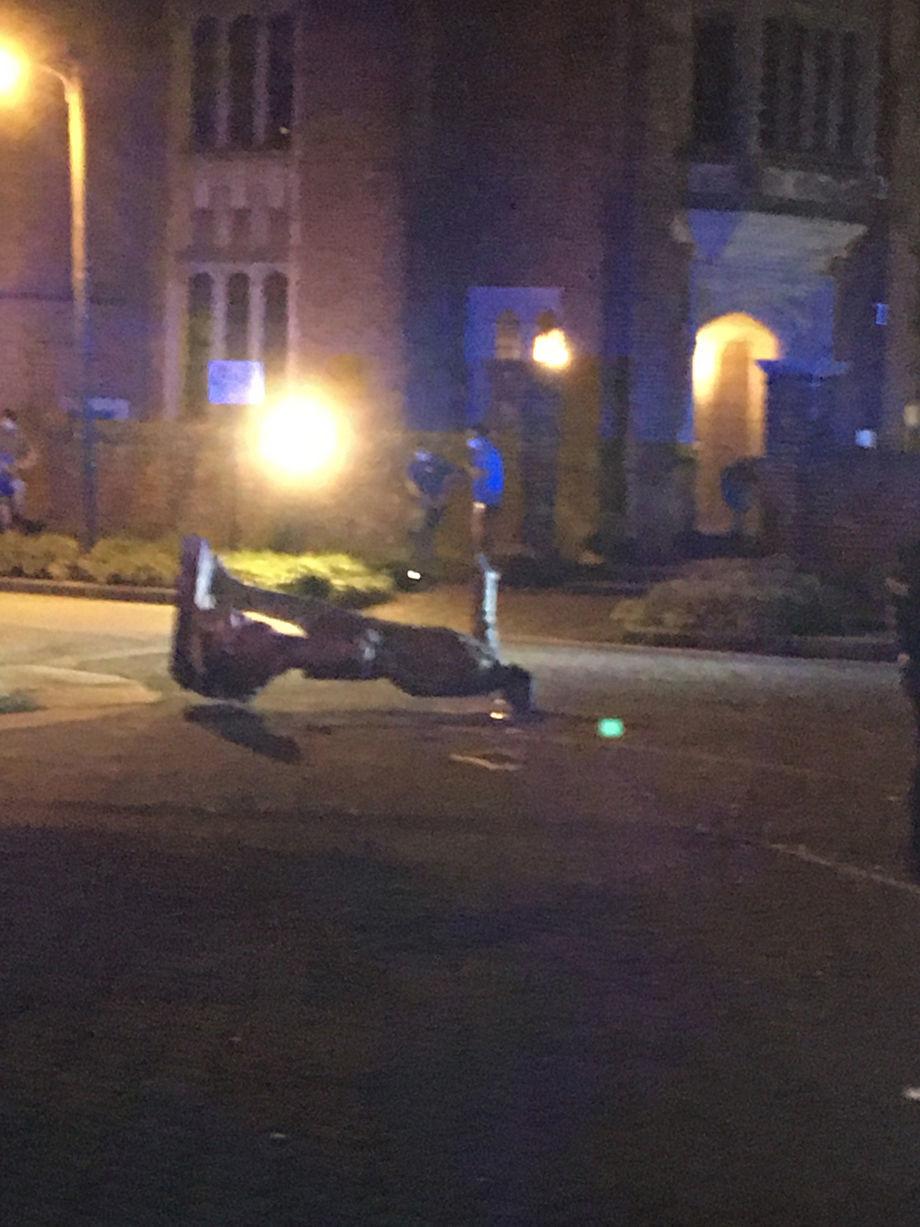 IMG_2623.JPG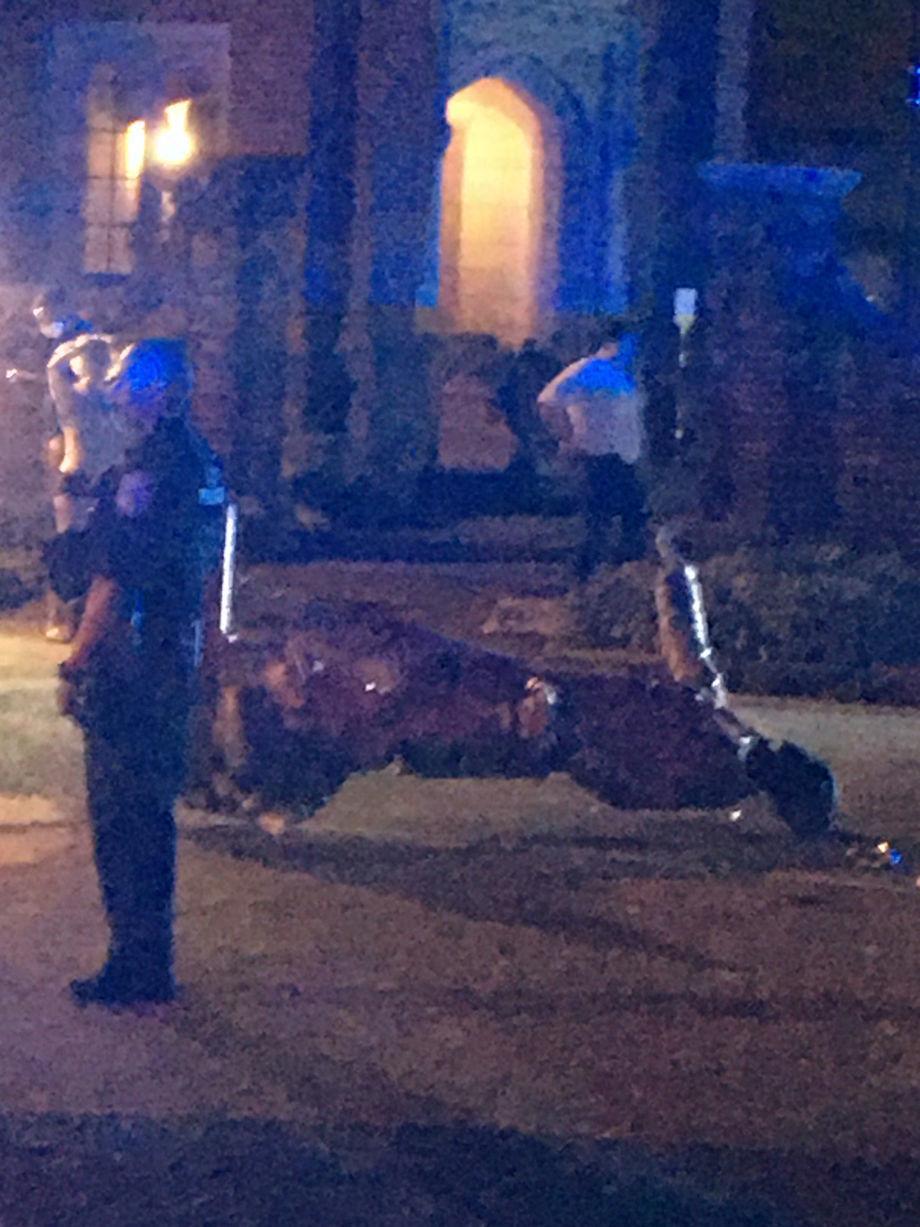 IMG_2625.JPG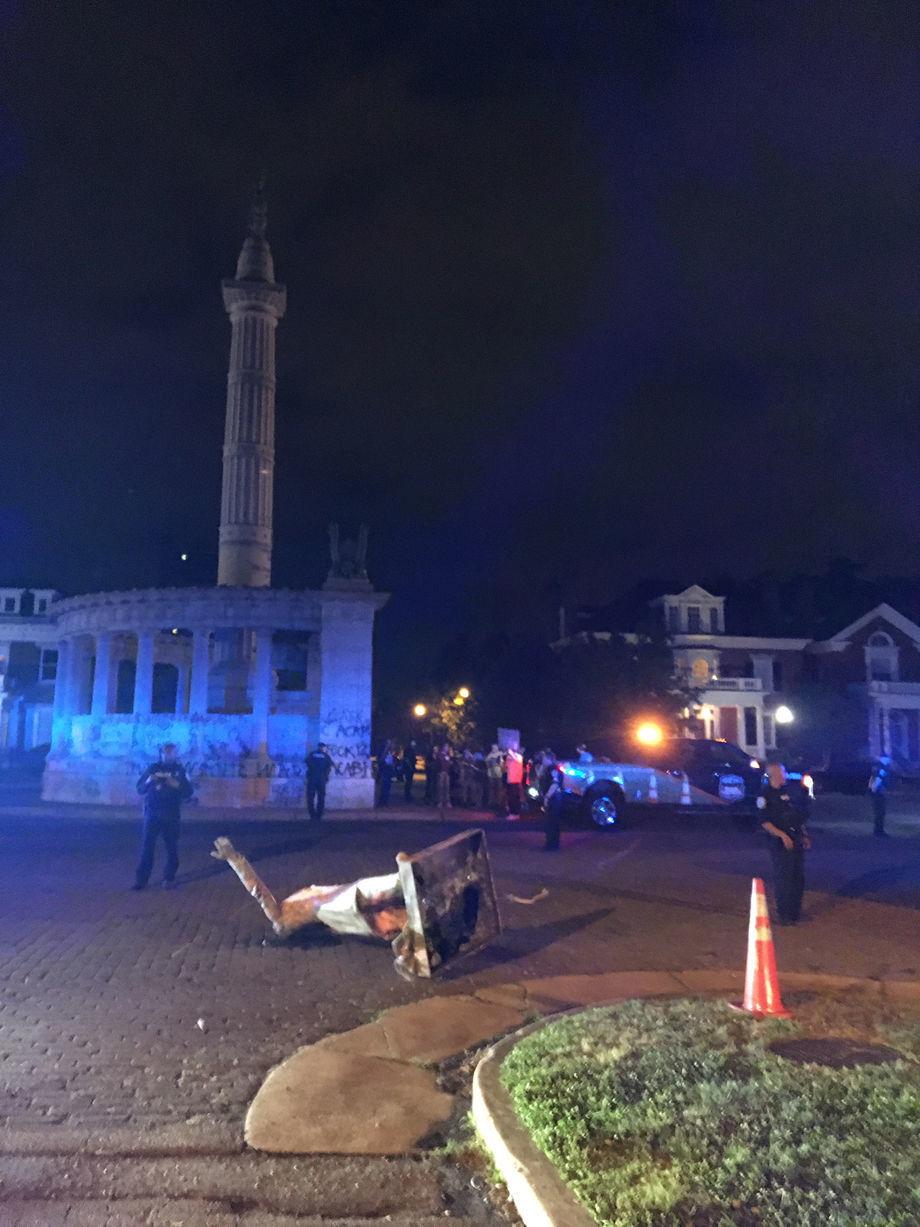 EaM3k-2XYAAz2Oq.jpg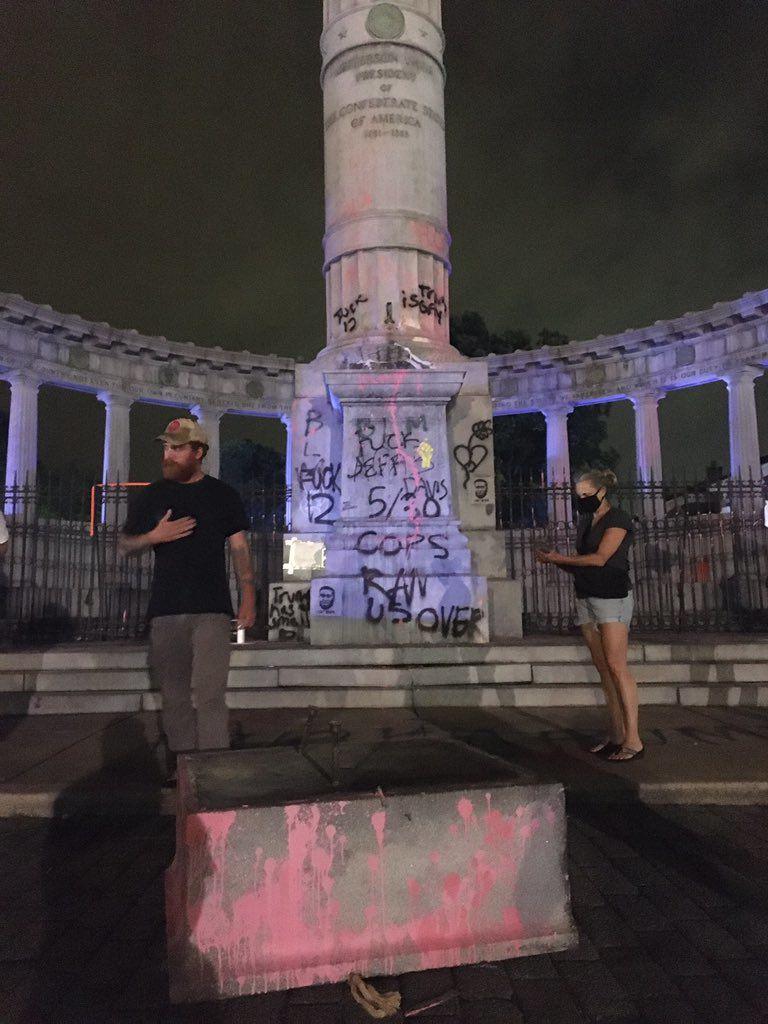 EaM3k-3XgAEi3Uj.jpg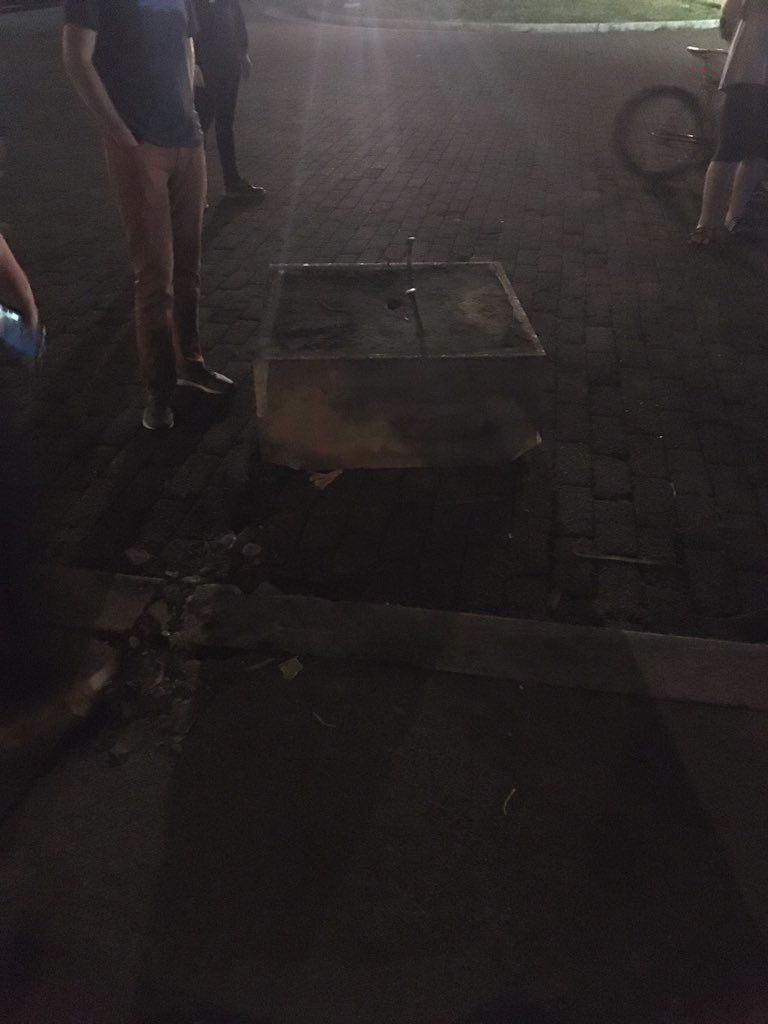 EaM4ttuXsAQhPzL.jpg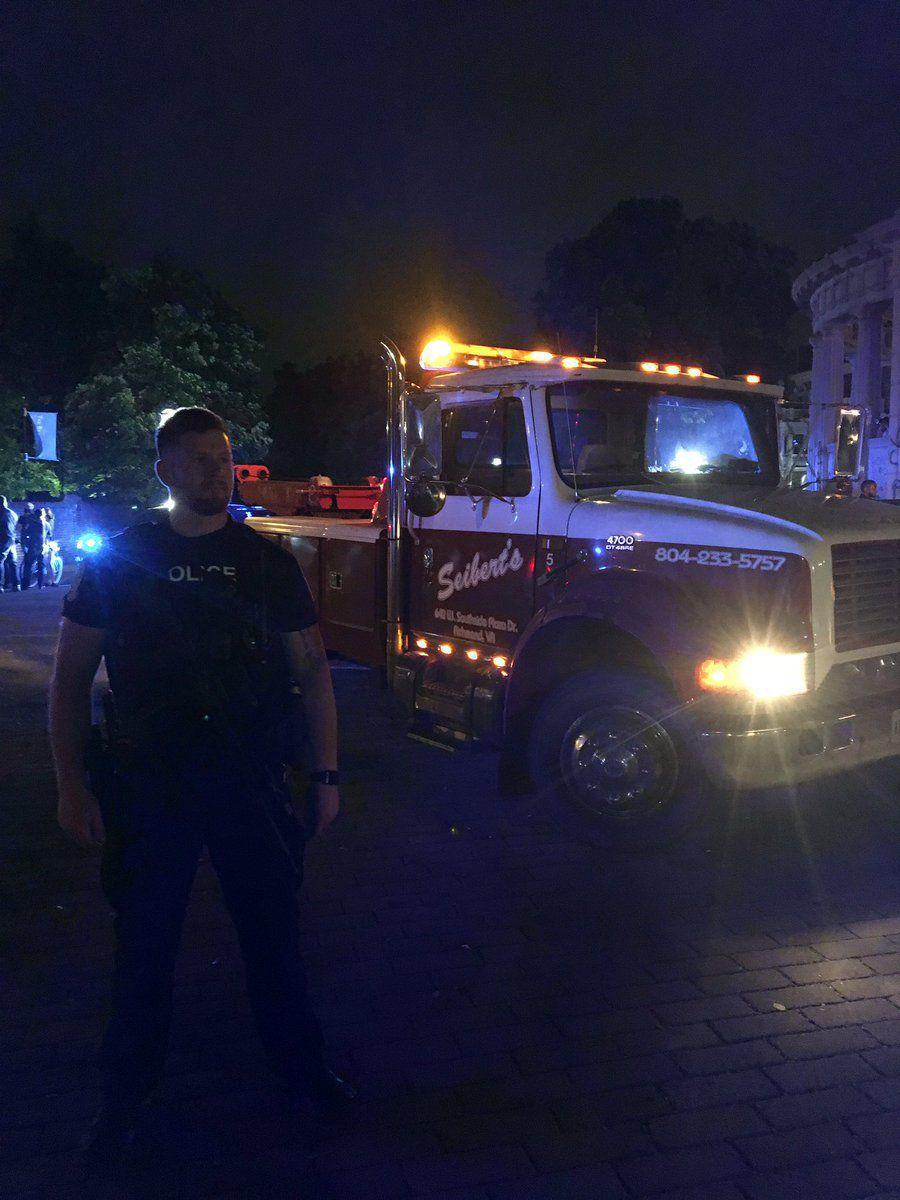 EaM6WTlXYAIssvB.jpg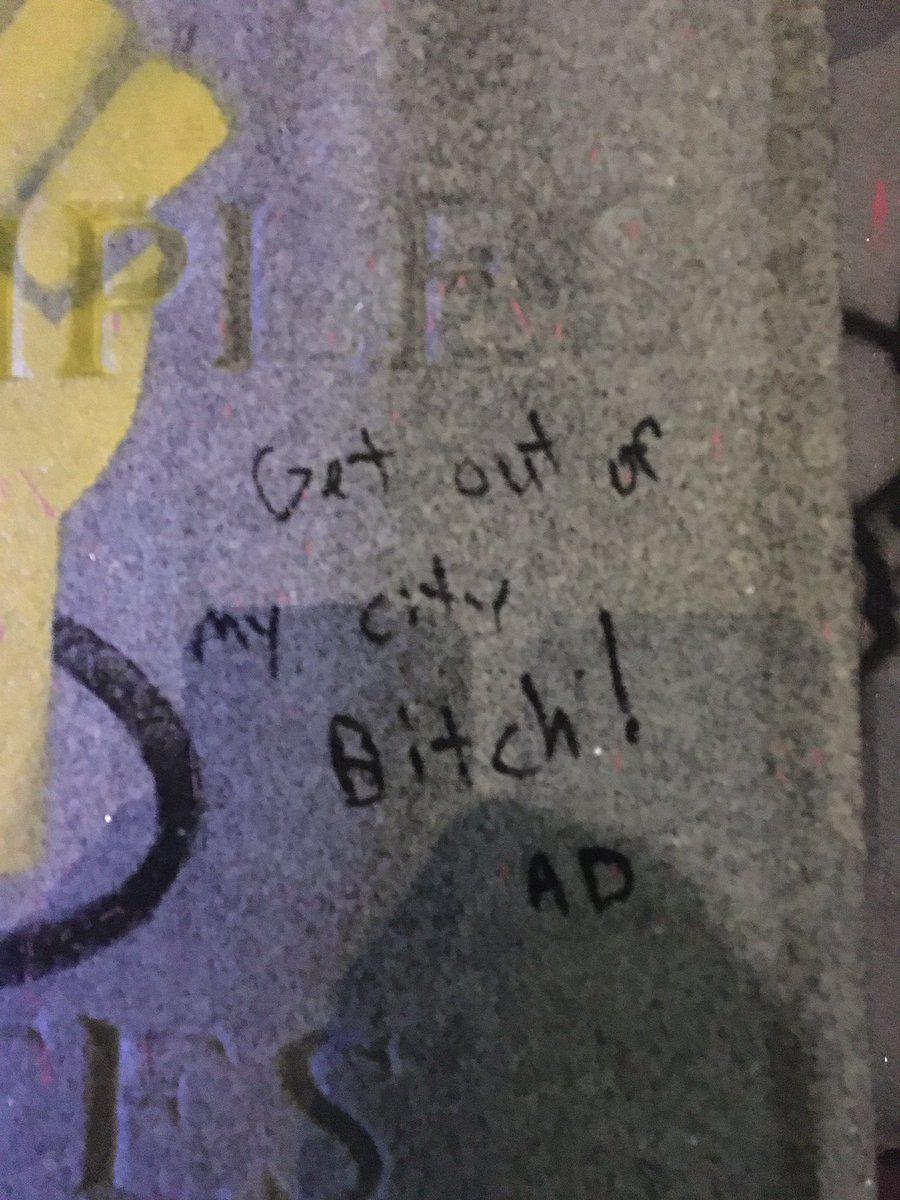 EaM6WTVXsAE59nm.jpg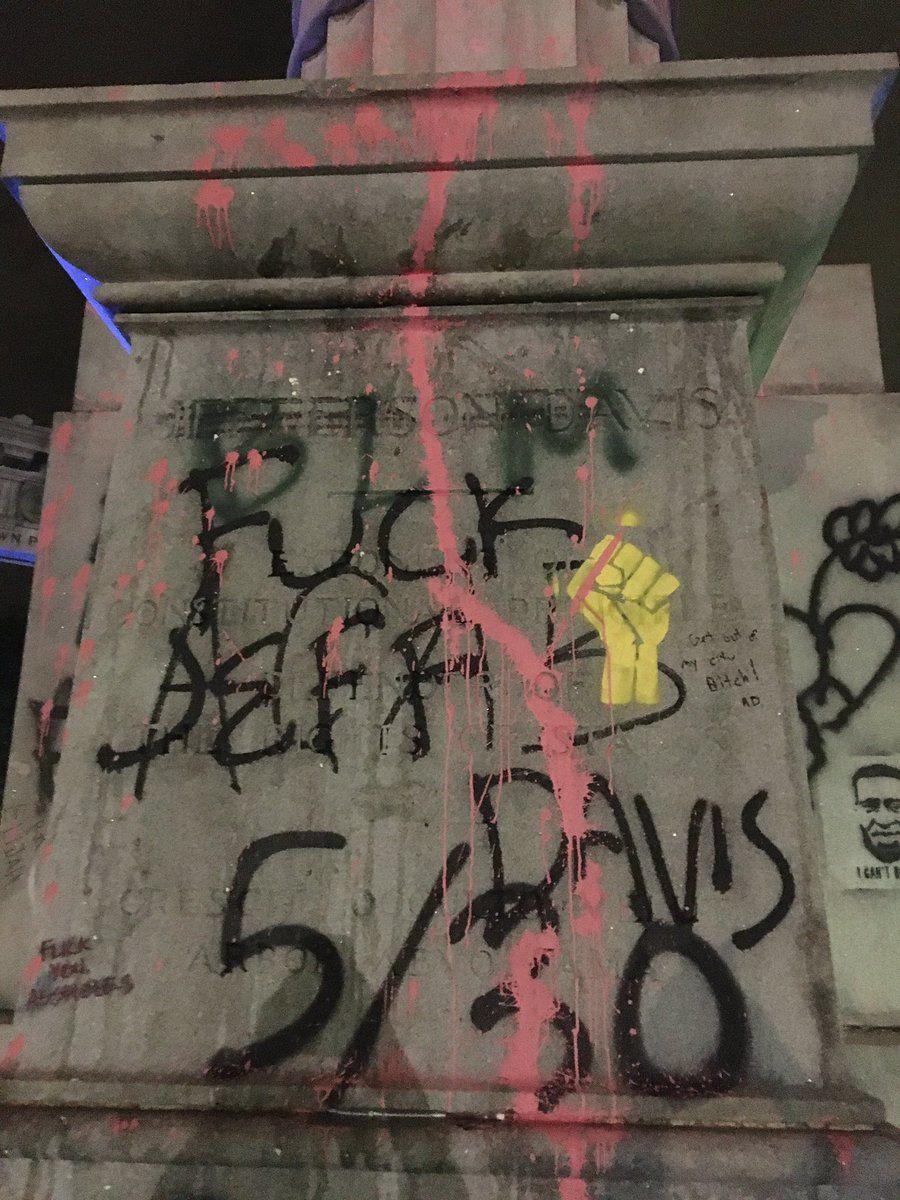 EaM6x1MX0AgpD-f.jpg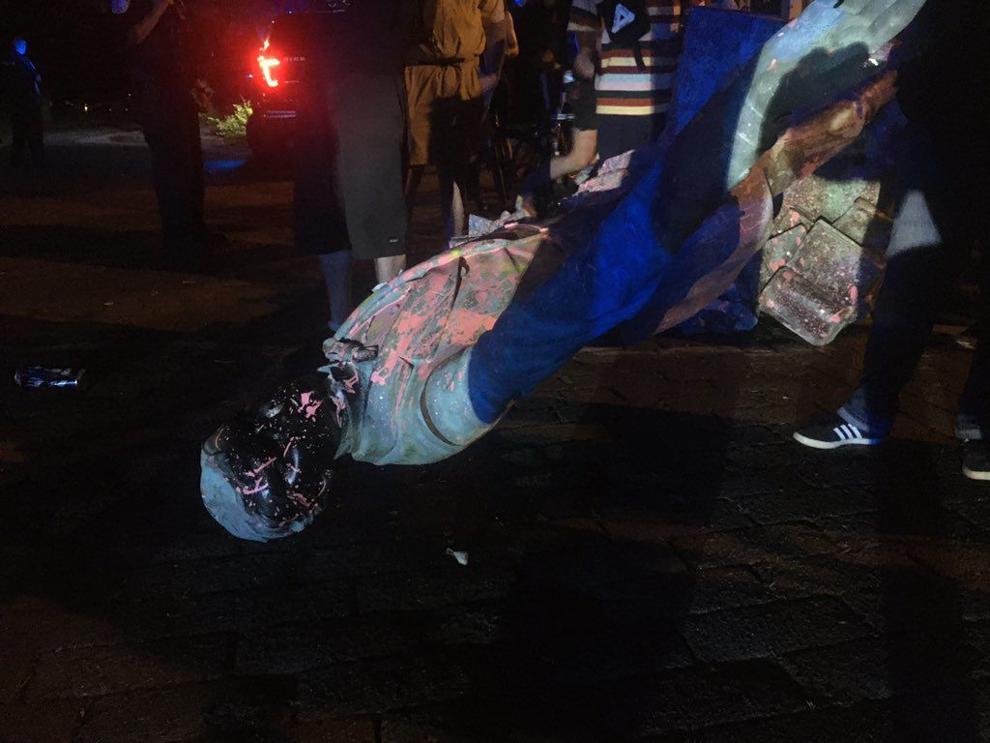 EaM29xsXYAExDCx.jpg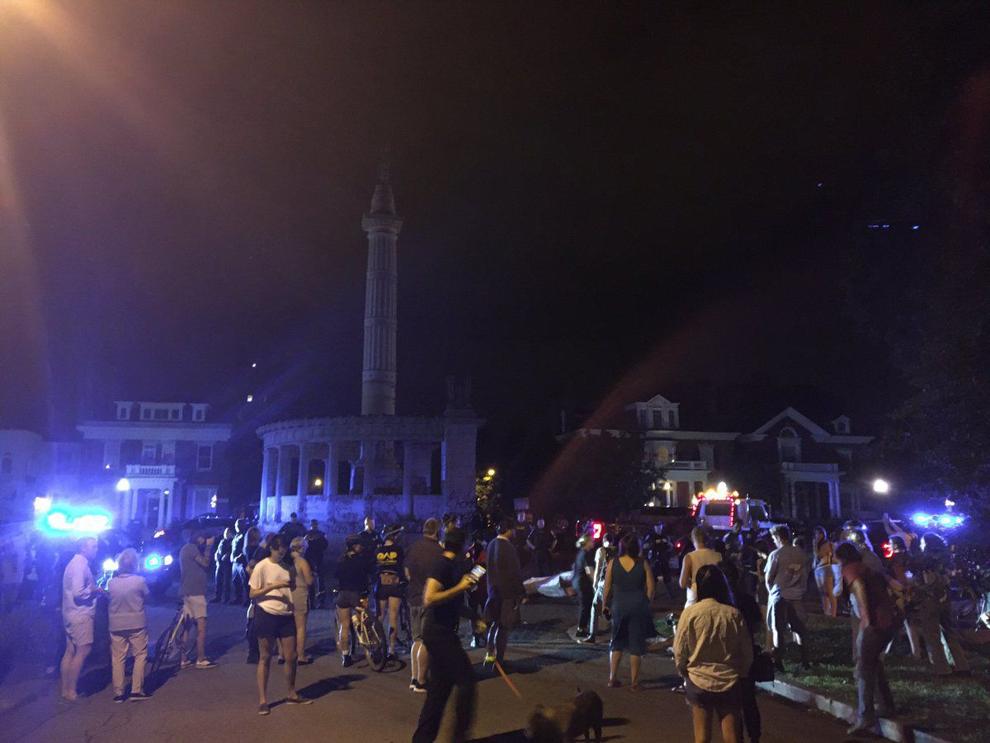 EaM29xtWkAEmVbw.jpg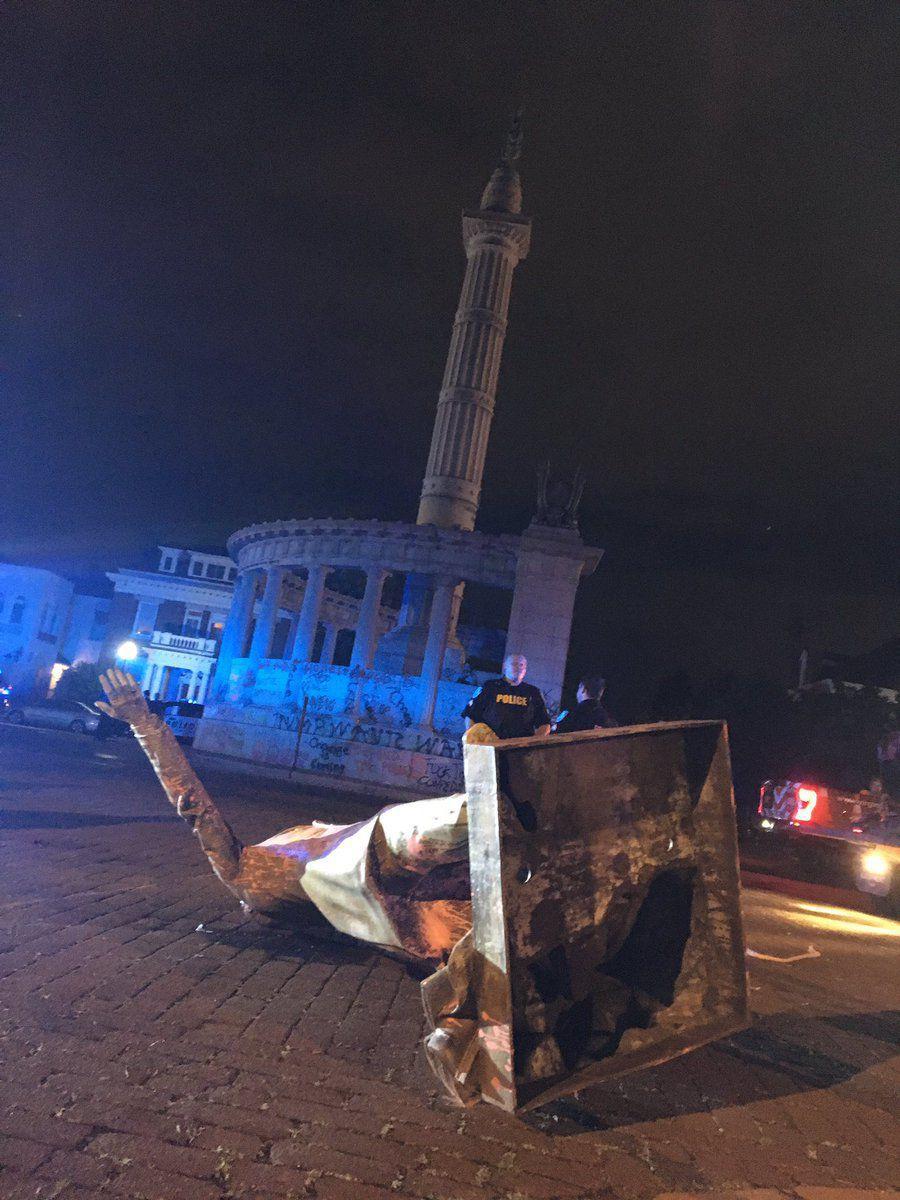 EaMz2lRX0AcGlW4.jpg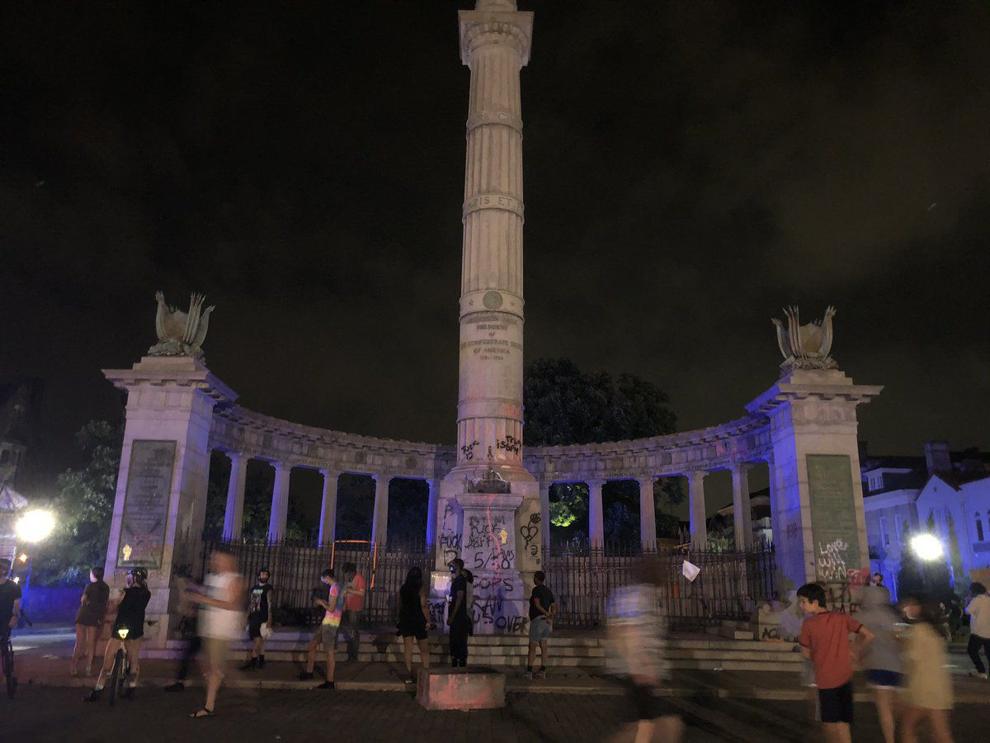 IMG_3853.JPG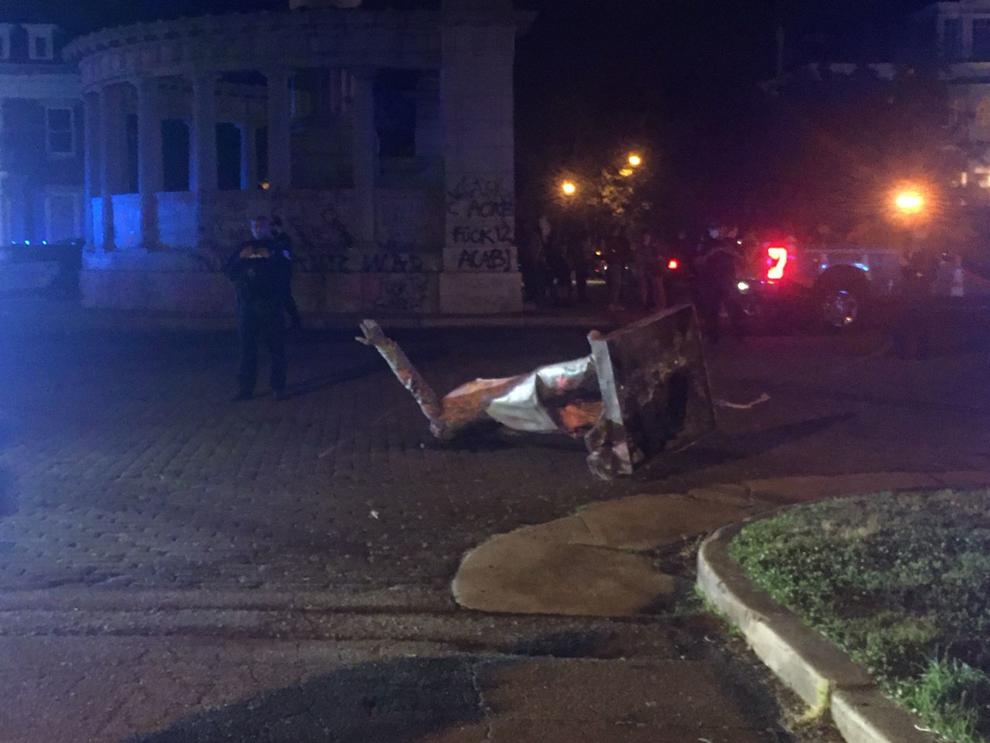 IMG_3882.JPG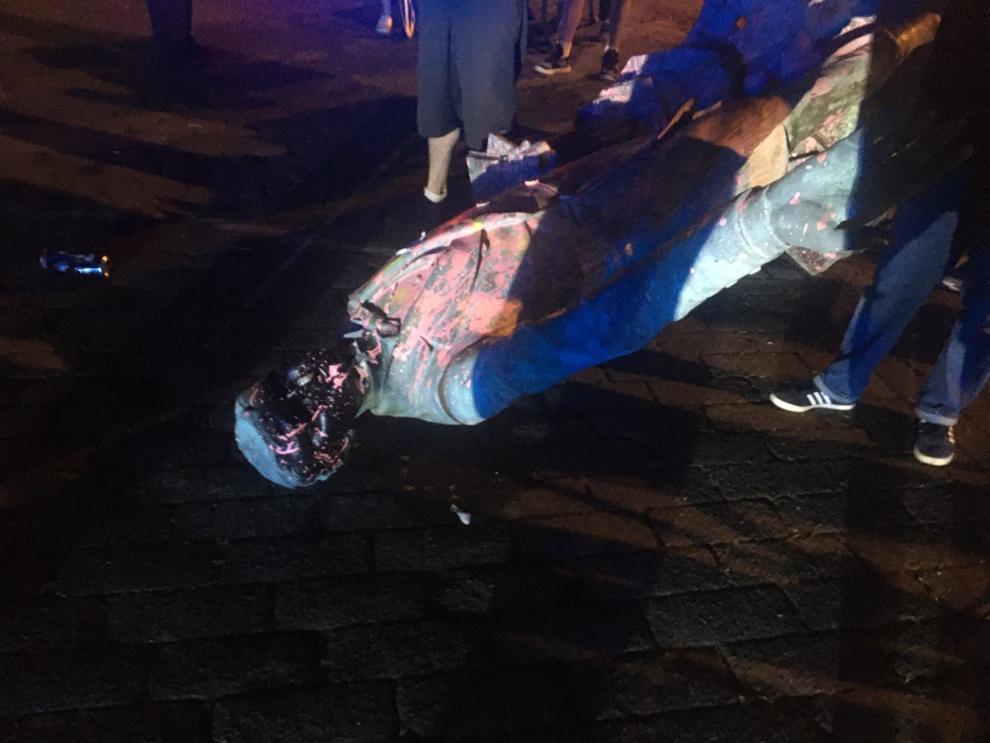 IMG_3895.JPG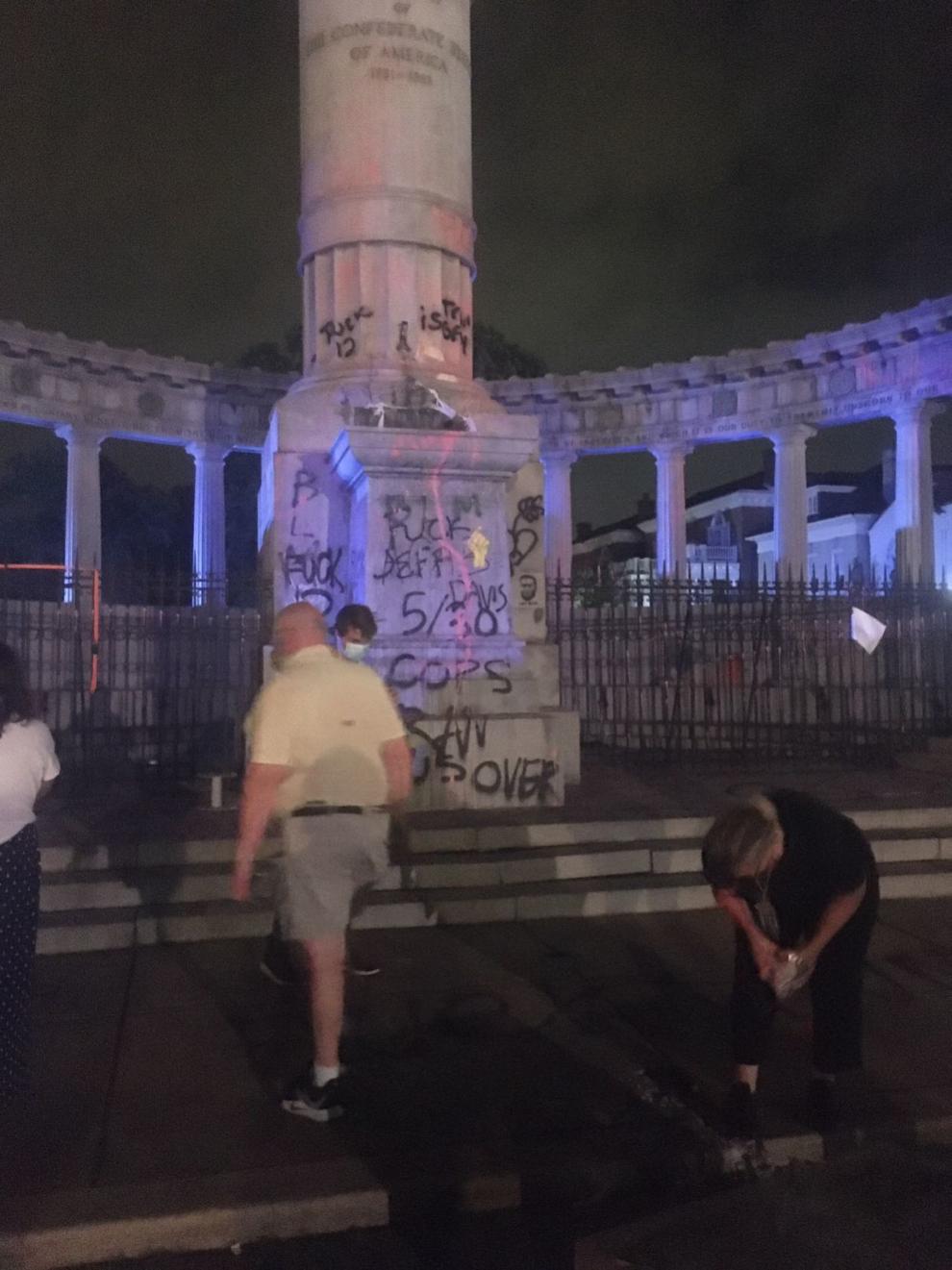 jeff davis statue